What Beth Packed 
1. Pink Gingham Romper / 2. Pink Straw Tote / 3. Blue Ruffle One-Piece Swimsuit / 4. Pink Bow Dress / 5. Rattan Bow Sandals / 6. Pink Sunglasses
What Danielle Packed
1. Raffia Palm Tote / 2. White Sunglasses <similar here> / 3. Yellow Stripe Dress / 4. Blue Gingham Swimsuit <top and bottom> / 5. White Eyelet Dress / 6. Raffia Bow Sandals
What The Kids Packed 
1. Yellow Stripe Ruffle Dress <also in pink> 2. Lemon Print Swimsuit <also in lemon print two piece> / 3. Yellow Sandals / 4. Pink Stripe Boardshort / 5. Blush Sunglasses / 6. Pink Gingham Dress
One of the best things about living in Florida is being able to hop in your car and drive to one of the many beach towns along the coast. Growing up, we always went down to the Keys or up to Vero Beach and even headed over to the west coast from time to time. And lately, we have been seeing the cutest pictures popping up from The Gasparilla Inn & Club!
We had never been before, so we decided to make it our first road trip of summer. We spent the past few days there and it was honestly one of the best vacation spots we have ever been to, both in and out of state. We can't wait to share some of our favorite pics with you next week, but first take a peek at a few of the outfits we packed for our crew!
P.S. While planning your summer travels, be sure to check out some of our favorite vacation spots! We have featured Harbour Island, Sea Island, Amelia Island, Nantucket <here, here and here>, Key West, and of course, Palm Beach!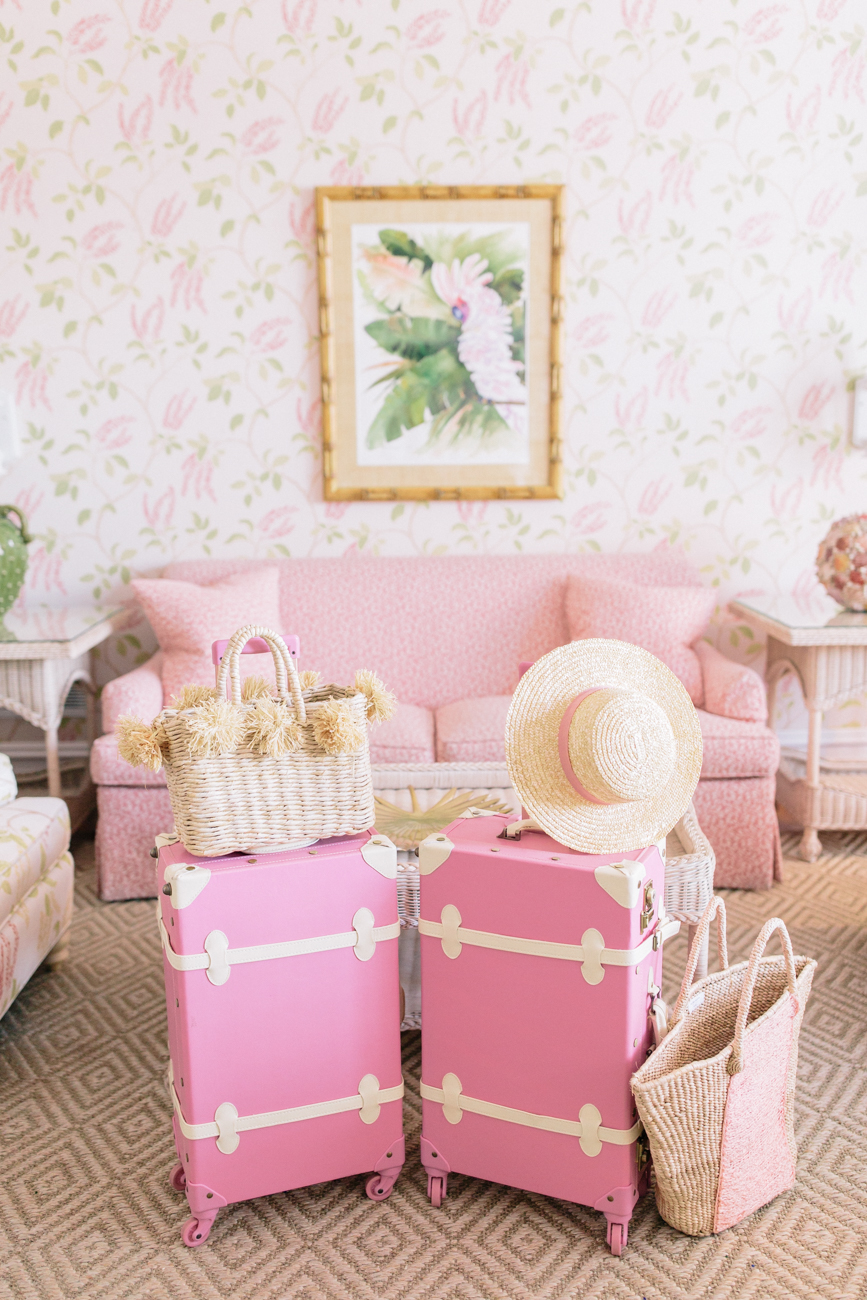 Credits:
Photography: Iris Moore Photography
Location: The Gasparilla Inn & Club
Indego Africa: c/o Pink Straw Tote and Raffia Palm Tote
J.Crew: c/o Blue Ruffle One-Piece Swimsuit, Blue Gingham Swimsuit <top and bottom> and Lemon Print One-Piece or Bikini
J.McLaughlin: c/o Pink Gingham Dress
Minnow Swim: c/o Pink Stripe Boardshort
Pour La Victoire: c/o Rattan Bow Sandals and Raffia Bow Sandals
Red Dress: c/o Pink Gingham Romper and Yellow Stripe Ruffle Dress
SaveSave
SaveSave
SaveSave
SaveSave
SaveSave
SaveSave
SaveSave
SaveSave
SaveSaveSaveSave