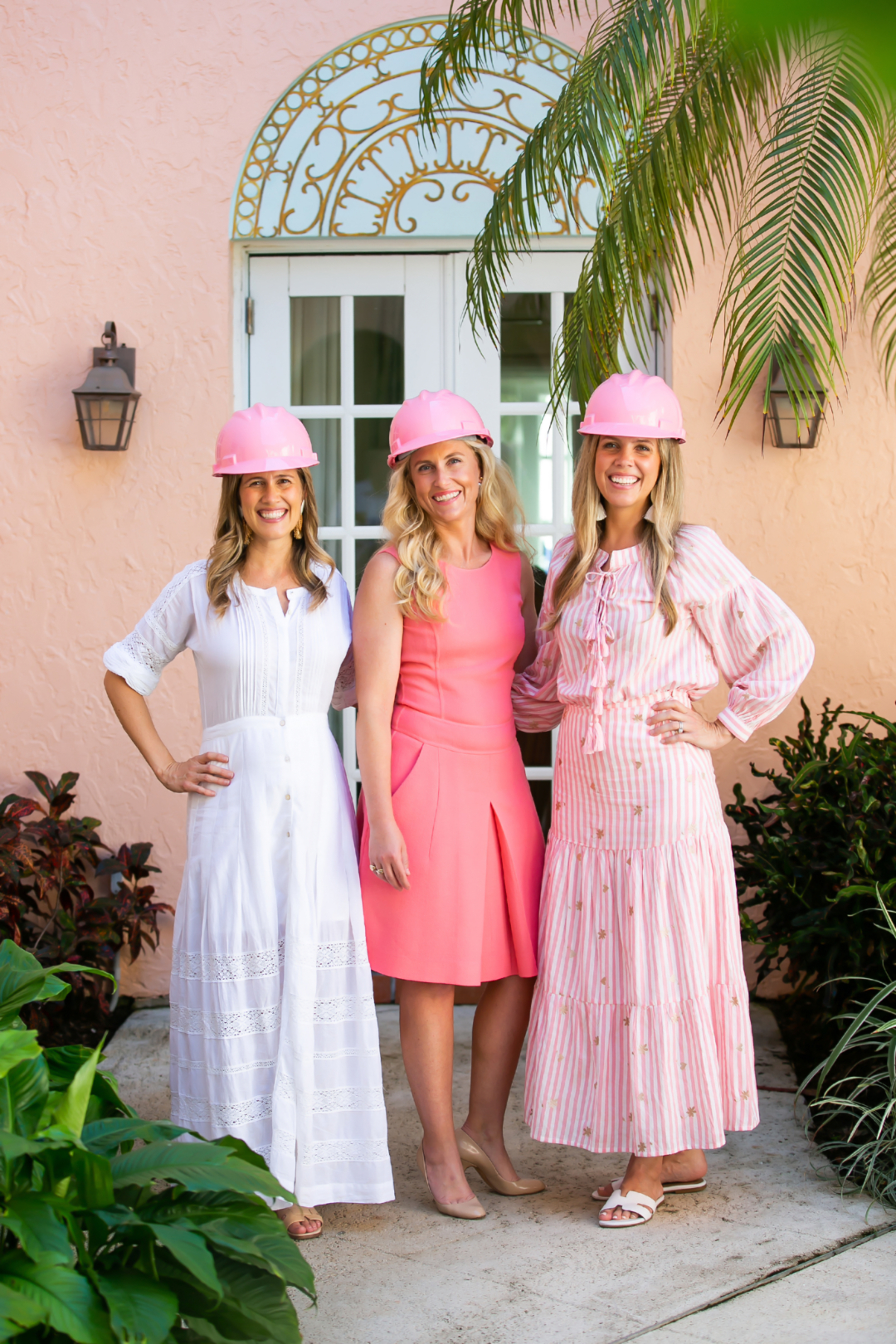 (Beth Aschenbach, Sarah Wetenhall of The Colony Hotel and Danielle Norcross)
Today we are taking you through the villa we are working on with Serena & Lily at The Colony Hotel! It is a very exciting project as the villas are a special gem here on the island. Located directly across the street from the main hotel, the villas are part of a historic Mediterranean-style estate called Casa Manana. We are working on their two-bedroom villa called Villa Lantana and are delighted to share the "before" photos with you today, as well as some sneak peeks of the pieces we chose from Serena & Lily's latest collection!
When you first walk into the 1200 sq ft villa, you get a sense of the historic feel of the property. Mexican floors and an old wooden door are the first elements that bring you back in time. We plan to keep this historic vibe in the villa with an updated, fresh feel. We are also excited to update the colors from citrus and mint to blush and blue. Serena & Lily has a beautiful collection of furniture and decor that will perfectly carry out the island style feel!
The villa then opens up to the kitchen, dining room and living room that all share an open floor plan. We love that this villa features a full kitchen with a refrigerator, oven, stove, microwave and dishwasher, which are extra special to have for long-term guests. We also love that the kitchen overlooks the living room with a countertop that fits counter stools. If you know us, you know we love awnings, and we can't wait to put a striped one here!
The living room is cozy yet spacious enough for a full-sized sofa, two chairs and a coffee table. It has beautiful sunlight that comes in through the french doors and overlooks the large outdoor terrace. We also love the decorative fireplace in the corner and look forward to keeping its historic elements. Behind the living room, the dining nook will have a full-size dining table with a bench and chairs, as well as the counter stools outside the kitchen!
The villa has a split bedroom floor plan featuring two master bedrooms with en-suite bathrooms, as well as a third full-size bathroom near the entry! Master bedroom one has a king size bed with room for a bench, chest/dresser and comfortable chair. This room will feature blush and natural hues and hotel-friendly linens. All of the bathrooms are in great condition and only need cosmetic updates like wallpaper, new cabinet fronts and towels!
Master bedroom two features two queen size beds, which are great for children or additional family members or couples. It also has room for an extra-wide dresser, a tall chest, a swivel chair, a pair of benches, and more. We used pretty blue hues in this room with subtle hints of blush and will be updating the window treatments with a fun stripe pattern. In this en-suite bathroom, we are also updating the wallpaper and cabinet fronts.
The outdoor terrace off the living room is simply stunning! It has lush bougainvilleas that cover the arches and is a very peaceful place to sit and read a book or enjoy a bite to eat. And because we are too excited to keep it to ourselves, we wanted to share a few of the inspiration boards we put together of Serena & Lily furniture and decor for the villa!
Dining Room Inspiration
Living Room Inspiration
Master Bedroom 1 Inspiration
Master Bedroom 2 Inspiration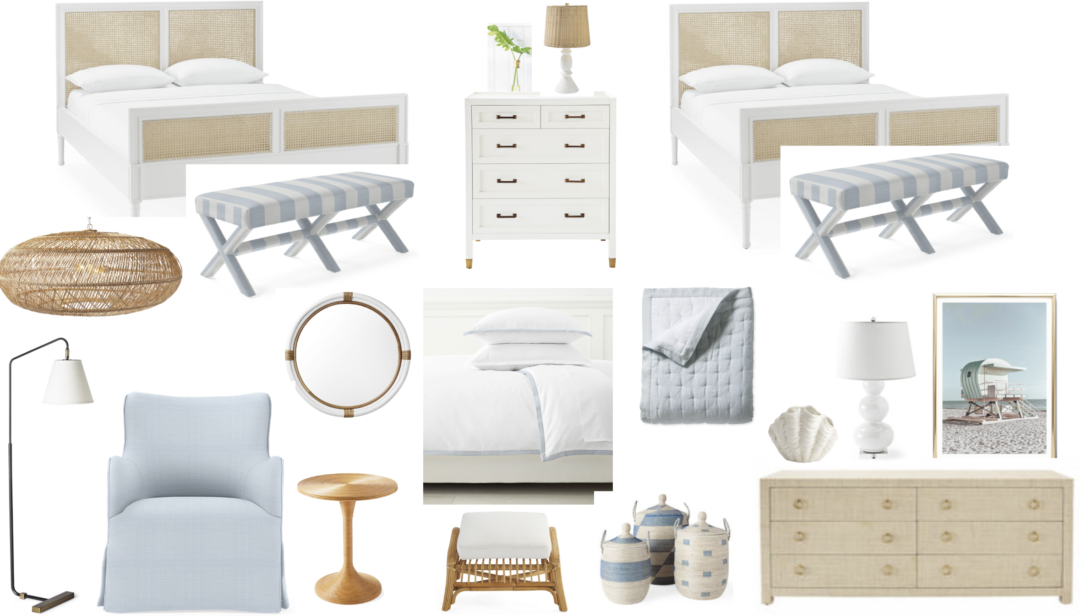 Of course we have kept some fun details for surprises in the end, but you can see all of the behind the scenes updates now starting on our Instagram stories at @PalmBeachLately! And stay tuned for the big villa reveal, as well as Serena & Lily's NEW Design Shop that is opening right here in Palm Beach with a special Palm Beach Collection, in mid-December! xo
Many thanks to the vendors who are helping to make this happen:
Treasure Coast Carpet & Interiors
Chelsea Lane & Company (Wallpaper)
Designer Services / John Garell (Drapes)
Credit:
Photography: Heather Holt Photo (first pic) and Shea Christine (interiors)
Location: The Colony Hotel, Palm Beach
On Beth: c/o LoveShackFancy
On Danielle: c/o Matilda's