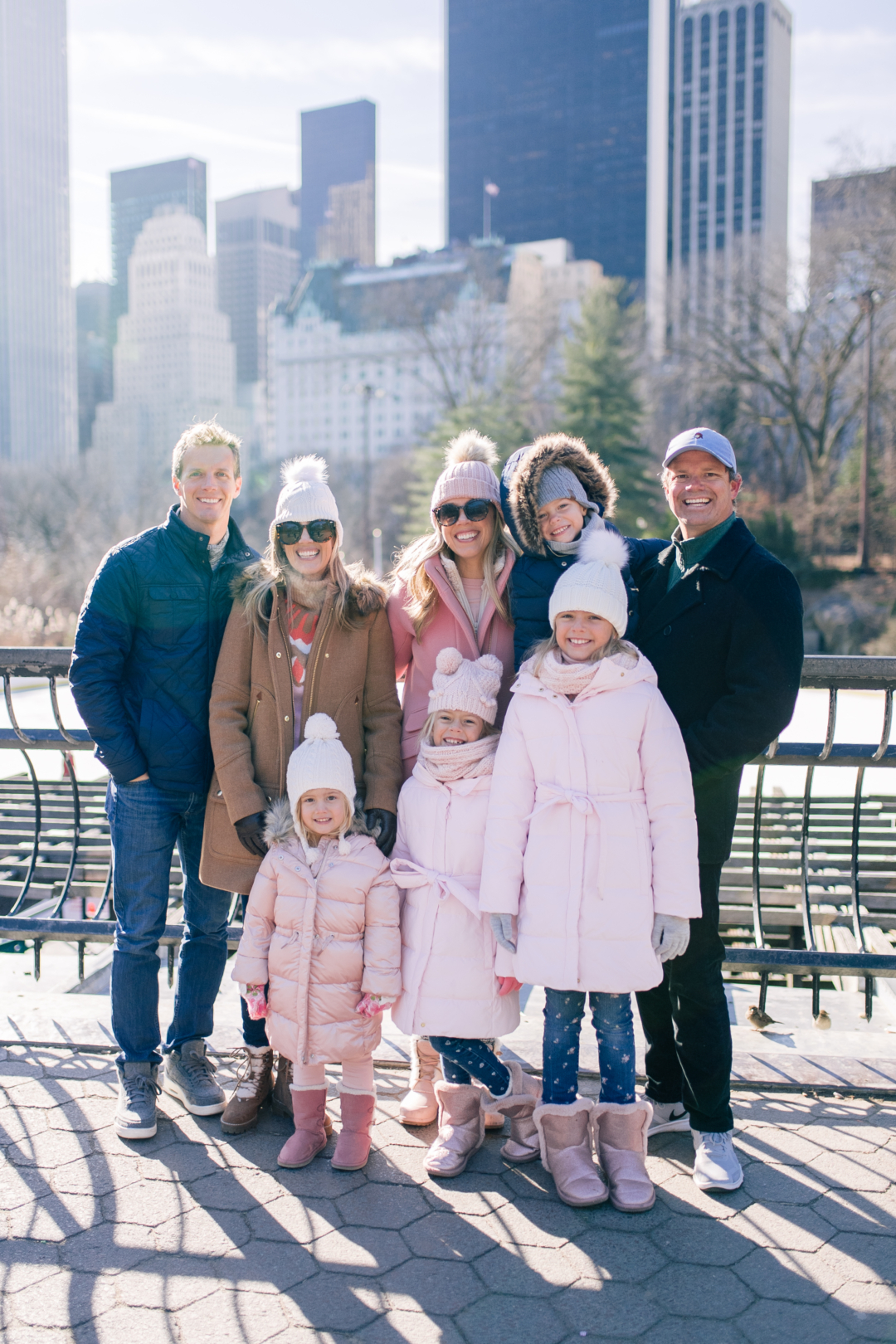 Taking the kids to New York City a couple weeks ago was such a special treat! Beth and I haven't been to New York in years and only my oldest child has been when she was just two, so it felt extra fresh and new to all of us. The buildings are so very tall, the streets are bustling with people and cars, and it is a bit of sensory overload, lol. There are many new  places and things to do since we were last there, but we decided to go with New York classics and packed our itinerary with fun activities for both adults and kids.  Come along today as we share our tips for our favorite spots and see some pics of us ice skating, too!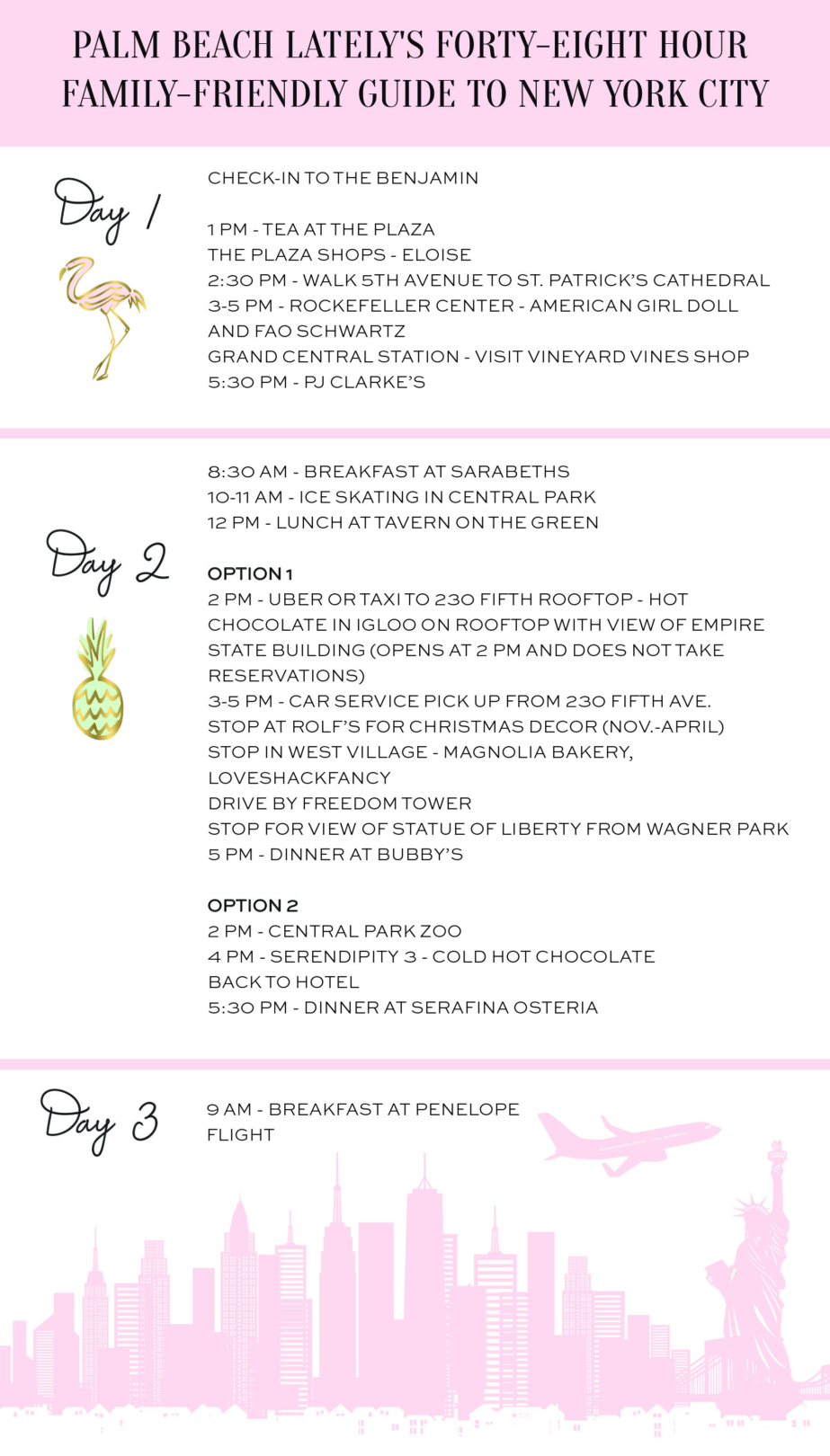 We love researching for vacations and spend a lot of time thinking through everything from schedules to logistics. There is honestly so much to do and see in New York that you can extend your trip many more days (we were there one extra day for our press launch, but we didn't include that day above). But for a quick 2 night trip, this covers a lot of ground!
Where to stay – We originally stayed at The Benjamin with our family back when we were just out of college and remembered the rooms being spacious. When we were looking for accommodations that could fit four to five people, we went straight there and found them to have the best family-friendly rooms and prices! Their one-bedroom suites can't be beat with a kitchenette, living room and king-size bedroom. The couch in the living room pulls out plus you can get a rollaway, so there are plenty of beds. It's clean, comfortable and you will love the location, as it is close to most of the things you'll want to do with kids!
Where to eat – New York City vacations basically revolve around eating, lol. There are so many yummy spots to try, so eating out every meal and adding in-between meals is just what you do. Lots of places have popped up since we were there last, but this trip was built around the classic places we have been to and truly love. Here is a break down of the classic, family-friendly restaurants we suggest with side notes so you know what to expect:
What to do – In between meals, there are lots of fun things to do all over NYC. Here is a list of our favorites that are walkable or a cab/uber or subway ride. On one afternoon for a couple hours, we rented a sprinter van from NYC Limo so we could easily bounce around the places listed after lunch on Day 2. It was so fun and the driver was very helpful and just pulled over at each stop making it really easy to get on and off. He also shared all the new things that have popped up lately and the best spot to take a pic near the Statue of Liberty!
Thanks so much for following along! We hope this itinerary is very helpful for your family's next trip to NYC. If you want ideas on what to pack for NYC in the winter, don't miss this post! And if you have any questions, don't hesitate to message us on Instagram at @PalmBeachLately or email us at hello@palmbeachlately.com! xo
Credits: 
Photography: Carter Fish
Clothing: What to Pack for NYC