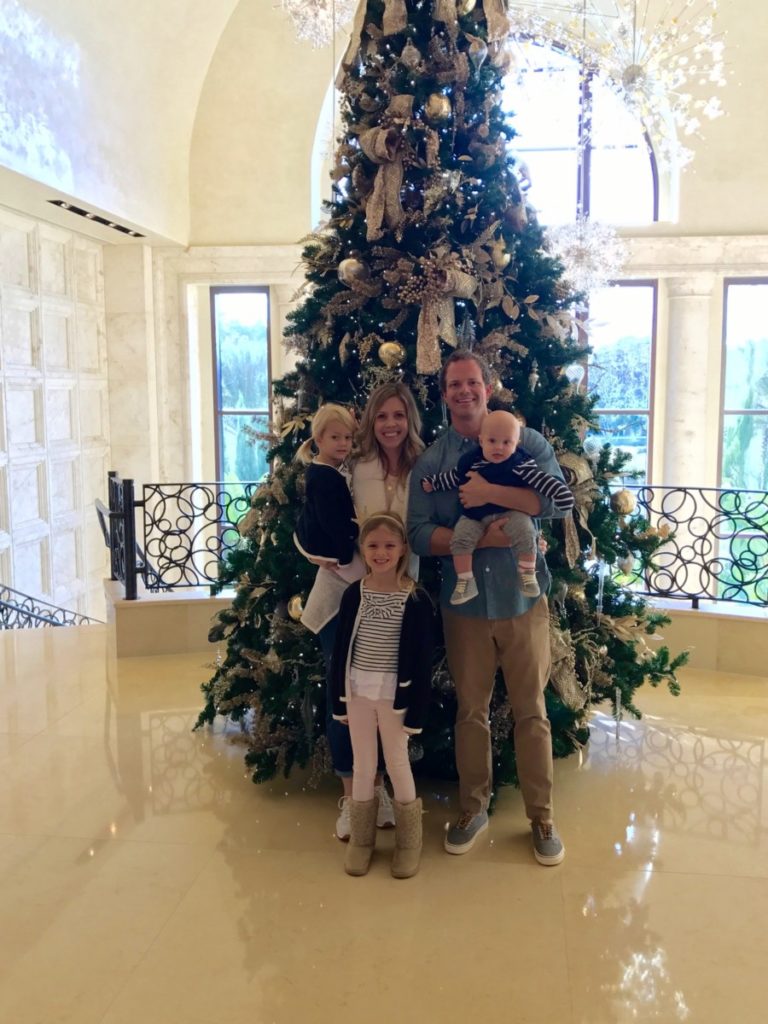 Every December for the past five years, my husband and I love to pack up the kids and head to Walt Disney World in Orlando, FL to spend a weekend celebrating the holidays and our daughter's birthday. We started this family tradition when our oldest daughter was turning two <and it was just the three of us!> and we are still making the same memories, now as a family of five!
One of our favorite things about this annual trip is where we stay because it is a big part of our vacation! We have stayed at many wonderful hotels, but this year we could not wait to try out the new Four Seasons Resort Orlando at Walt Disney World! We know that Four Seasons properties are very nice and LOVE their Palm Beach location, but wow, this destination more than lived up to our expectations.
Come along as we share a rare sneak peek into our family's vacation and all the reasons we loved this spectacular resort. You can be sure that none of us wanted to leave!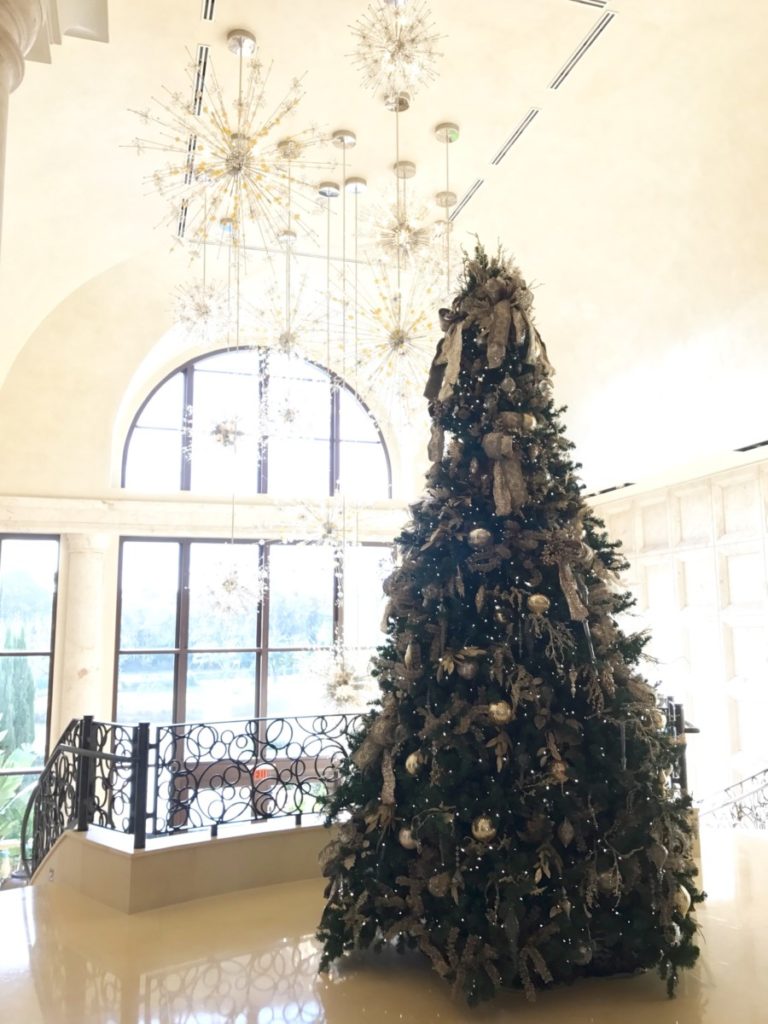 The resort's holiday decorations were gorgeous! I had major heart eyes for the chic blushes and metallics that were just like our signature Palm Beach Lately style!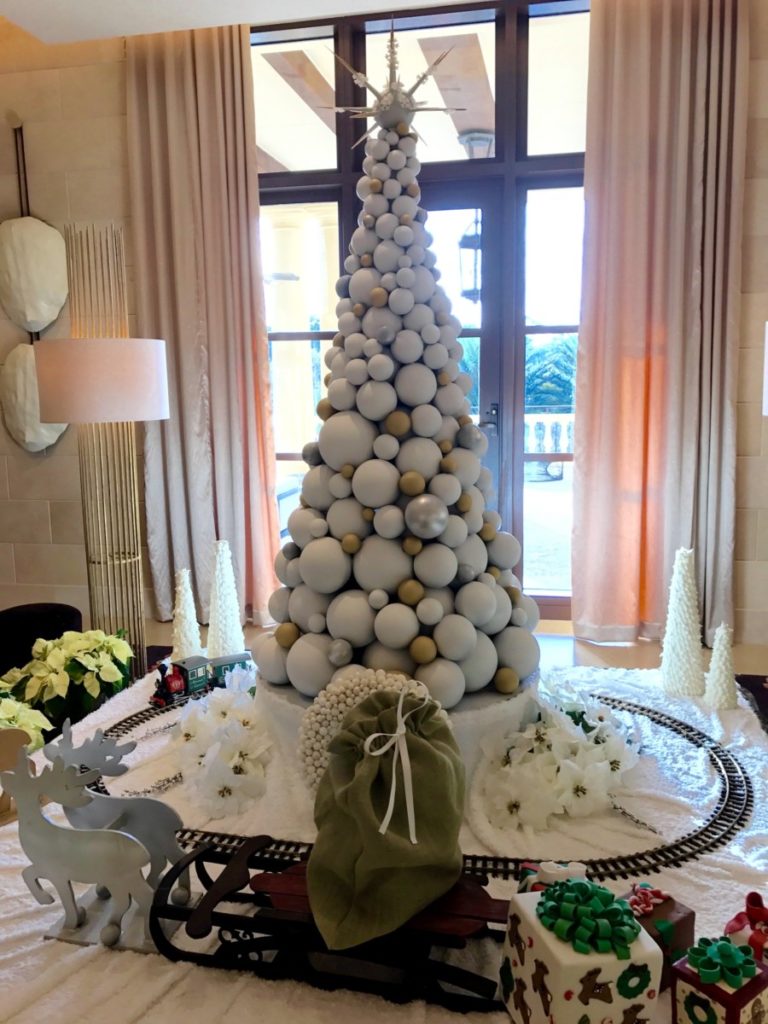 We could tell the resort was perfect for both kids and adults from the moment we arrived. Our Golden Oak View Room was impeccable and very comfortable for our family's stay.
The staff goes above and beyond for special occasions! They are known for their Disney In-Room Celebrations and themed welcome gifts to enhance a celebration. How sweet are these kid-sized bath robes, tutus and crowns that were waiting for the girls in our room?
 They also had the most delicious birthday treats for the birthday girl!
After we unpacked our bags, we had to explore the resort!
We were right at home with the palm trees. The landscape felt very Palm Beach!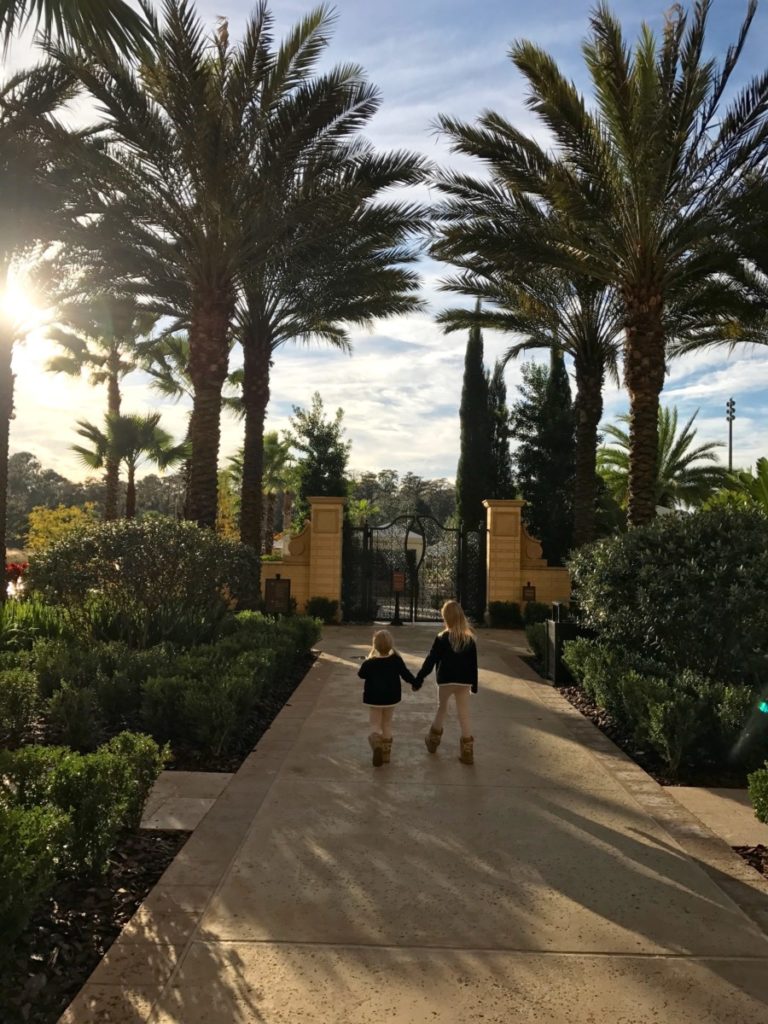 The girls were so excited and skipped around holding hands the entire weekend.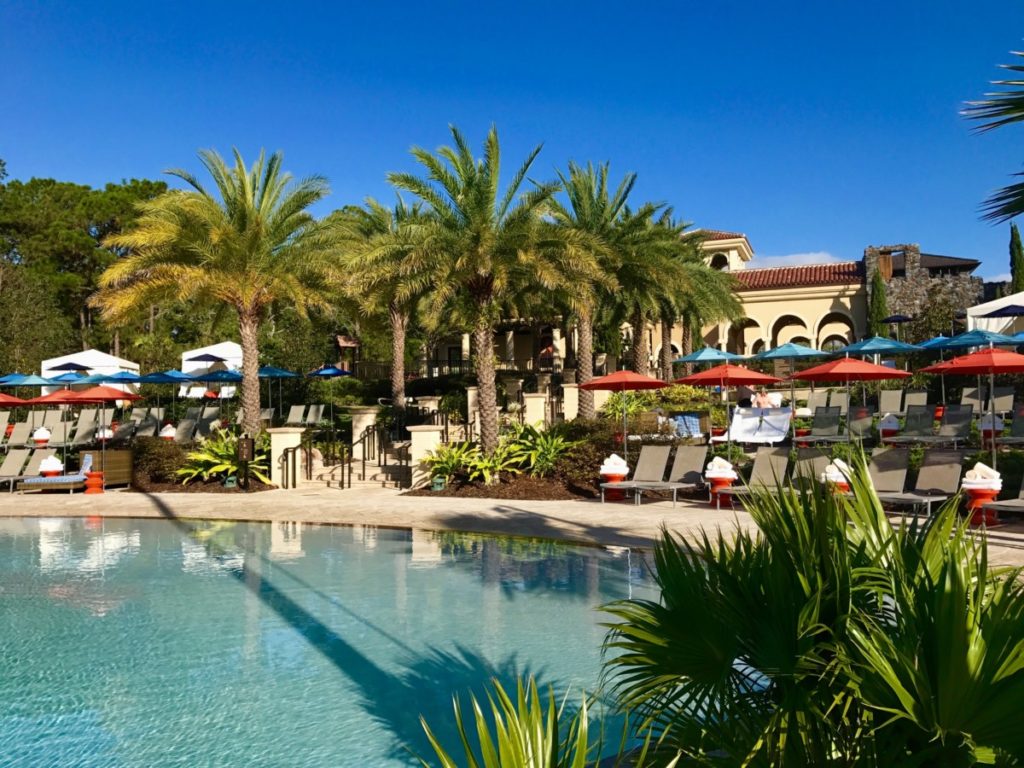 We took a quick peek at the pools and couldn't wait to enjoy them later in the weekend. The adult-only Oasis pool looked especially relaxing!
That night, we had dinner at their delicious Italian restaurant, Ravello, <did you know kids five and under eat FREE? Major bonus points!> and then went up to Capa's rooftop terrace to view the fireworks before heading to bed!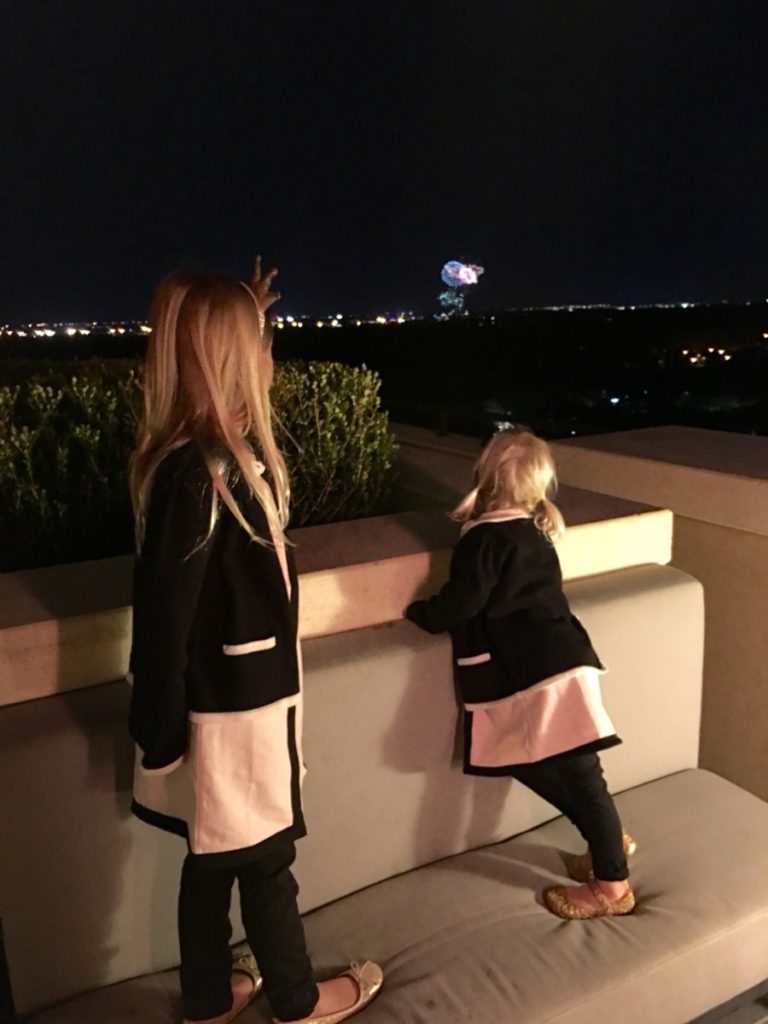 We woke up early the next morning, grabbed a yummy, on-the-go breakfast at Lickety Split  and hopped on their complimentary transportation to the Magic Kingdom! If you would rather a slower pace on a Saturday morning, the resort has an adorable Good Morning Breakfast with Goofy & His Pals at Ravello restaurant.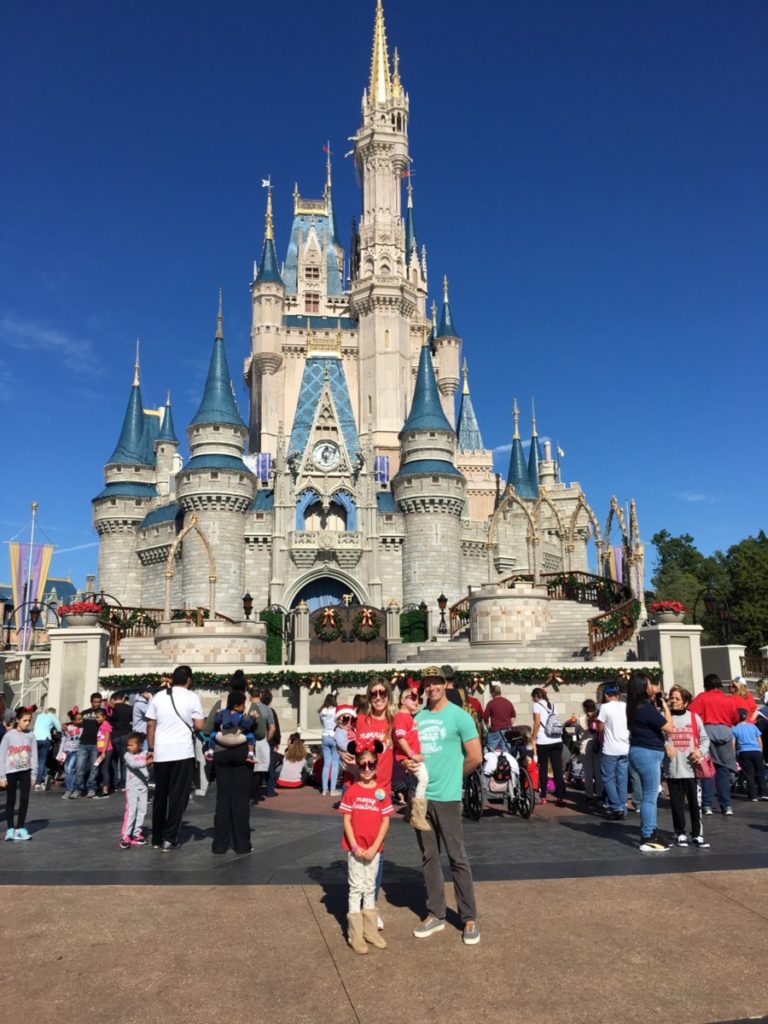 The weather in December is beautiful, and we all enjoyed our favorite rides, shows and parades! My biggest tip is to get to the park right when it opens and dash through all of your favorite rides, then slow down around lunchtime and use fast-passes in the afternoon.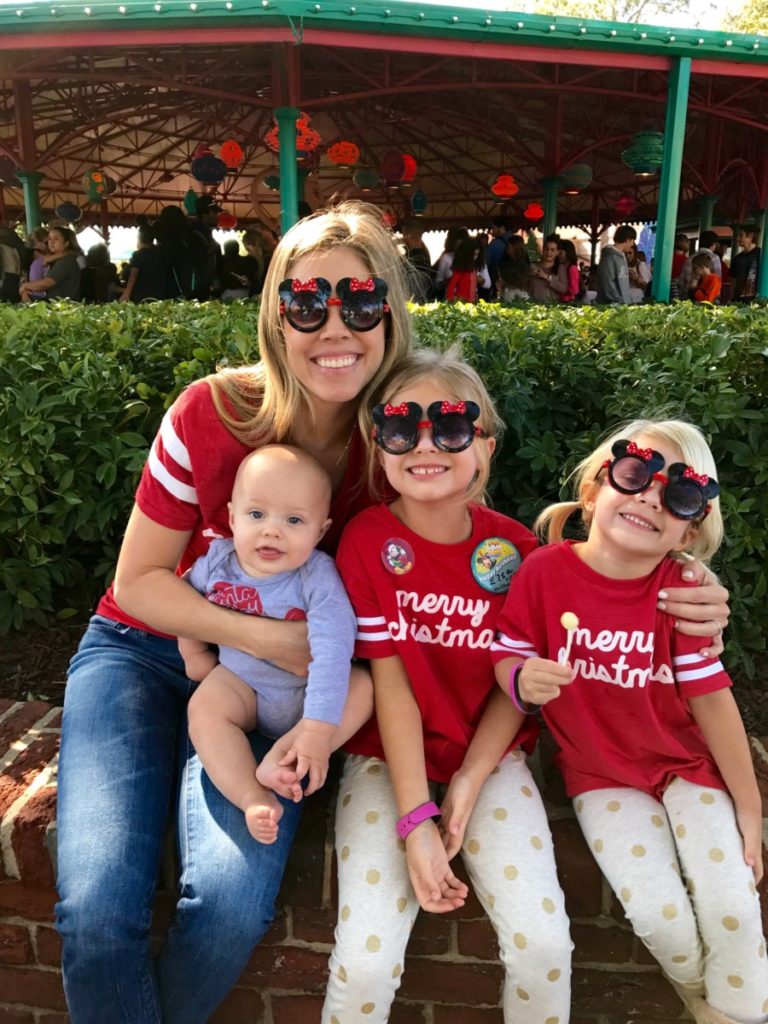 The next day, we stayed at the hotel and enjoyed the family pool, water slides and splash zone. Thanks to heated pools and mild temperatures outside, you can definitely enjoy their pool activities in December!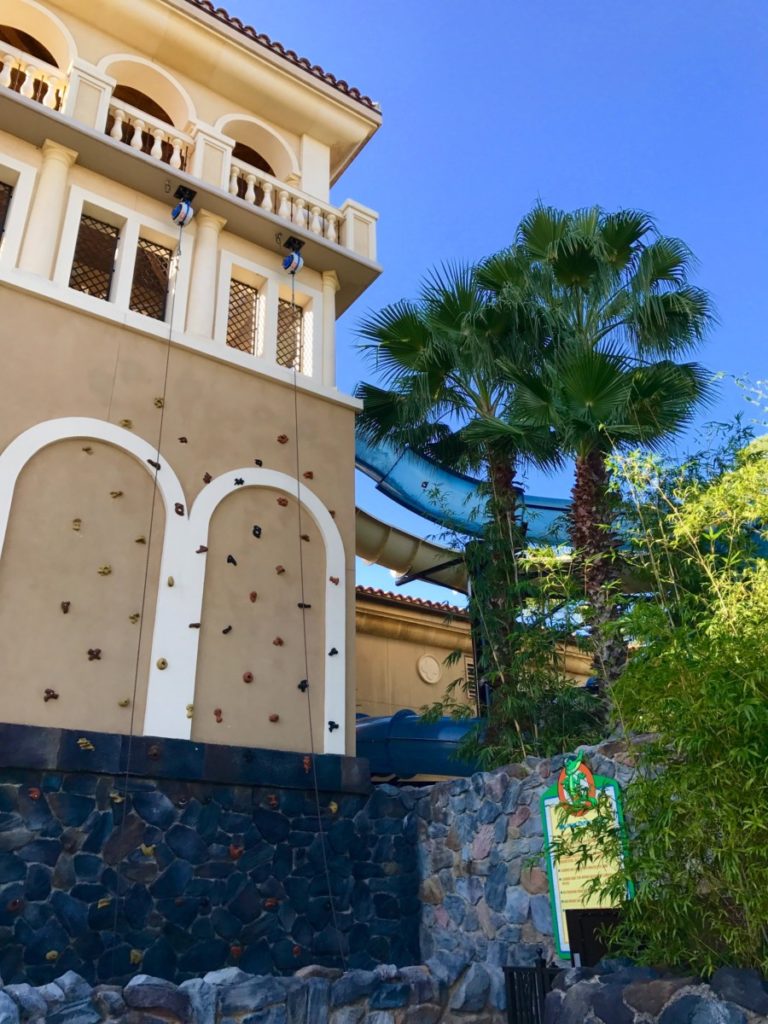 My husband and the kids had so much fun floating around the lazy river.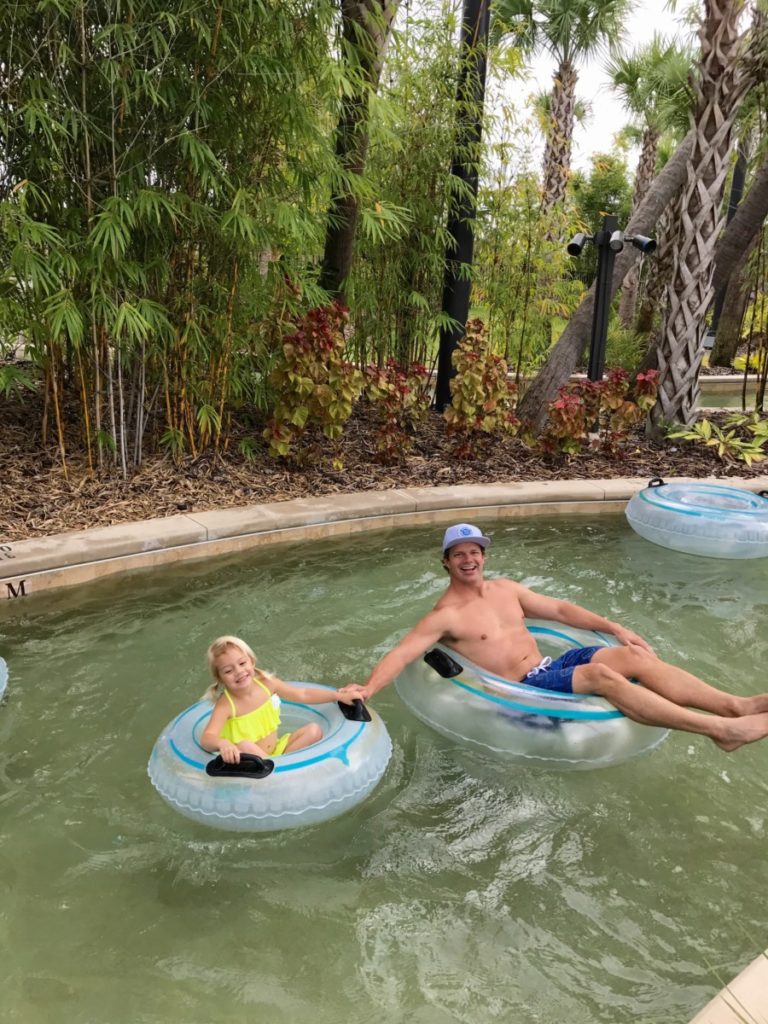 After they were done swimming, we enjoyed lunch from PB&G in our pool-side cabana.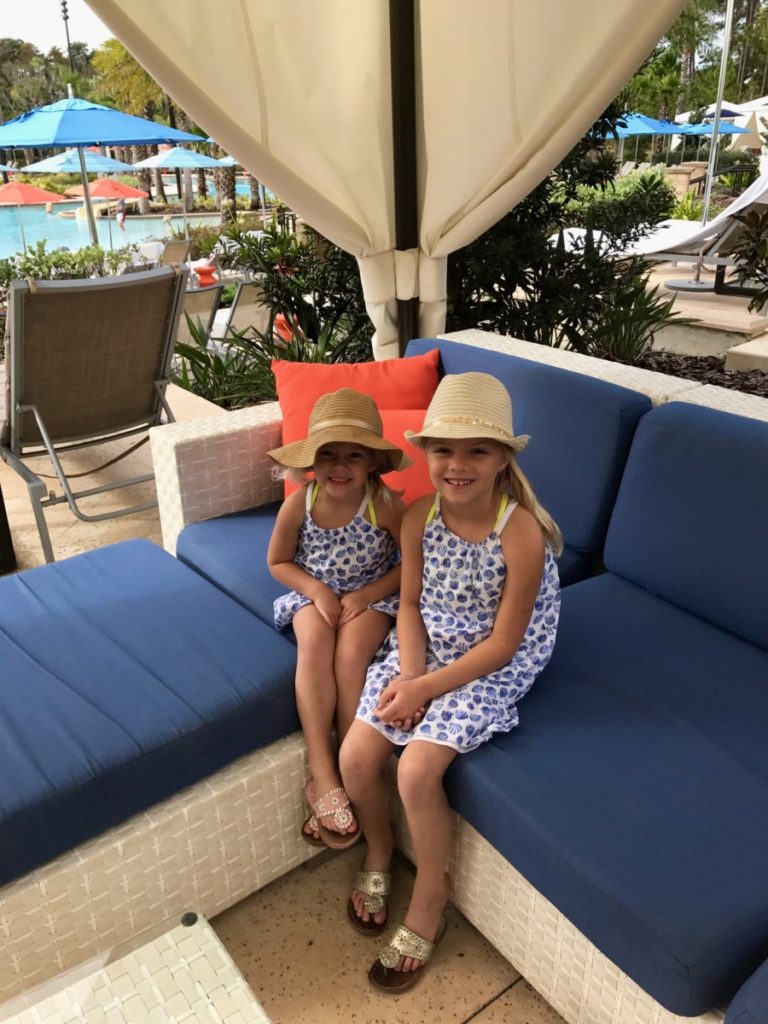 We were so sad to head home, but can't wait to get back to the Four Seasons Orlando soon!
We hope you enjoyed hearing about our trip and seeing our favorite features from the Four Seasons Orlando at Walt Disney World Resort! If you want to plan a similar vacation and have any questions at all, feel free to email Danielle at hello@palmbeachlately.com. We are happy to help you make your experience as memorable as ours!
Many thanks to the Four Seasons Orlando for partnering on this post. All opinions and feedback are our own and any photos may not be used without our permission!