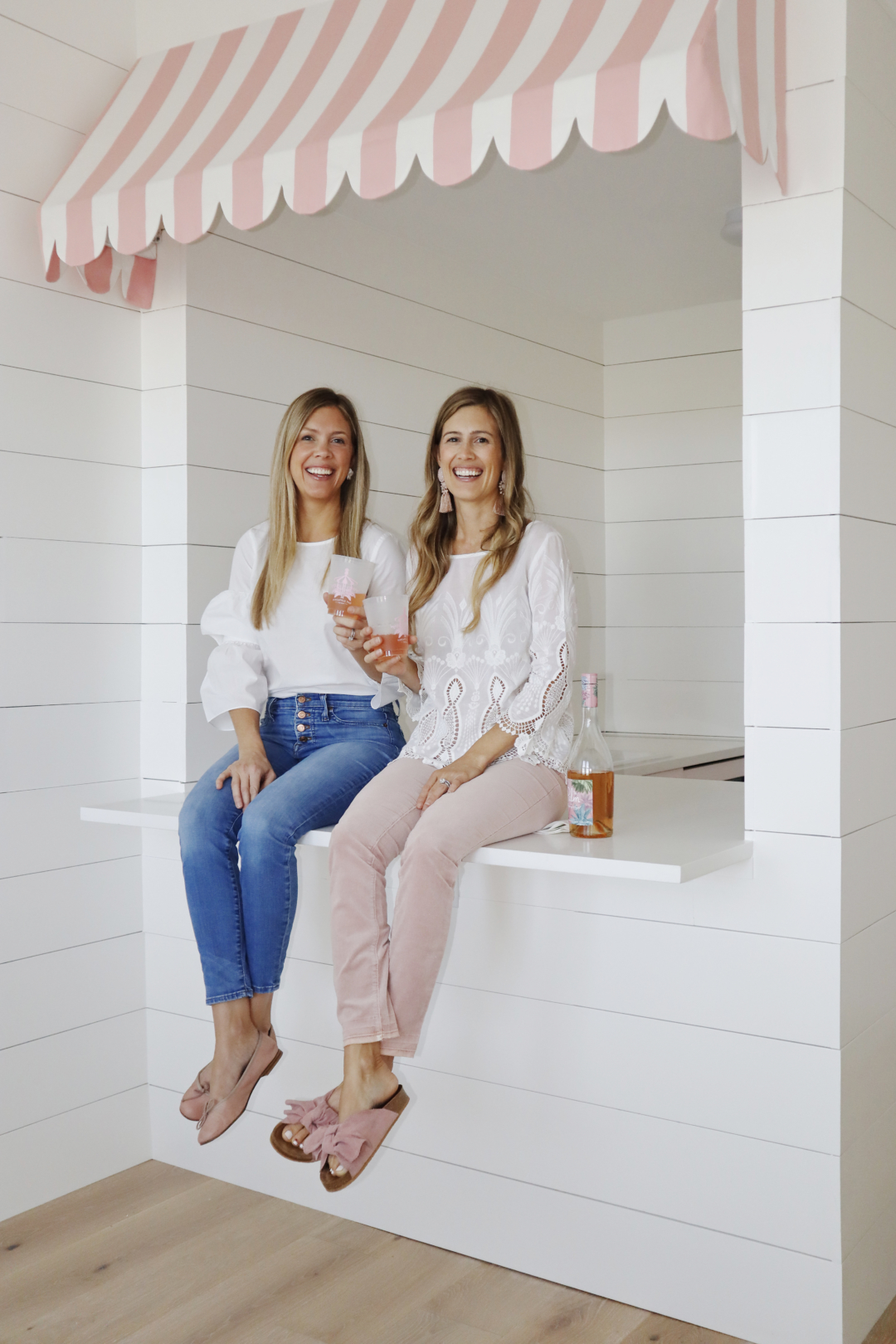 Lately we have been sharing the renovation progress of our Pineapple Pad vacation rental,  and it brings us so much joy to say the renovations are officially complete! We had the best team helping us with all of the details <you can read more about everyone here>, and today we are sharing the before and after pics from the beautiful renovations by Treasure Coast Carpet & Interiors!
<Living Room and Kitchenette>
When we bought the condo with our partner, The Enjoy Company, it had an outdated mustard wall color, old tile flooring and dark wood cabinets. Patty Anderson of Waterview Kitchens was first to jump on board with renovations and suggested we reach out to Joy Capo of Treasure Coast Carpet & Interiors to help us with the walls, wood floors and tile.
Joy and her highly trained team assisted us with our vision from our first consultation through completion. Treasure Coast Carpet & Interiors began the demo with a dustless tile removal system that was amazing to watch. They quickly removed the old tile floors and replaced them with gorgeous wood floors throughout the entire condo!
<Living Room>
Thanks to Joy and Treasure Coast Carpet & Interiors, the new white shiplap walls make the space feel much lighter, brighter and bigger. We are so grateful for all of their tedious work with installing all of the wood panels. It brings in texture and a historic feel while giving the space the perfect clean backdrop for the furniture and decor that we chose!
<Bedroom>
Throughout the process, we enjoyed popping into Treasure Coast Carpet & Interiors' 3,300 square foot showroom located in Tequesta, FL. Their full service team was always very friendly and helpful and their showroom is bursting with samples of carpet, tile for floors and walls, wood, laminate, reclaimed beams, mantels, blinds, shutters and more. We also love that they are family owned and operated and have been there for more than 27 years!
<Bathroom>
The bathroom is the last spot they helped us update, and it is a huge transformation! Joy helped us select white subway tile for the bathroom walls and shower and white hexagon tile for the shower floor. We took out the old tub and turned that space into a shower, which makes the bathroom feel much bigger. We have a few final touches to add to it, like hanging the mirror, a shelf and hooks, but all in all it turned out exactly how we wanted!
So that's our latest sneak peek! Next up, we look forward to sharing the final kitchen design and decor that Waterview Kitchens helped us complete. And if you're interested in booking the Pineapple Pad for an upcoming getaway, be sure to check out the details here! xo
P.S. A fun video we did on the renovations!
Credits:
Photography: Brantley Photo
Flooring, tile, shiplap: c/o Treasure Coast Carpet & Interiors