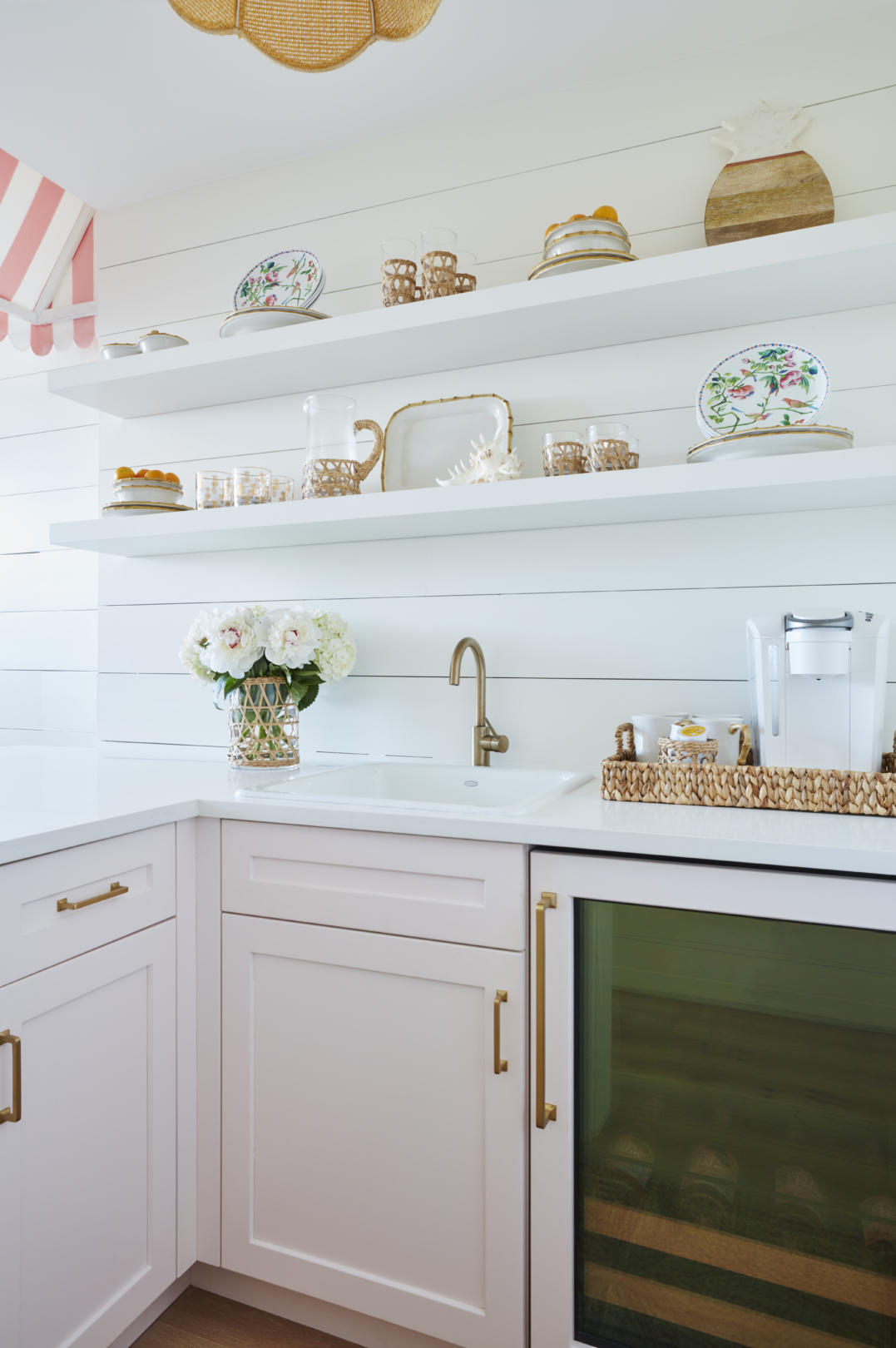 Patty Anderson from Waterview Kitchens was one of the first people we called when we had the idea of the Pineapple Pad vacation rental. She had been a Palm Beach Lately follower for some time and immediately jumped at the idea to help us turn the vision of the "Pineapple Pad" into reality!
Patty and her husband, Jim, have owned Waterview Kitchens for more than six years and they create custom cabinetry for any kitchen, bath, bar, home theater, mudroom, closet, laundry, outdoor kitchens or any other space where architectural millwork is desired. They have streamlined the process into three phases making a smooth transition from the initial meeting to the installation.
We met Patty at their beautiful showroom several months ago and bounced different ideas around for cabinets, colors, open shelves or upper cabinets, subway tile or shiplap, which style brass handles, etc. Her expertise and current knowledge of kitchen trends were incredibly helpful!
After going back and forth whether we paint the cabinets pink, we landed on Middleton Pink by Farrow & Ball. Waterview Kitchens' installer was so kind, letting our little girls watch and help him when they could. The quality and craftsmanship of the cabinets are amazing and it shows because Waterview Kitchens has won two grand prize design awards!
We are so pleased with how the kitchenette cabinets turned out and love them so much! We can't say enough kind things about Waterview Kitchens – they really did a beautiful job!
*Thank you to Waterview Kitchens for partnering with us on this post!
Credits:
Photography: Brantley Photo
Kitchen Cabinets: c/o Waterview Kitchens
Beverage fridge and microwave: c/o Monark
Bamboo silverware, bamboo dinner and salad plates and bowls and floral bird plates: c/o Juliska
Pineapple glasses, can opener, wine opener, marble flatware tray and toaster: Williams-Sonoma
Rattan glasses and pitcher: Amanda Lindroth
Paint: Farrow & Ball