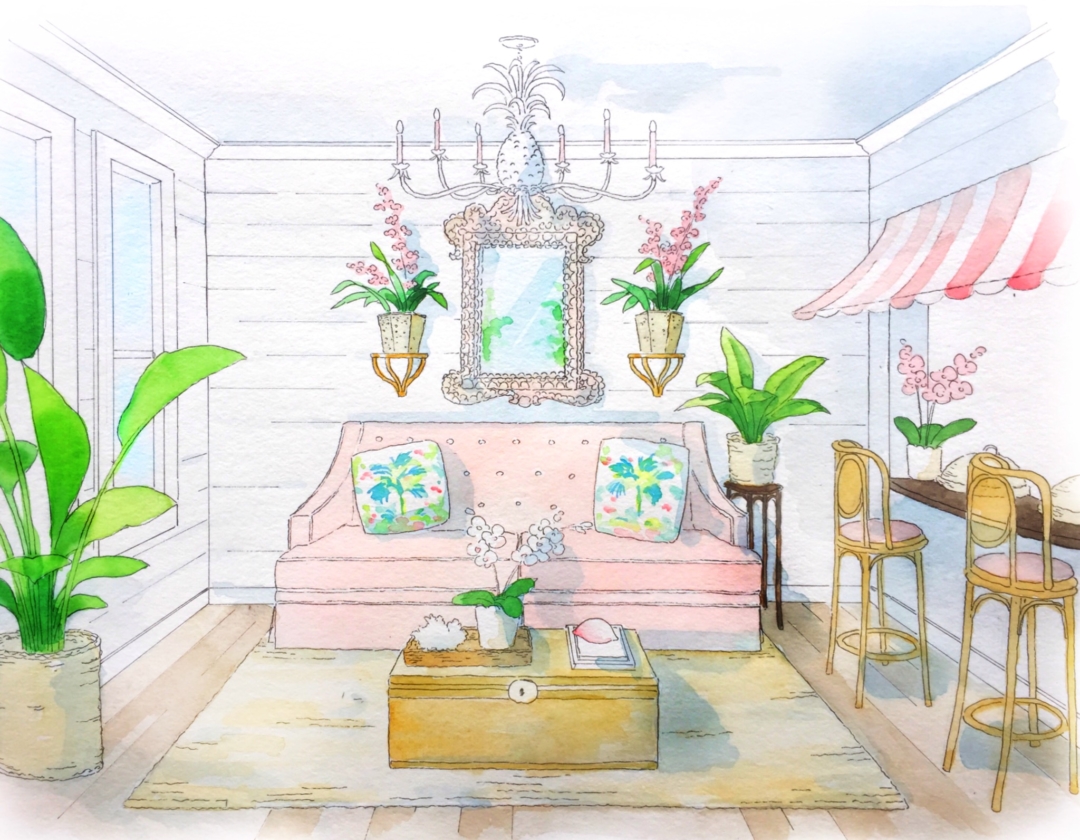 Launching Early Fall 2018
Palm Beach Lately, the sunny lifestyle blog and brand created by sisters Beth Aschenbach and Danielle Norcross in 2012, and The Enjoy Company are excited to announce their new vacation rental in the Palm Beach Hotel! Fittingly named the "Pineapple Pad," the newly transformed, nearly 400 sq. ft. space perfectly blends the girls' passions for fashion, home and travel with special hospitality to give guests the most stylish island experience.
From the moment travelers unlock the blush door with their pineapple key, they will be inspired by their very own island bungalow. The kitchenette, living room, bedroom and bathroom were all thoughtfully transformed with brand new shiplap walls, oak floors, rattan furniture, and shell decor that were handpicked by the sisters to capture their refreshing, old-meets-new Palm Beach style.
Beth and Danielle also carefully curated a collection of little luxuries that guests can enjoy during their stay. From the latest must-have fashion accessories like straw sun hats and wicker bags to leisure activities like chic beach chairs and a pair of pink bikes for cruising the island, guests are encouraged to have fun, relax, and make lasting memories on island time.
To complete the Palm Beach experience, Beth and Danielle are also sharing all of their favorite spots that they frequent on the island with Pineapple Pad guests. From the best place to enjoy an al fresco lunch to a quaint shop for a cute straw tote, guests will be able to bounce around the island just like the locals!
Some of the amenities include:
– Located in the historic Palm Beach Hotel
– 24 hr check-in
– Swimming pool, laundry room and gym on property
– 1 block to the beach and Intracoastal Waterway
– Fully furnished
– Fully stocked kitchenette
– Luxurious linens and towels
– Walking distance to the island's best restaurants and shops
– 5 mile paved bike trail along the Intracoastal
To book your stay, click here. 
SaveSave