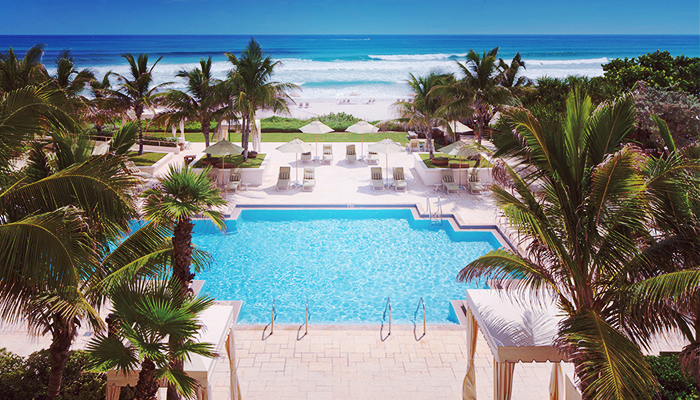 We are kicking off our weeklong Mother's Day celebration with the chance to win a generous gift that will make one mama veeery happy! The Four Seasons Palm Beach has generously offered to giveaway a $300 Four Seasons Hotels and Resorts gift card that is eligible at any one of their properties around the world <our wanderlust minds are racing!> for overnight stays, dining, spa treatments and more! The gift card winner can either treat herself in honor of Mother's Day or gift her mom with a truly luxurious Four Seasons experience <we'll leave that tough call up to you!>. So how do you enter? See details below!
To enter:
1. Follow @PalmBeachLately and @FourSeasons on Instagram
2. "Tap and Tag" the photo above on Palm Beach Lately's Instagram account –> tap the photo to "like" it, tag your mom, mother-in-law or best mom friend and tell us why she is the pineapple of your eye.
** For a bonus entry, post a picture of you and your mom, mother-in-law or best mom friend on Instagram, tag @PalmBeachLately and @FourSeasons and include the hashtags #FourSeasons and #FSGiftCard.
3. Giveaway runs from Monday, April 25, 2016 through Thursday, April 28, 2016 at midnight EST
4. One lucky, random winner will be chosen and announced here on our blog and on @PalmBeachLately's Instagram account on Friday, April 29, 2016
GOOD LUCK!