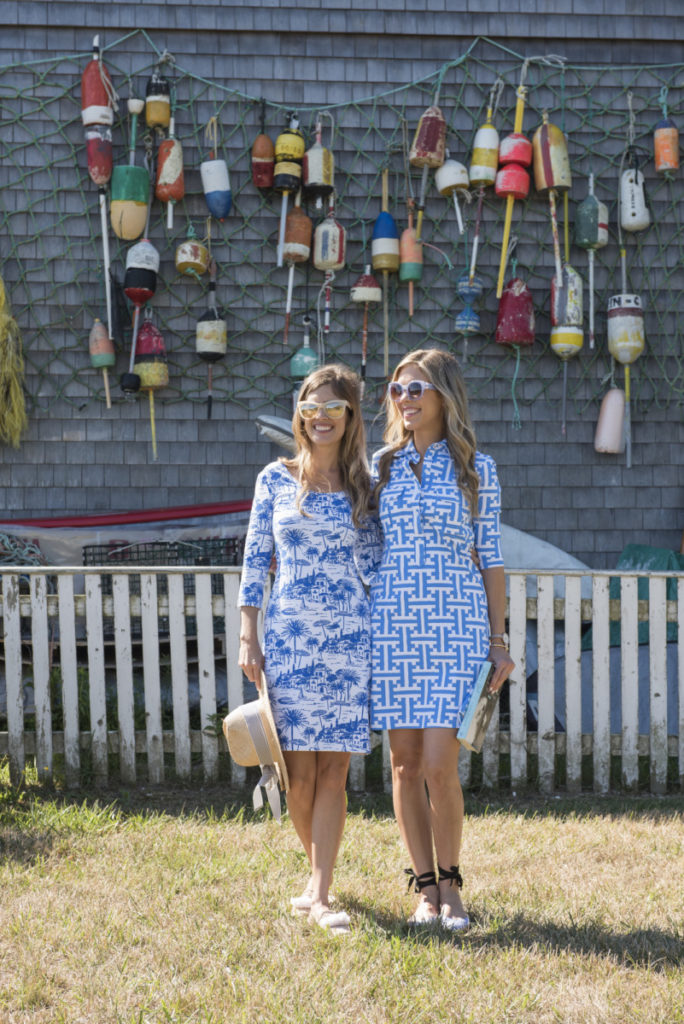 Last week, we packed up our families <and our chic Persifor dresses that are ah-mazing for traveling and mom life in general!> and hopped on two easy, breezy flights <PBI –> JFK –> ACK> that took us to one of the most magical places on earth! From the moment we arrived on Nantucket, we kept pinching ourselves. The island is everything we imagined it to be <even the airport is as cute as a button>, but so much better in person!
The classic New England island is bursting with storybook shingle homes, gorgeous blooms and a picturesque seashore. For out-of-towners like us, Nantucket offers a range of accommodations from boutique hotels to vacation rentals. Before our trip, we did some research and decided that Harborview Nantucket would be ideal for our family. Their collection of 11 luxury cottages are located on one unique property that is located both in the quaint town and on the harbor. When we learned that they also offer amenities and services just like a hotel, we were sold!
In the next post, we will share more about the three bedroom cottage that we were lucky to call home for a few days and some of our favorite experiences on the island, but first we have to share the backyard oasis at Harborview <insert heart eyes here!>. They have this lush, green lawn that all of the cottages back up to <our kids LOVED playing here>, and at the edge of the lawn is a wooden boardwalk that leads to their private beach on the harbor.
We loved sitting in their Adirondack chairs with our toes in the sand and looking out at all of the boats anchored in the harbor. The kids also had a blast paddle boarding on the shore and fellow guests enjoyed taking the little sailboat out for a spin <both options are complimentary for Harborview guests>. On days like this, our Persifor dresses are perfect to wear because we can hop around from lunch with our kids to shopping in town to an afternoon on the beach, all while being both stylish and comfortable.
We also love packing Persifor dresses when we travel because they don't wrinkle and are made from the softest, most flattering fabric <see the other two Persifor dresses we recently wore on Harbour Island here>! You can tell that Alex, the creative owner and hard-working mama behind the brand, is passionate about getting the colors, patterns and fabrics just right. It really shows because we get stopped all the time by people complimenting her dresses!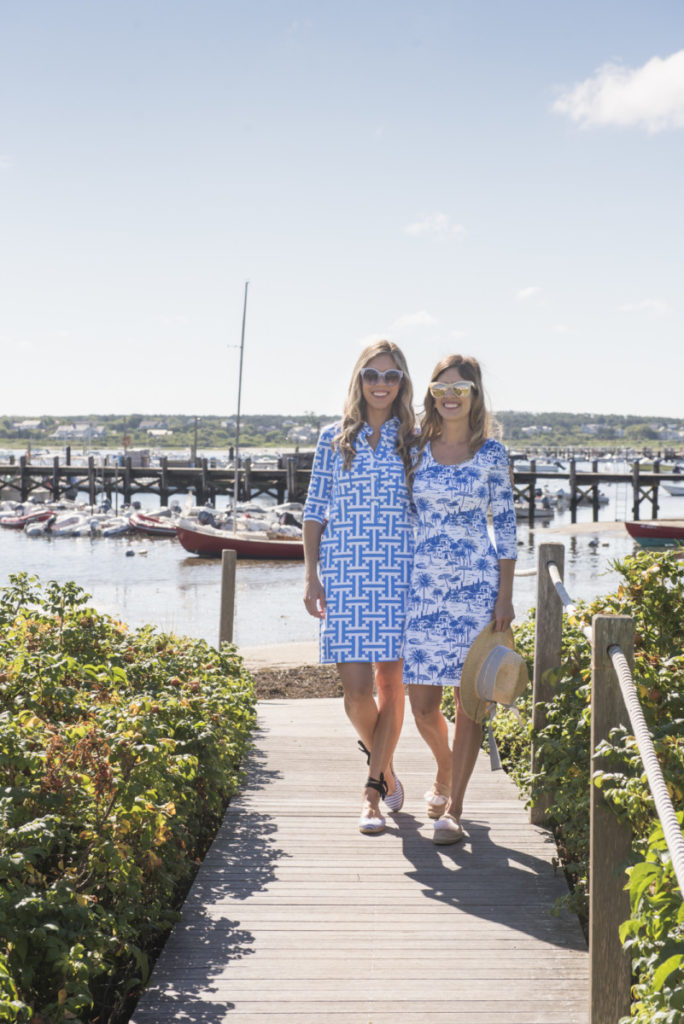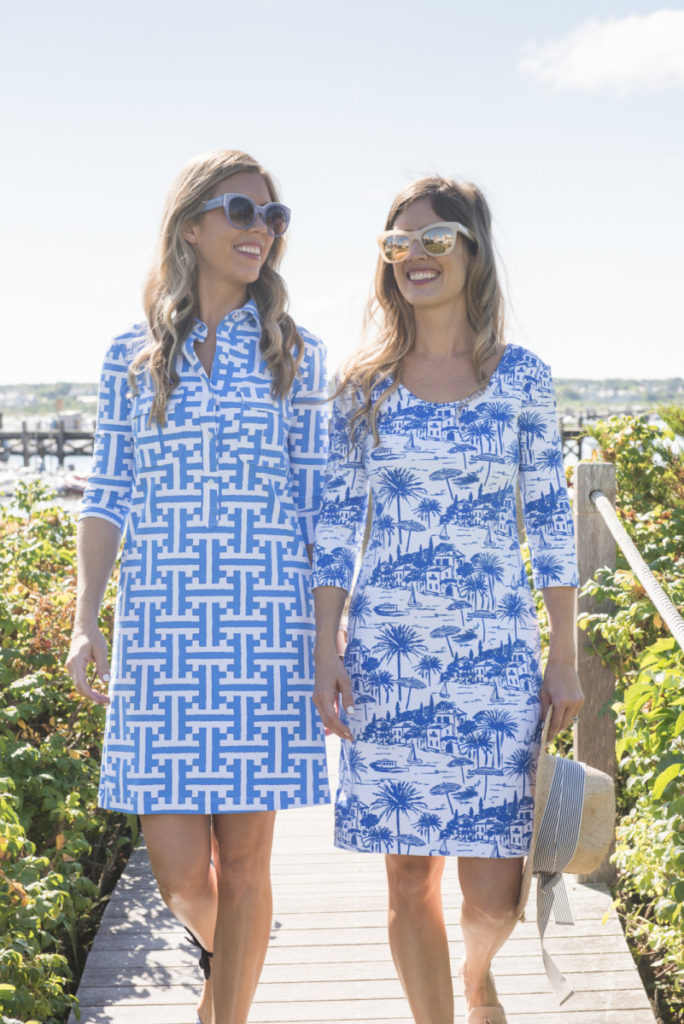 When we were deciding what to pack for Nantucket, we knew we couldn't go wrong with a classic blue and white color combination for summer. Beth's Kilpatrick Riviera Dress in Capri Blue looked perfect with her new tassel mules, this straw hat and these neutral sunnies. And my Winpenny Tile Dress in Calypso went well with these Margaux and MDS espadrilles, blue sunnies and a new book, like Jackie's Girl <SO good! have you read it?!>.
We just missed Alex being on Nantucket by a few short days, so we promised her we'd do a Persifor giveaway on our Instagram to make up for it! Make sure you hop over to @palmbeachlately tomorrow <8.5.17> for more details, and come back to the blog on Monday morning to see and hear more about our Nantucket adventures! xo
P.S. For more Nantucket tips, don't miss our friend Holly's Nantucket Blackbook!
* Thank you to Persifor and Harborview Nantucket for partnering with us on this post!
Credits:
Photography: Brian Sager Photography
Location: Harborview Nantucket
Dresses: c/o Persifor