We love the quaint, yet stylish island called Harbour Island in the Bahamas. The charming historical cottages, blush sand, turquoise waters, yummy restaurants, and cute shops all come together to create a very special island experience. We just got back from our second trip there and can't wait to share a few of our favorite places to stay, eat, shop and play!
Getting there: It's super easy for South Floridians to hop over on a non-stop Silver Airways flight into North Eleuthra Airport <ELH>. Most major airlines also fly into ELH, and then Harbour Island is a quick, two-minute taxi ride and ten-minute boat ride across the harbor!
Where we stayed: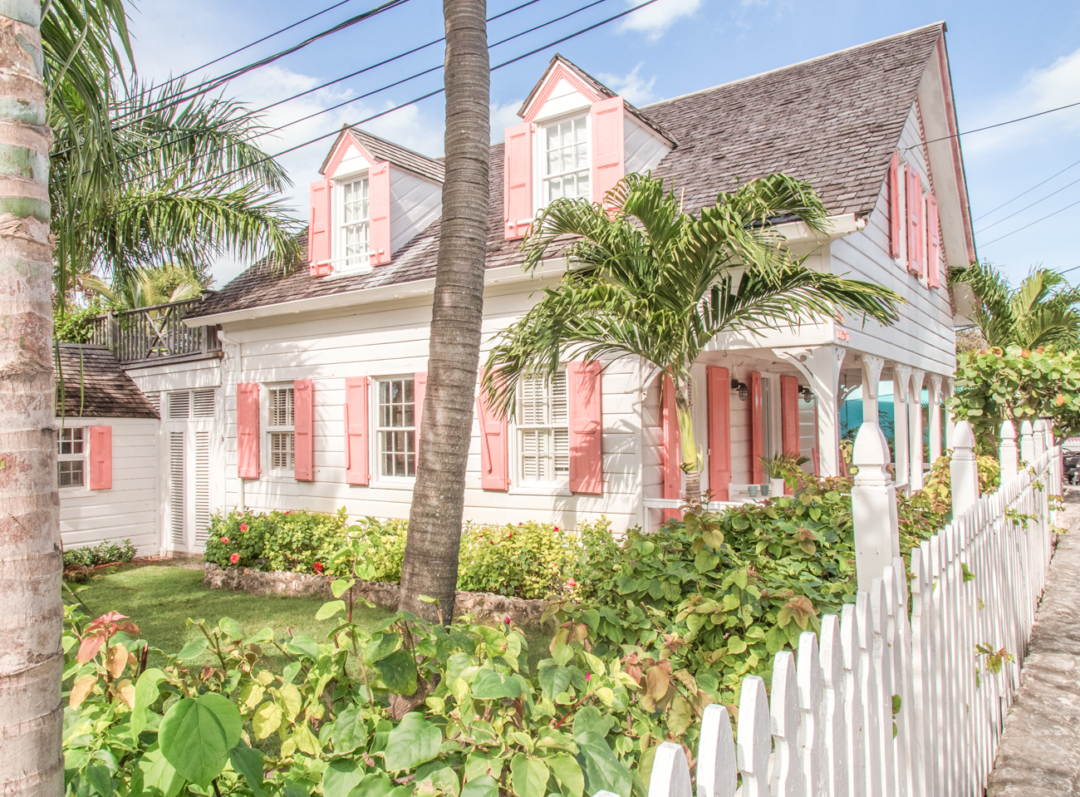 "The Hatch" – Our good friend Sarah found and booked The Hatch for our stay, and we all loved it so much! The white and coral cottage was made for fun groups and comfortably fits 8 people with 4 bedrooms <1 bedroom is in a cottage by the pool> and 3 bathrooms. Our favorite features were the open-air dining room, living room and cute little bar that overlooked the private pool. We enjoyed laying out in the chaise lounges, playing games by the pool and eating a special homemade dinner at the dining table one night!
The Dunmore – If you are looking for a luxe boutique resort, we highly recommend staying at The Dunmore. Their hidden property overlooks Pink Sands <the best beach> and features several hotel cottages and private residences to accommodate their guests!
Where we ate: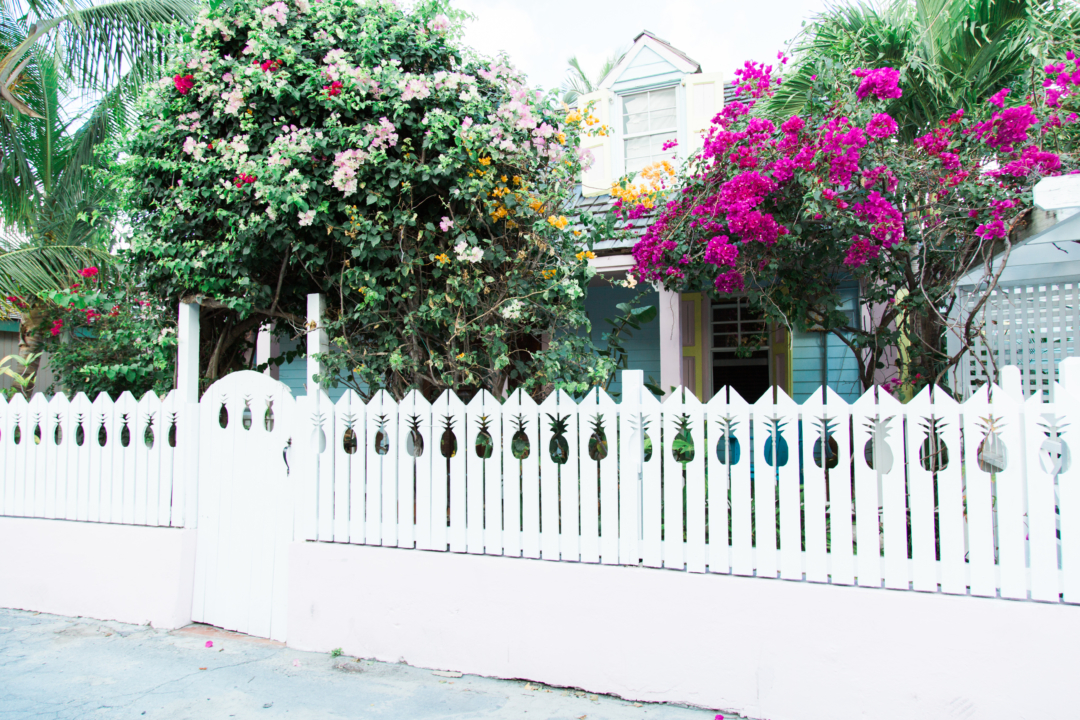 Arthur's Bakery – Arthur's famous bakery is located right next to our favorite pineapple fence! Each morning, their sweet crew makes fresh breads, bagels, muffins, pastries and more. We come for the breakfast sandwiches and adore the friendly smiles on their faces!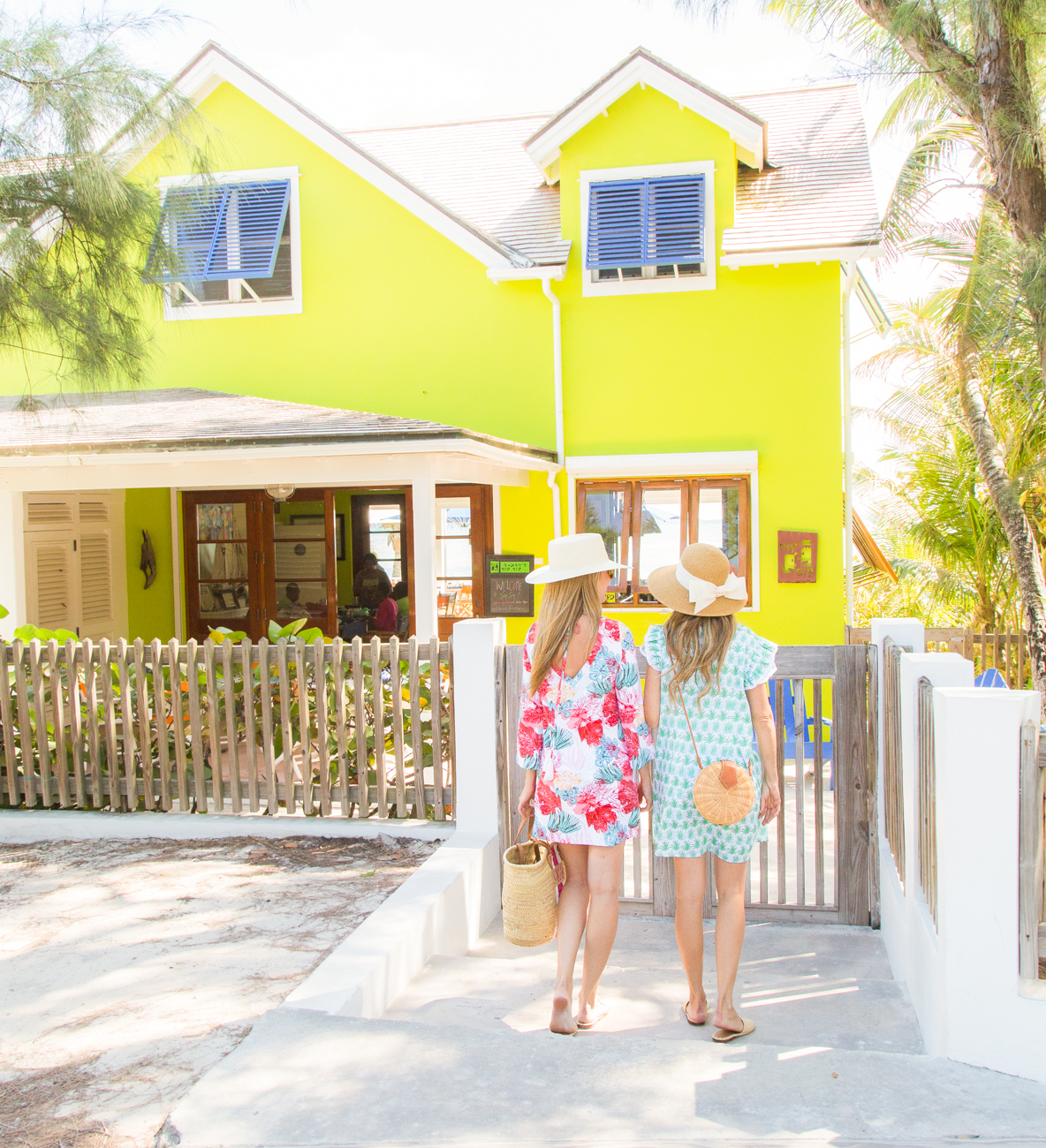 Sip Sip (permanently closed) – This is the lunch spot that overlooks Pink Sands and is known for their heavenly lobster quesadilla! We arrive before the doors open so we can snag a great seat that overlooks the ocean, and we like to share the quesadilla because it is huge… and $45!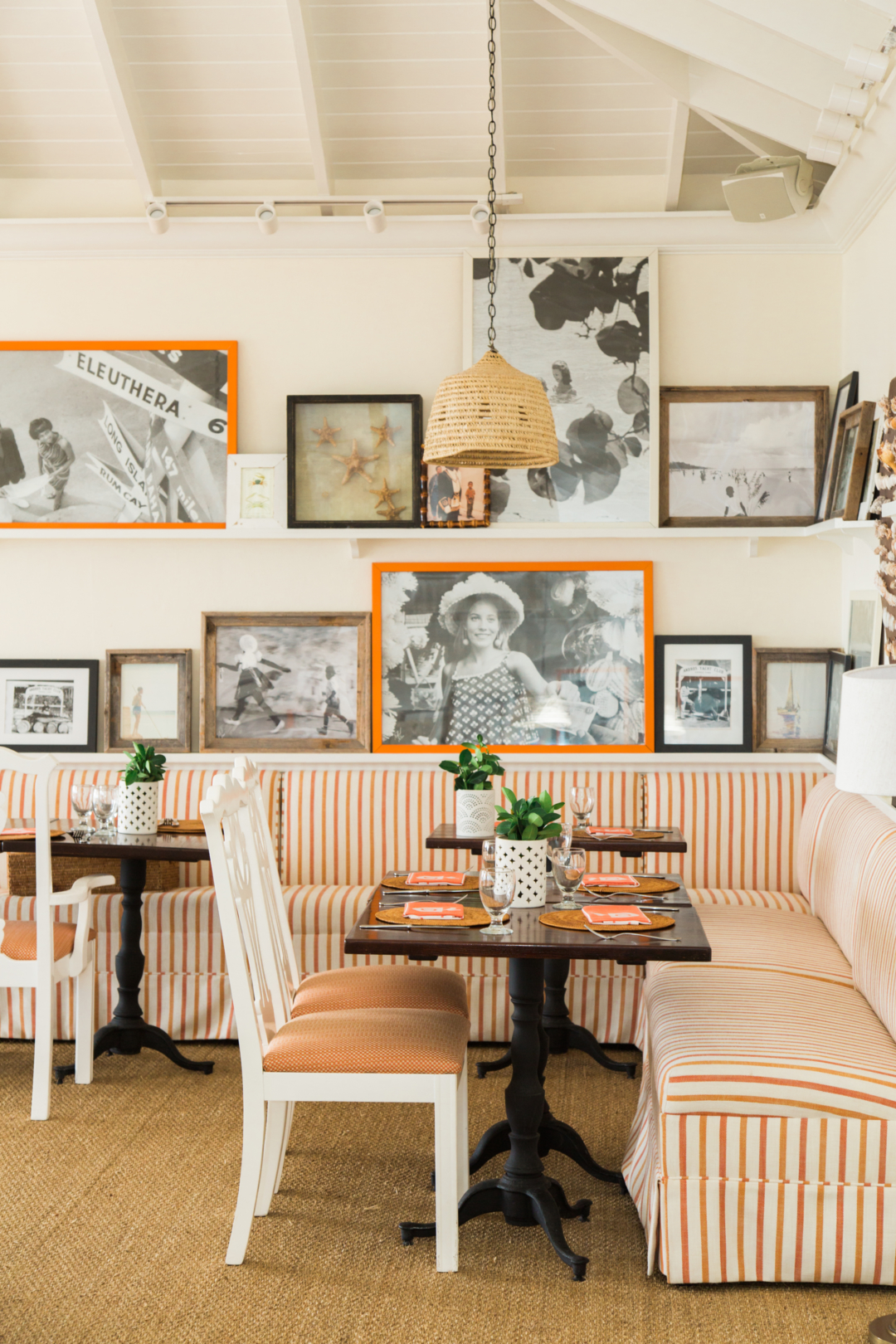 The Dunmore – One of our favorite interior designers, Amanda Lindroth, designed The Dunmore's Clubhouse and it's too island-chic for words. We like to go for lunch and enjoy the Tuna Crispy Nachos, Crispy Shrimp Tacos and Lobster Cobb Salad!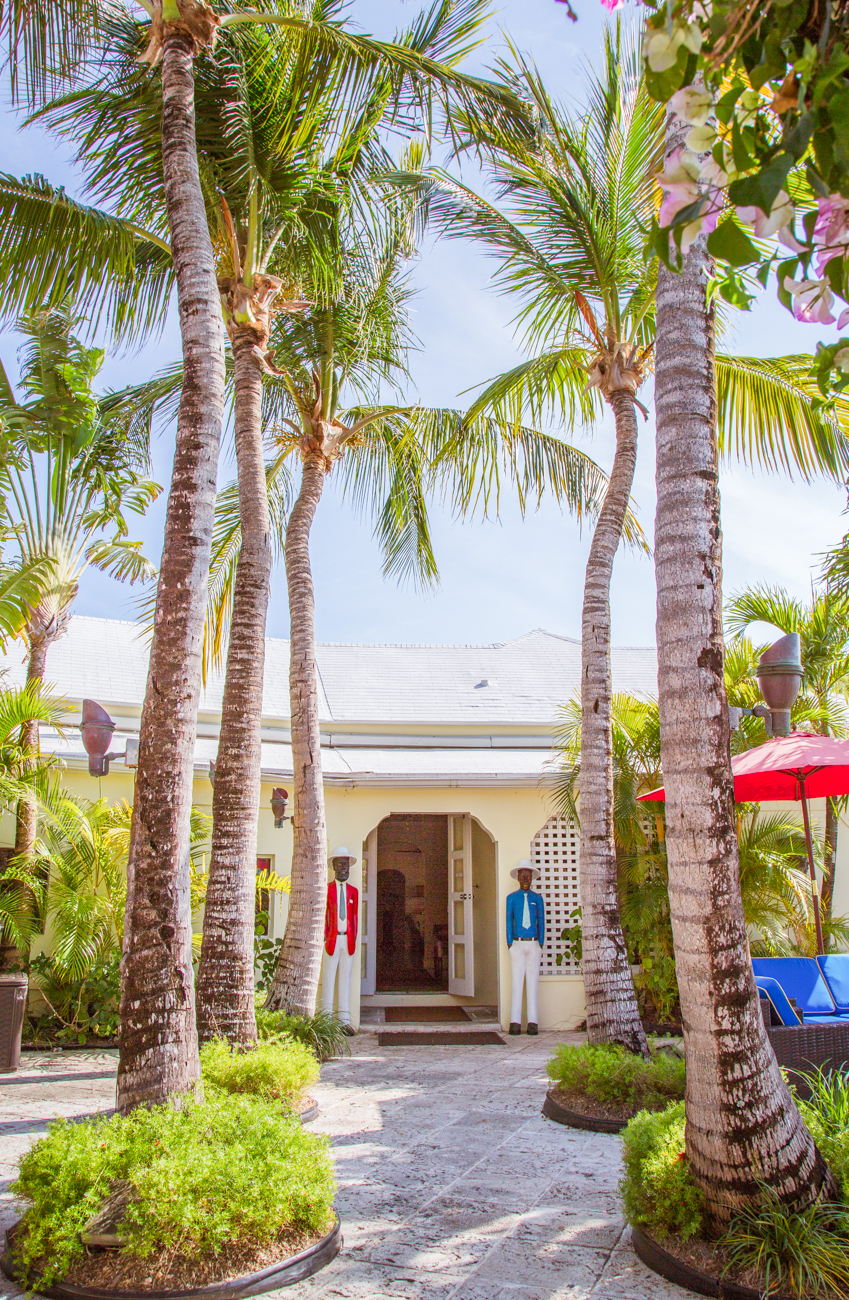 Rock House – This is our favorite dinner spot on the island with seating that overlooks the harbor on the frontside and the pool on the backside. It's romantic and our menu favorites include the Crispy 'Almost Boneless' Chicken and Cider Brined Pork Tenderloin!
Where we shopped: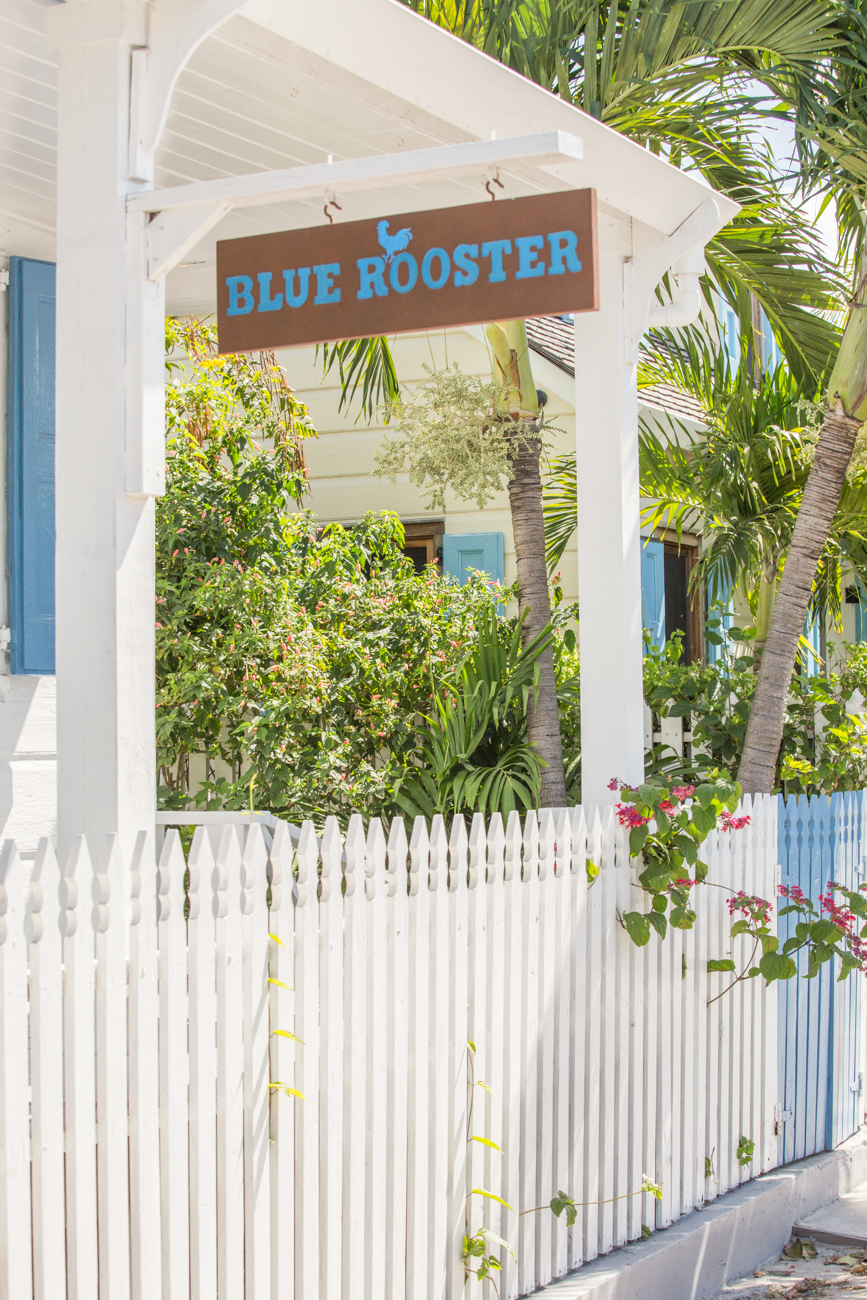 Blue Rooster – We love that the Blue Rooster carries dresses by one of our favorite lines, Persifor <worn in some of these photos>, as well as swimwear, gifts, accessories and more!
The Sugar Mill – India Hicks, the owner of this curated luxury boutique, is the coolest. Her shop is right next door to Island Company and features clothes, collectibles and more!
Where we played:
Pool – Our pool at The Hatch was a fun spot to soak in the sun, relax in a lounge chair, listen to music, play cards, and break in the floating backgammon board that SAS packed!
Pink Sands – This beach is heaven on earth. Period. And The Dunmore's turquoise striped beach cabana and umbrellas are one of our favorite scenes on the whole island!
House Hunting – We love driving around on our golf cart to look at all of the cottages in Dunmore Town. Each one is cuter than the last and the names are fun to read, too!
If you're curious what to pack, you can check out some of our favorite things to bring here! Plus, don't miss our other Harbour Island posts here, here, here, here, here, here, here and here. Tell us, have you been, do you plan to go and what's on your travel bucket list?!
Credits:
Photography: PLJ Images Art in Motion
Dresses: c/o Sail to Sable
Dresses: c/o Persifor
Sandals: c/o Carrie Forbes