The only way to know if a place lives up to the hype is to experience it firsthand, so we recently hopped over for 48 blissful hours. We packed our itinerary with a range of activities, from visits to local haunts to the very best in luxury relaxation. Come along as we share our guide to haute places to stay and what to eat, see, do—and wear!—on Harbour Island.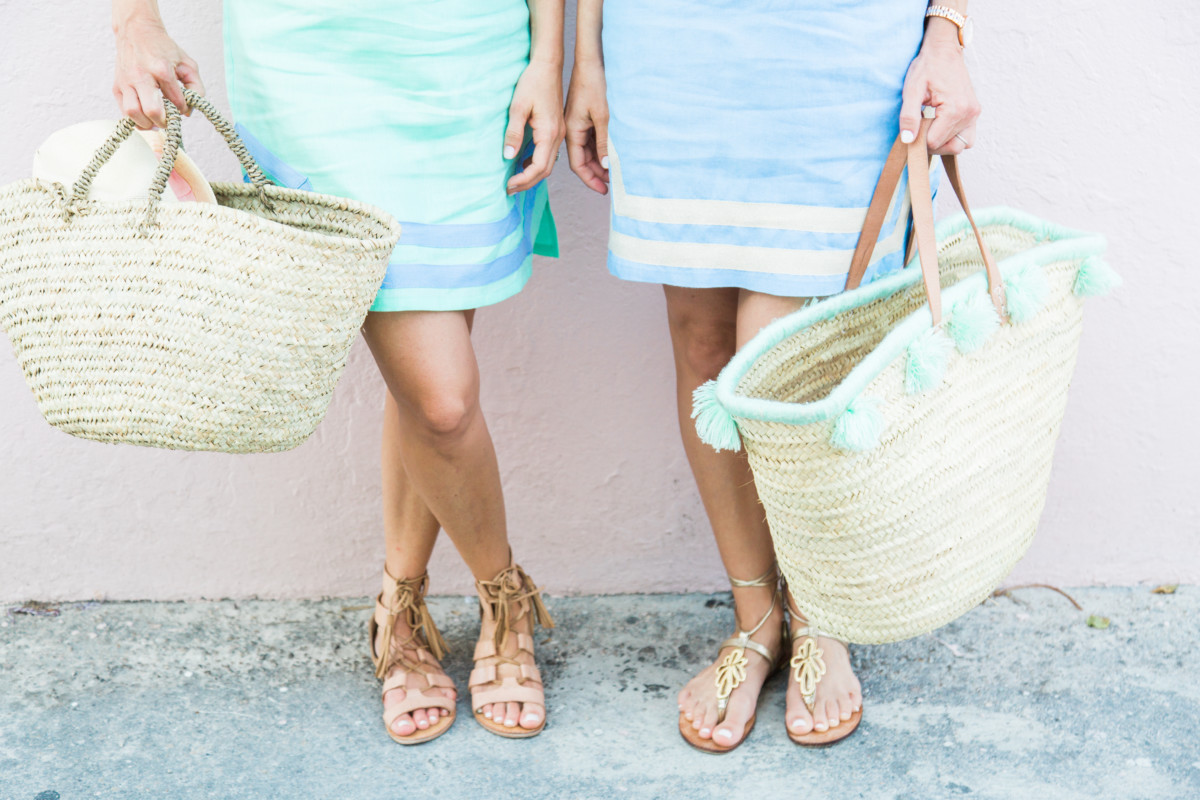 Getting There: Nestled in the northeast of Eleuthera Island in the Bahamas, Harbour Island is fairly easy to get to from almost anywhere in the country. We flew out of Fort Lauderdale into North Eleuthera Airport. Then, we took a five-minute taxi ride to the dock and boarded a ferry for a brief lift straight into Harbour Island. Following a stop at the Government Dock, we picked up the golf cart we booked in advance to navigate the island during our stay–an absolute must.
Lovely Lodging: The many homes on Dunmore Town's harbor side are in close proximity to the island's best restaurants and shops—and are perfect for families with small children. We rented one using vrbo.com, which has an inventory of enchanting dwellings with names like Chatterbox, Jewelbox, and Coral House, a property currently being renovated by blogger Chassity Evans of Look, Linger, Love. We also highly recommend staying at The Dunmore, particularly in one of the guest cottages designed by Amanda Lindroth, who is known for blending Palm Beach glamour with island ease. There's also the boutique Bahama House Inn and the eclectic Ocean View Club.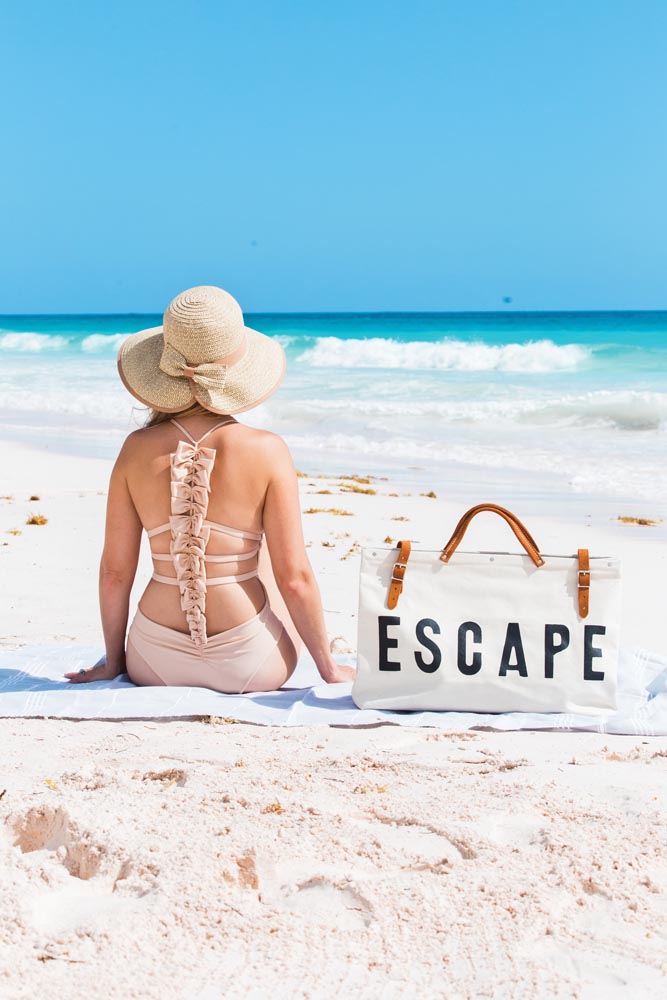 WHAT TO PACK: Mint bathing suits and cover-ups to don by the sea; flowy, blush dresses to complement the rosy beaches; bold patterned outfits for oceanfront dinners; chic straw hats.
FRIDAY
Island Vibe: When we arrived, we noticed a sign that read, "Welcome to Harbour Island: Home of Friendly People." All of the residents and staff throughout the island made good on this promise, greeting us with big smiles and eagerly helping us in any way possible. When we met our photographer, Paola, she gave us a warm embrace and said, "Welcome to Briland," the locals' endearing name for their home.
Downtime at The Dunmore: An otherwise private resort, The Dunmore is open to the public for lunch (11:30 a.m. to 3 p.m.) and dinner (6:30 p.m. to 9 p.m.). In addition to the cottages, Amanda Lindroth was also responsible for the decor at The Dunmore's indoor/outdoor restaurant, where she blended historic and modern references using shiplap, seagrass, rattan, and orange-striped textiles. Hint: The corner booth is posted all over Instagram. Resort guests can also enjoy the heated swimming pool that overlooks the ocean or kick back on the sea-hued armchairs under the open-air cabana. It's also fun to sway in the hanging swings scattered around the property.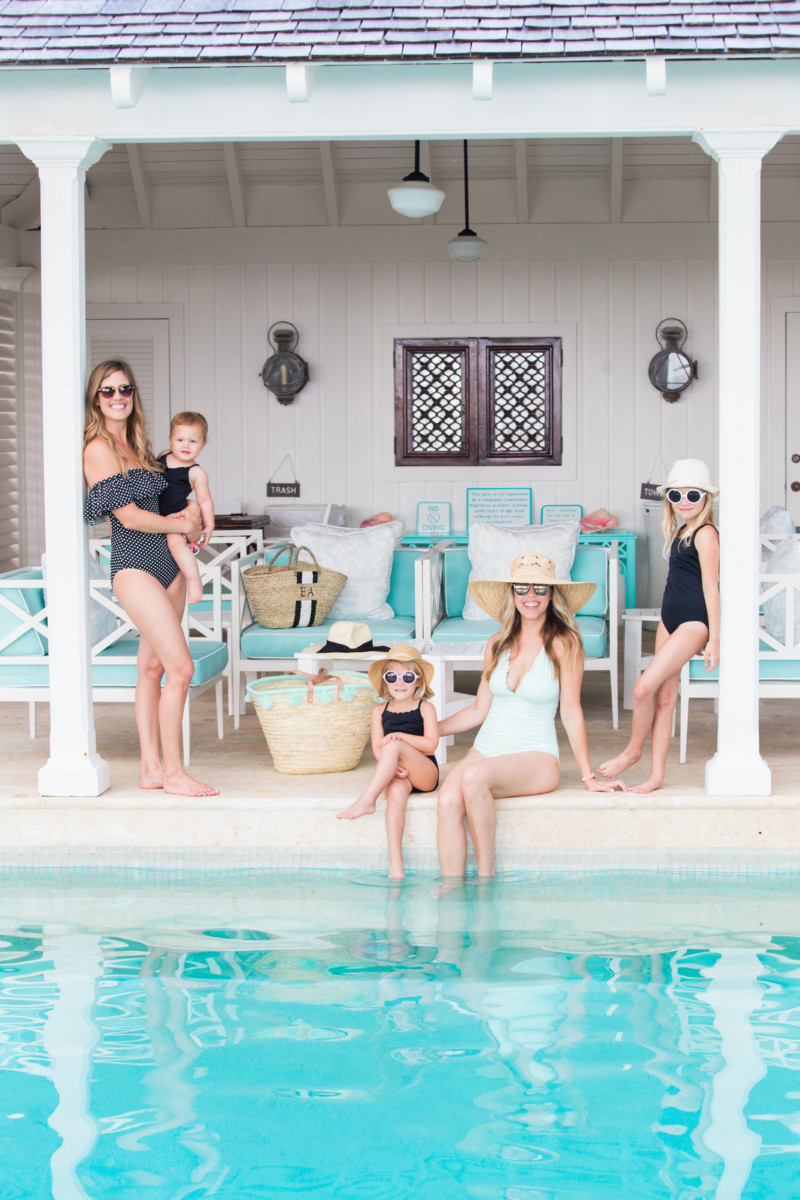 What to Wear: Lounging poolside demands a bathing suit with panache. We went for off-the-shoulder black polka dots (Beth) and mint with scallop details (Danielle), pairing them with pastel dresses, floppy sunhats, mirrored sunnies, and an oversized straw tote.
Island Delicacy: After getting some sun, we hopped on our golf cart and traveled across the island to Queen Conch. We peeked into the colorful shack to watch the chef make fresh conch salad before finding a table on the wooden deck that rises up over the bay. This is a great spot to sit back, listen to island tunes, and soak up the ocean views.
To read the rest of our Guide to Harbour Island, head over to Palm Beach Illustrated.com or pick up a copy of the May issue at newsstands now!
Credits:
Photography: Paola Wells
Escape bag and turkish towel: c/o Charleston Weekender
Bathing Suits: c/o J. Crew
Tunics: c/o Sail to Sable
Beth's blush bow suit: c/o Grace Palm Beach  and available here