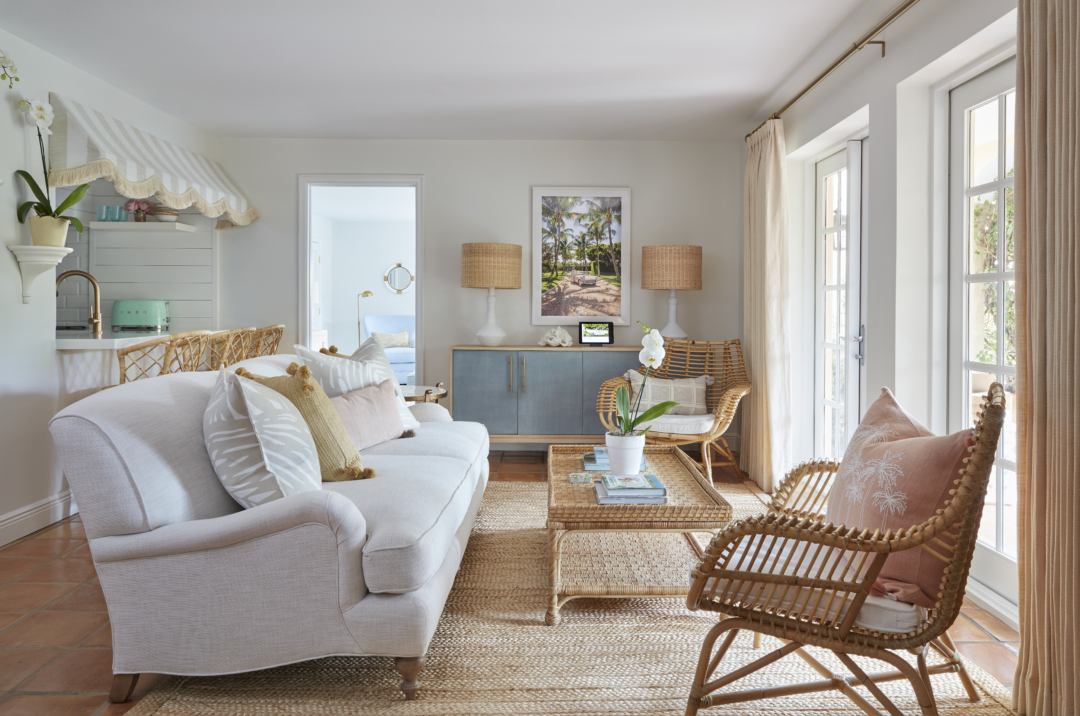 Home is our favorite place, and now more than ever we realize how special and important the home is! It is our refuge where we feel safe, comfortable, relaxed, inspired, welcomed, and welcome others. When we are home, we spend a lot of time sitting, talking, laughing, eating, reading, needlepointing, conversing, thinking, planning, and simply being still in our favorite chairs. Because we spend so much time in chairs, we wanted to share our favorite natural chairs from Serena & Lily with you today!
In the Sisters Suite with Serena & Lily and Palm Beach Lately at The Colony Hotel, we placed a pair of Venice Rattan Chairs in the living room. We love the rattan style so much, but were honestly not sure how comfortable they would be. When they arrived and we sat in them, we were very pleasantly surprised how incredibly comfortable they are! The shape of the chair molds to your whole body and the cushion makes the seat very soft to sit on. We also placed the Seabreeze Pillow in blush on them to add extra cushion for your back!
We also love versatile natural chairs that can bounce back and forth between our home and the beach. We spend a lot of time at the beach and enjoy sitting on solid chairs that support us. The Palisades Chair is the perfect example of a chair that we use both in our living room for extra seating and can also easily pack up and take to the beach with us. The kids also love these chairs in the living room because they are smaller and lower to the ground!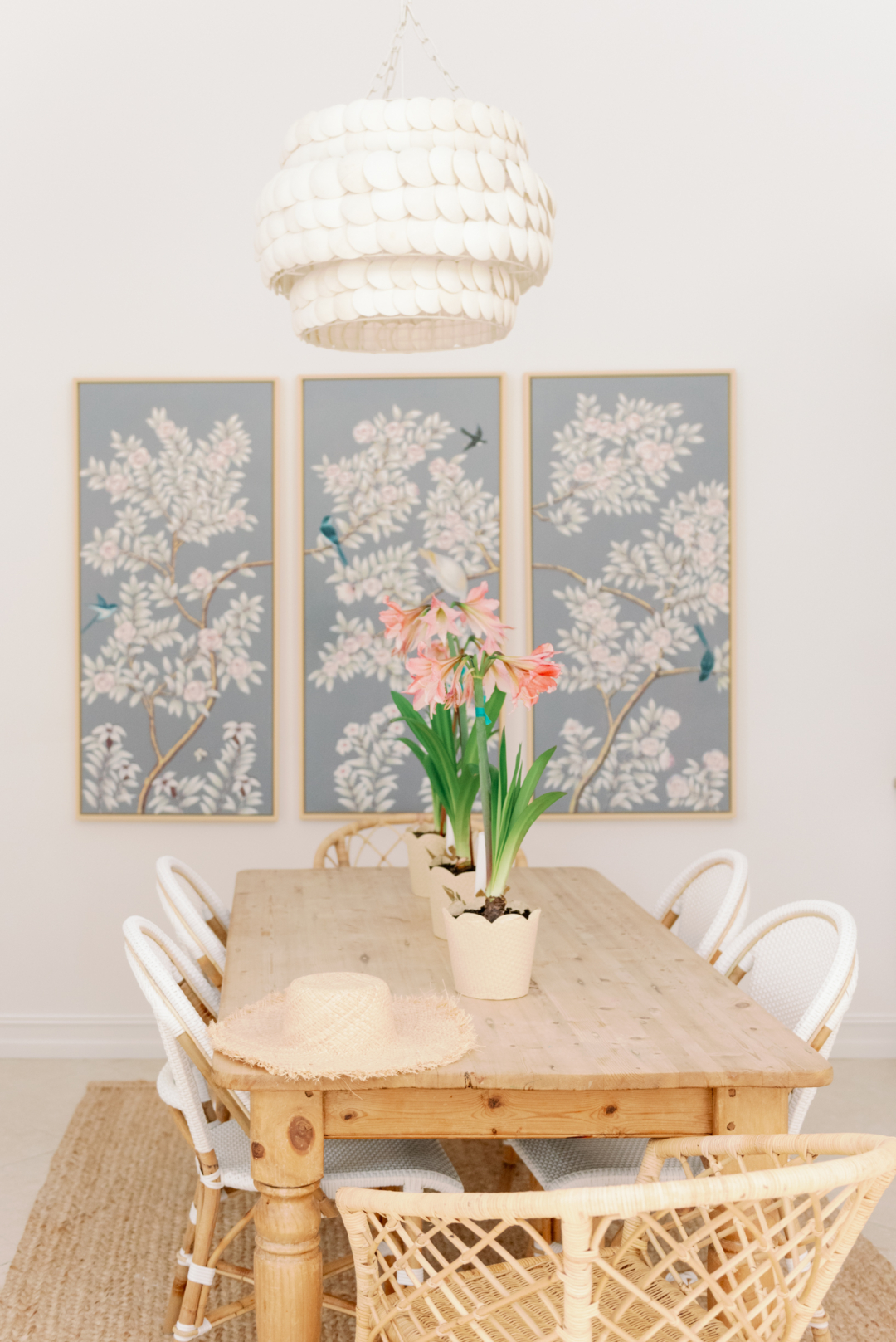 Some of our other favorite natural chairs include the Avalon Dining Chair that we have at the ends of our dining room table, the pair of Sunwashed Riviera Side Chairs in natural that we have in our dining nook, the Capistrano Outdoor Dining Chair in dune that we used on the terrace of the Sisters Suite, the Edgewater Lounge Chair, and the Hanging Rattan Chair that is so fun for outdoor spaces (and we've seen it hung inside, too!).
You can see more of our favorite natural chairs in the "Shop The Post" area below!
Credits:
Photography: Shea Christine Photo
Chairs: c/o Serena & Lily