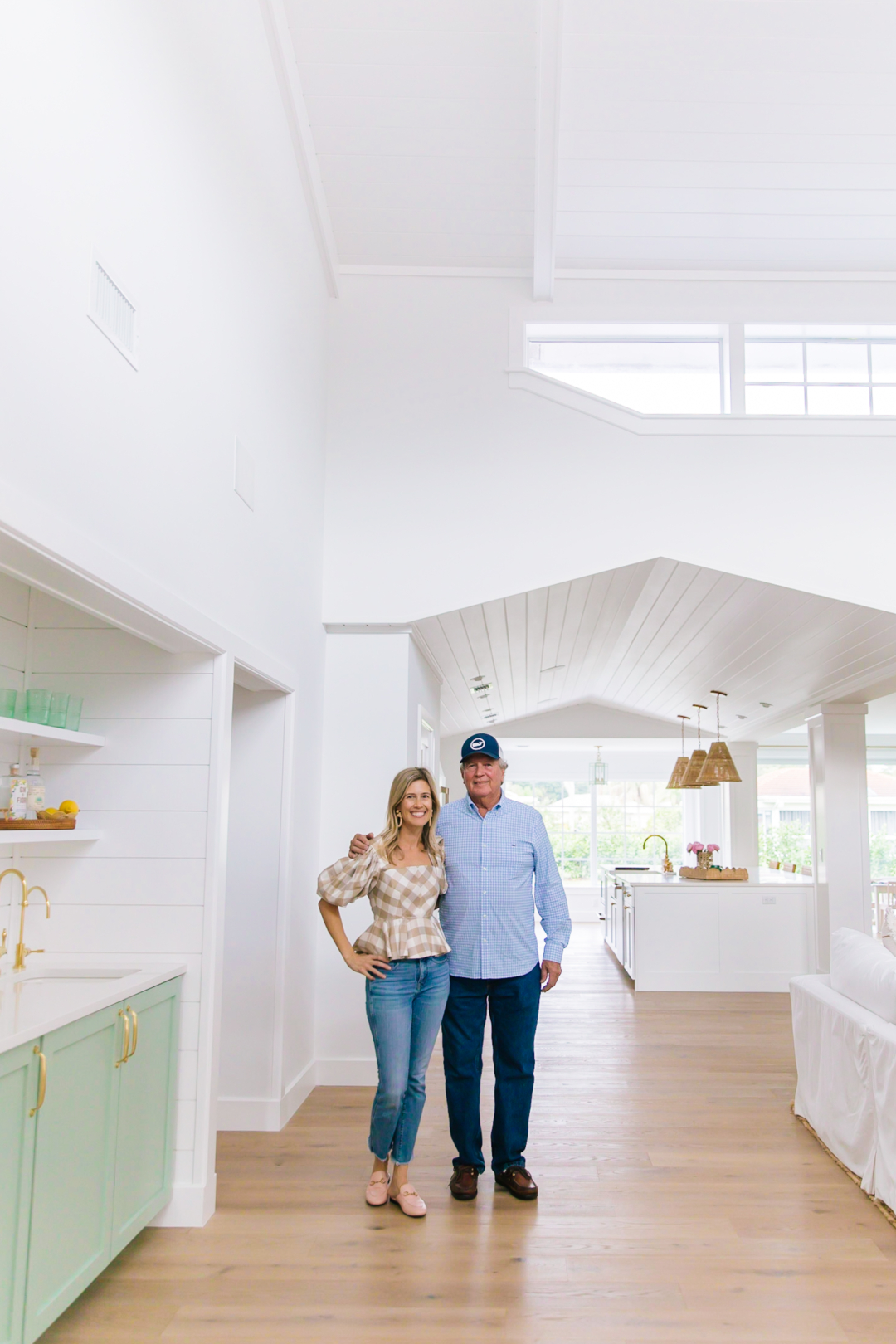 Danielle and I grew up watching our dad build homes for our family and his clients. Our dad also oversaw The Pineapple Pad, the small condo renovation project we did in Palm Beach.  But this, this was special, a renovation project that would become our home. This was soup to nuts, taking much of the home down to the studs and rebuilding it along side our dad.
BEFORE
AFTER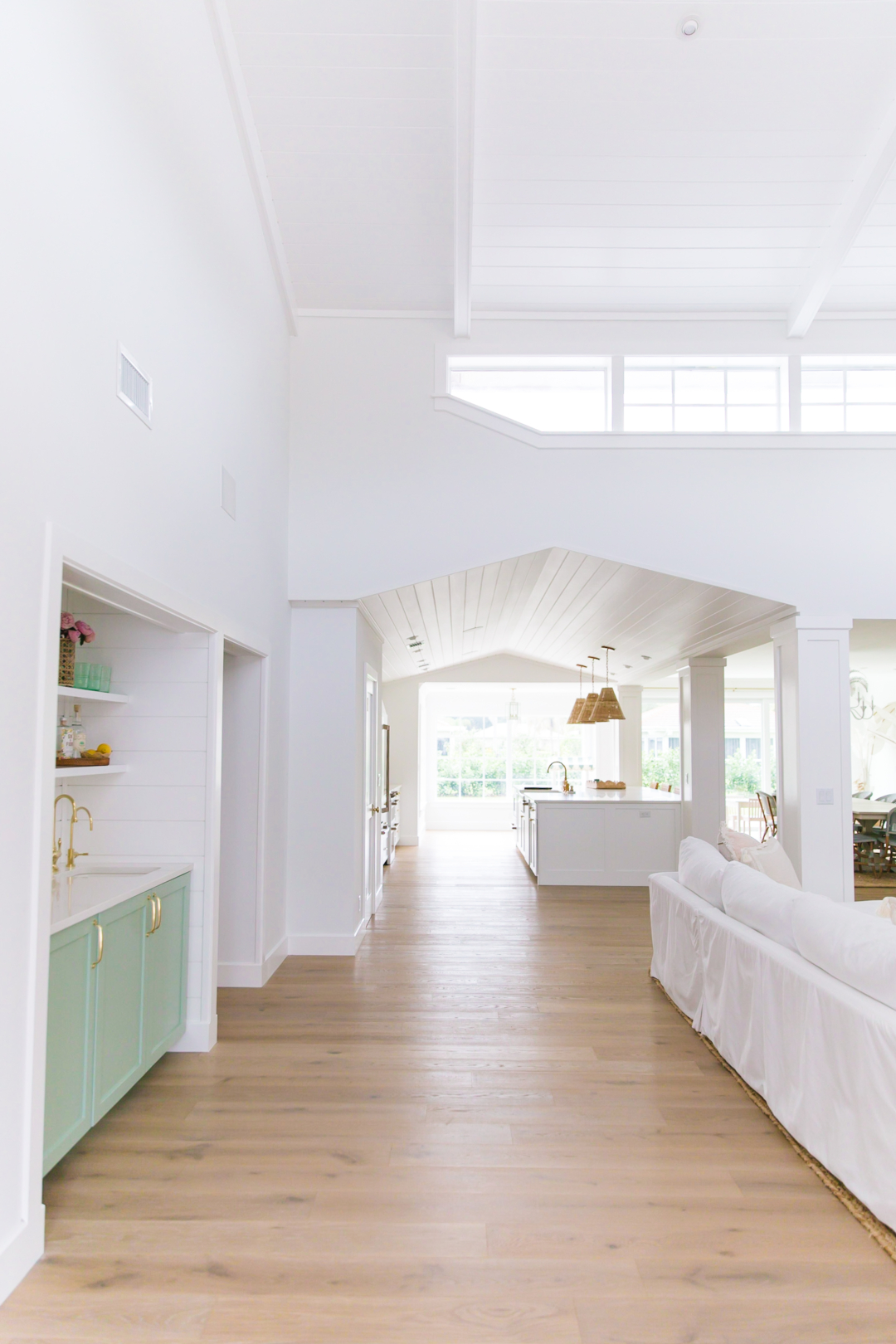 The home when we bought it was dated and the layout was choppy. Our dad had the idea to take out the wall by the kitchen and V the ceiling to get rid of the dated angle. We loved this idea and felt it would update the feel of the home.
BEFORE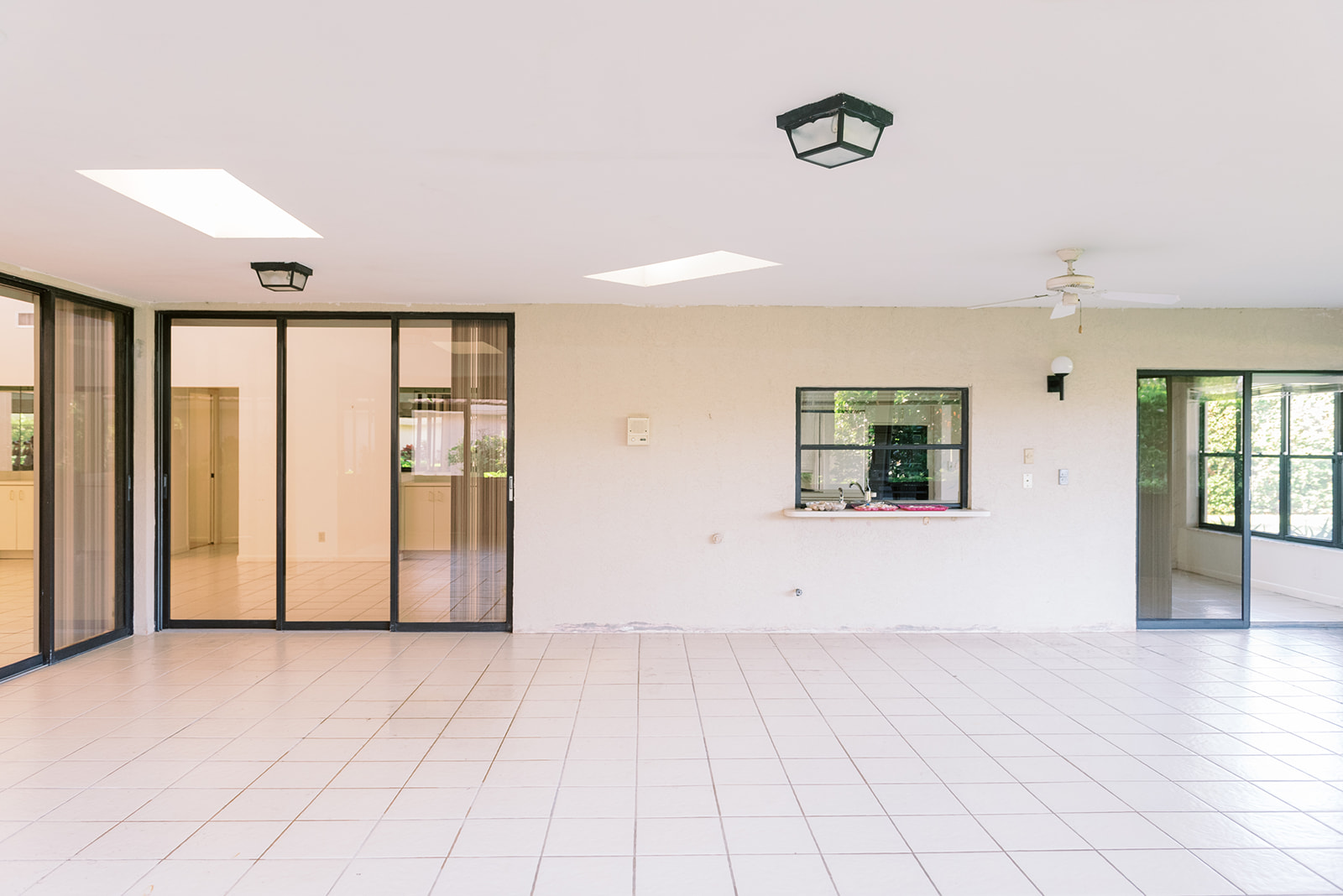 AFTER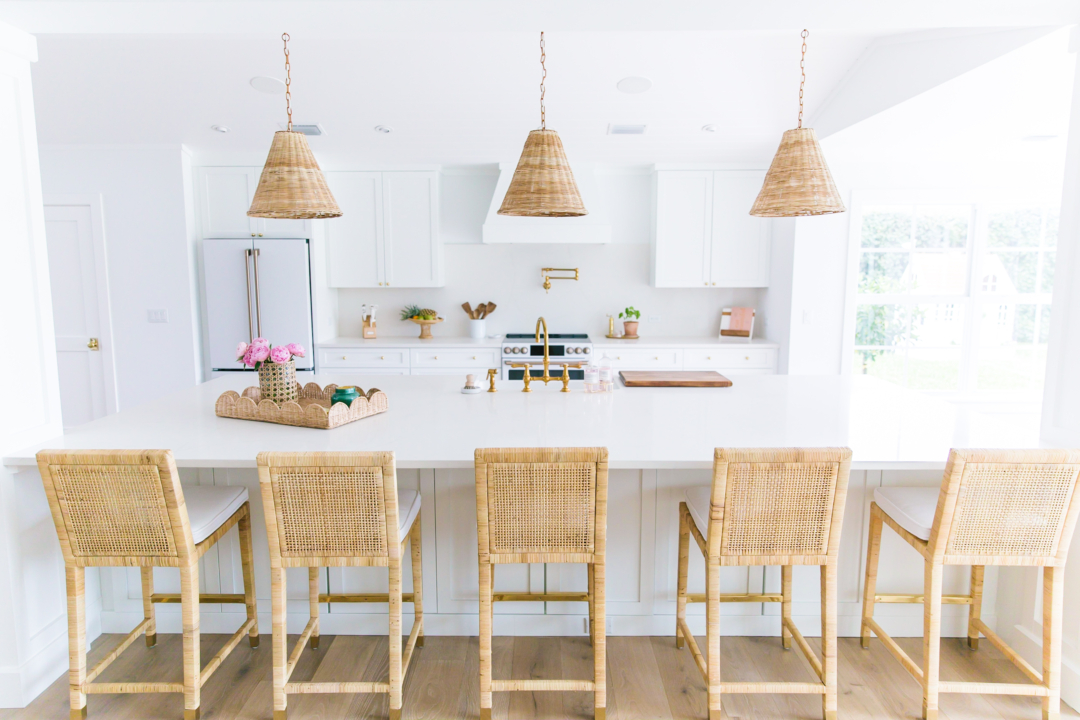 The next design challenge was two load bearing columns that had to stay after we demoed the kitchen wall that then backed up to the patio. My husband had the great idea to create a long kitchen island from column to column so it looked intentional and not an after thought. I could envision our kids and cousins sitting up there together, and we have already had cinnamon rolls in the morning eagerly awaiting the arrival of baby #4.
BEFORE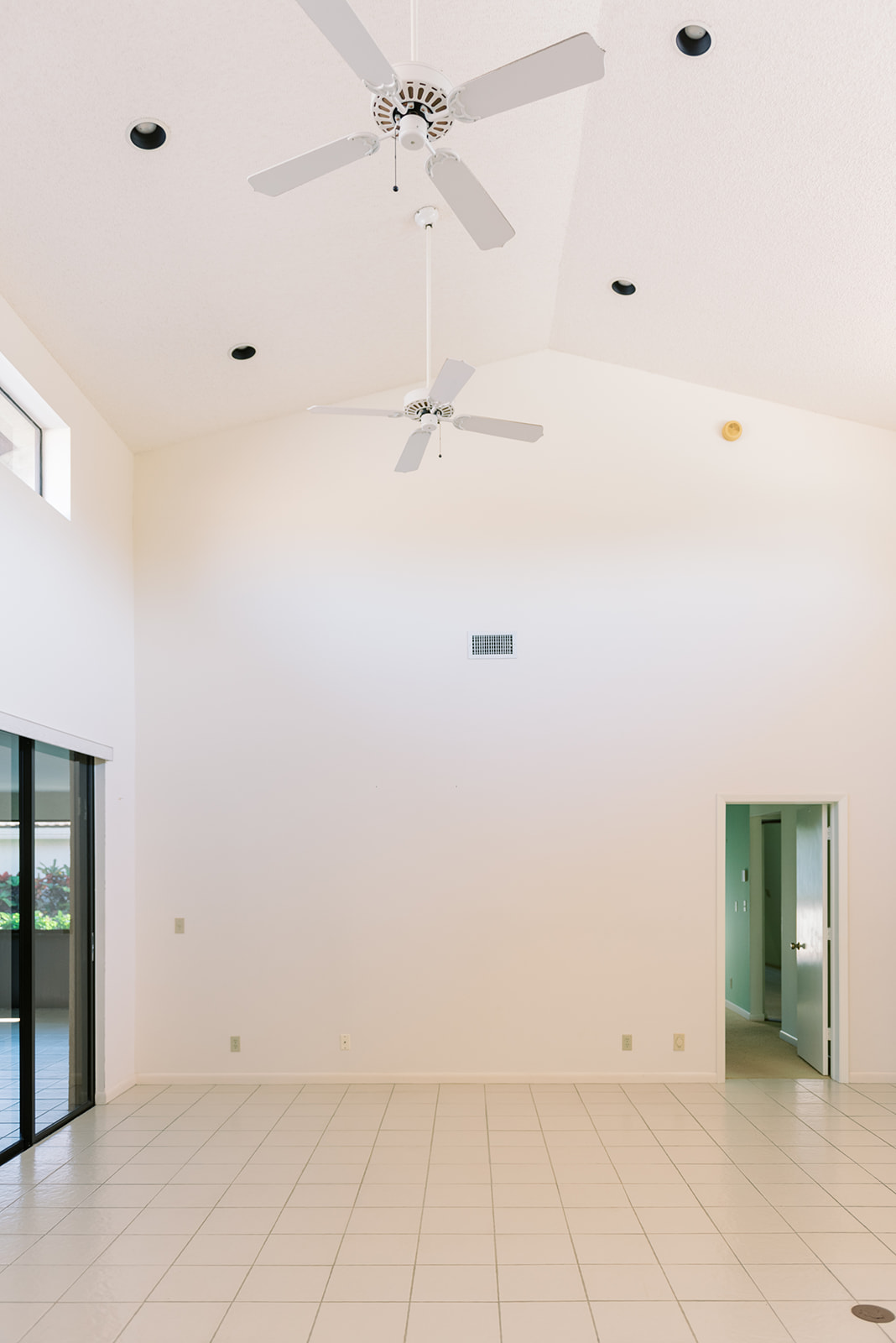 AFTER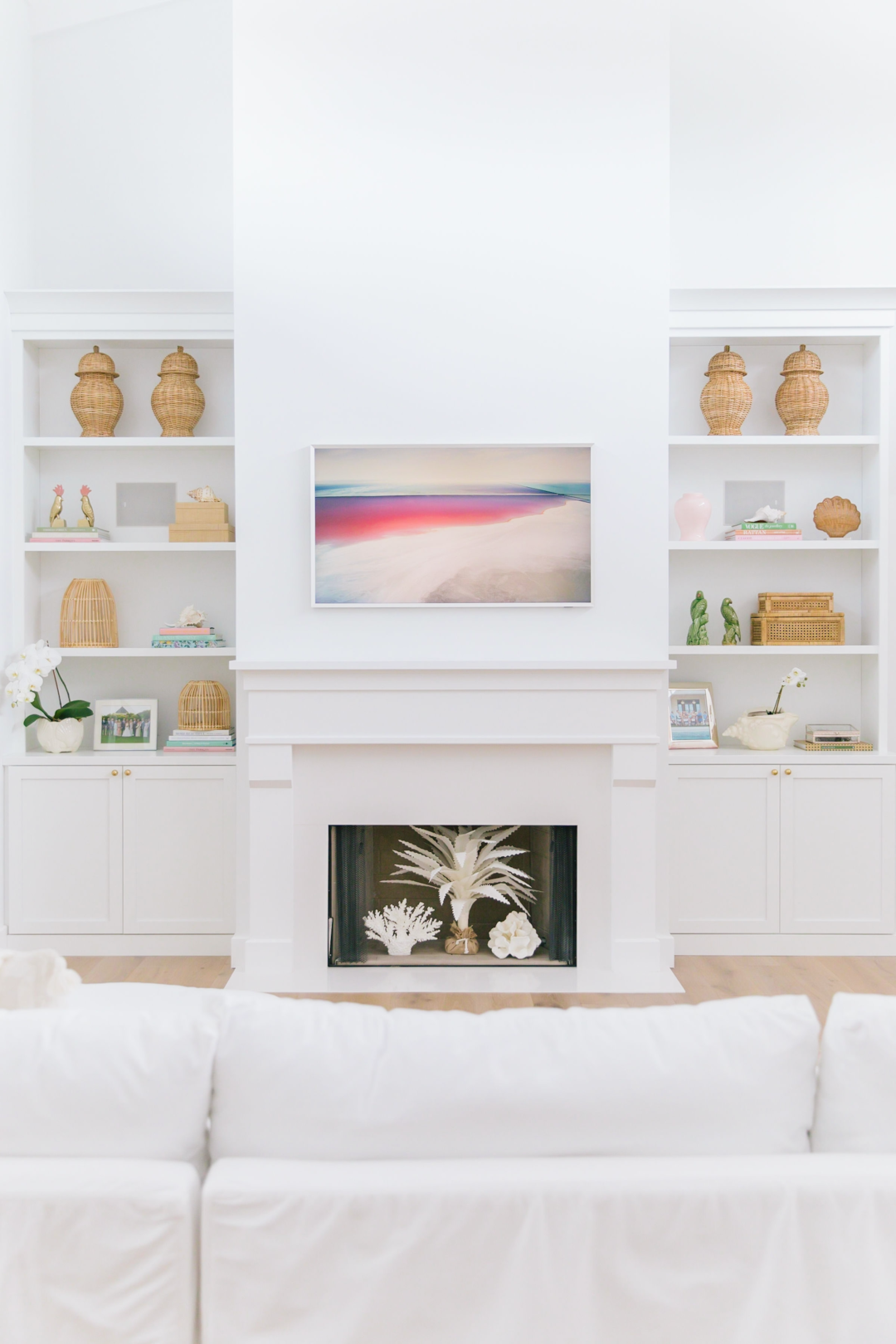 This is where I will probably get sappy. Not many people get the opportunity to work alongside their dad to create something together at this age. My dad and I, along with my husband and sister, went over every detail from the initial floor plans with the architect to the final details of wallpaper and hardware. I walked in one day to my dad building our fireplace by hand. These memories will stick with me forever. My kids have seen their Gpa almost everyday watching the process of adding on to this existing home from the dirt and trellises to drywall and trim details.
BEFORE
AFTER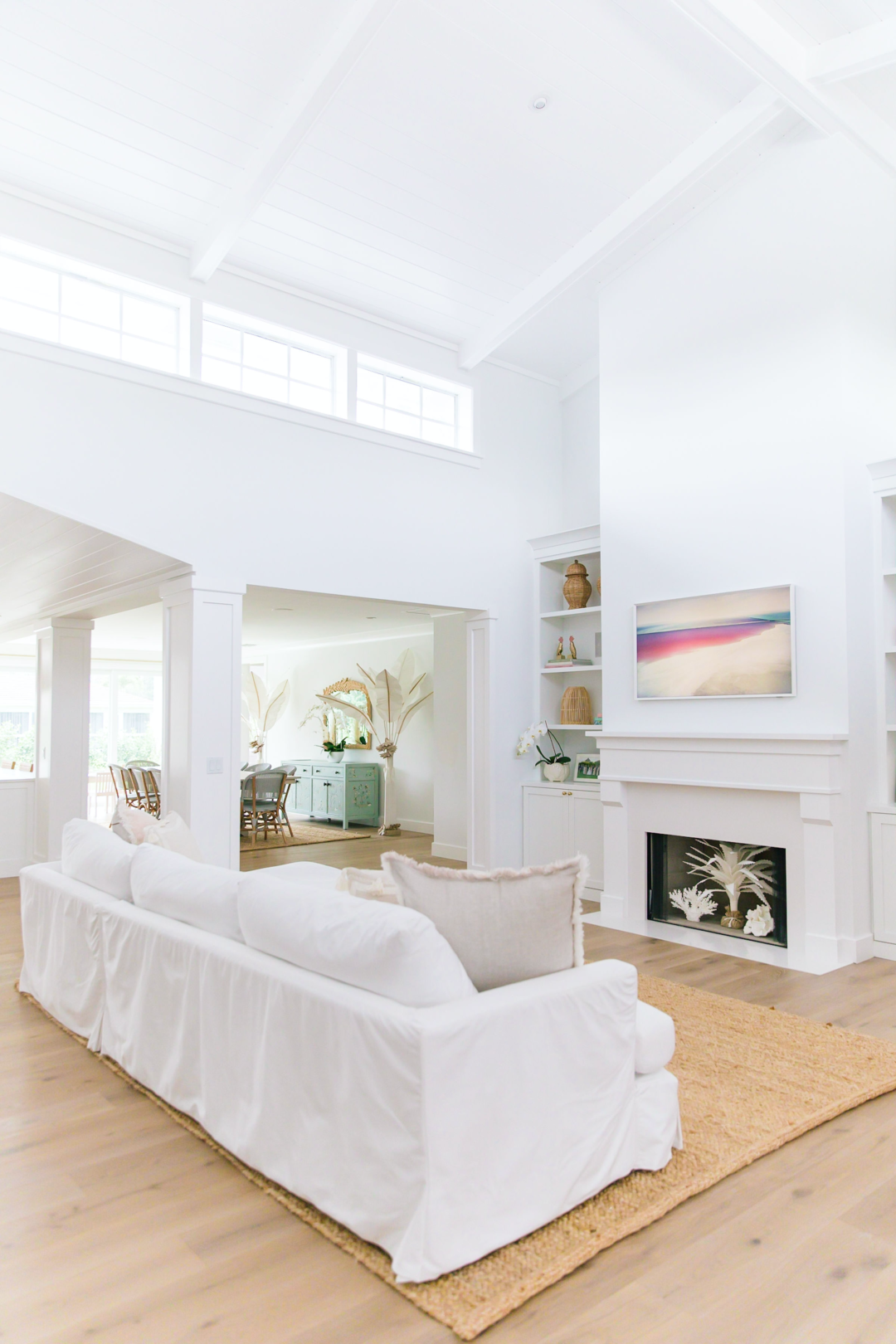 In the living room we added a fireplace because I've always dreamed of a fireplace to hang stockings even though we live in South Florida and rarely get to turn one on. I call it my "Florida fireplace" and added a canvas palm from Matilda's Lifestyle and will be filling it with even more shells. We got the Samsung Art TV above the fireplace and am so glad we did!
We also did built-ins and I have styled it with rattan ginger jars, coffee table books, cane boxes, birds, cache pots and more. Cailini Coastal has so many great finds like these grasscloth boxes, shells and many of my favorite coffee table books.
BEFORE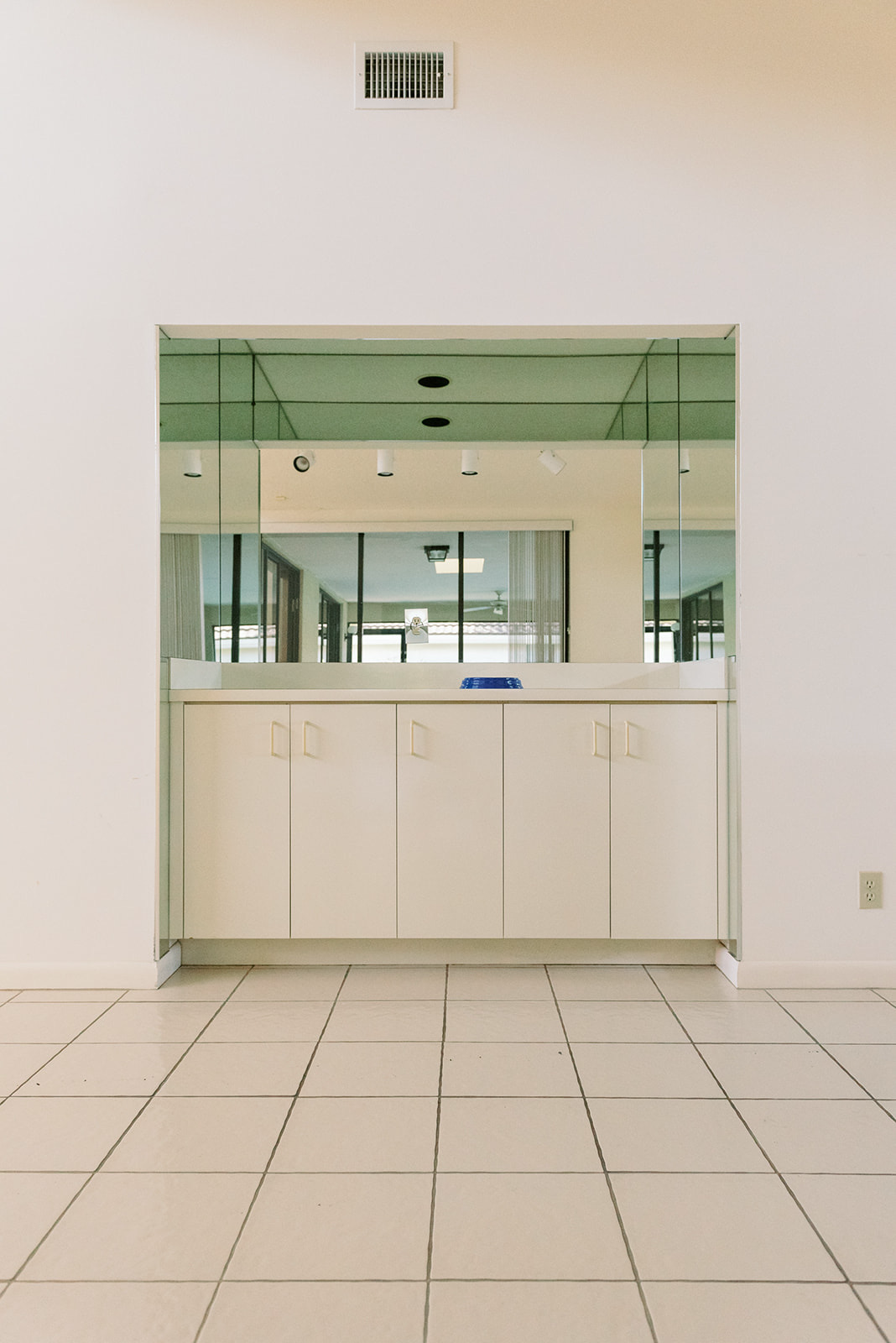 AFTER
We updated this odd inset in the living room and added a sink and wine fridge, so we would have a wet bar to house all of our entertaining pieces. Here we have some of our go-to glassware and cocktail components. We decided to add a pop of green and carried this green through the house.
This was a major project and I am thankful for the renovations Danielle and I have done with The Pineapple Pad and The Sisters Suite by Serena & Lily and Palm Beach Lately at The Colony that got our feet wet. I had no idea what to expect when we embarked on this adventure and I must say I loved every minute of it. Even with the permitting and material delays, I had so much fun working with my dad to create all the unique details thought out the house. We will continue to share more of the before and afters around the house.
I am happy to answer any construction questions or sources from the house!
Credits:
Construction: Gregory James Inc.
Before photos: Shea Christine
After photos: LCB Style
Shells, Grasscloth boxes and assorted coffee table books: c/o Cailini Coastal
Balboa Counter Stools and Taper Pendants: c/o Serena & Lily
Canvas Palm: c/o Matilda's Lifestyle