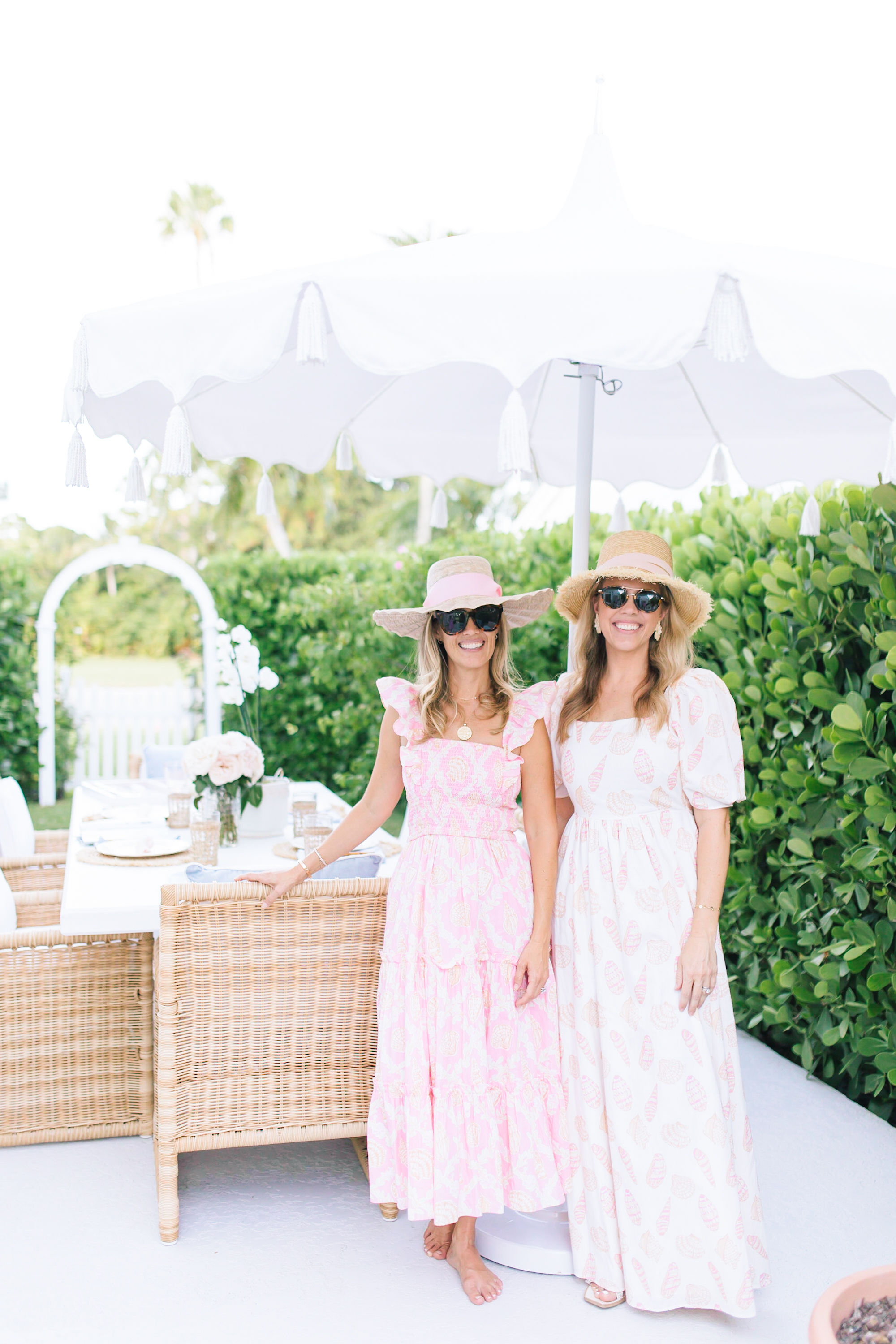 It has been more than a year since we designed our patio with Serena & Lily outdoor furniture and pillows, and we couldn't love it more. This is one of those home projects that could very easily be overlooked with other rooms in the home taking higher priority. However, I'm here to say I'm very, very glad that we jumped into this space early on in our list of home to-do's because it is definitely an unexpected favorite spot for the whole family!
One of the biggest perks of using this space is quite simply being outside. The gentle breeze, the warm sunshine, the birds chirping, the changes in sunlight from sunrise to sunset… these are all things that can only be enjoyed by stepping outside of our home. And Serena & Lily's outdoor furniture does a fantastic job of drawing us outside. Their serene, peaceful, coastal designs are welcoming, relaxing and comfortable, while still being so very stylish.
Their Terrace Dining Table with Pacifica Dining Chairs in Light Dune with white cushions have been a dream set up for family dinners. The table is extra large and the chairs are extra comfortable, which helps to keep our whole family lingering around the table. This set sits in direct sunlight and has held up beautifully through various weather conditions. My husband cleans the cushions periodically, and they end up as white as ever afterward.
Our tabletop favorites for outdoor dining include their new bamboo cutlery, round raffia placemats, light blue linen napkins, and seagrass glasses.
Next to the outdoor dining room is a living area with the matching Pacifica Sofa and Lounge Chair in Light Dune and the Anacapa Coffee Table. One of my favorite things about these two separate but cohesive areas is how well they flow from one space to the next, with each set up being equally loved and used. When our extended family comes over, we all cozy up onto the sofa and pull up extra chairs around the coffee table. The white cushions on the sofa and chair have held up exceptionally well, too.
This summer, we started using the Alicante Tassel Umbrella in white to give a large span of shade wherever we need it. And on the coffee table, I enjoy styling their scallop tray with flowers, collectables, serving pieces, little bites to nibble on, and more. Serena & Lily also has a beautiful collection of outdoor pillows that make for the perfect final touch!
Copy:
Photography: LCB Style
Outdoor furniture: c/o Serena & Lily
Dresses: Sail to Sable x Palm Beach Lately Collection
Roses: c/o Grace Rose Farm
Monogram plates: c/o Sasha Nicholas