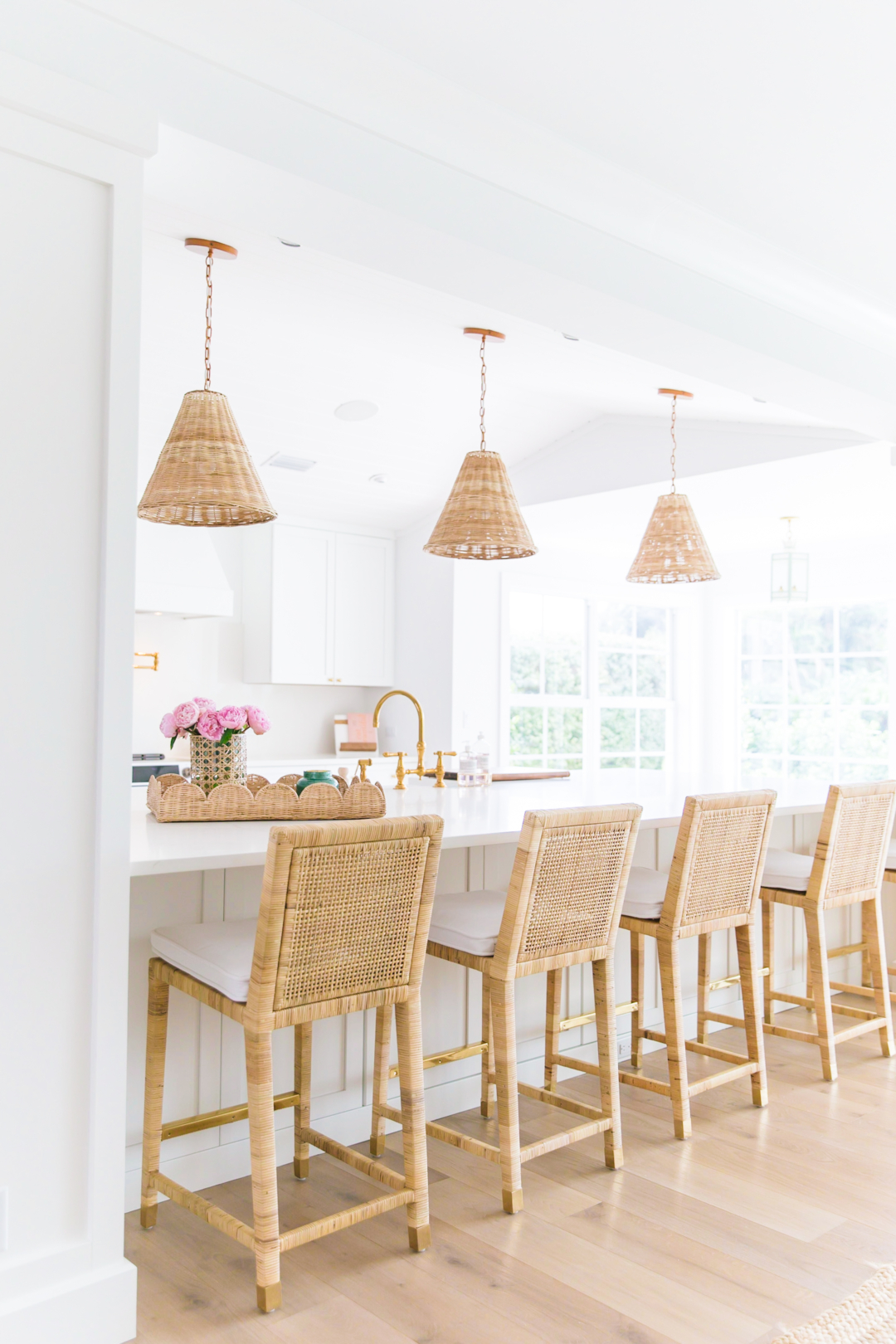 I am so excited to finally be sharing the before and after of our kitchen renovation in our new home!  I knew right away that I wanted to use Serena & Lily's Balboa natural counter stools. They are the perfect mix of rattan with accents of gold. The white performance fabric cushions are removable, so I often take them off when the kids are eating to minimize cleanup. The fabric is very durable and I have already had to wipe off a spill here or there and they are back to clean white.
BEFORE
AFTER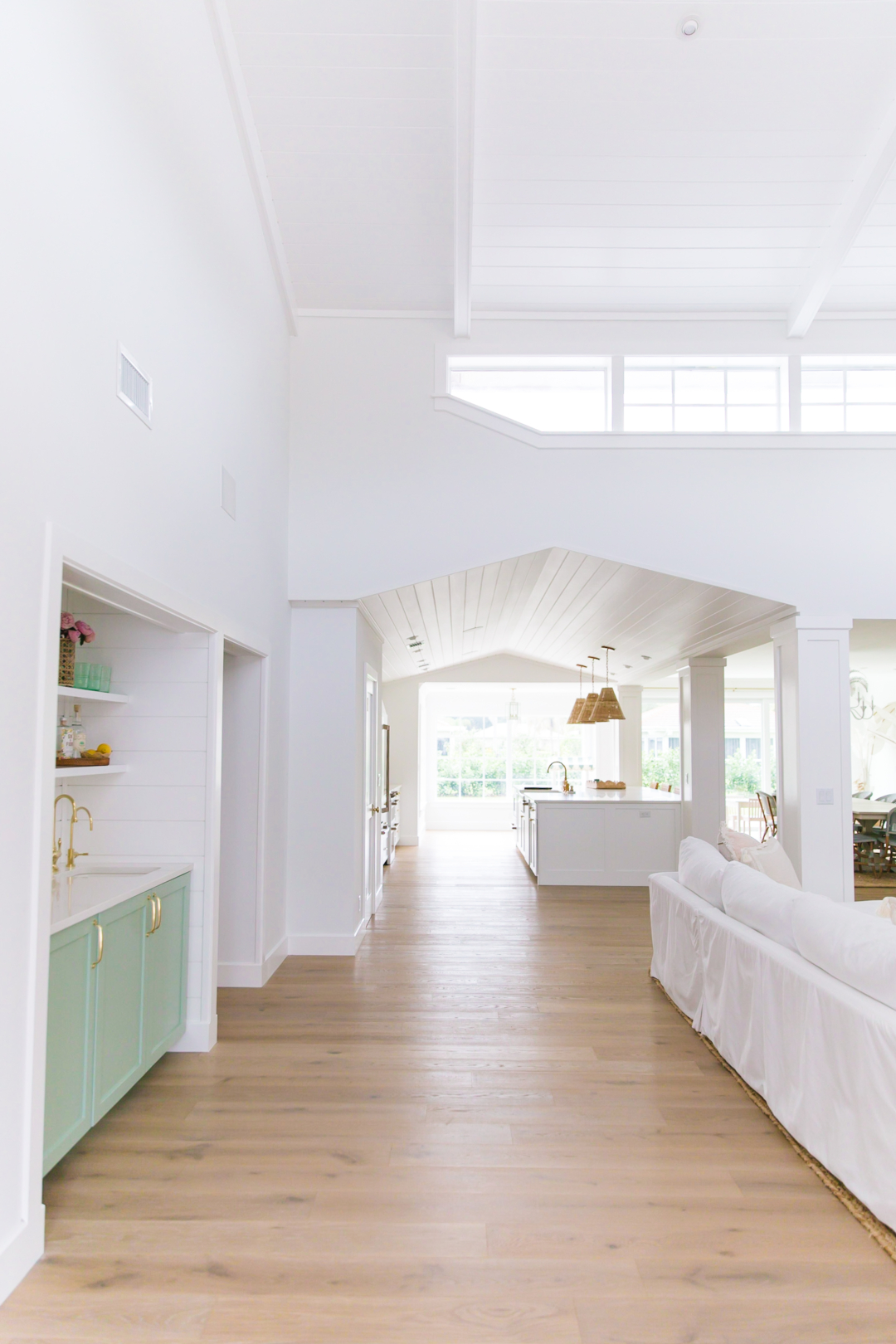 We knocked down the wall that originally divided the kitchen and dining room. We also turned the patio into the dining space added on to the house for a more open concept floorplan.  We love how you can be cooking in the kitchen and talking to the people at the counter or sitting at the dining room table.
BEFORE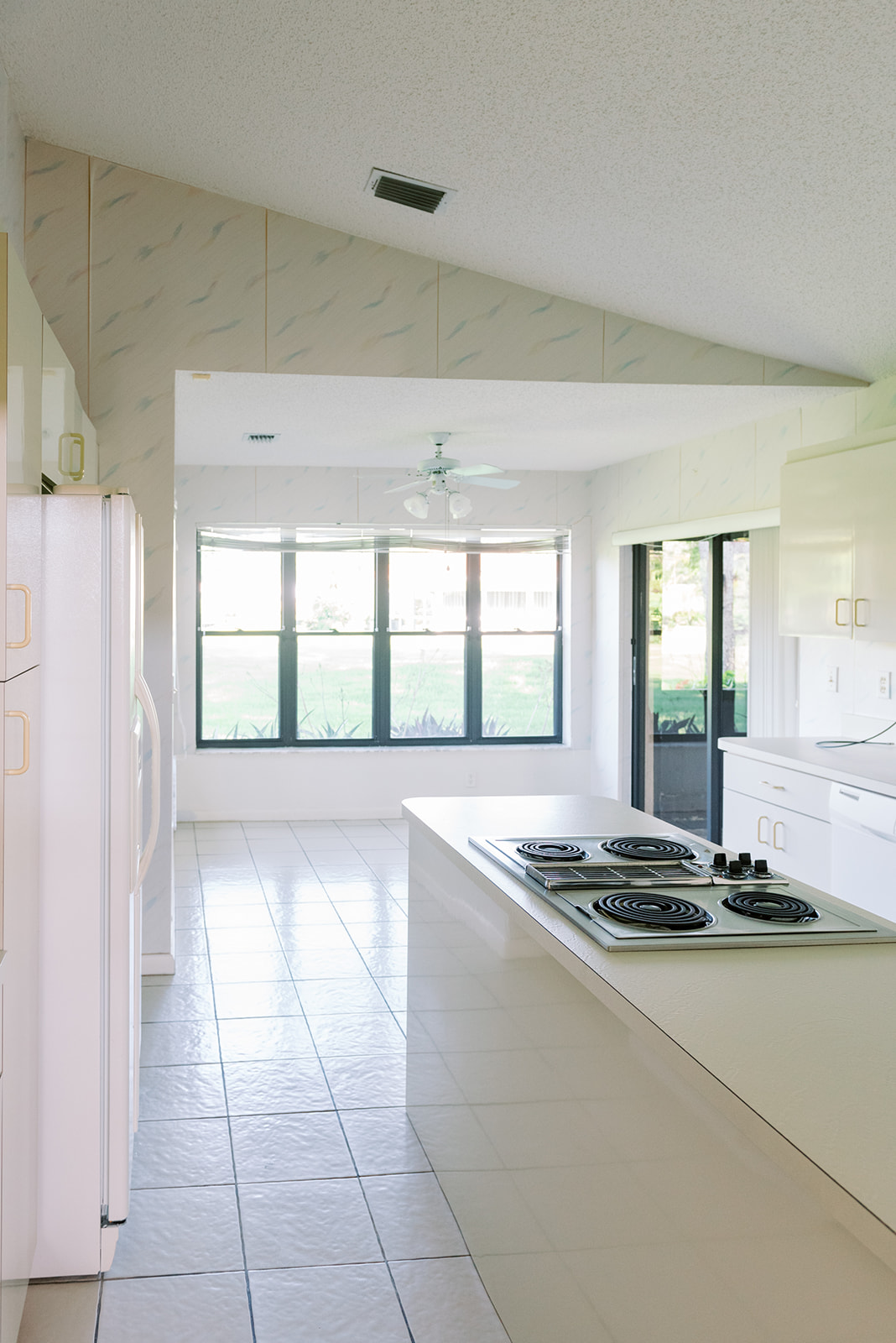 AFTER
When I saw Serena & Lily come out with the new wicker taper pendants, I knew that would complement the chairs perfectly. The Santa Barbara Taper Pendant comes in two sizes and the brass detail is a great touch.
BEFORE
AFTER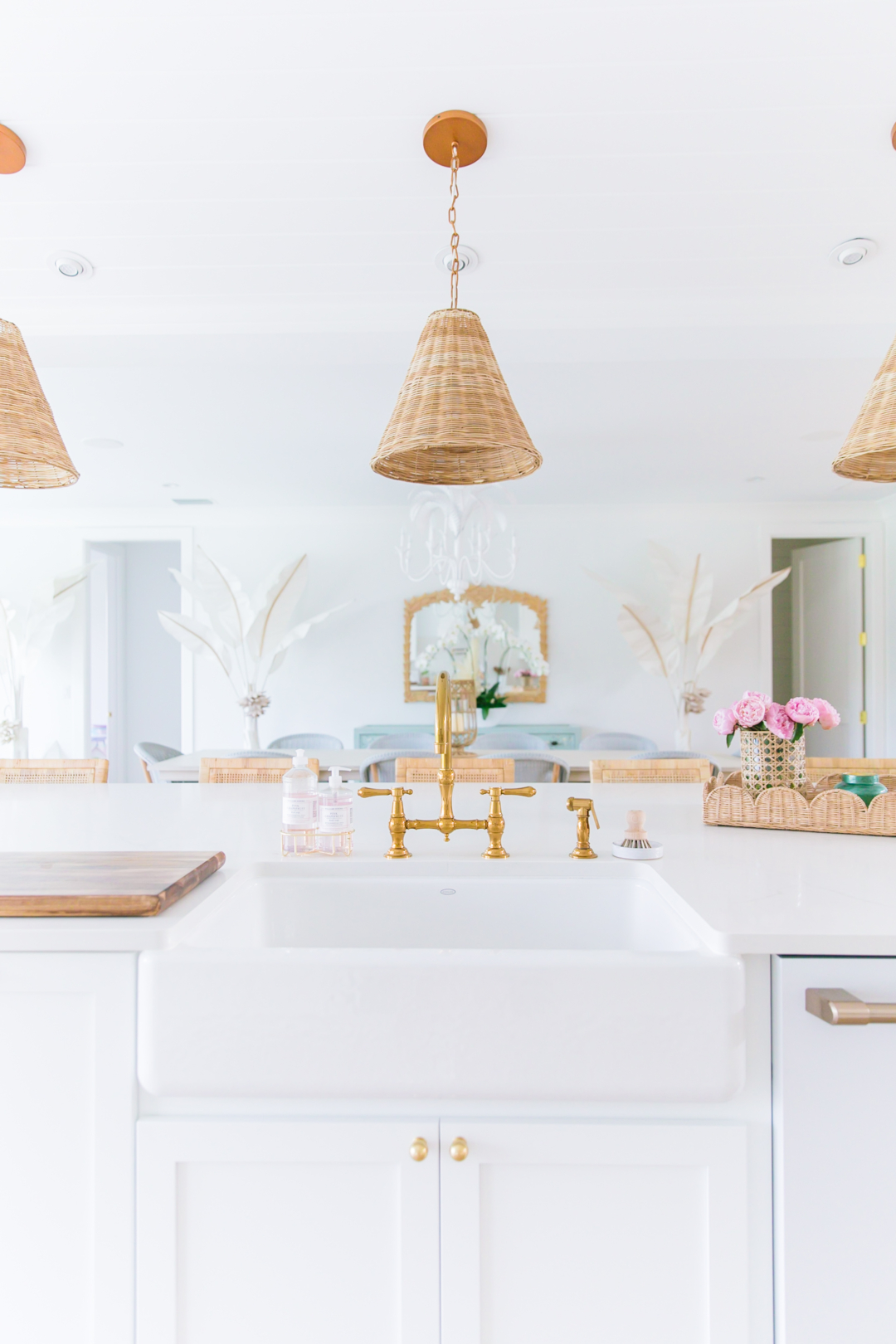 BEFORE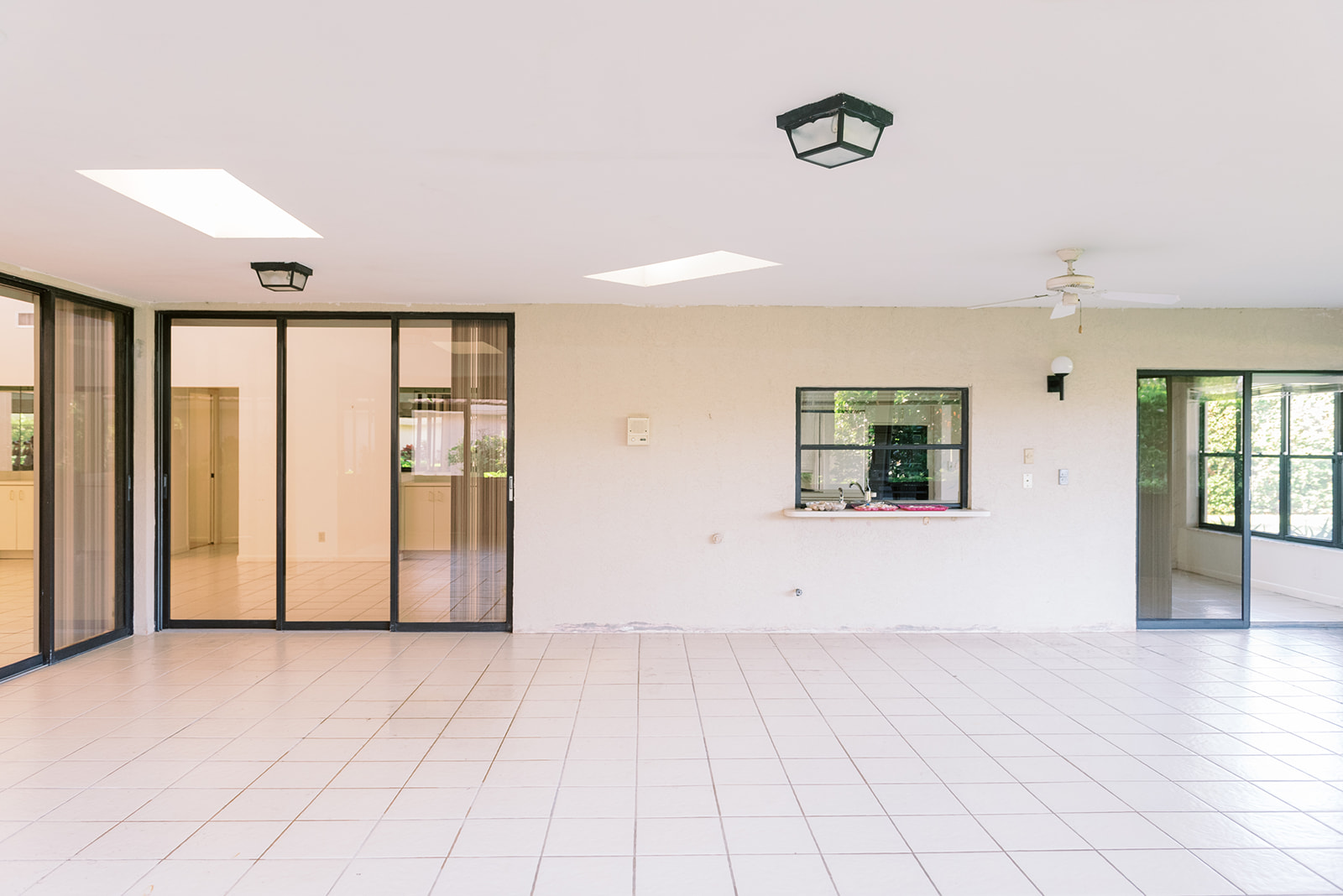 AFTER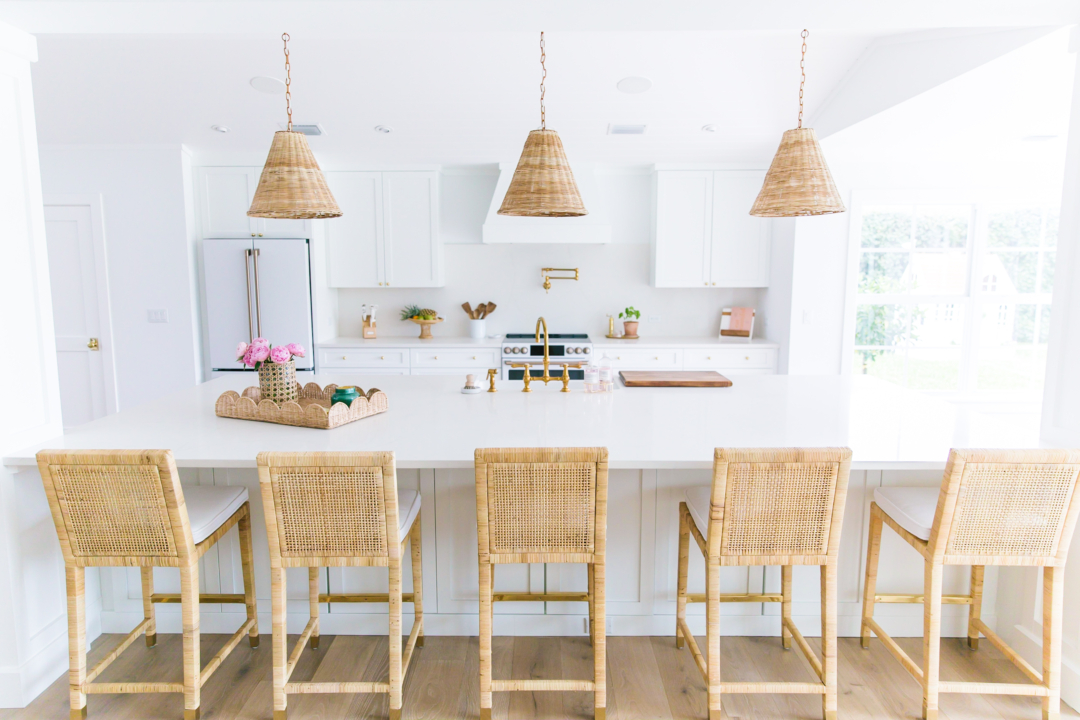 We went with the white and brass cafe appliances for the dishwasher, oven and refrigerator. And thanks to our photographer Shea who did a lot of research on brass faucets, we decided on the Newport Brass Chesterfield bridge faucet and matching pot filler.
The Jute Border Rug from Serena & Lily is a great size runner for the kitchen and the fabric is durable for all of the foot traffic in this space. The Jute Border rug also comes in different sizes that would also work well in a living room or front entry.
This scallop tray from Serena & Lily is a beautiful combination of rattan and scallops. It's great for the counter, bar area or can be used as a serving tray.
A few other details around the kitchen include a brass pepper mill, salt canister, measuring spoons and cookbook stand from Brooke & Lou.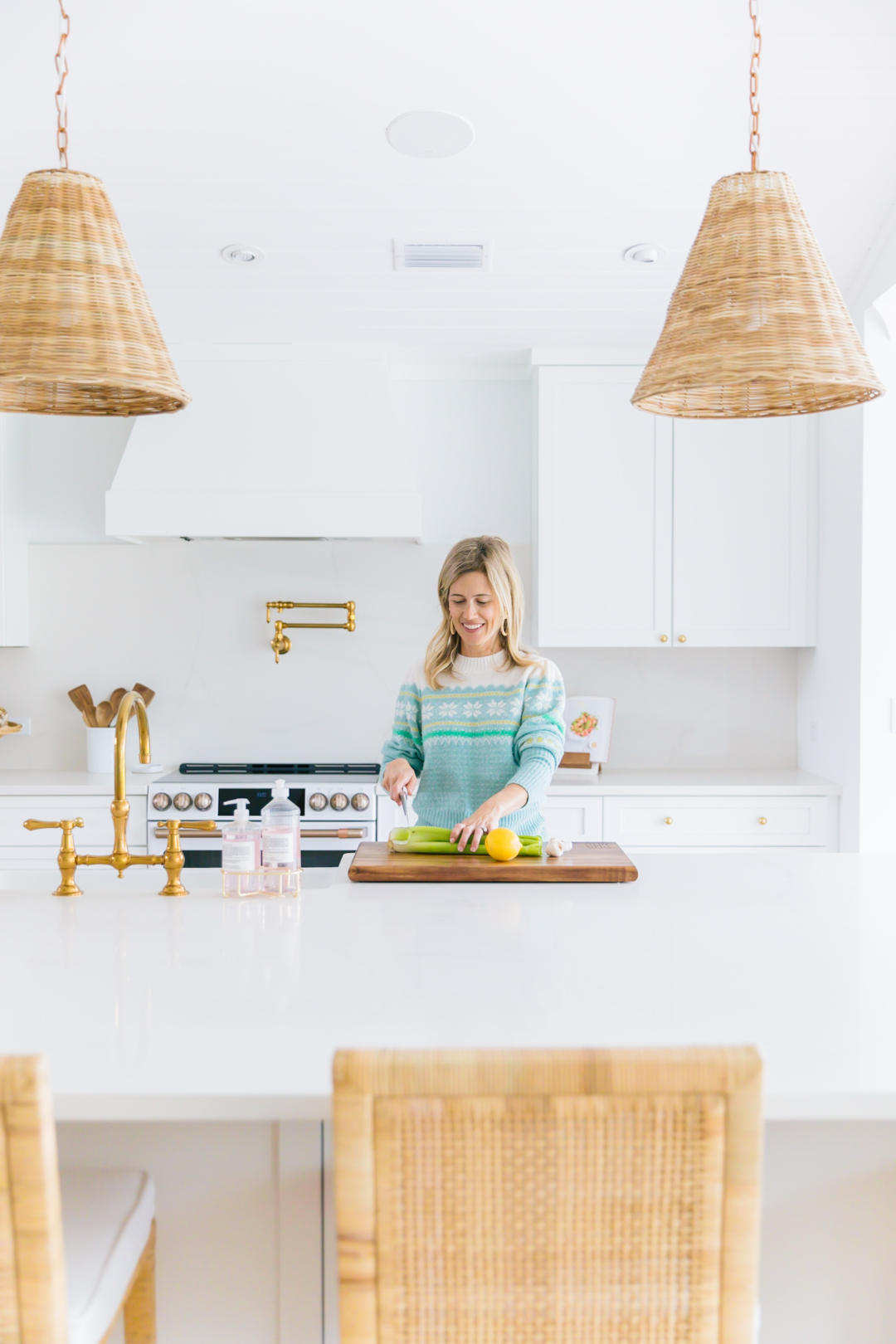 I'm so happy with how the kitchen turned out! I have been trying new recipes and enjoying cooking more and more. The kitchen is often the heart of the home and we are looking forward to building many more memories here.
Credits:
Photography: Before: Shea Christine After: LCB Style
Counter Stools: c/o Serena & Lily
Wicker Pendants: c/o Serena & Lily
Natural Jute Rug: c/o Serena & Lily
Scallop wicker tray: c/o Serena & Lily 
Brass pepper mill, salt canister, measuring spoons and cookbook stand: c/o Brooke & Lou
Cutting Board: c/o On The Table