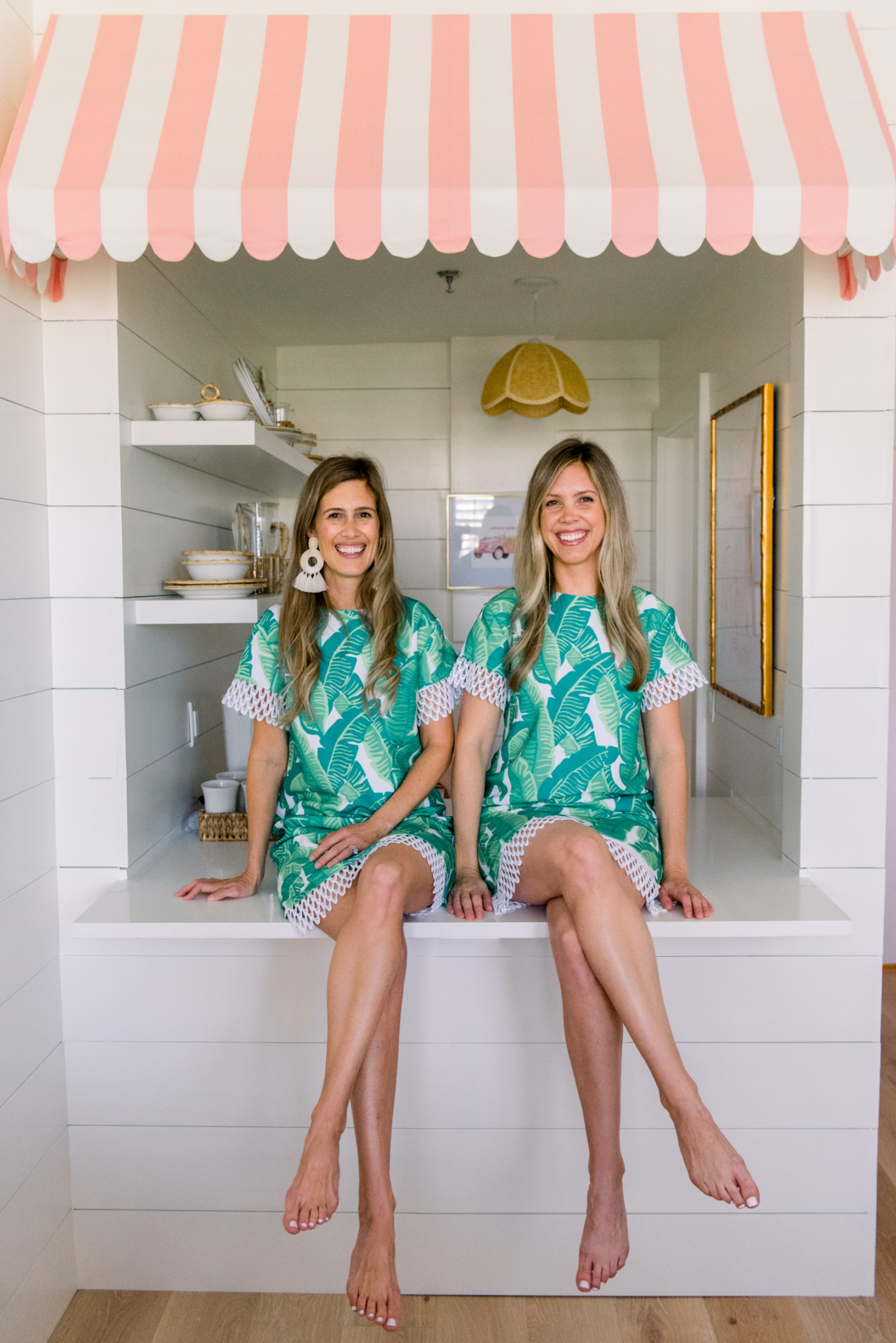 When we were creating our new Pineapple Pad vacation rental, we knew we wanted it to blend our love for fashion, home and travel. We have been sharing our favorite finds on the blog for years, but it's been so much fun to create an actual space where these three worlds come together. We recently shared all of the Pineapple Pad's home decor pieces, and today we are so excited to say that guests of the Pineapple Pad will be able to wear some of our favorite fashion pieces like Sail to Sable's beautiful new beautiful banana leaf shift dress!
We have been working with Sail to Sable since we began Palm Beach Lately almost seven years ago, so it was naturally the first fashion line we wanted to include in the Pineapple Pad for guests to wear. When we were going through their latest collection, we spotted this banana leaf shift dress that is perfect for a sunny getaway. We love the custom green leaf print with white lattice trim in their super comfortable poly crepe fabric!
When guests arrive at the Pineapple Pad and peek in the closet, they will find a collection of Sail to Sable's banana leaf shift dress available in each size. They can slip one on, grab one of the straw "Palm Beach" or "Pineapple Pad" totes hanging on the nearby rattan rack and head out the door to bounce around Palm Beach in style. From restaurants to beaches to shops and more, our guests will find many fun things to do in our "Guide to Palm Beach!"
The banana leaf shift dresses are now available to borrow during each guest's stay and will be dry cleaned in between guests so they are fresh and clean. We can't wait to see how you like this feature and look forward to rotating more accessories into the Pineapple Pad's closet, so be sure to stay tuned! xo
Credits:
Photography: Shea Christine
Dresses: c/o Sail to Sable
Palm Beach tote: CJ Laing
Pineapple Pad tote: Hathaway Hutton
Palm playing cards: Karla Pruitt
*Thank you to Sail to Sable for partnering with us on this post!