Rosemary Beach is near and dear to our hearts because I (Beth) got married there almost 10 years ago. You can see more from our wedding <here>. We thought it would be fun to take our kids back again this year for Spring Break.
Where We Stayed: 
We booked the Vintage Cottage through Rosemary Beach and had also stayed there five years ago. You can read more from that trip <here>. This house is conveniently located to the beach, shops and restaurants.
Where to Eat: 
– Charlie's Cafe – We love getting donuts on vacation and Charlie's Cafe is a cute spot to stop. They also offer smoothies, bagels and more.
– Pescado – One of the nights we got babysitters from Hello Clementines and went to the rooftop restaurant, Pescado. Cocktails and dinner are adults only but all ages welcome for brunch Wednesday-Sunday until 1:30pm.
– Edward's – We had our rehearsal dinner at Edward's so we always love making a stop. They don't take reservations, so we typically go right when they open to be sure to get a table.
– Gallion's – Gallion's restaurant was new since the last time we were in Rosemary Beach. We stopped in for lunch and it was delicious! Just a side note: After 5 p.m. it is also adult only.
– Cowgirl Kitchen – This is a great casual and kid-friendly spot for breakfast lunch or dinner as well as takeout. Cowgirl Kitchen offers a range of Tex-men style burritos, tacos, salads and pizzas.
A list of more restaurants in Rosemary Beach is <here>.
What to do:
– Beach Bonfire – The first night, we did a bonfire at the beach. This is one of my favorite things to do while we are there. If you are staying on property, they will arrange for you based on availability.
– Bike Riding – The house also came with a few bikes, and but we rented a couple of trailers, and bike helmets for the kids from Bamboo Bicycle Company. They can drop the rentals to your home or you can pick up at their shop in town. We love to ride down 30A to Alys Beach and stop at Fonville Press or Raw & Juicy and the playground.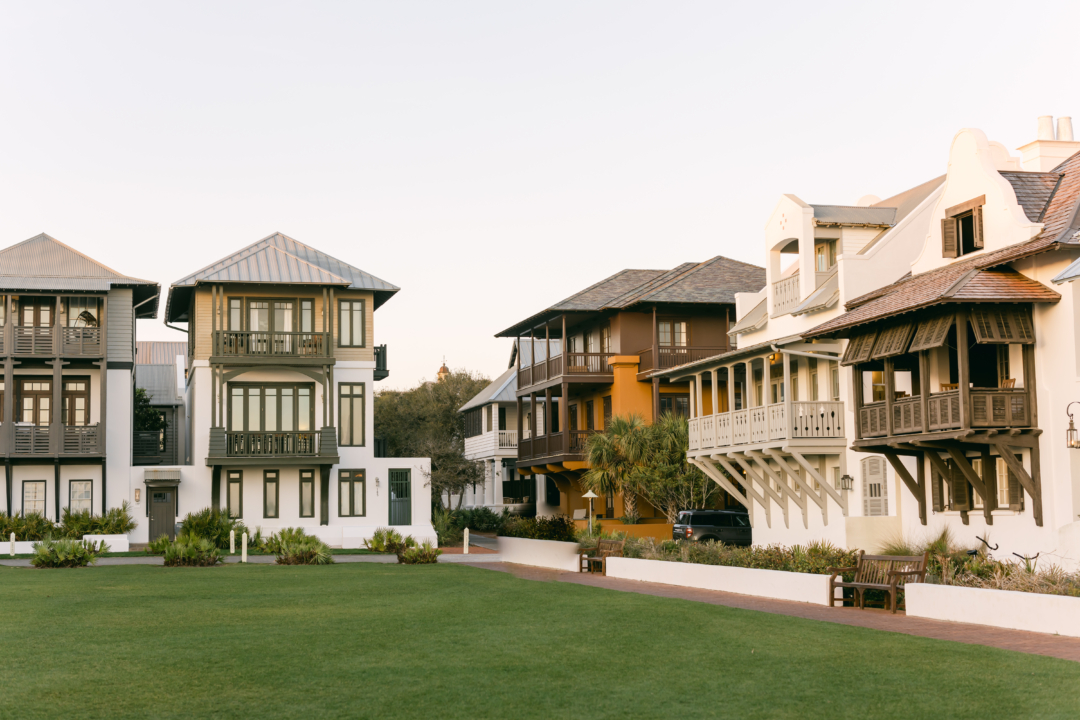 – Games on the lawn – One of the best part's of Rosemary Beach is feeling like a kid again. They have multiple lawn areas that are perfect for a game of soccer or tag football or cartwheels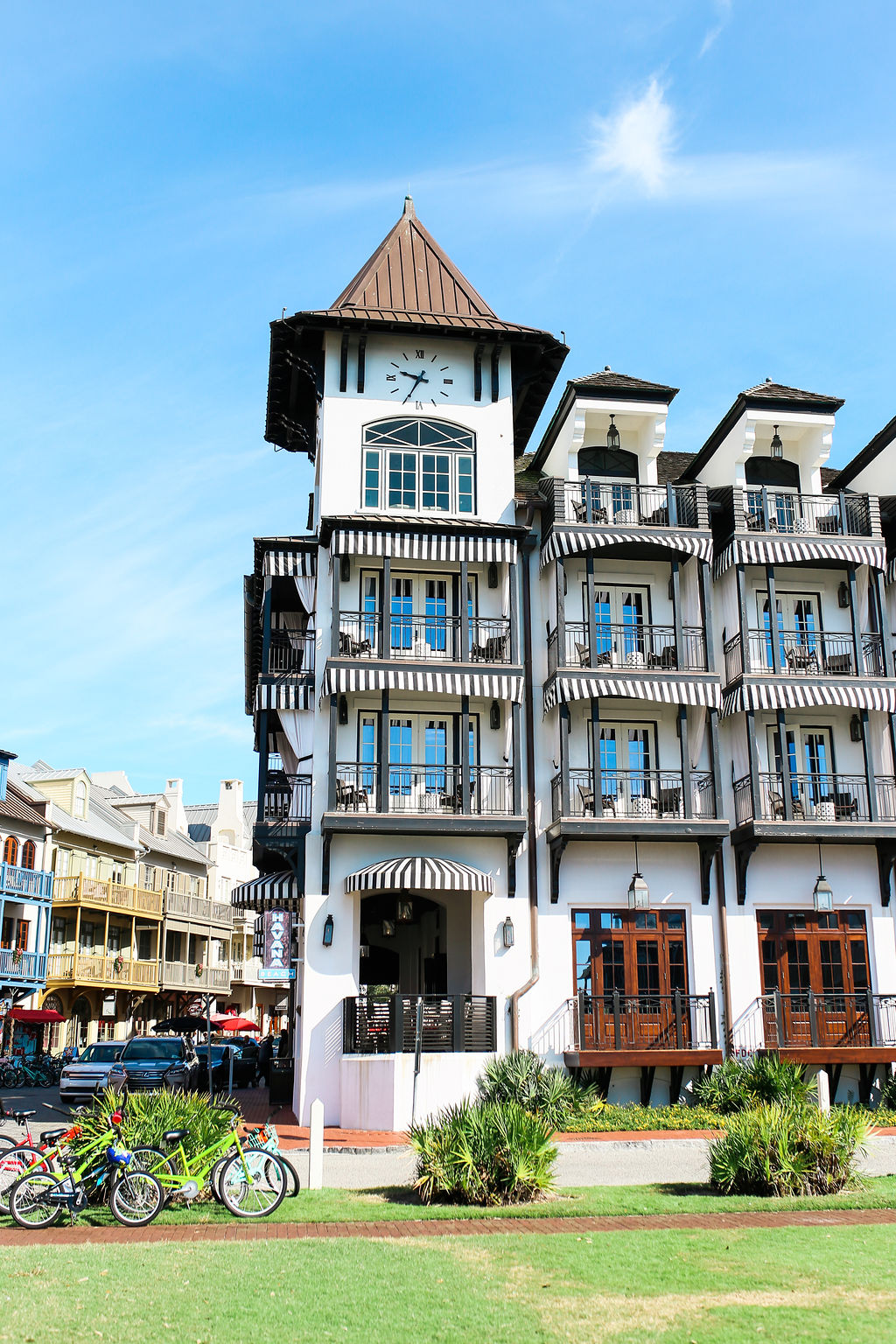 – The Spa at The Pearl – I have had a relaxing massage at The Spa at The Pearl. They also offer facials and other signature body treatments.
– Shopping – There are so many cute boutiques and shops like Bombora Surf Shop, Disco,  Ex Voto and more on Main Street. We also love taking the kids to Gigi's and Hidden Lantern Bookstore.
– Tennis – We booked court time and played some couples' tennis and had a great time!
Photography: Brenna Kneiss