Danielle and I spent a lot of time in the Keys as kids and Danielle and Jason got married there, too. We have really fallen in love with the Islamorada area of the Keys. We've been asked for recommendations of where to eat and what to do while in Islamorada so here is a round up of our favorites!
Where to stay:
The Islands of Islamorada is a stunning property in the heart of Islamorada that features 22 brand new waterfront villas. Each of the three-story villas are more than 3,000 sq ft and offer four bedrooms (three king bedrooms and one bedroom with 2 twin beds or 2 twin bunks), 4.5 bathrooms, a full kitchen, dining room, living room, and outdoor spaces. They also have 8 one-bedroom suites on property as well. The Islands of Islamorada has two pools, tiki bar with bar service, kayaks, Pickle Ball, playground, fire pit and more. We have gone to The Islands of Islamorada a few times over the last couple of  years <seen here and here> and have celebrated Beth's 40th Birthday <seen here> too!
The Sapodilla House is the perfect example of an incredible vacation home that has done a wonderful job with design and hospitality! When we arrived at the 5 bedroom, 5 bathroom property, we were greeted by an expansive waterfront home with a private gate that was a nice layer of security. This home has a dock, game room, amazing outdoor kitchen area to cook what you catch, pool and more.
Where to eat: 
Lunch:
Bayside Gourmet – While staying at The Islands, we often grab Bayside Gourmet to eat back on property. Their Gourmet Salad with baby lettuces topped with pears, bacon, pecans and crumbled bleu cheese is delicious! They also have great pizza!
Bad Boy Burrito – Located at the Village Square at Trading Post, Bad Boy Burrito has a variety of tacos, burritos and salads. You can eat in or take out at this casual spot.
Florida Keys Brewing Co. – Enjoy one of Florida Keys Brewing Co.'s beers in the beer garden, as well as, have a taco or two from the food truck.
Green Turtle Inn – We have not been, but have heard great things about Green Turtle Inn. Looking forward to trying it on one of our next trips!
Dinner:
The Beach Café at Morada Bay – We have eaten here a few times when we have wanted to have a light dinner and watch the sunset. A few favorites include the watermelon salad, Catch of the Day and Thai Key West tacos.
Pierre's – Pierre's is one of our favorites for upscale dining in Islamorada. The restaurant is in a beautiful old colonial style house and features French inspired cuisine. Reservations suggested.
Kaiyo Grill & Sushi – We absolutely love this sushi spot! We have both dined in and done takeout. They have a great assortment of specialty rolls, including the Islamorada roll, Coco loco, Best Crunchy and more. Our kids love "Olivia's Roll," which is tempura fried chicken with sushi rice rolled in soy paper.
Chef Michael's – Chef Michael's is another fine dining spot in Islamorada. Although we haven't been, we have heard amazing things about their food! We can't wait to try it next time we are in town.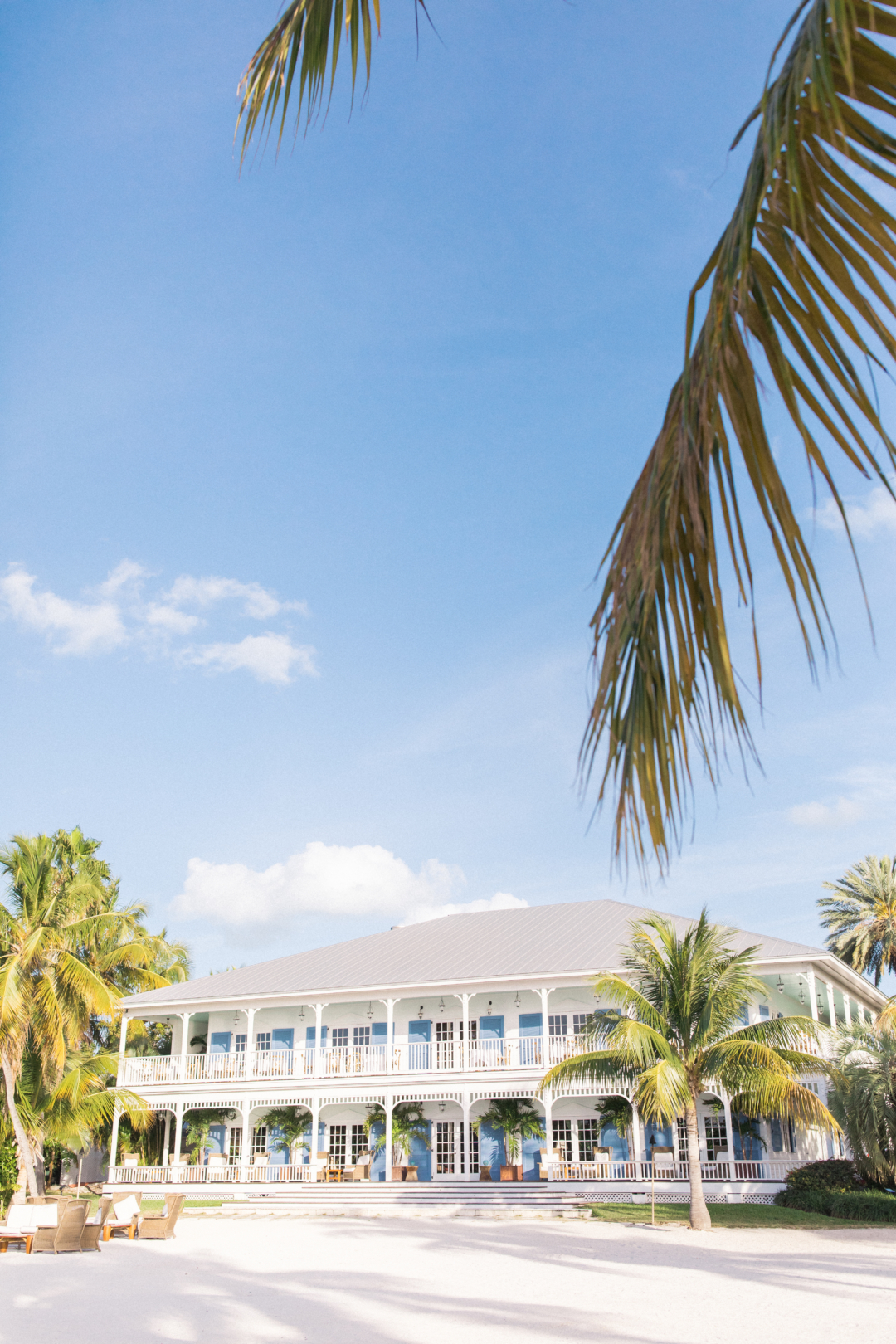 What to do:
Boatsetter – A great way to rent a boat for the day or for an extended period of time if you have a dock available.
Alligator Reef Light House – Just under 5 nautical miles off the coast of Islamorada, this is a great spot for snorkeling.
Theater of the Sea – Theater of the Sea is home to dolphins, sea lions, sea turtles, fish, sharks, stingrays, alligators, and birds and they offer shows and interaction programs.
Robbie's – Feeding the tarpon at Robbie's is one of our kids' favorite activities. You can buy fish there in buckets and walk out on the docks to feed the tarpon.
Photography: Iris Moore Photography