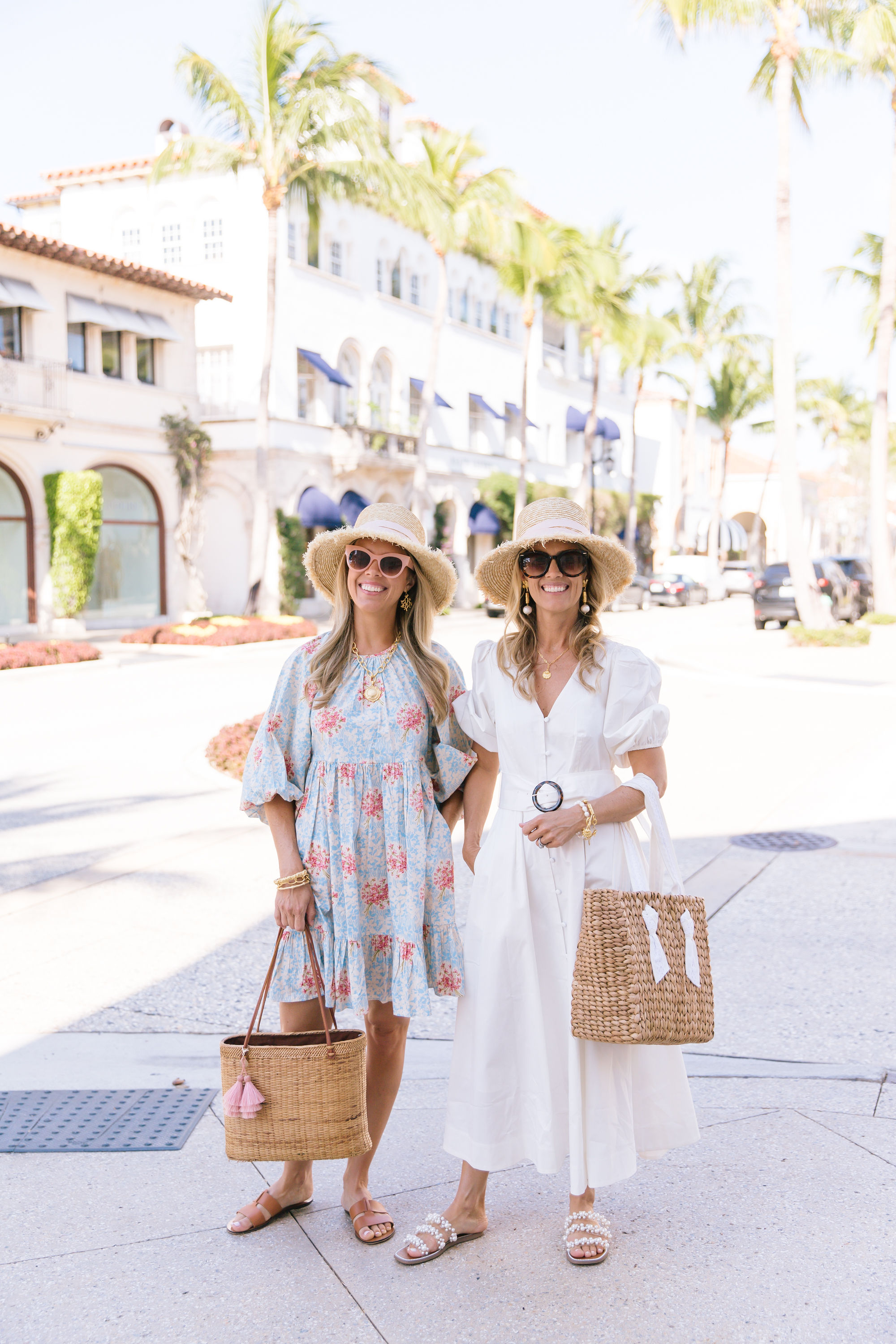 We recently had the pleasure of meeting some of the wonderful team behind the beautiful jewelry company, Susan Shaw. The girls were such a delight to work with and gathered some of our sweet Florida friends that included Sarah Tucker, her sister, Molly, and mom, Nana, as well as Blaire Rogers, and Caroline Bramlett behind the camera. Come along today as we share some of our current favorite jewels that we wore while strolling around Worth Avenue!
Susan Shaw's jewelry is artistic and playful yet timeless with everything from shells to pearls to crosses and more. Some of our favorites seen here include the Heart Toggle Necklace, Coral Branch Earrings, Bamboo Ginkgo Earrings, Bamboo Bangle, Vintage Paris Bangle, and Scallop Shell Pearl Bracelet.
Her jewelry is 24K triple gold-plated and features semi-precious stones. We just love how the pieces look on our friends! Some of our favorite styles here include the Compass Studs, Compass Toggle Necklace, Starfish Studs, Gold Star Necklace, Pearl Bracelet, and Loop Chain Bracelet. You can find her jewelry online, in fine boutiques in all 50 states and in 14 countries around the world!
Credits:
Photography: LCB Style
Jewelry: c/o Susan Shaw
Outfits (mint and red): c/o Tyler Boe
**Thank you to Susan Shaw for partnering with us on this post!