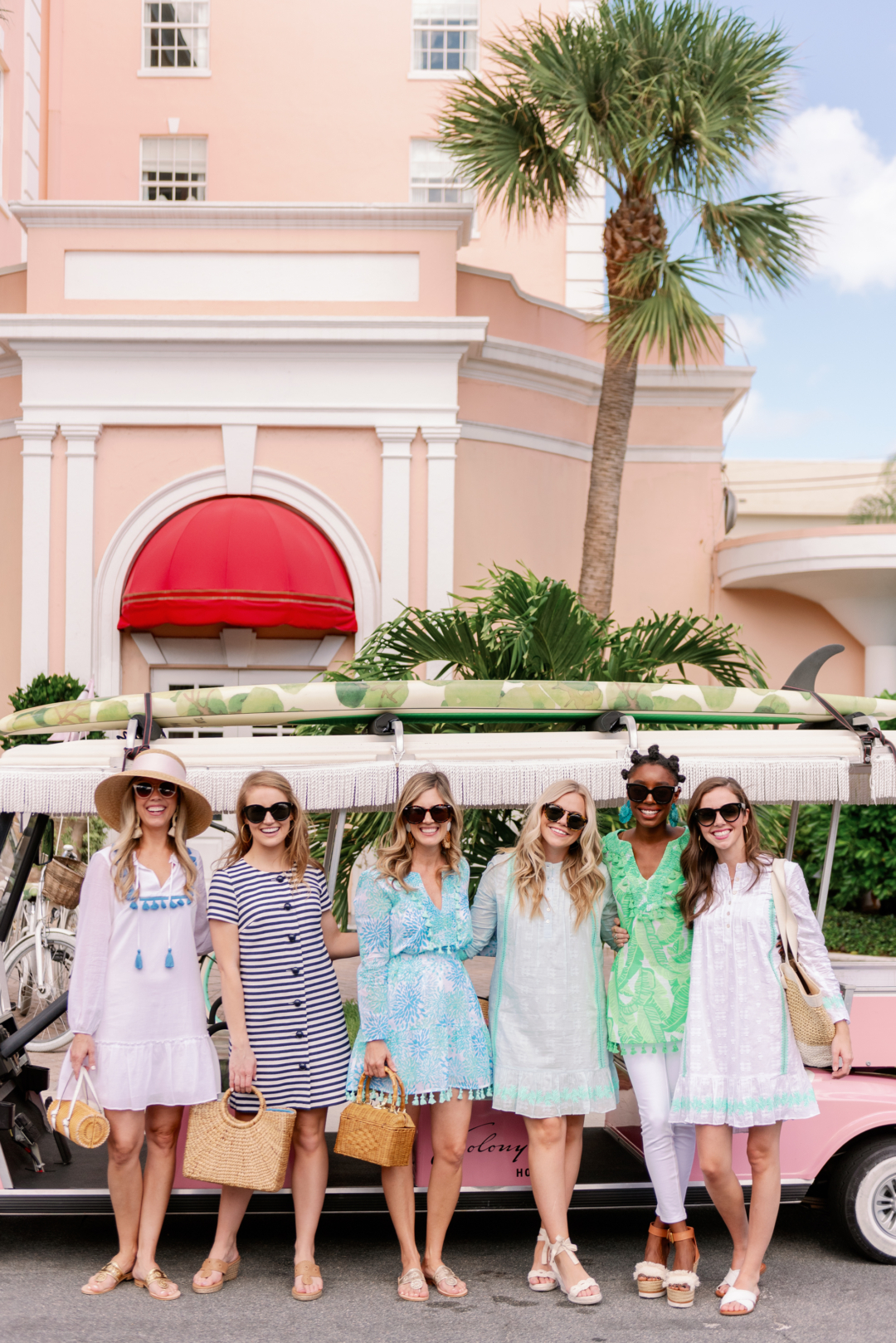 This week Kristin from Color by K, Kate from Lonestar Southern, Caroline from LCB Style and Venita Aspen joined us at The Colony Hotel in Palm Beach to celebrate Sail to Sable's Destination Palm Beach Collection, our Limited Edition Sail to Sable x Palm Beach Lately blush midi dress and some fabulous new personalized goodies by Monogram Mary!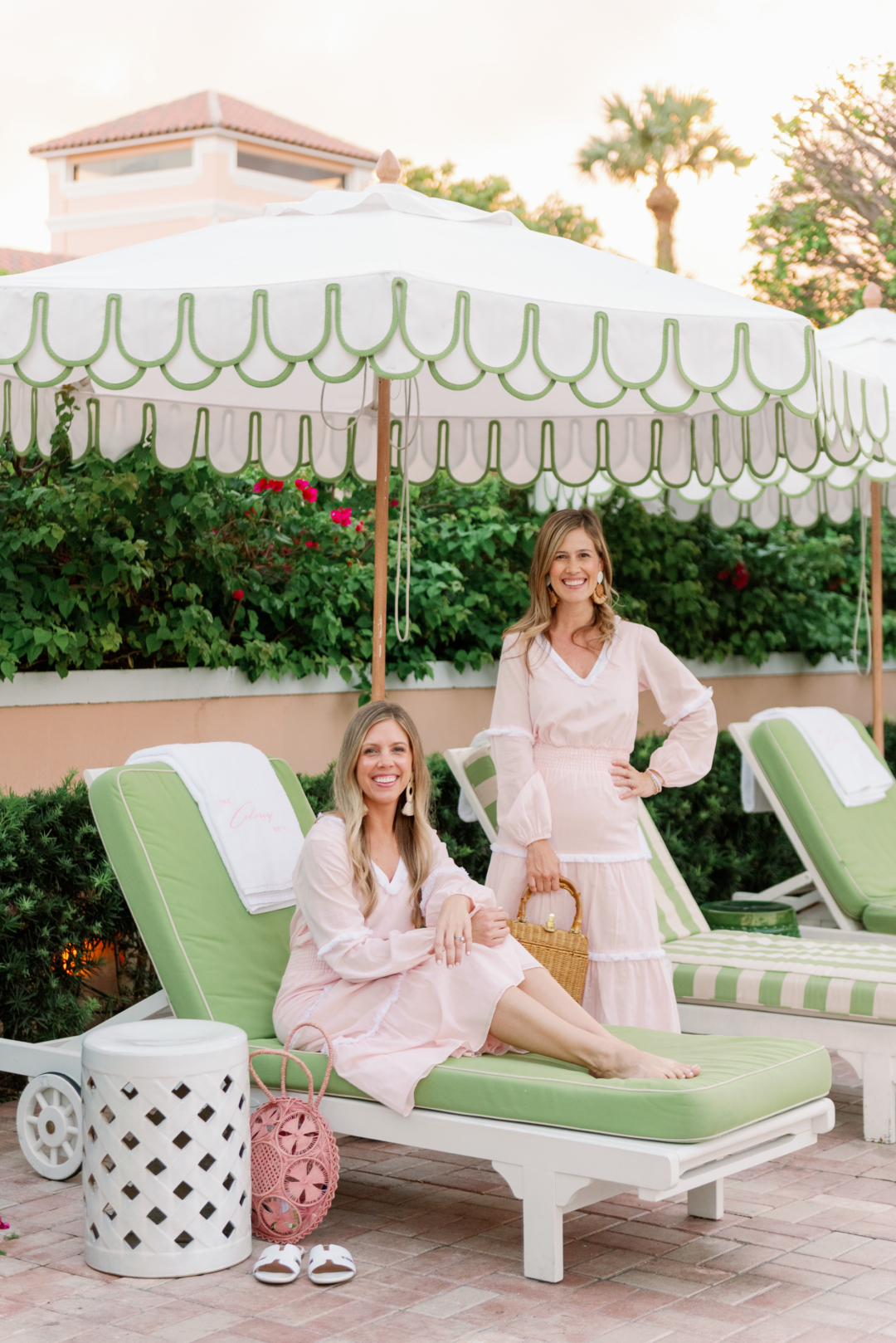 The Sail to Sable x Palm Beach Lately blush midi dress is a collaboration featuring our love for blush pink, fringe detail and flowy dresses. This dress is the perfect vacation getaway piece, so pack your bags and come visit sunny Palm Beach this winter!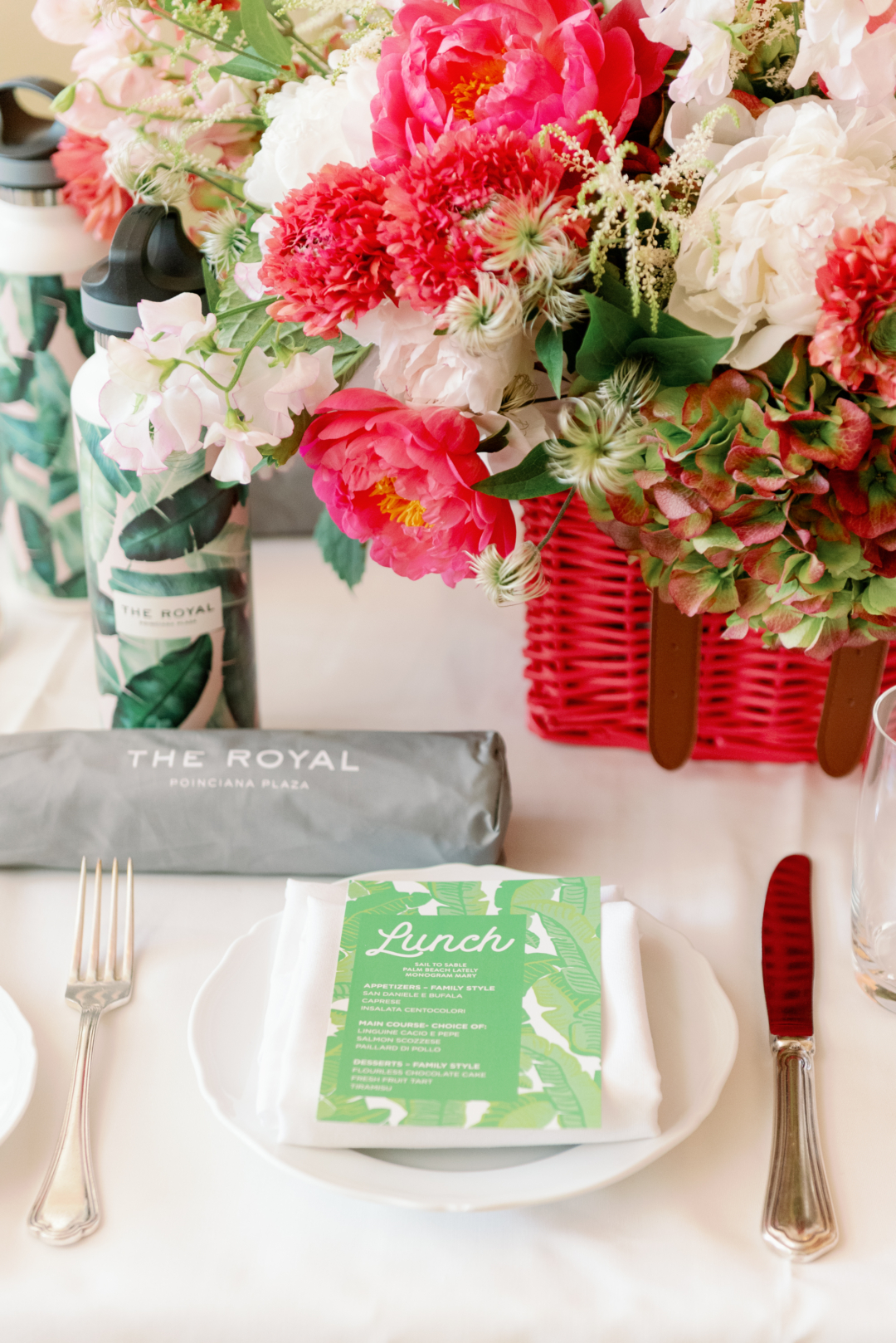 First we headed to The Royal Poinciana Plaza for a delicious lunch hosted by Sant Ambroeus. We started with an assortment of San Daniele e Bufala, Caprese and Insalata Centocolori followed by a selection from their most popular items, including the Linguine Cacio e Pepe, Salmon Scozzese and Paillard di Pollo. Renny and Reed, a new floral tenant at The Royal Poinciana, made the most beautiful flower arrangement for the table.
Lunch was filled with conversation, exchanging stories and laughter before we walked over  to Palm Beach Bicycle Trail Shop at the Slat House for a bike ride along the Lake Trail.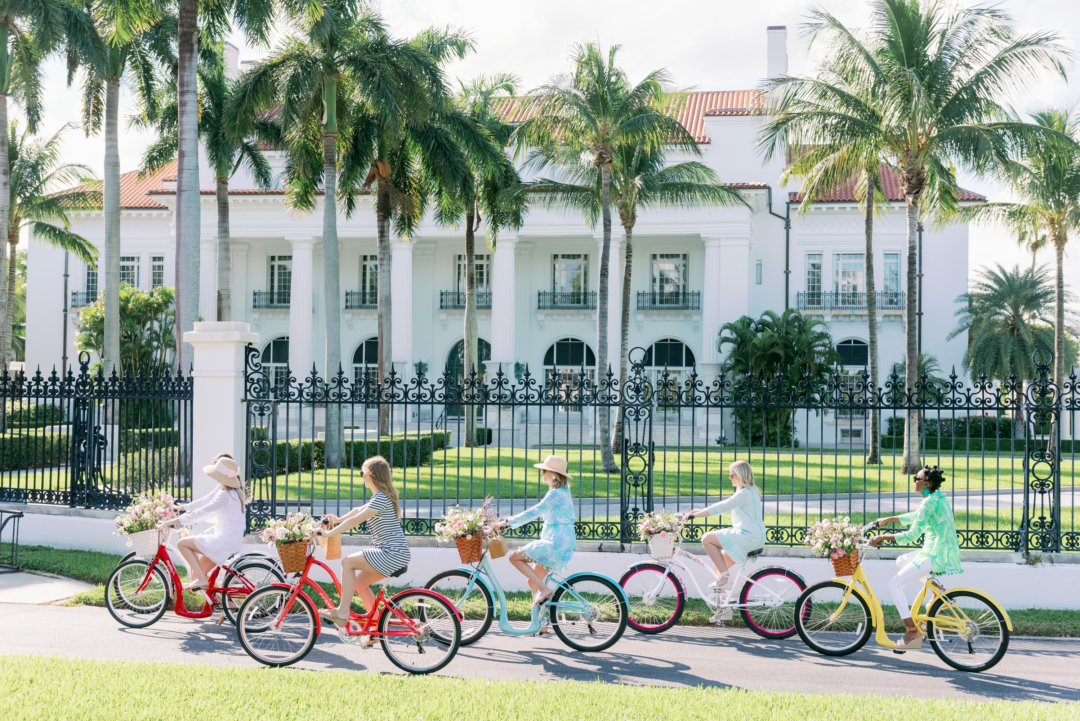 We wanted to show the girls some of the iconic parts of Palm Beach along the lake trail, such as The Henry Flagler Museum, the oldest house in Palm Beach and the beautiful intracoastal views along The Lake Trail.
Beth is wearing the Ruffle Hem Tassel Dress and Danielle is wearing the Tassel Front Flounce Dress from Sail to Sable's Destination Palm Beach Collection.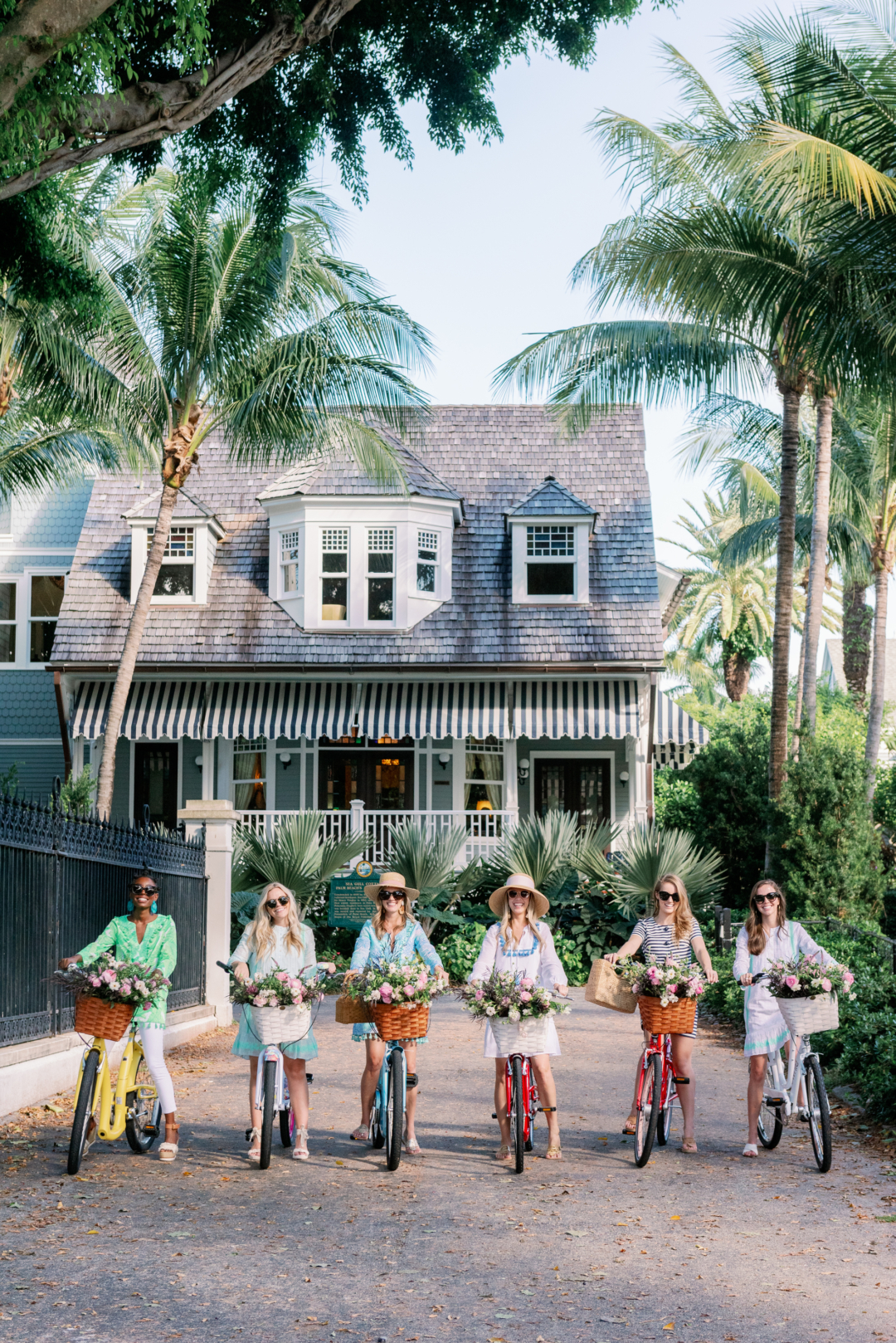 Renny and Reed also filled our bike baskets with beautiful arrangements of peonies and roses and were a picturesque addition for our bike ride along the water.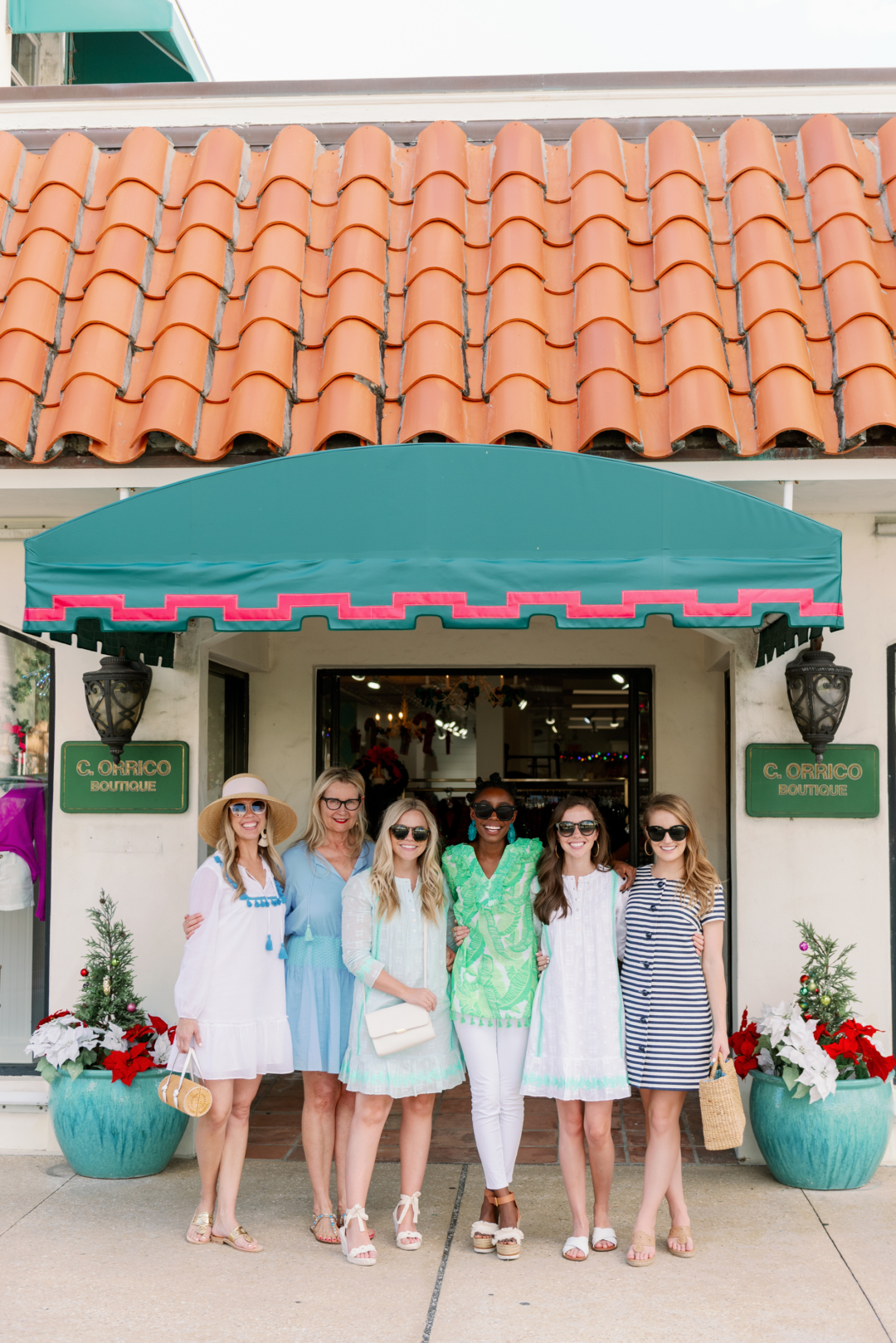 Next we popped into C. Orrico to say hi to the Orrico sisters and see Sail to Sable's Holiday Collection in their iconic store. We love these ladies and highly recommend their boutique!
After some poolside rosé at sunset at The Colony, we quickly changed and hopped on The Colony's beach buggy to head to dinner at one of our very favorite spots, Buccan. We had an assortment of small plates from their menu like their famous Tuna Crisps, Short Rib Empanadas, Wood Grilled Broccolini, Warm Brussel Sprouts Caesar, Sweet Corn Agnolotti, Florida Snapper Moqueca, and Warm Chocolate Chip Cookies at the end of the night!
The next morning we had poolside brunch at The Colony before saying our goodbyes. Their menu offers yummy Cereal Crusted French Toast, Eggs Benedict, Fresh Fruit Plate, Fresh Squeezed Florida Orange Juice and more, all by the pool so you can enjoy the sunshine!
Thank you to Sail to Sable, Monogram Mary, Jack Rogers, Chappy Wrap, Beau & Ro and Sugarfina for the best welcome bags! We hope to see you all soon in Palm Beach! xo
Credits:
Photography: c/o Shea Christine
Hotel: The Colony Palm Beach
Clothing: c/o Sail to Sable
Monogrammed items: c/o Monogram Mary