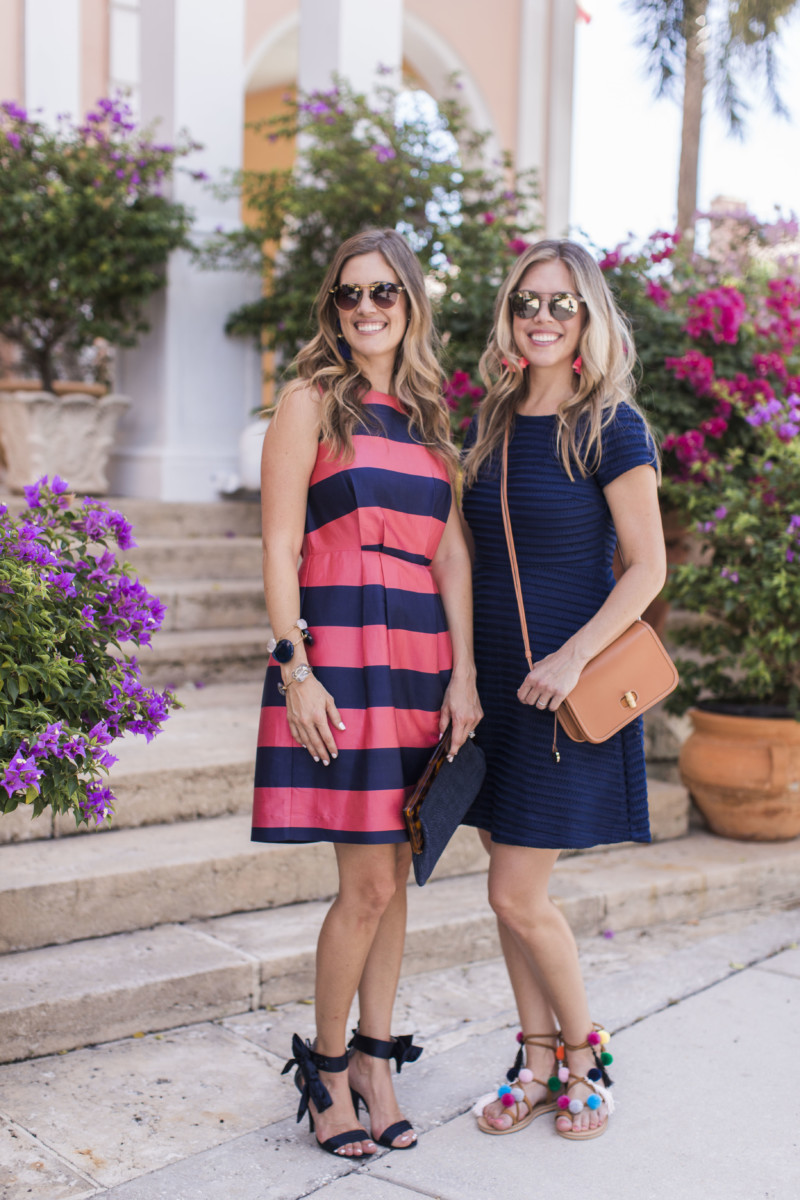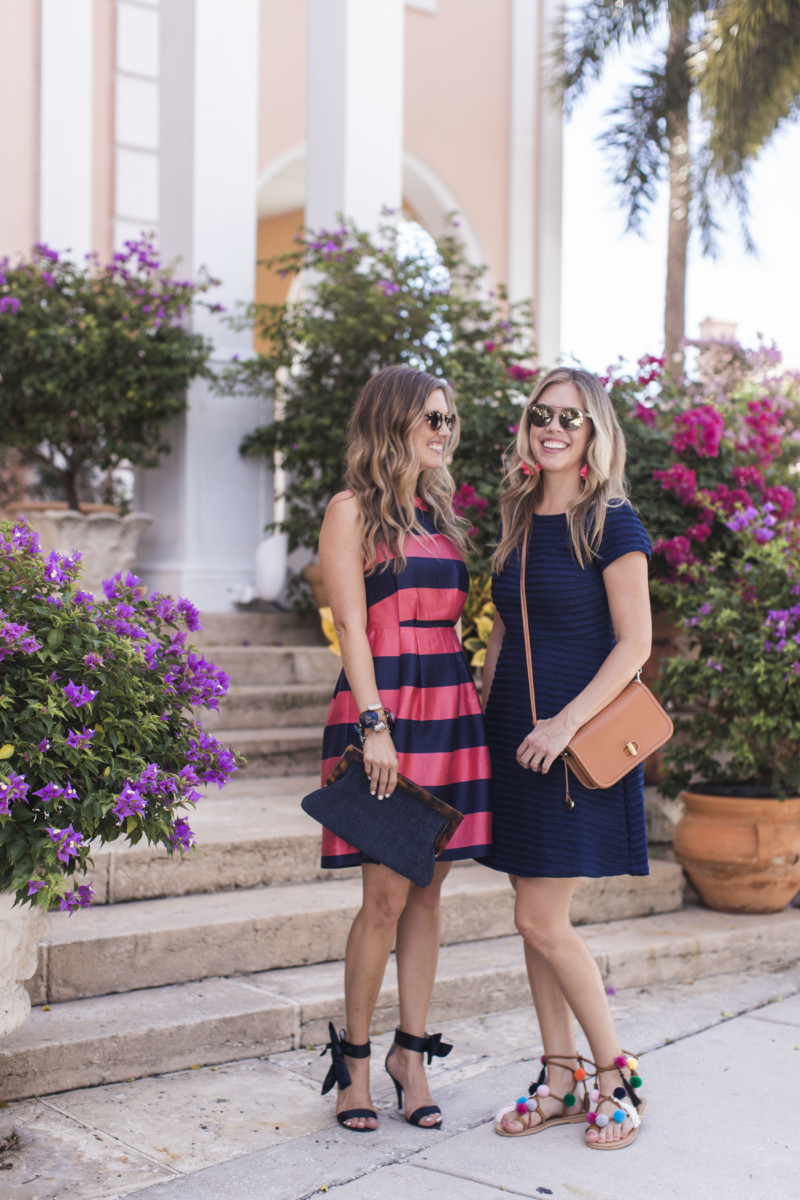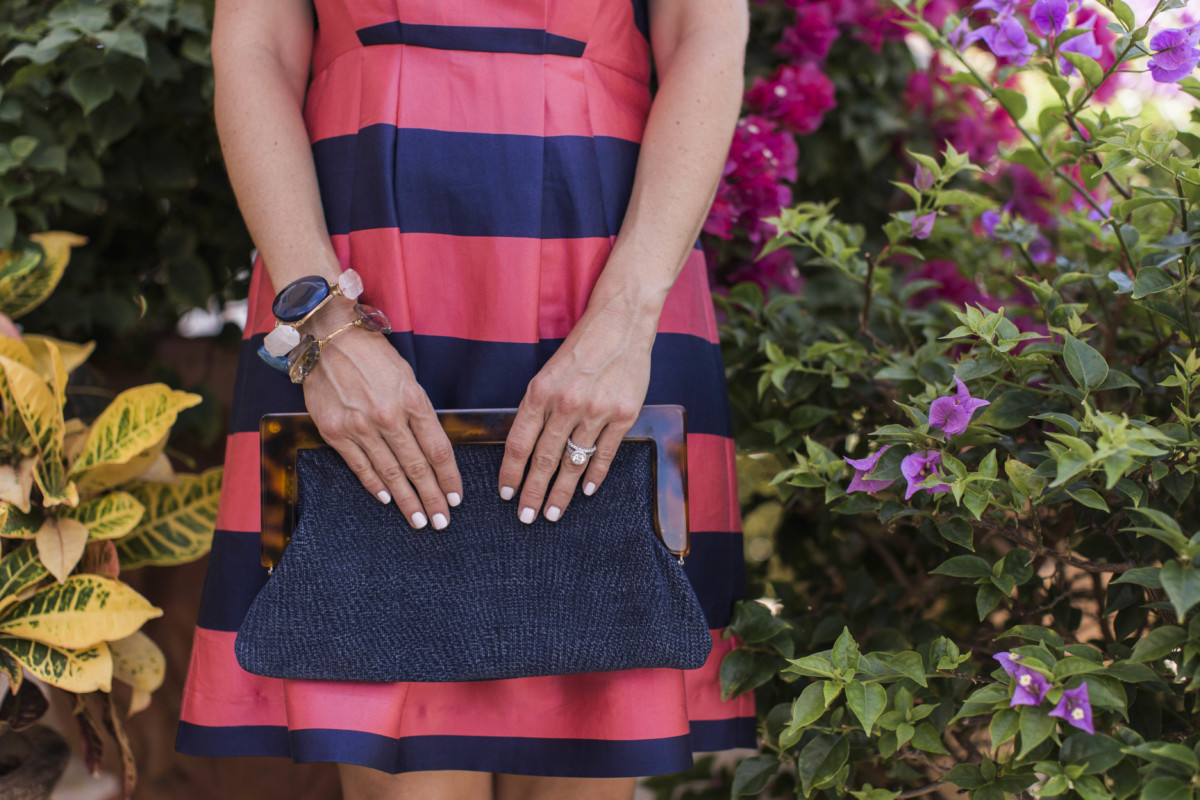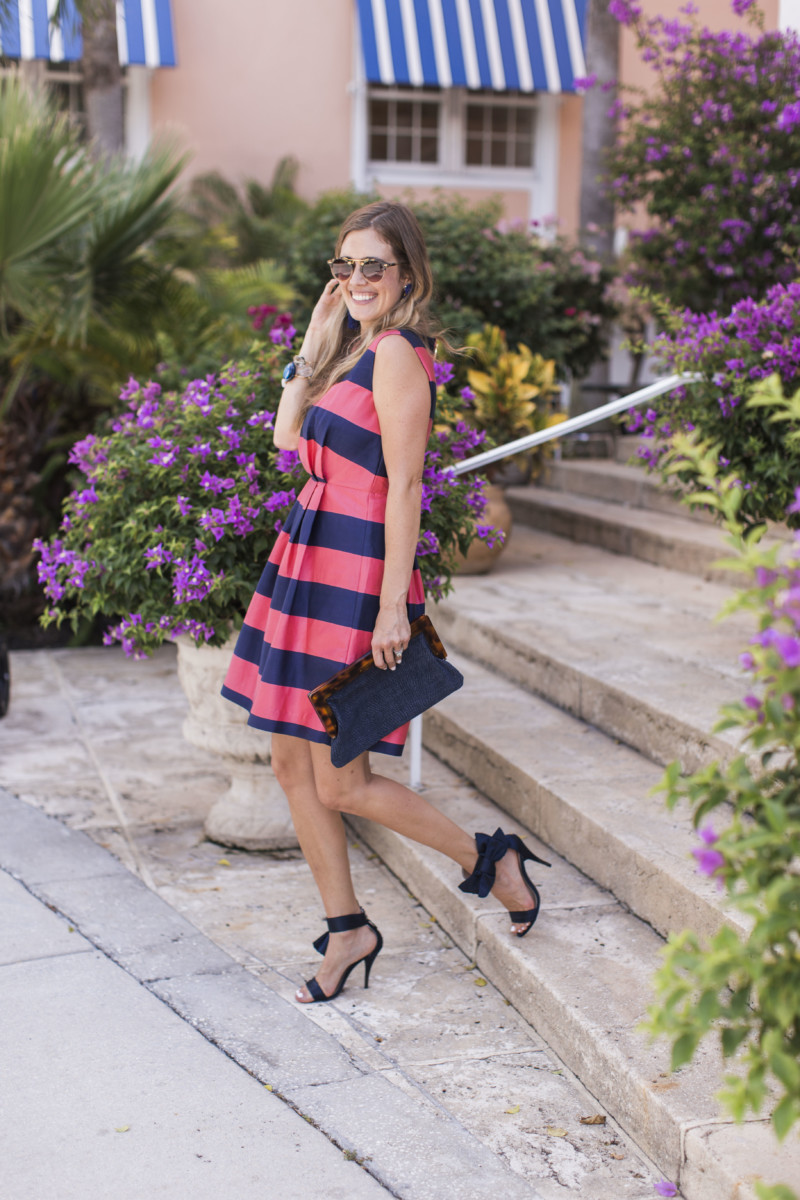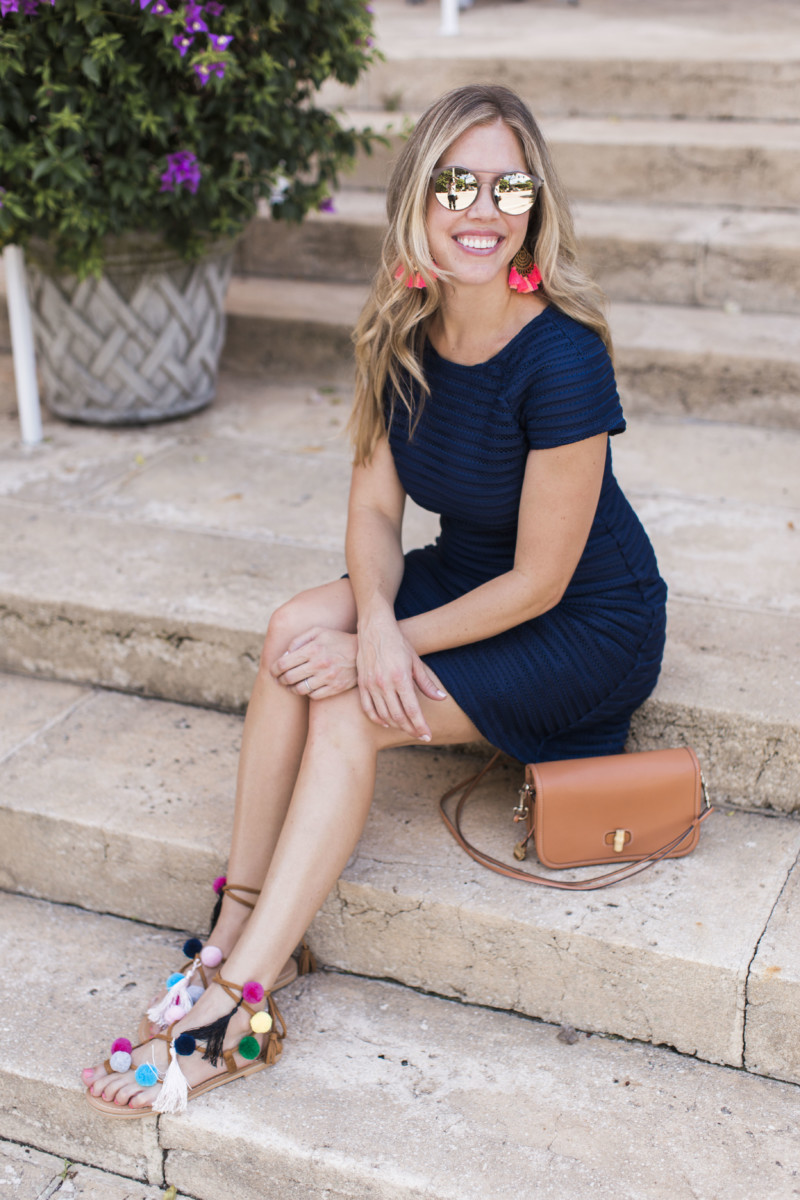 One of the things we love so much about Palm Beach is its natural beauty around every corner. The island is full of eye candy, and we love wandering around and spotting these little slices of heaven.
When we saw these beautiful dresses from Sail to Sable's Fall Collection, we knew they would look so pretty in front of The Colony Palm Beach. The hotel is located just off of Worth Avenue and is only one block from the beach, so it's a great location in the middle of all the action. Their grand staircase is bursting with all of our favorite things – pinks, florals and palms trees – and was the perfect spot to shoot our favorite new dresses.
Beth loves the coral stripes on the "Stripes on Second" dress and Danielle loves the subtle texture on the "Mesh on Madison Flare" dress. Both dresses can be dressed up or down with a great pair of heels or oh-so-popular pom pom sandals!
Credits:
Dresses: c/o Sail to Sable 
Photography: Chelsae Anne
Hair by: AIRBAR