Today we are sharing Ala von Auersperg, a resortwear brand we were introduced to last year and immediately fell in love! Ala von Auersperg's Resort 2019 collection embodies the carefree, expressive world of elegant winter nomads, who circle the globe in search of sunshine and celebration. Designed for easy packing and effortless transitions from daytime lounging to sunset cocktails to nighttime entertaining, its fluid fabrics and flattering cuts unite comfort and beauty, while its prints take inspiration from her travels.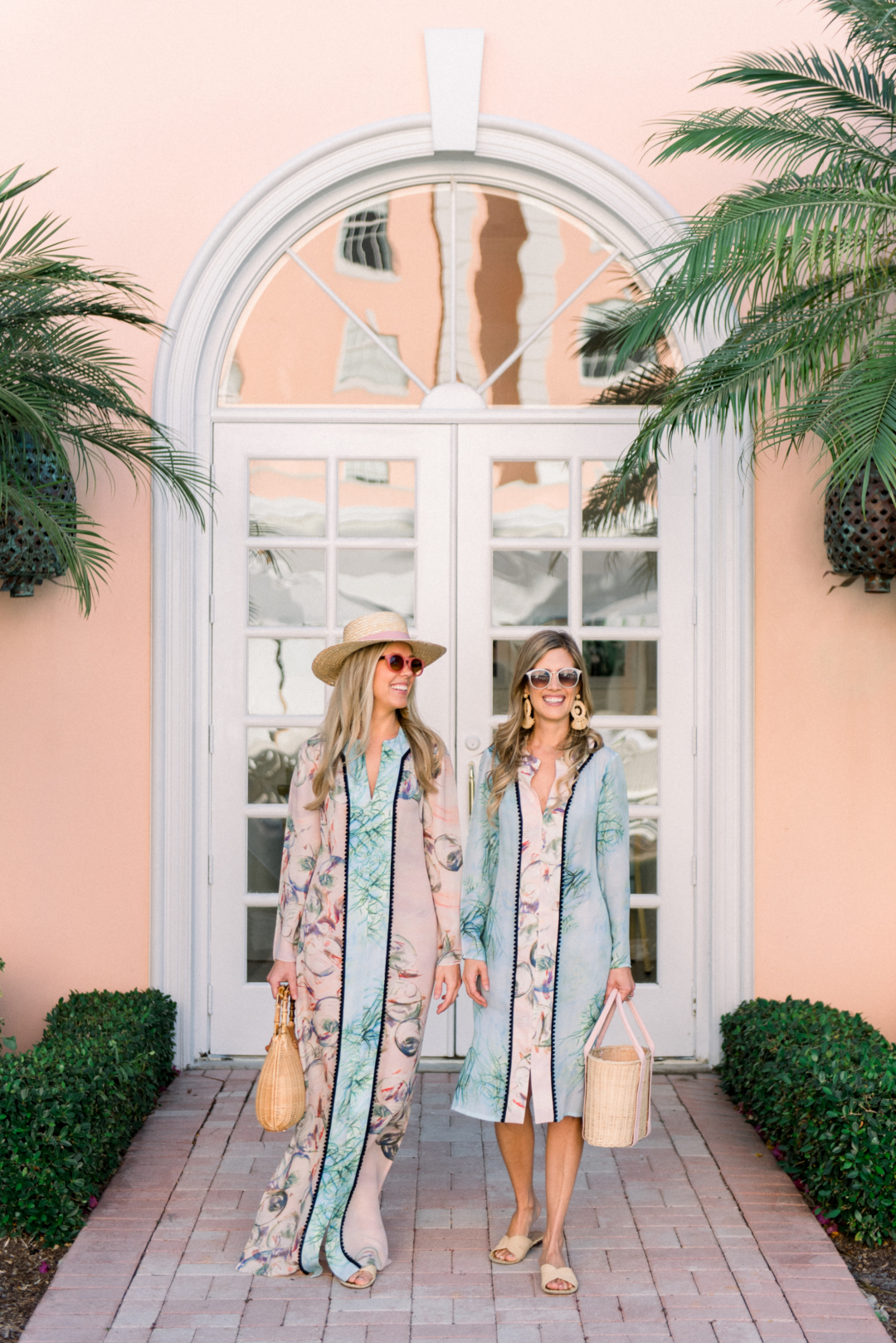 The Henriette short and long silk caftans would be perfect for brunch or cocktails at the iconic Colony Hotel. The organic seashell-and-seagrass pattern was inspired by Ala's beachside home in Antigua.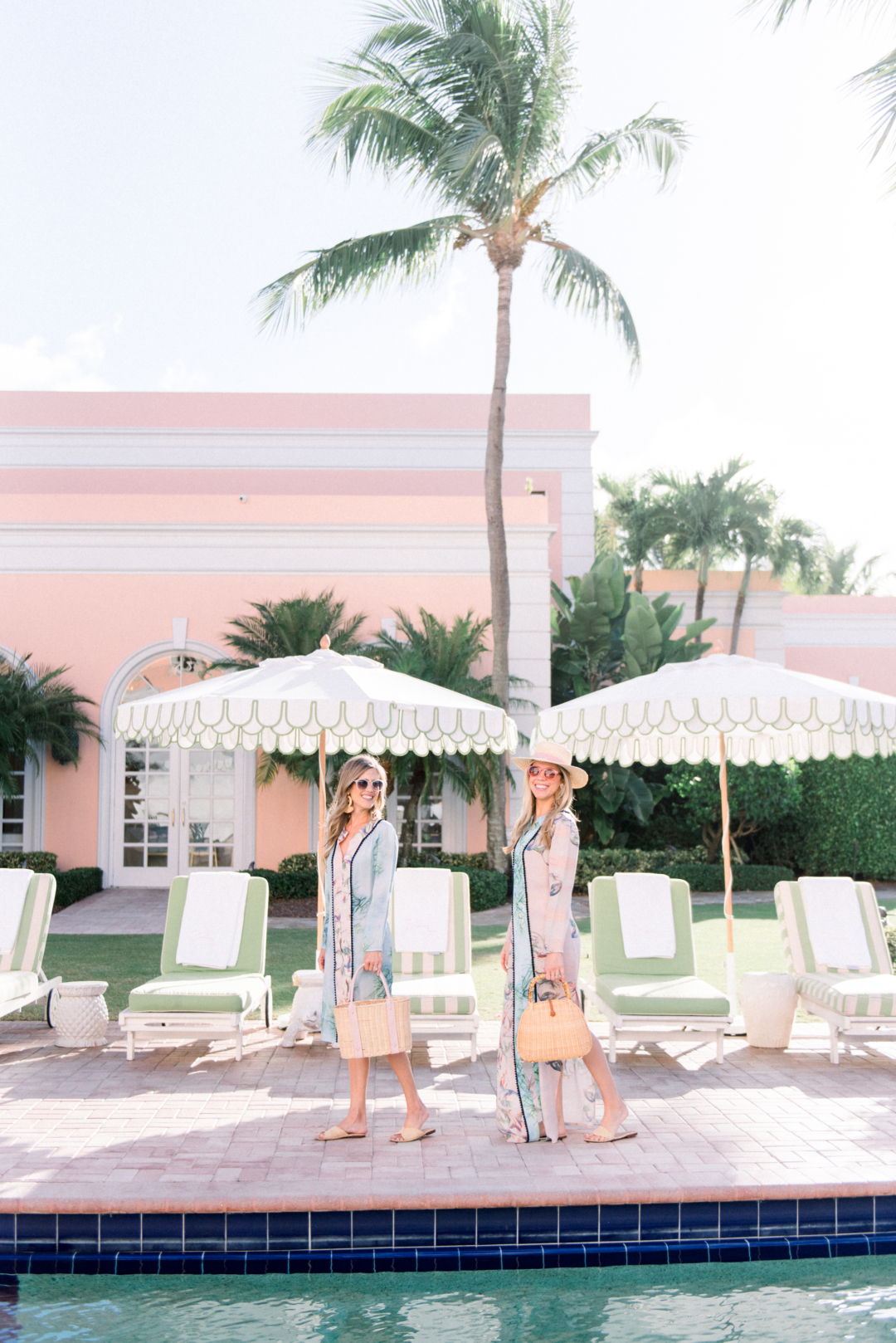 Ala von Auersperg's brand was founded in 2015 and crafted from fluid, supple, travel-friendly fabrics.  Her elegant, effortless and universally flattering silhouettes feature original prints based upon Ala's nature- and travel-inspired artworks.
Credits:
Caftans: c/o Ala von Aursperg
Photography: Shea Christine
Location: The Colony Hotel
Danielle's earrings: MdeM
Beth's bag: c/o Lindroth Design
Beth and Danielle's shoes: c/o Carrie Forbes