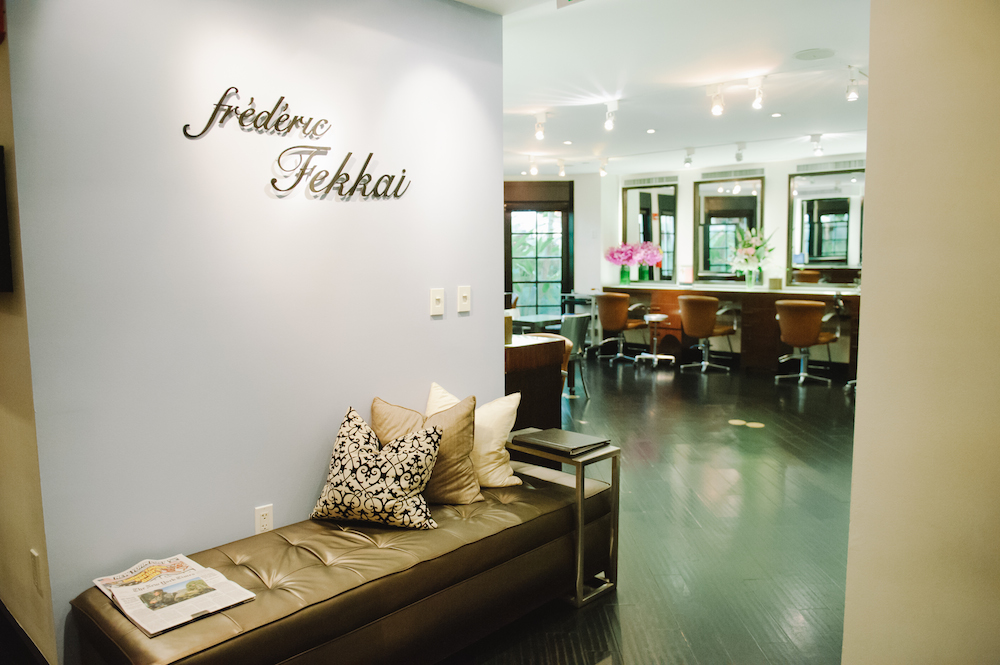 During the summer, we like to cut back on beauty maintenance. Vacations, salty sea days, heat and humidity are our reasons for wearing less makeup and letting mother nature create our hairstyles. But when "summer" came to an end and we looked in the mirror, in unison we said, "AHHHH!!!" It was time for a makeover! Luckily, our friends at Frédéric Fekkai Salon Palm Beach graciously updated our hair and makeup with their latest fall beauty trends. Come along to see why we love this happening island salon!
Our "BEFORE" pictures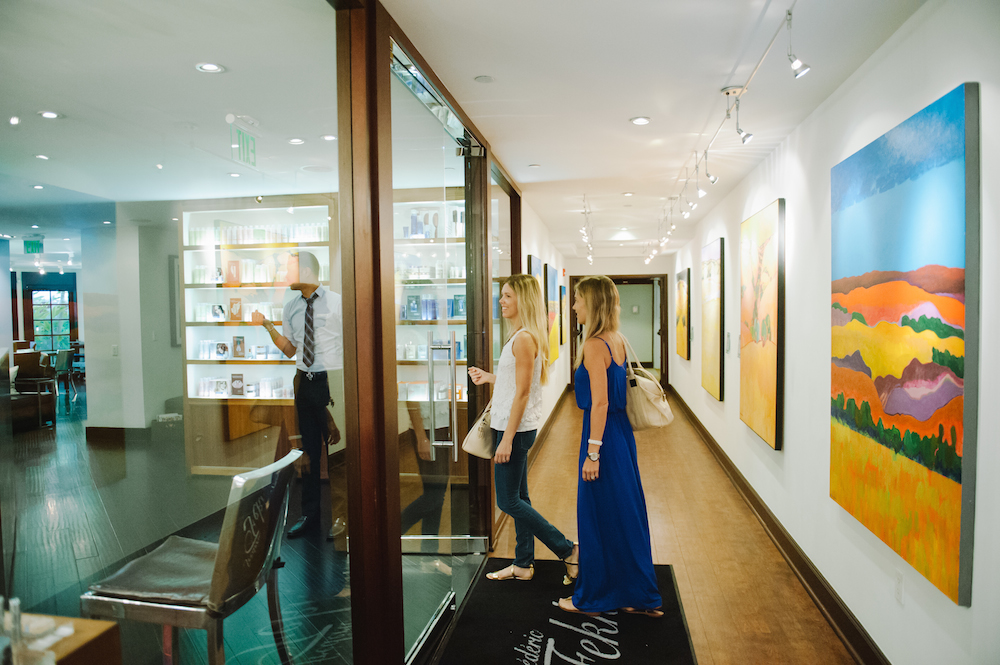 When we arrived, we were greeted and whisked into the salon.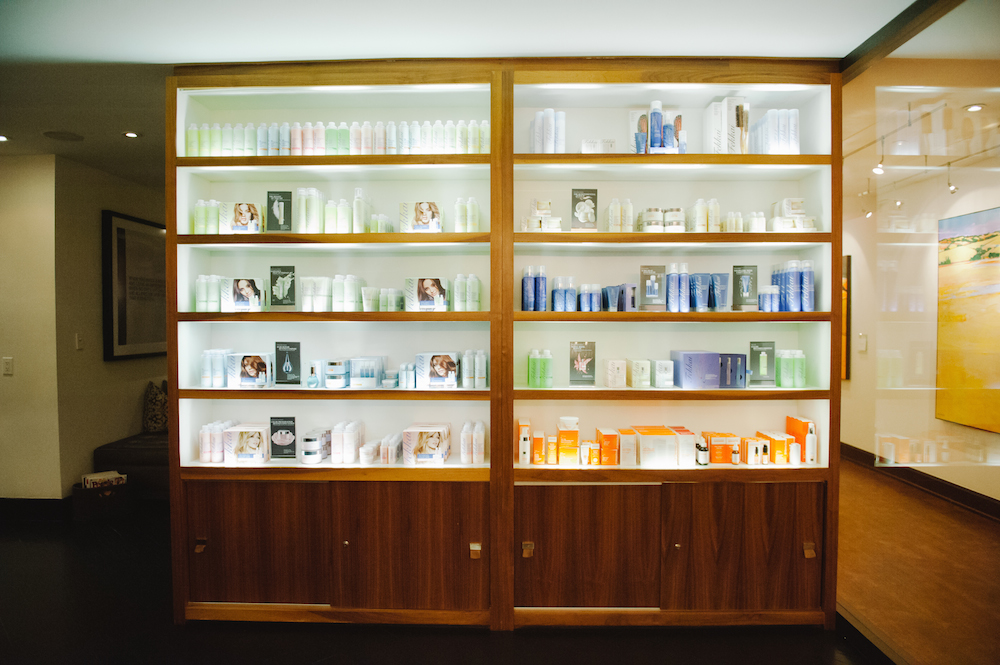 One of our favorite features is their gorgeous display of hair products.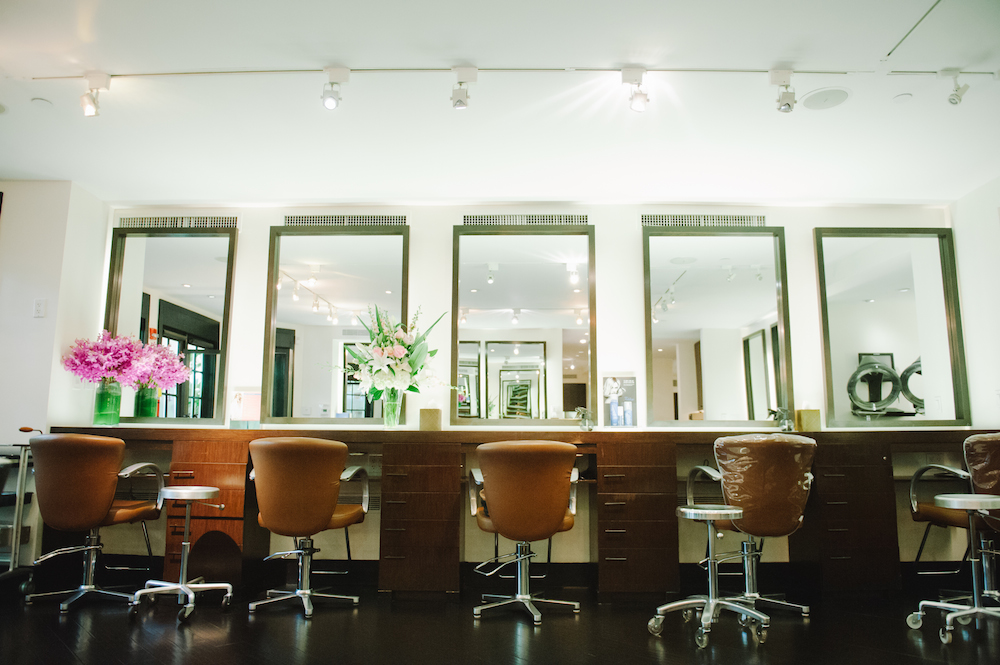 We also love their classy, elegant style. The salon is a little oasis in The Brazilian Court Hotel.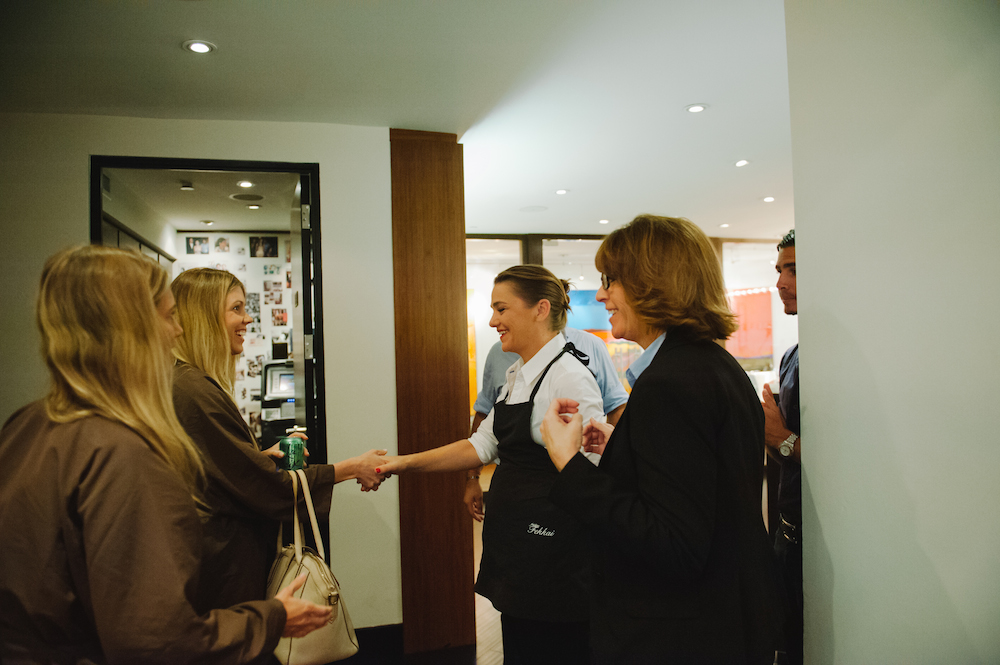 Once our robes were on, we were ready to talk beauty business!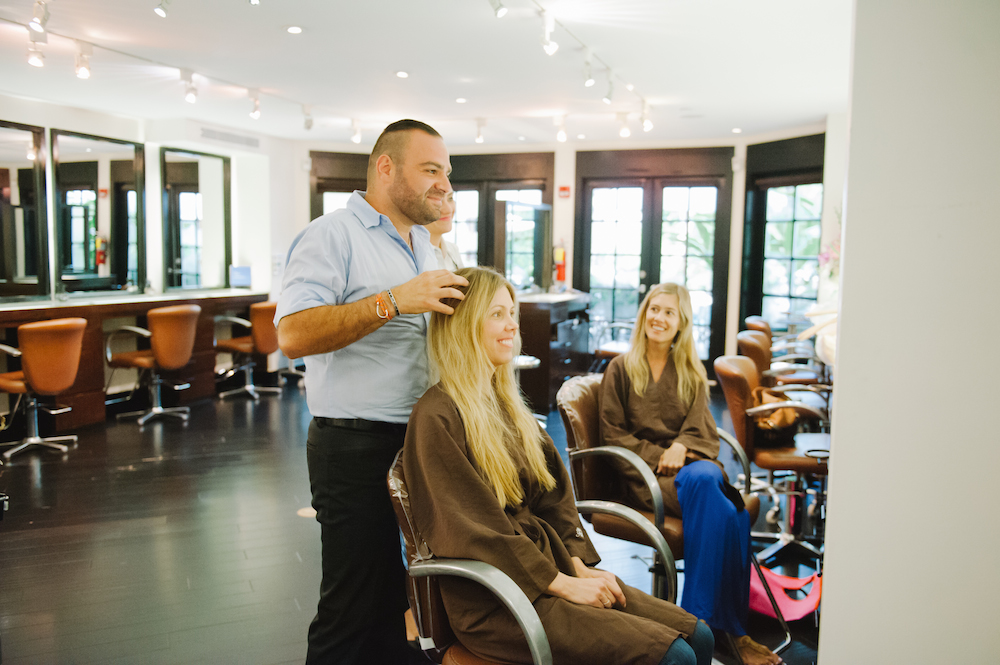 We chatted about the latest fall hair trends with Stylist Pierre Matta and Colorist Jodi Julian – both are fabulous! For Danielle's hair, Pierre added layers around her face and Jodi brought depth and shine back into her color. For Beth's hair, Pierre trimmed her ends and Jodi colored her hair ombre style with warm tones.
While our hair was being cut and colored, Beth caught up on Palm Beach Illustrated's September issue.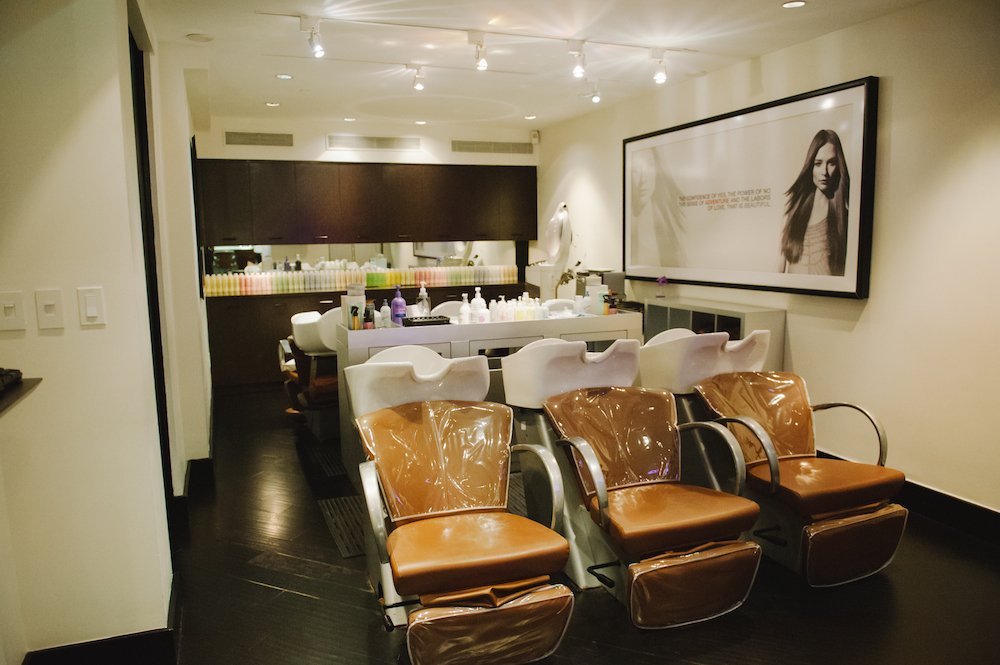 Then it was time for a good wash and rinse.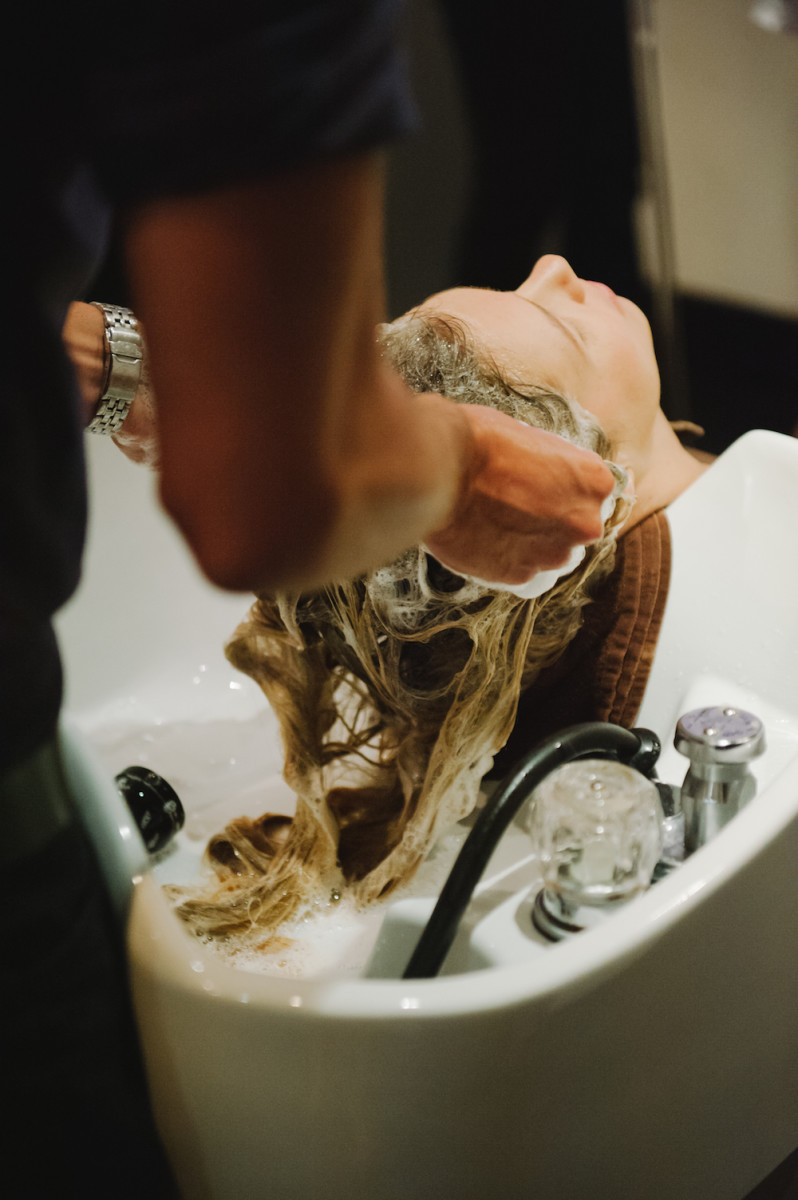 While they washed, we watched our favorite scenes from How To Lose A Guy In 10 Days.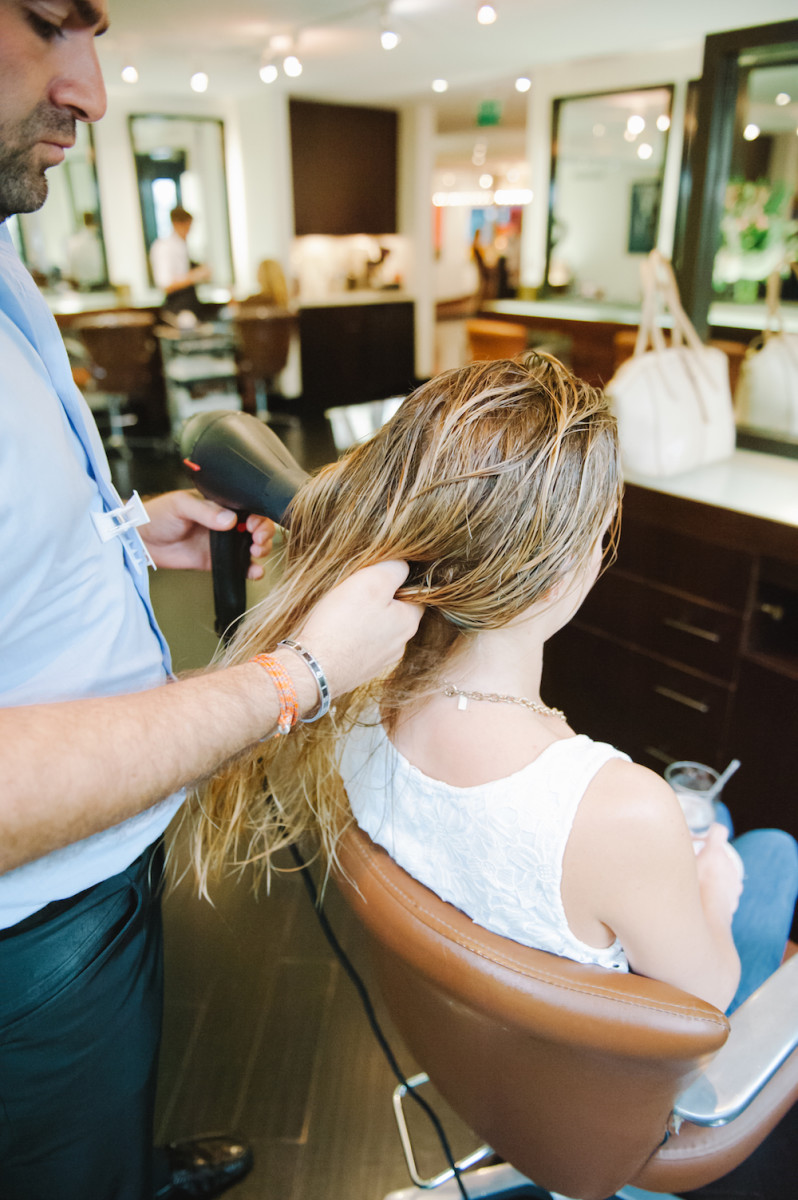 A great blowout was next, and Frédéric Fekkai's Blowout Collection "is the cure your hair needs from those long, sunny days at the beach." The line includes a Blowout Primer, Sealing Serum, and a Hair Refresher that promises to revitalize your beachy and sun damaged locks!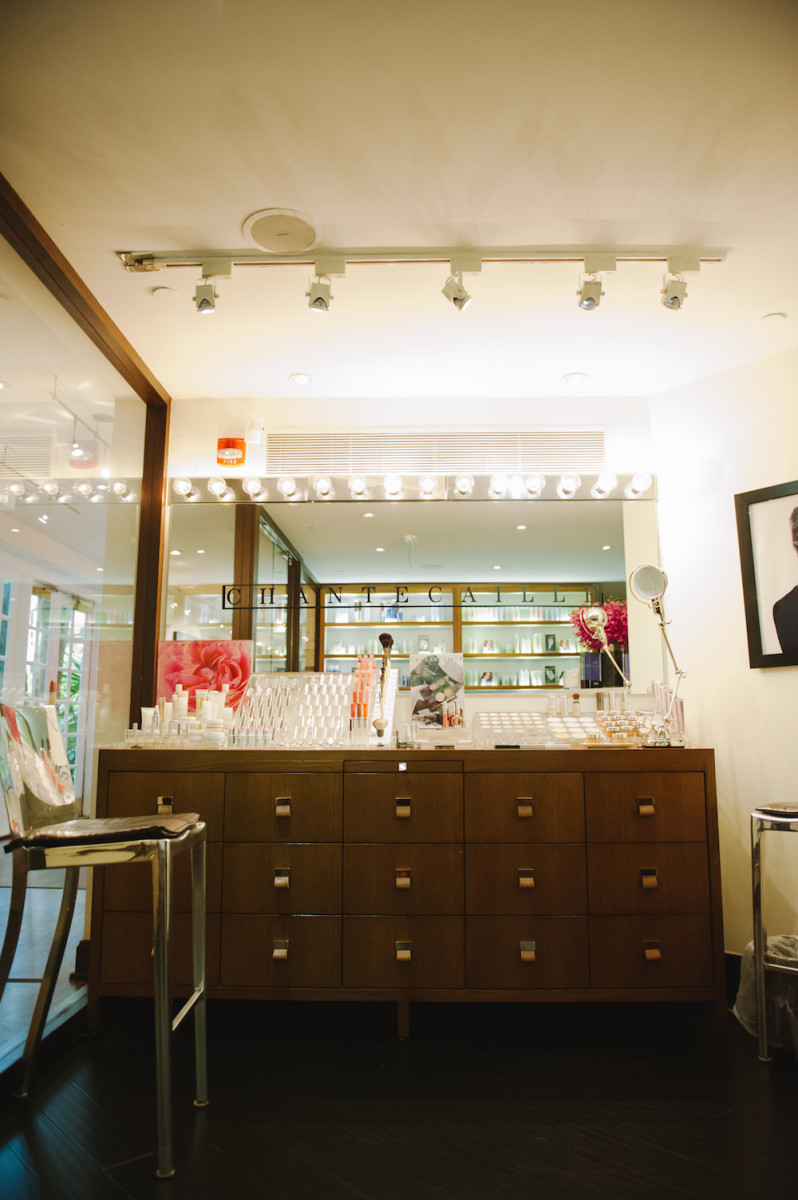 And finally…. makeup!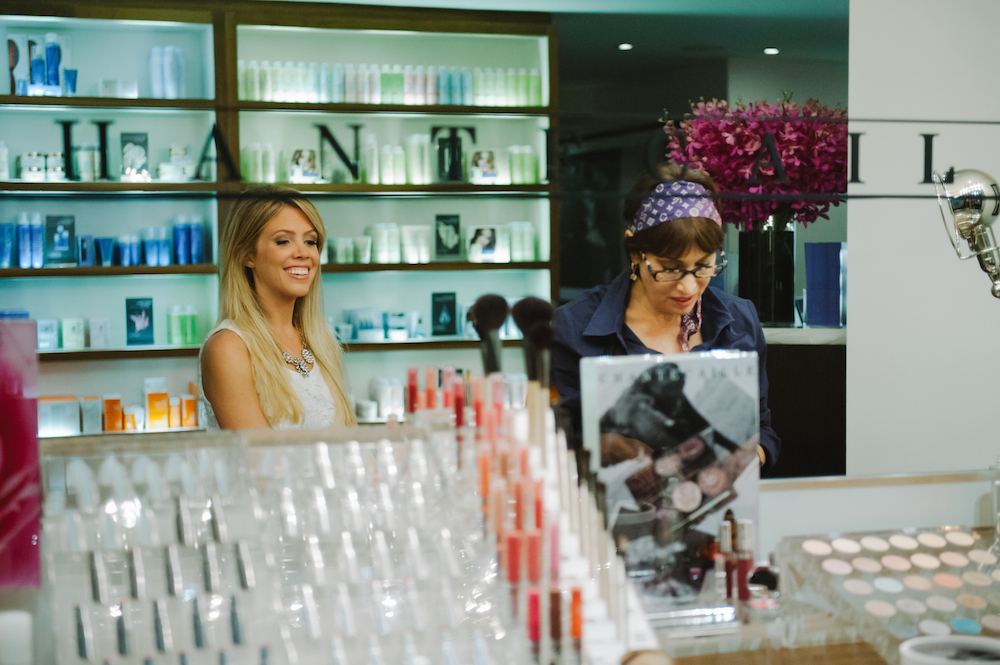 Danielle loved chatting with Elle Glass – their Brow Specialist, Facialist and Makeup Artist – about Chantecaille makeup. This season is all about grey with beautiful palettes that compliment the colors designers are using on the runway.
Big, bold lashes are also in this season, as well as shimmer and glitter. Elle likes mixing Chantecaille's Brilliance Luster into their Nano Gold Firming Treatment for a fresh, dewy look.  She did an amazing job with our makeup, lashes and eyebrows!
Chantecaille's whole line is light and refreshing. Plus they give back a percent of palette sales to special causes like sea turtles and baby elephants.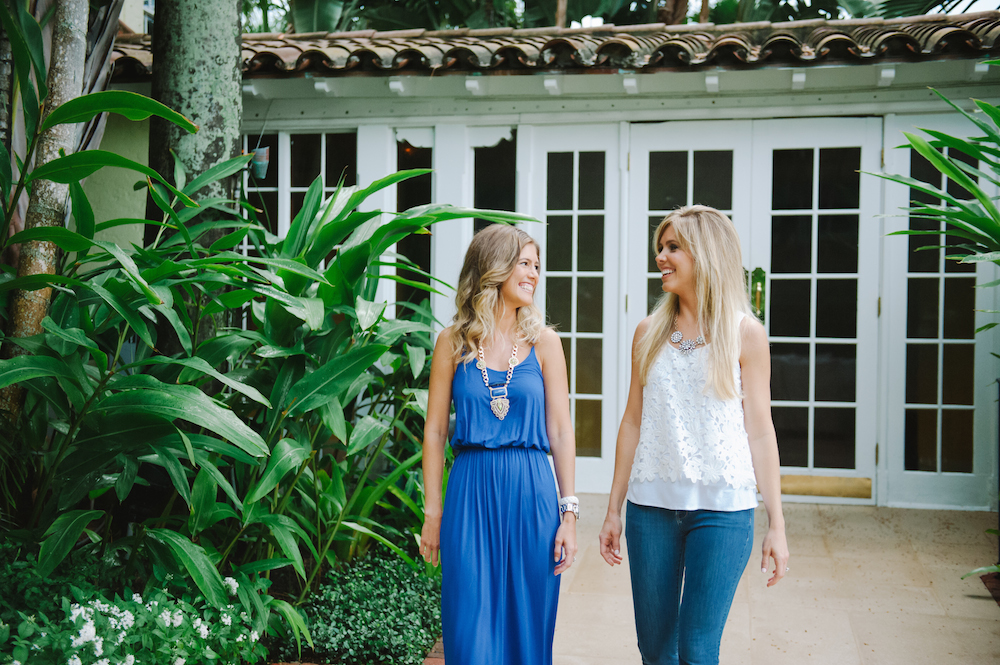 When our makeovers were over, we went skipping out of the salon ready for fall!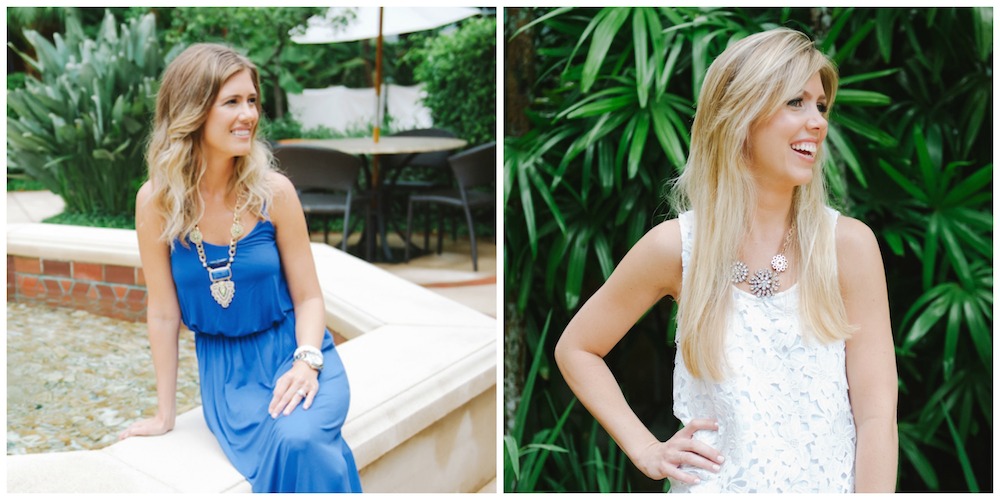 Our "AFTER" pictures
A BIG thank you to Frédéric Fekkai Salon Palm Beach for having us at their salon! We are ready for some cooler weather to go with our new looks! PS You can also read our previous features on Beth's Beach Waves and Frédéric Fekkai's Secrets To Flawless Beauty.
Shop our favorite beauty products from this feature:
1. Frédéric Fekkai Blowout Primer
2. Frédéric Fekkai Sealing Serum
3. Frédéric Fekkai Hair Refresher
4. Chantecaille Liquid Face Lumiere