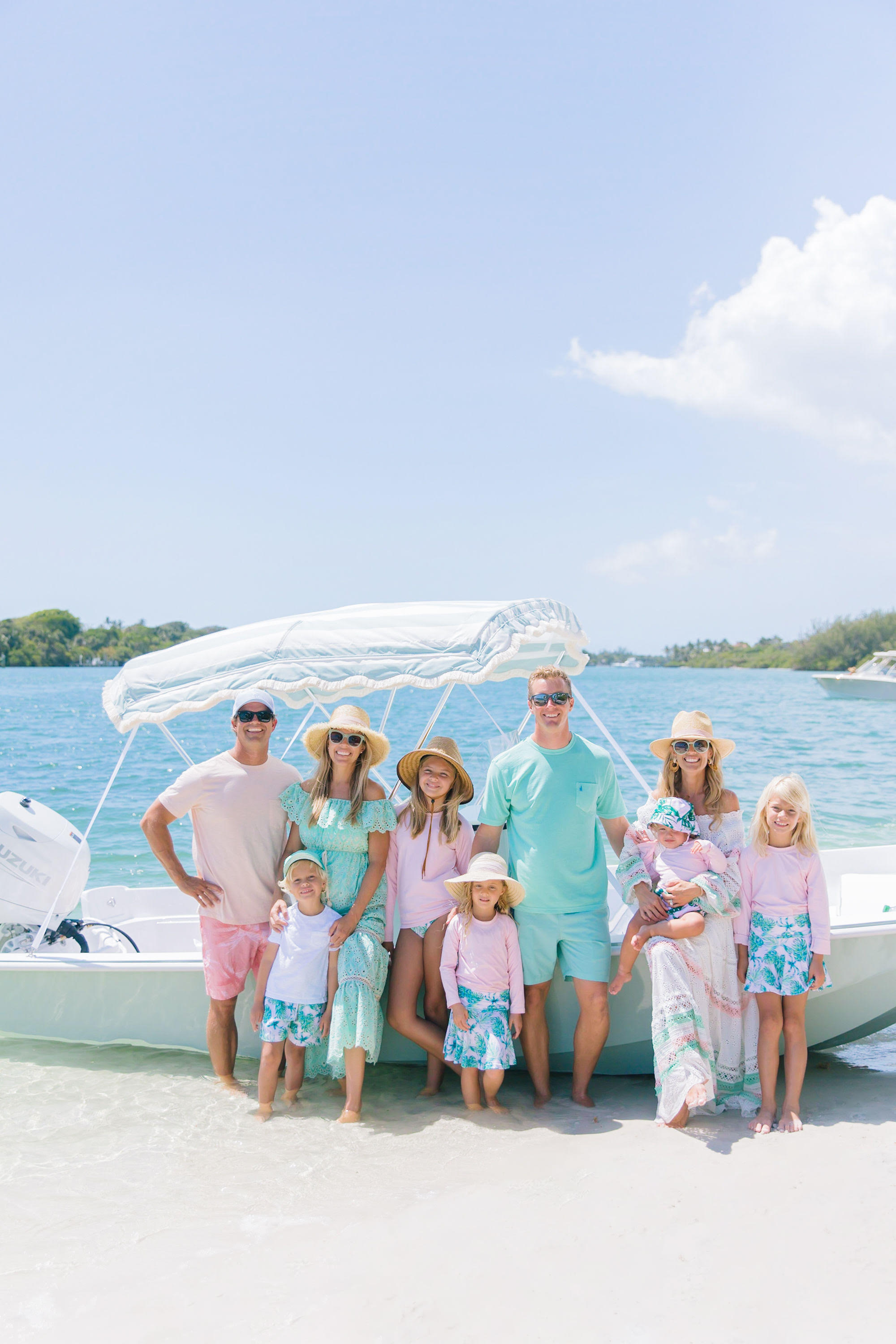 Growing up by the shore means that surf shops were a childhood staple. We loved stopping by after school or on the weekends to look for cute new bikinis, flip flops, waterproof watches, surf t-shirts, and all the sunny things teenagers like to shop for. Some of our favorite surf boutiques to visit have always been P.B. Boys Club, P.B. Girls Club and Aristokids. Come along today as we share our favorite new finds, even after all these years!
We love that P.B. Boys Club, P.B. Girls Club and Aristokids are all located adjacent to each other on South County Road, which makes it quite convenient and enjoyable to shop for men, women and children. Owned by Rick and Jodi Wentley and Jodi's sister, Jamie Applefield, for more than 30 years, these three shops have successfully created a fabulous brand, reputation and shopping experience that is iconic for the island of Palm Beach!
We recently visited these three boutiques and picked out outfits for the whole family! From blush rash guards and palm leaf bottoms for the girls to board shorts for the boys and flowy sundresses for us moms, we were ready to go for a fun day on the water in our new picnic boats. In addition to apparel and accessories, shoppers can also find equipment for surfing and other water and land sports. These stores are a must-visit before heading to the beach!
Credits:
Photography: LCB Style
Clothes: c/o P.B. Boys Club and P.B. Girls Club
Boats: c/o Palm Yachts