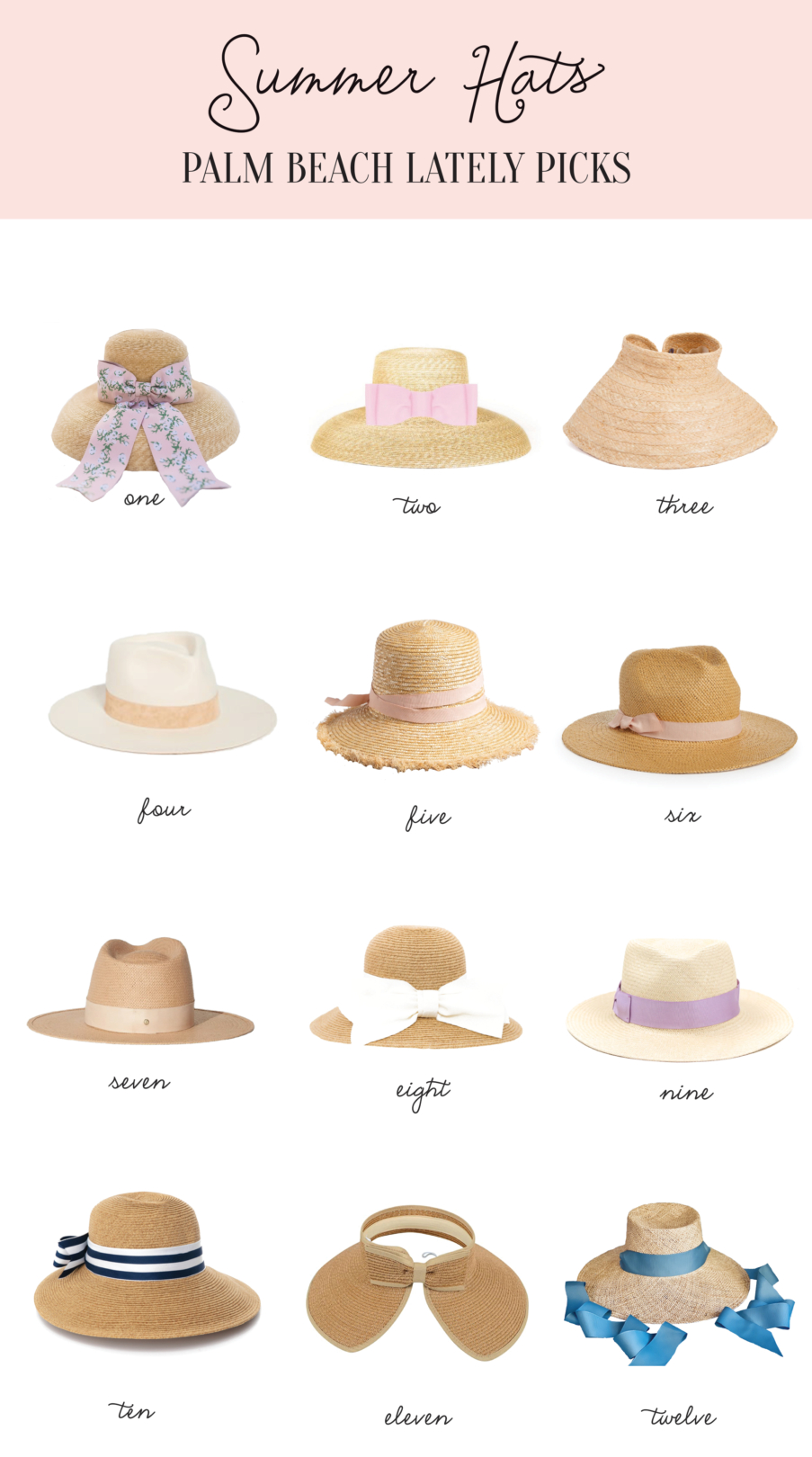 Lisi Lerch x Palm Beach Lately Bow Sun Hat / 2. Lisi Lerch Pink Bow Sun Hat / 3. Rollup rattan travel visor / 4. Lack of Color Mirage Hat in Ivory / 5. Tyler Boe Straw Hat with Pink Ribbon / 6. Panama hat with Pink Ribbon / 7. Janessa Leone Hamilton Hat in Sand / 8. Tuckernuck Packable White Bow Hat / 9. The Avenue Lavender Panama Hat / 10. Tuckernuck Packable Navy and White Bow Hat/ 11. Foldable Sun hat with bow / 12. Sarah Bray Wildflower Sun Hat
We are often asked about our favorite sun hats, so we have rounded up our go-to hats for summer and shade!
We included our recent Lisi Lerch x Palm Beach Lately hat that we designed together and the ribbon was hand-painted by Giddy Paperie. We were inspired by our love for the beach and garden and wanted to create a sunhat that helps to stylishly shade the sunshine. We hope you wear your new sunhat when you are collecting seashells on the shore, trimming roses in your garden and doing all of the other outdoor activities that you love to do!