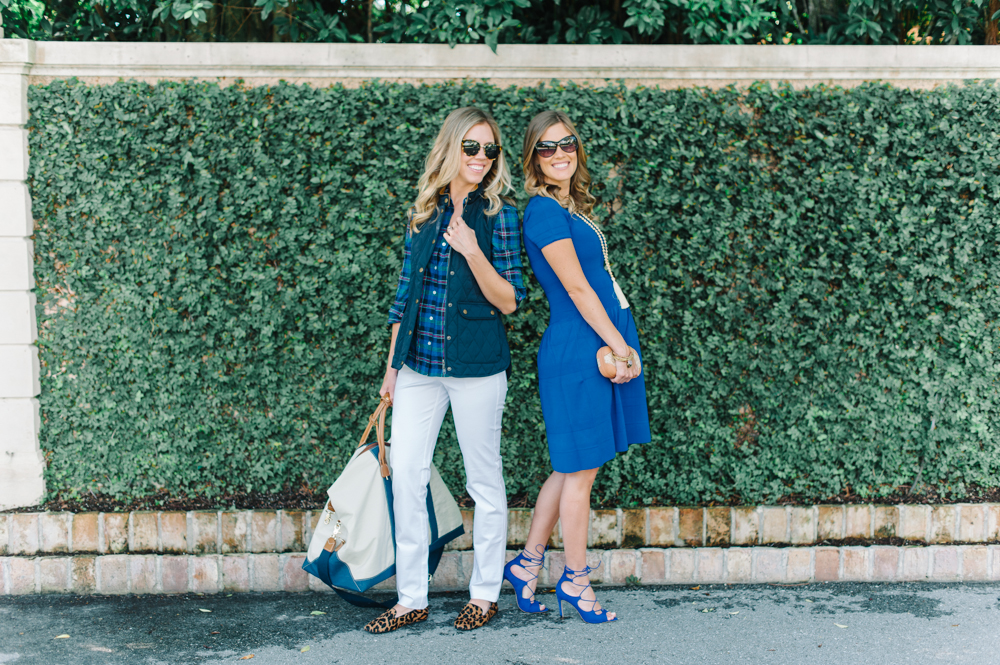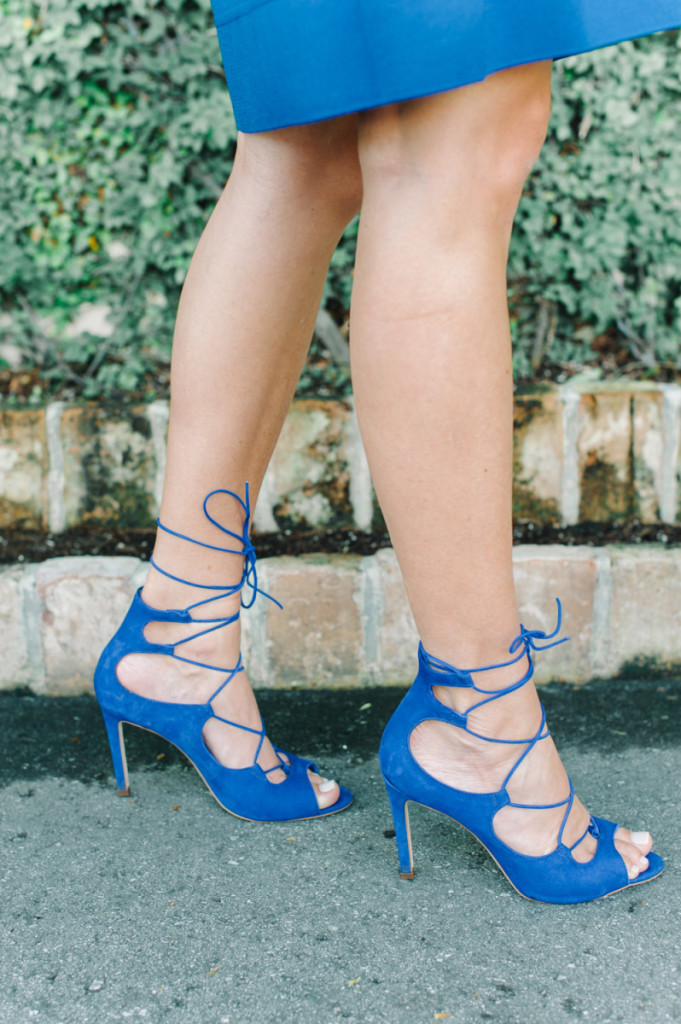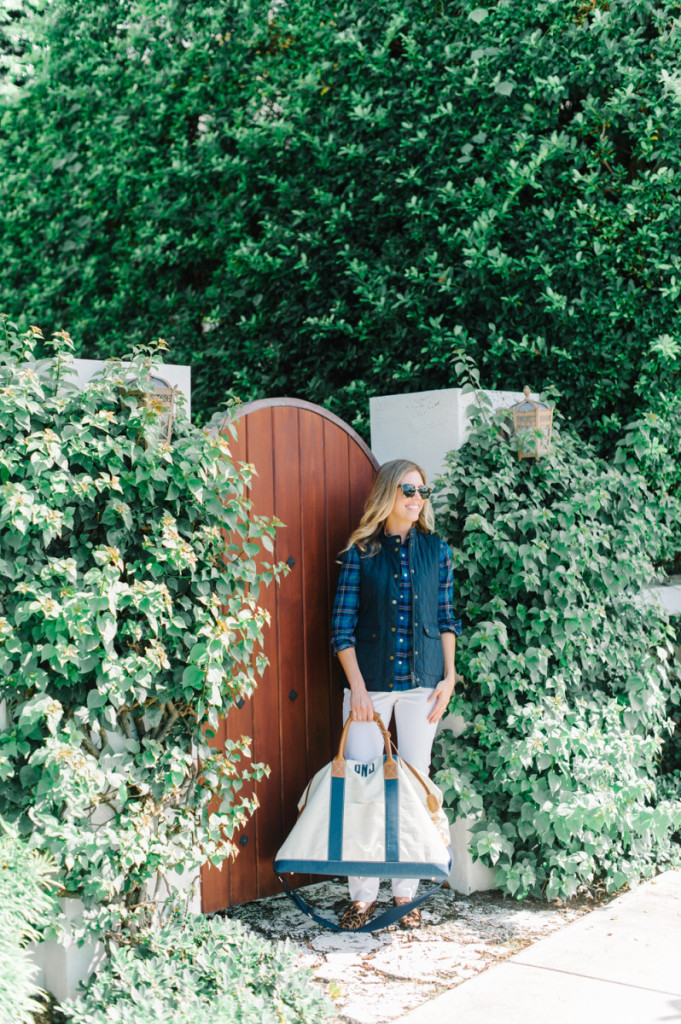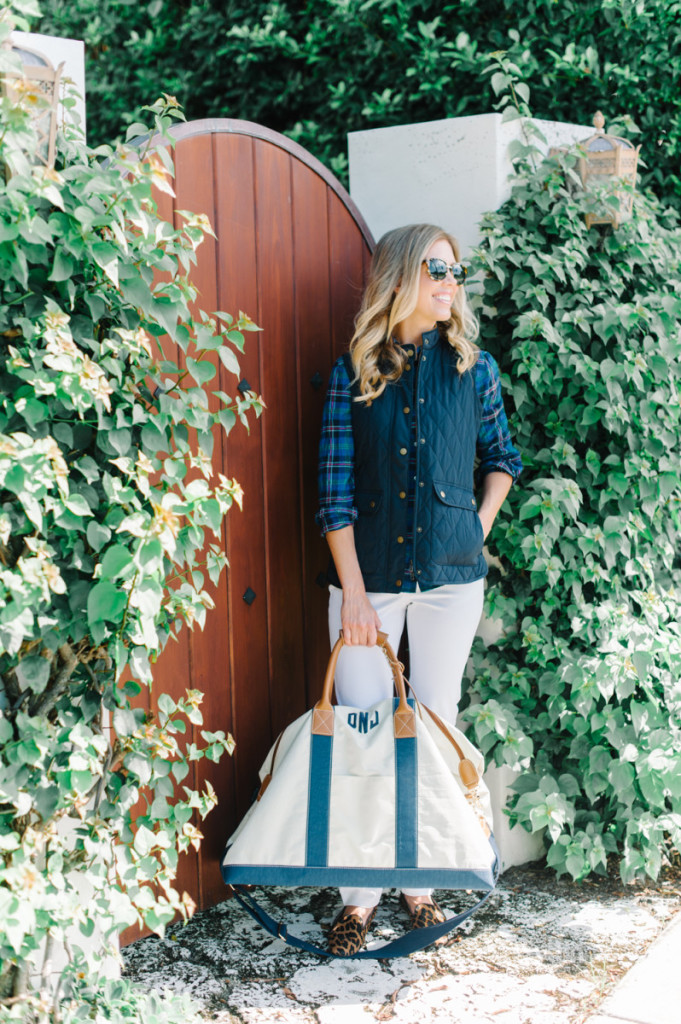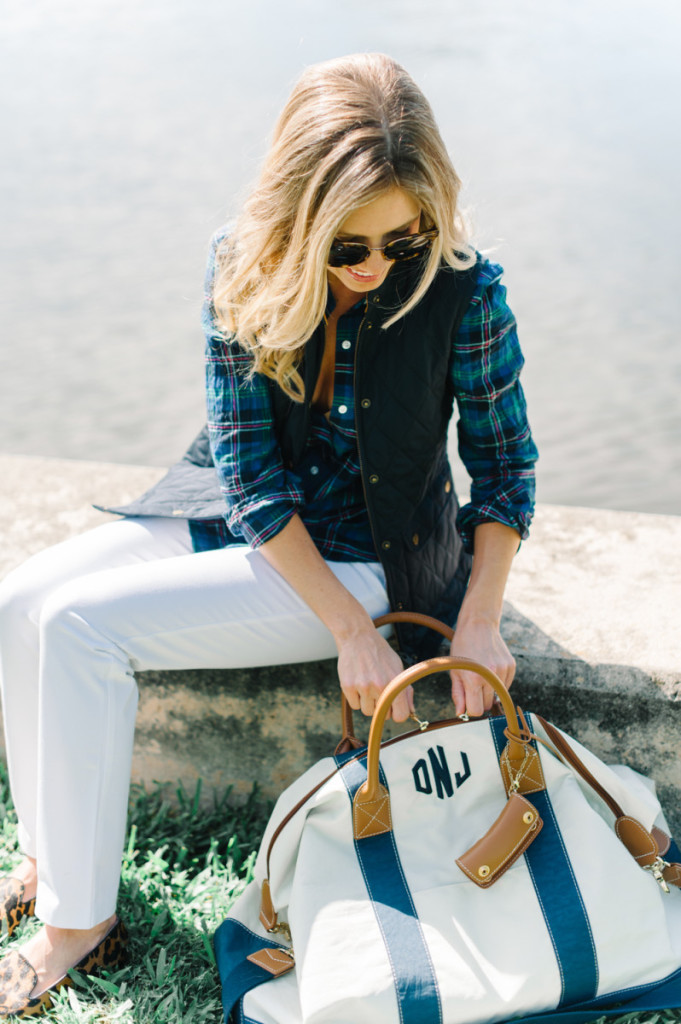 Fall is officially here… how. can. it. be? Is it just us, or did this year go by super fast?! Like, faster than all the others! Gasp! While life gets even busier in the fall thanks to the kids going back to school, big holidays on the horizon and end-of-year work deadlines, it's also a time for savoring food, family and friends. And, let's not forget, AMAZING weather! Even though we don't get the quintessential fall season down here in Palm Beach, we are pretty happy when the temp drops below the 90's so we can wear our version of a fall wardrobe and have some seaside fall fun.
This year, our closets are transitioning into fall with J.McLaughlin's modern take on classic blue hues. Beth's little blue dress is fantastic for day to night and looks so chic when paired with matching blue heels. The dress is really comfy and the cut is perfect for her adorable baby bump. She finishes off her day-to-night look with neutral accessories, like a textured clutch and tassel necklace, beaded bracelets and gold bangles from Jemma Sands.
The classic fall combo that I absolutely love are plaid blouses with quilted vests, and it does not get better than J.McLaughlin's Savannah Plaid Shirt and Langley Vest! They look gorgeous together and really pop when worn with white pants, which are always in style to us. I think I need to pack up my monogrammed duffle bag and take this look on a weekend getaway full of pumpkin patches, hayrides, and all the other fun stuff that fall brings!
If you love these two blue looks, don't miss your chance to snag the pieces for 15% off! J.McLaughlin is exclusively offering Palm Beach Lately readers the code "FALLPBL" to use at checkout to receive 15% off! The offer is only available until tomorrow <September 24, 2015>, so hurry to score this fab deal while you can!!
And happy fall again, y'all!! xo
SHOP OUR LOOKS:
Beth – blue dress and clutch c/o J.McLaughlin
blue heels <similar>, cat eye sunnies
tassel necklace, beaded bracelets and gold bangles c/o Jemma Sands
Danielle – plaid blouse, navy vest, white pants and monogrammed duffle bag c/o J.McLaughlin
leopard shoes, tortoise sunnies
CREDITS:
Photography by: Shea Christine Photography
Hair by: AIRBAR
Sponsored by: J.McLaughlin