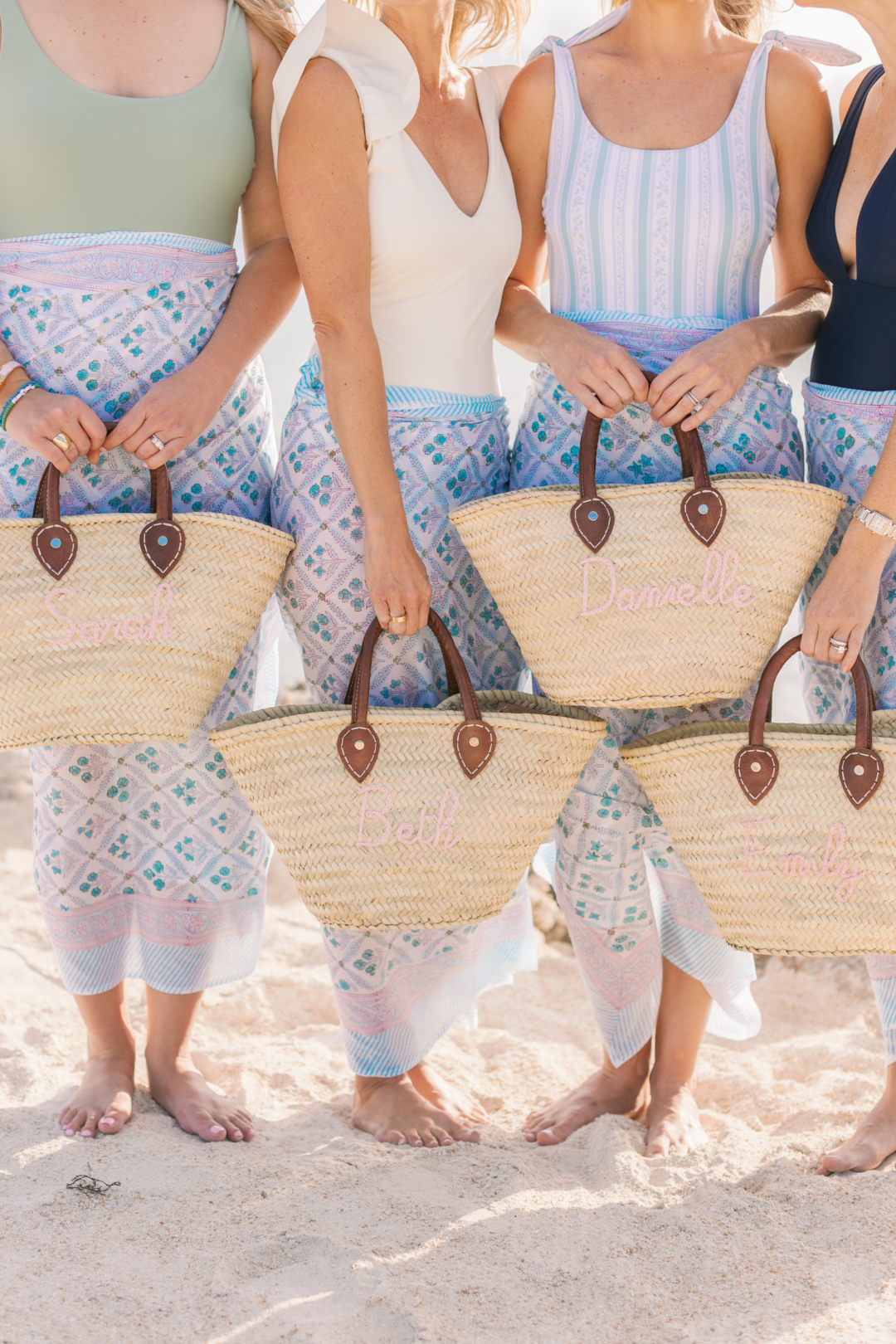 When we think of beach essentials there is no better pair than the Poolside Market Tote and India Amory Pareo. The Poolside Market Tote is the perfect size for the beach or everyday use! I'm using mine for day time as we speak!
I wanted to give the girls a custom welcome bag filled with a few of my favorite things – A Custom Poolside Market Tote with each girl's name on it, India Amory Pareo, wooden shell earrings from St. Armands Designs, Pink Heart Sunglasses and cookies by Southern Belle's Cakery with my birthday crest printed on it.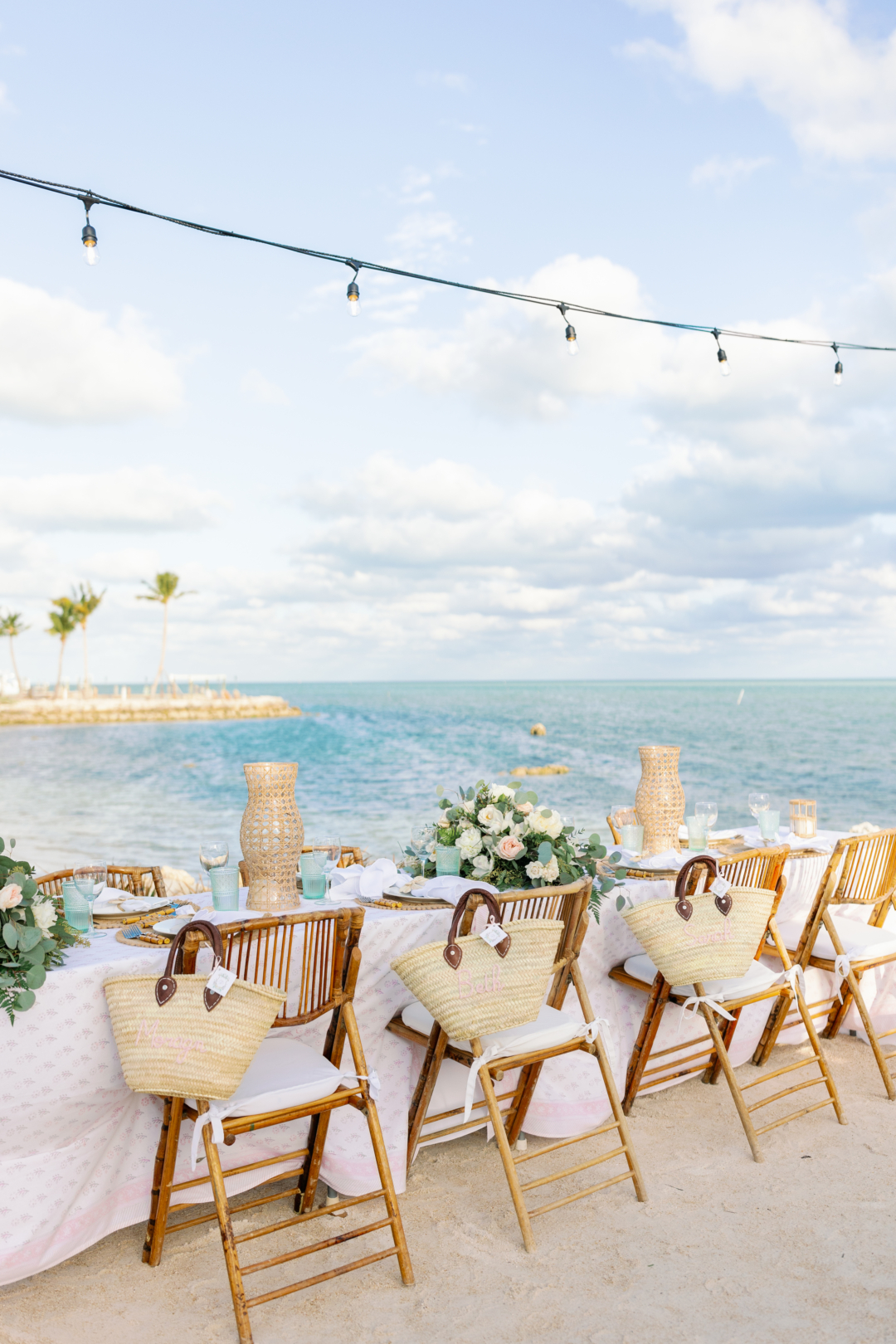 Thank you Poolside for partnering on this post!
Photography: Iris Moore
Custom Market Bags: c/o Poolside
Pareos: India Amory
Earrings: c/o St. Armands Designs
Cookies: Southern Belle's Cakery
Itinerary and hang tags: Lovely Little Party
Danielle's Bathing Suit: c/o Minnow Swim
Location: The Islands of Islamorada
Linen: India Amory
Lanterns: Lindroth Design
Danielle's Bathing Suit: c/o Minnow Swim