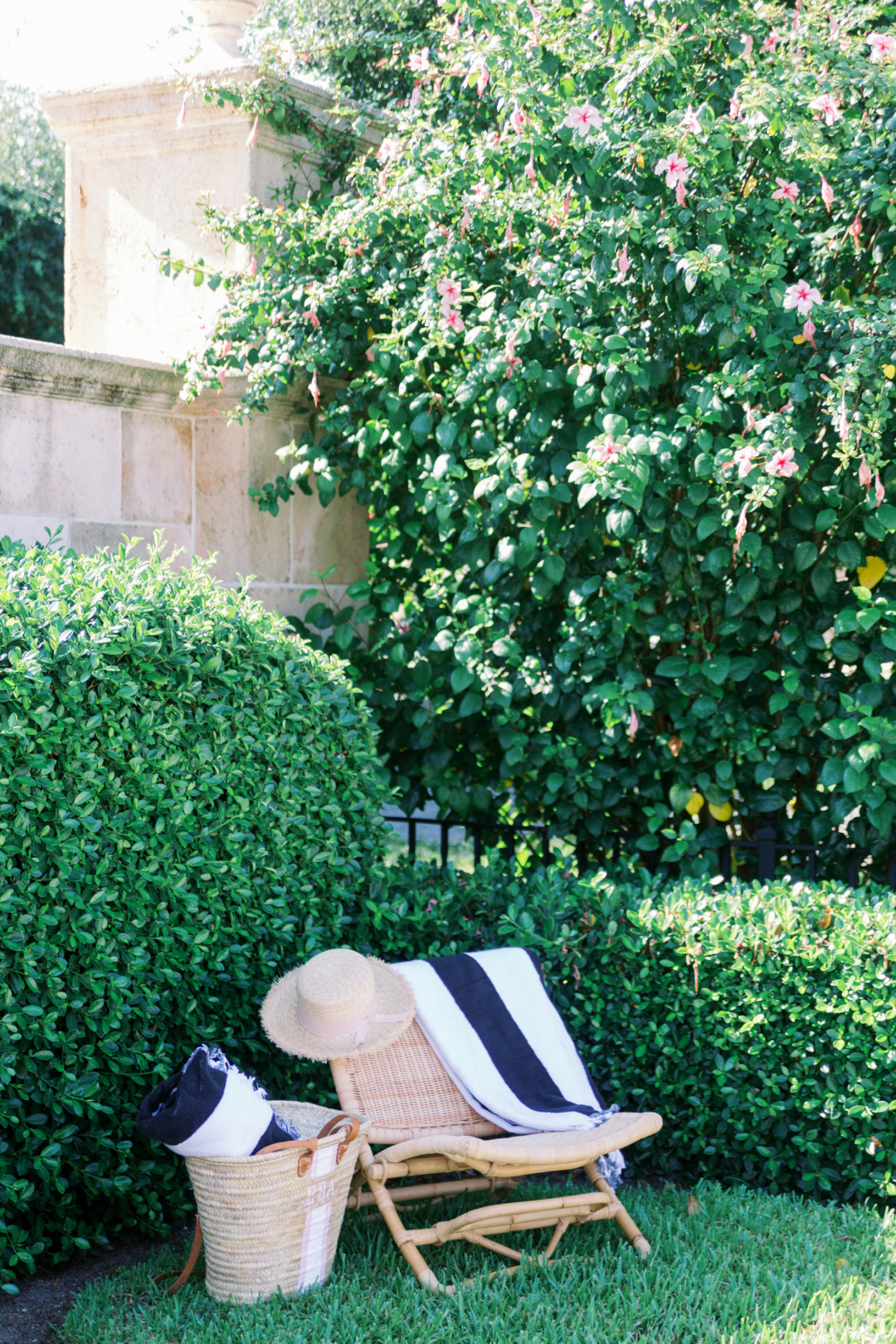 Summer is officially here and we have been spending a lot of time at the pool and beach. This summer we have been finding ways to make our home time special with picnics, pool time, water balloon fights, slip n slide, and more fun outdoor activities.  The kids recently put on a backyard carnival with go fish, darts, hotdogs, a snow cone machine, more games with prizes and it was the cutest thing to see their creativity!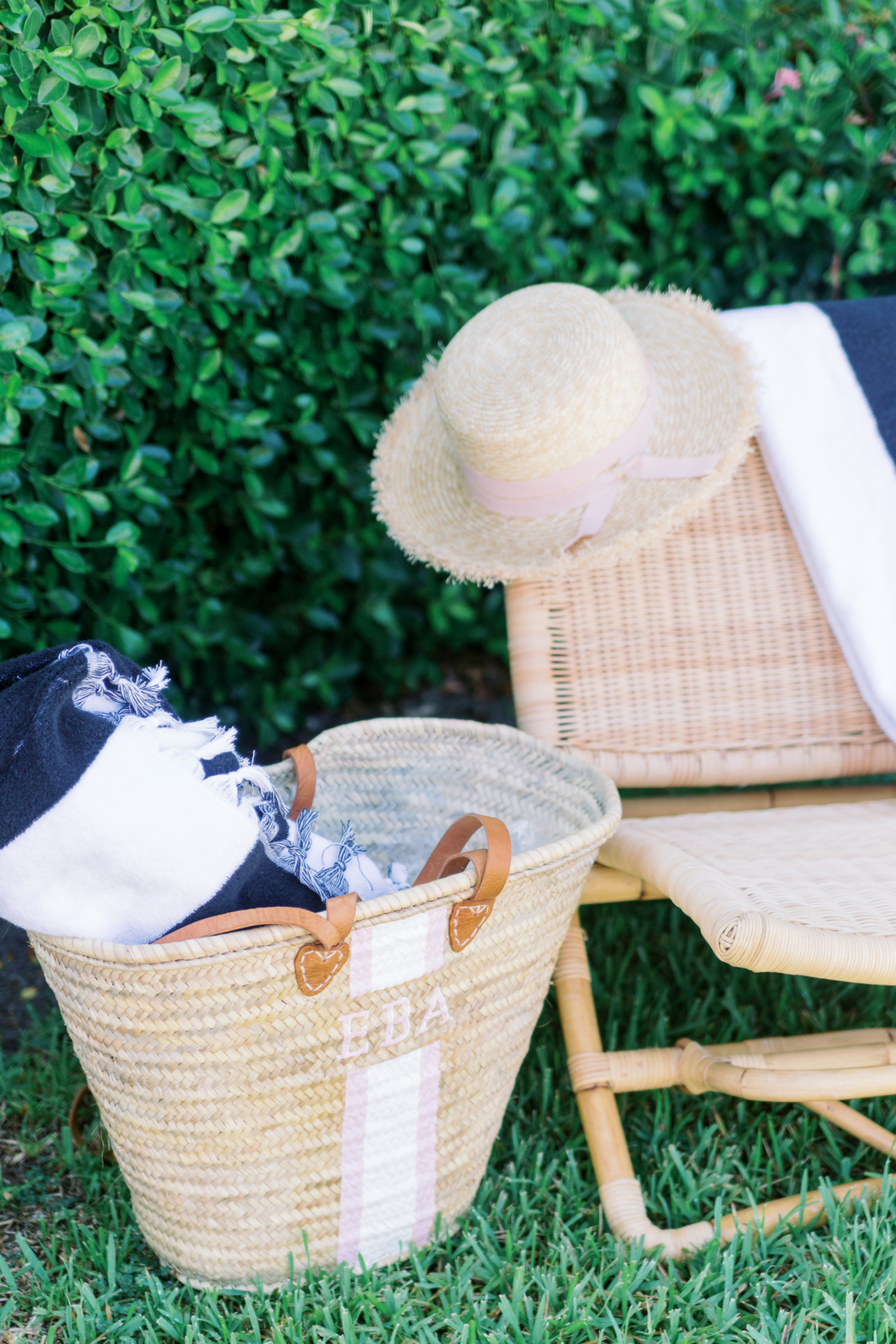 With the heat picking up we have rounded up a few summer staples. Serena & Lily's Mallorca Beach Towels are so great and available in black, navy, coastal blue, smoke grey, canary yellow and poppy red. The classic black and white stripe matches our home decor and we love the tassel detail. They are super absorbent, easy to wash and dry and keep their shape and color. We also love Serena & Lily's Palisades Wicker Chair in Natural. We use a set of two as decor in the house when we aren't using them at the beach. They fold up easily and have a built in handle to carry to the beach or pool. We are also big fans of the gingham coastal blue teak beach chair or teak sling chair with the matching gingham coastal blue umbrella.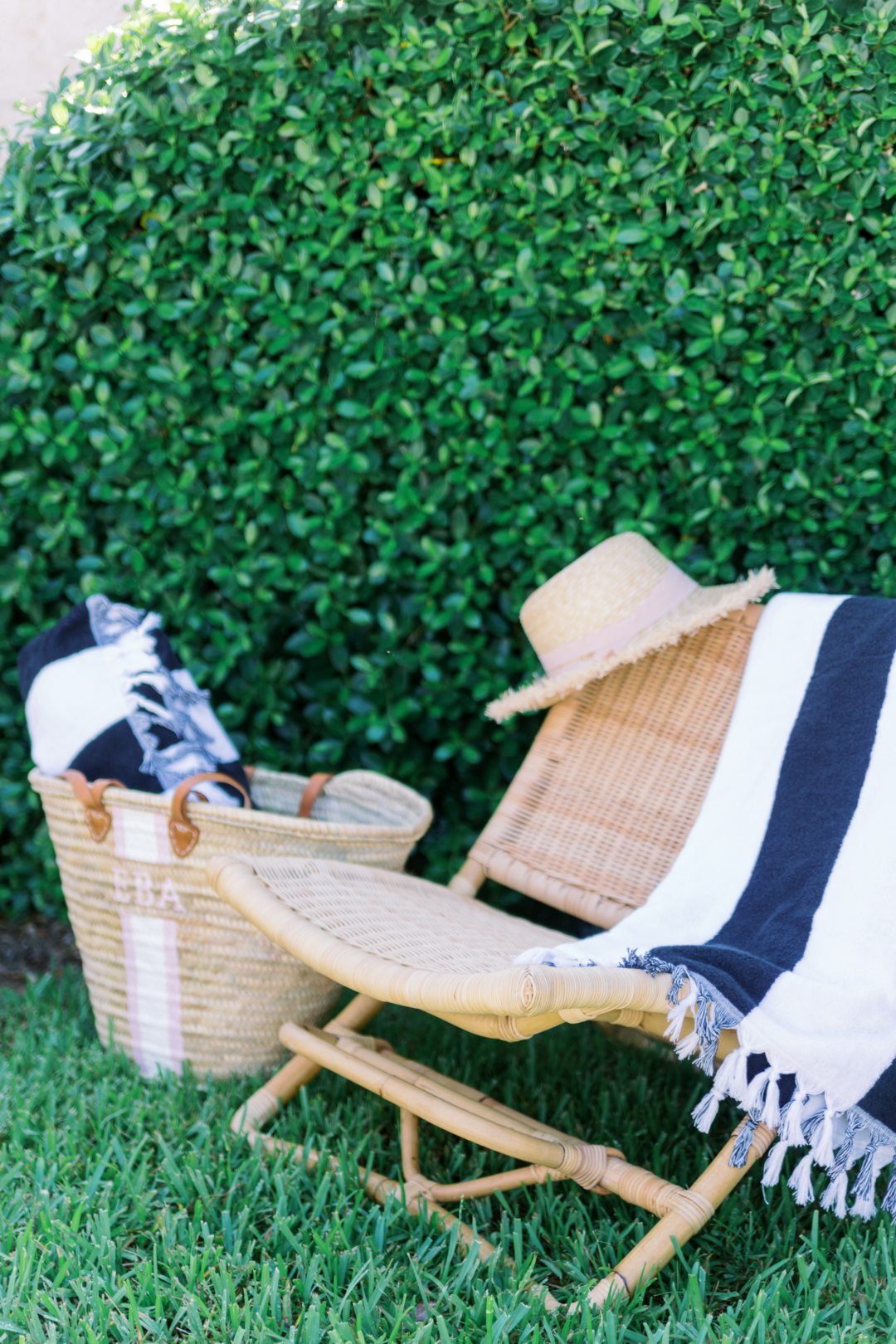 We have had this Mariella Vilar straw basket bag for a couple years now and it is still in great shape and the perfect beach or pool tote. These bags are so durable even when tossing in wet suits and towels and it fits a good amount of our beach or pool essentials in it. Our go-to beach hat this summer has been the fringed trim straw hat with blush pink ribbon from Tyler Boe. We love that it holds it's shape and has a great, sturdy brim.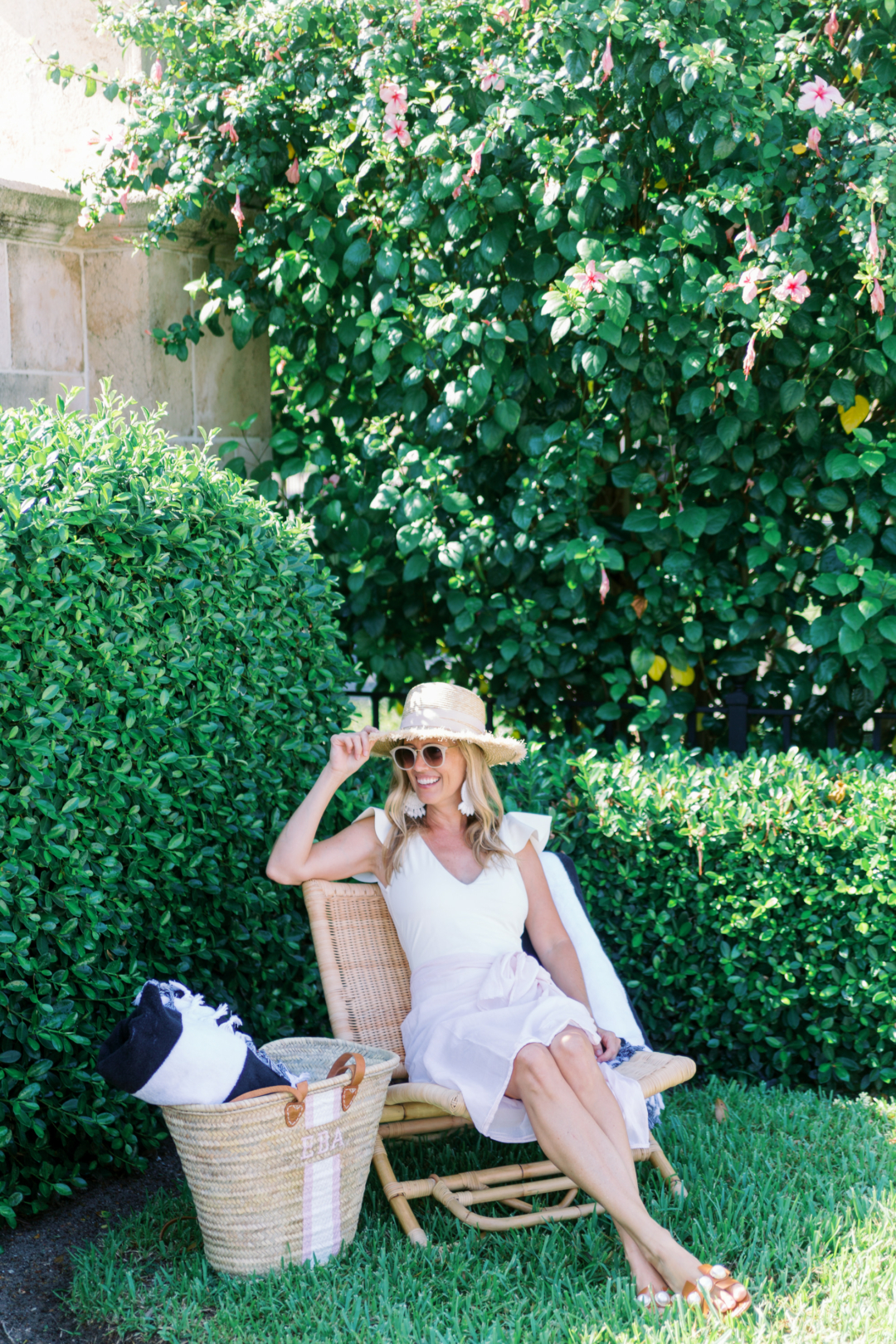 We have been wearing an assortment of one piece suits this summer with sarongs from Minnow Swim or pareos from India Amory. We love Minnow Swim's prints from florals to our favorite blush pink and mint. Minnow Swim's one pieces for the kids offer full coverage of the arms and less sunscreen application (a mom win lol).  Their recent mommy and me collections have been so cute and fun to match with the kids.
This summer has many of us spending more time at home. Are you planning to travel or sticking around town? We'd love to hear how you are spending your summer and tips for entertaining the kiddos!
Thank you to Serena & Lily for partnering on this post! 
Credits:
Photography: Shea Christine
Towel: c/o Serena & Lily
Chair: c/o Serena & Lily
Bag: c/ o Mariella Vilar
Hat: c/o Tyler Boe
Sarong: c/o Minnow Swim
Earrings: c/o Jennifer Miller Jewelry