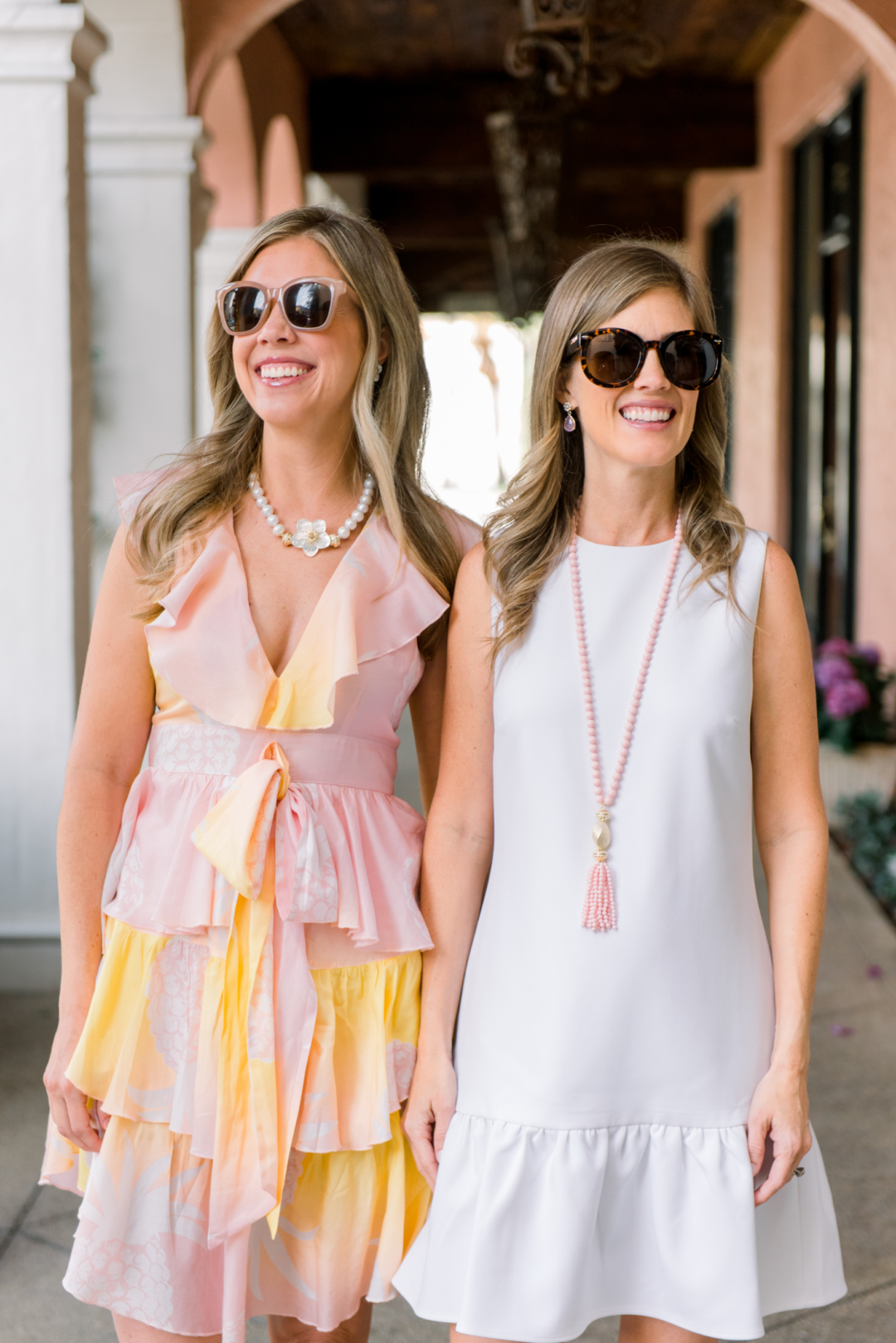 Today we are sharing Clara Williams, a jewelry line we have fallen in love with its versatility and quality materials. Mother's Day is just around the corner and one of her pieces would make the perfect gift for your mom, grandmother or yourself!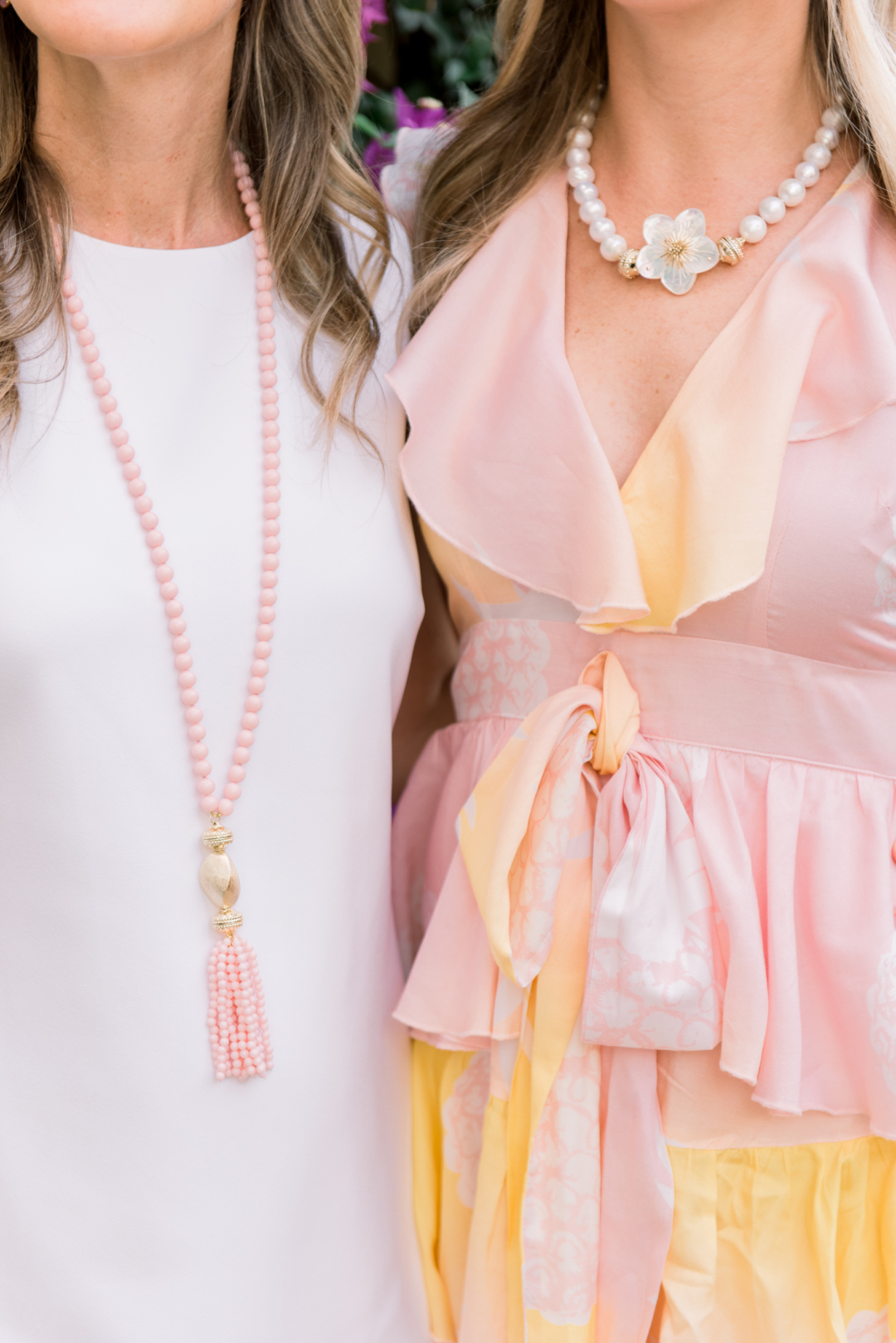 One of our favorite parts of blogging is getting to work with incredible women like Clara Williams who turn their hobby into a business. Click here to read more of her story.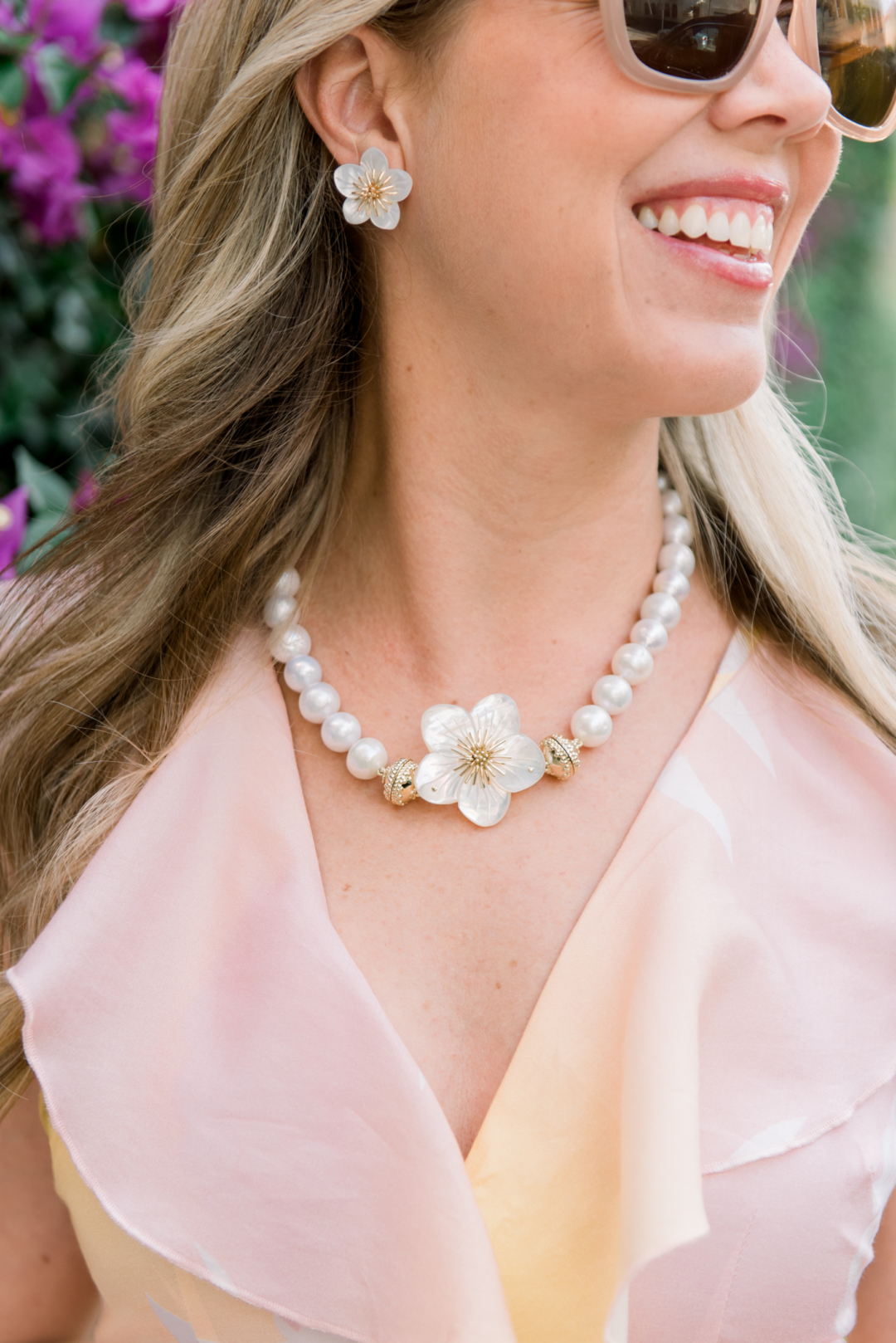 Danielle is wearing the Cherry Blossom Earrings made of mother of pearl and accented with 14K gold. She paired the earrings with the Classic Pearl Necklace and Large Cherry Blossom Centerpiece. The most amazing feature of Clara Williams line is her necklaces are interchangeable with magnetic CWC centerpieces, tassels and tags.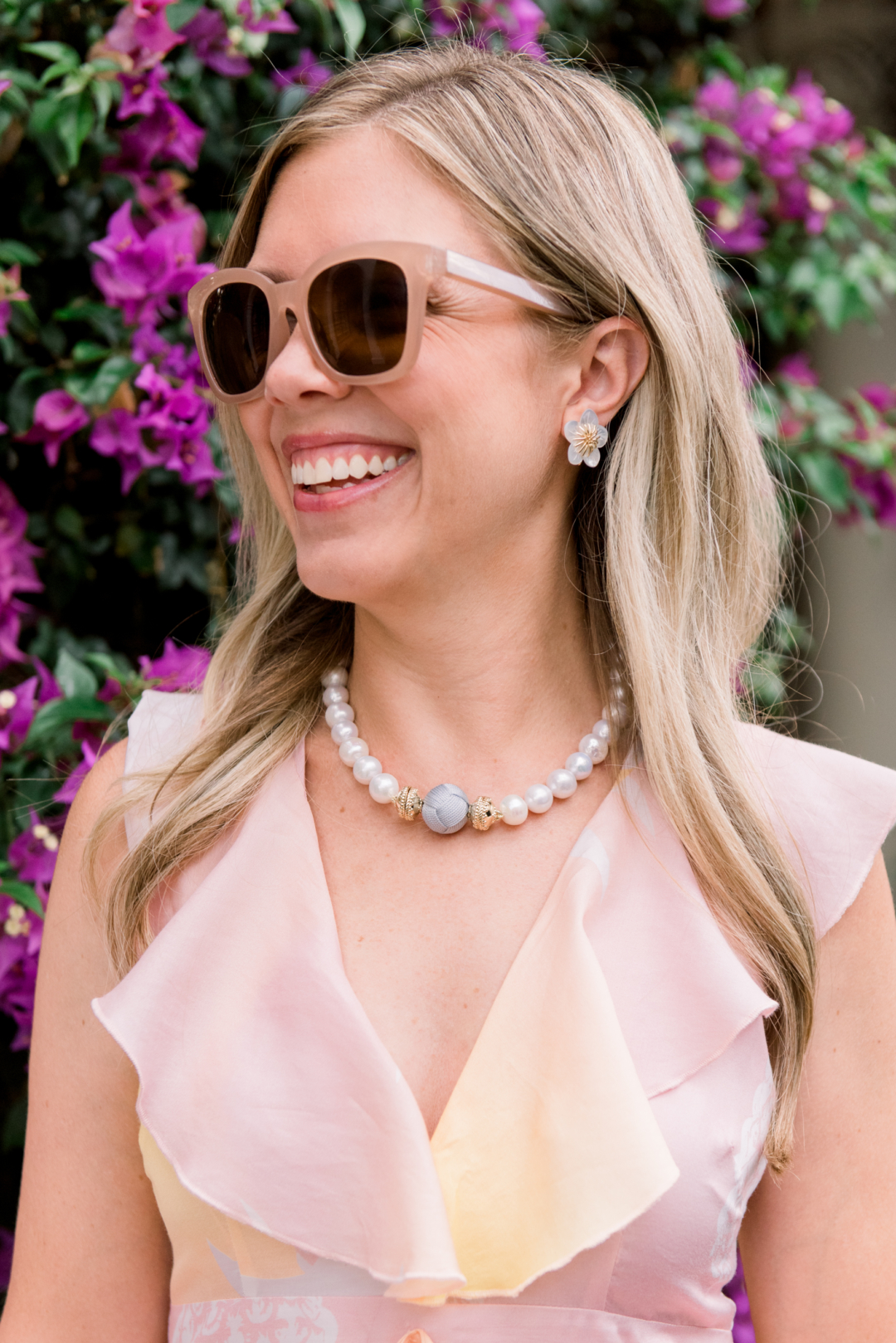 Here Danielle swapped out the Large Cherry Blossom Centerpiece on the Classic Pearl Necklace for the Woven Knot Centerpiece.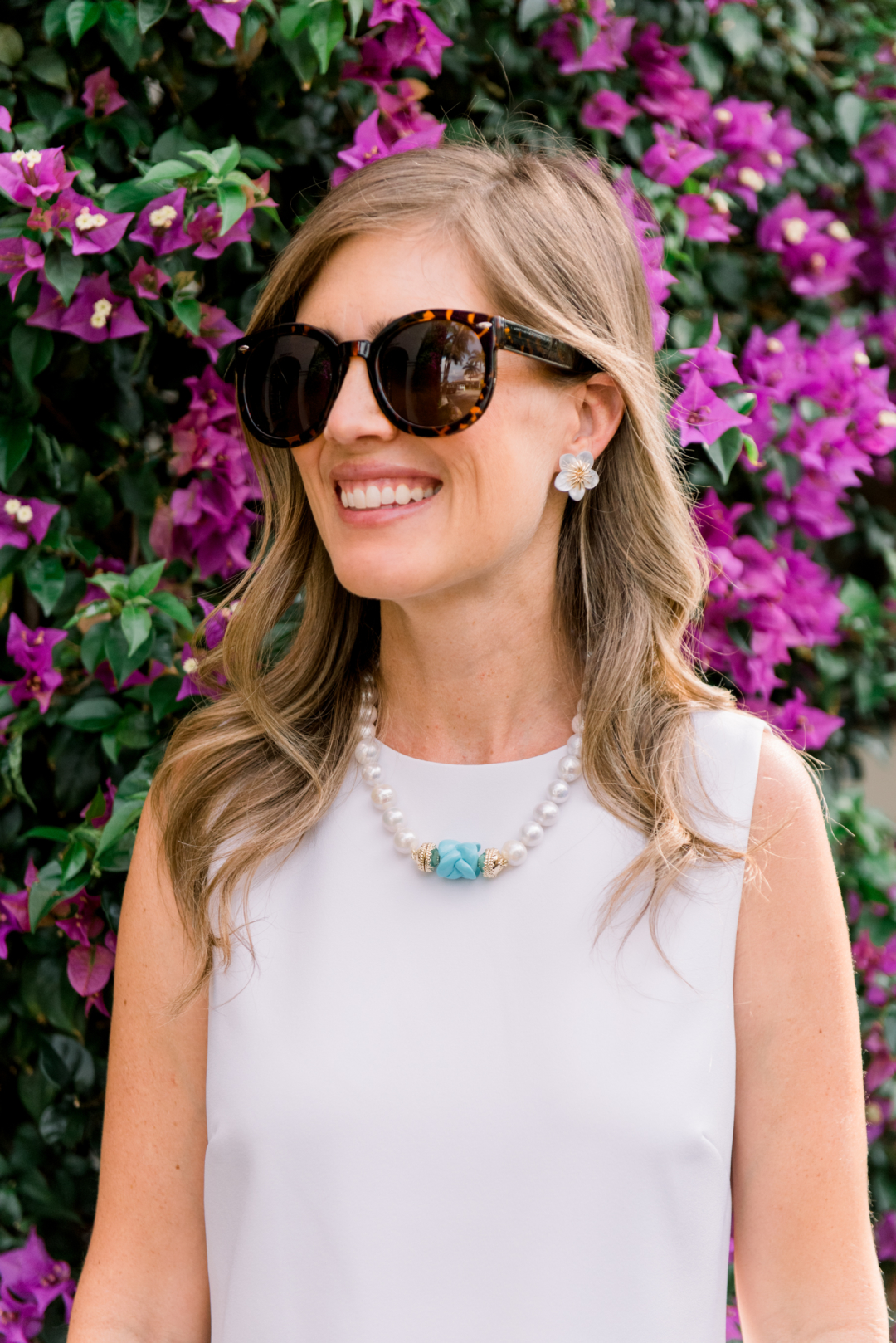 Beth switched out the for the Mini Basket Weave Centerpiece on the Classic Pearl Necklace.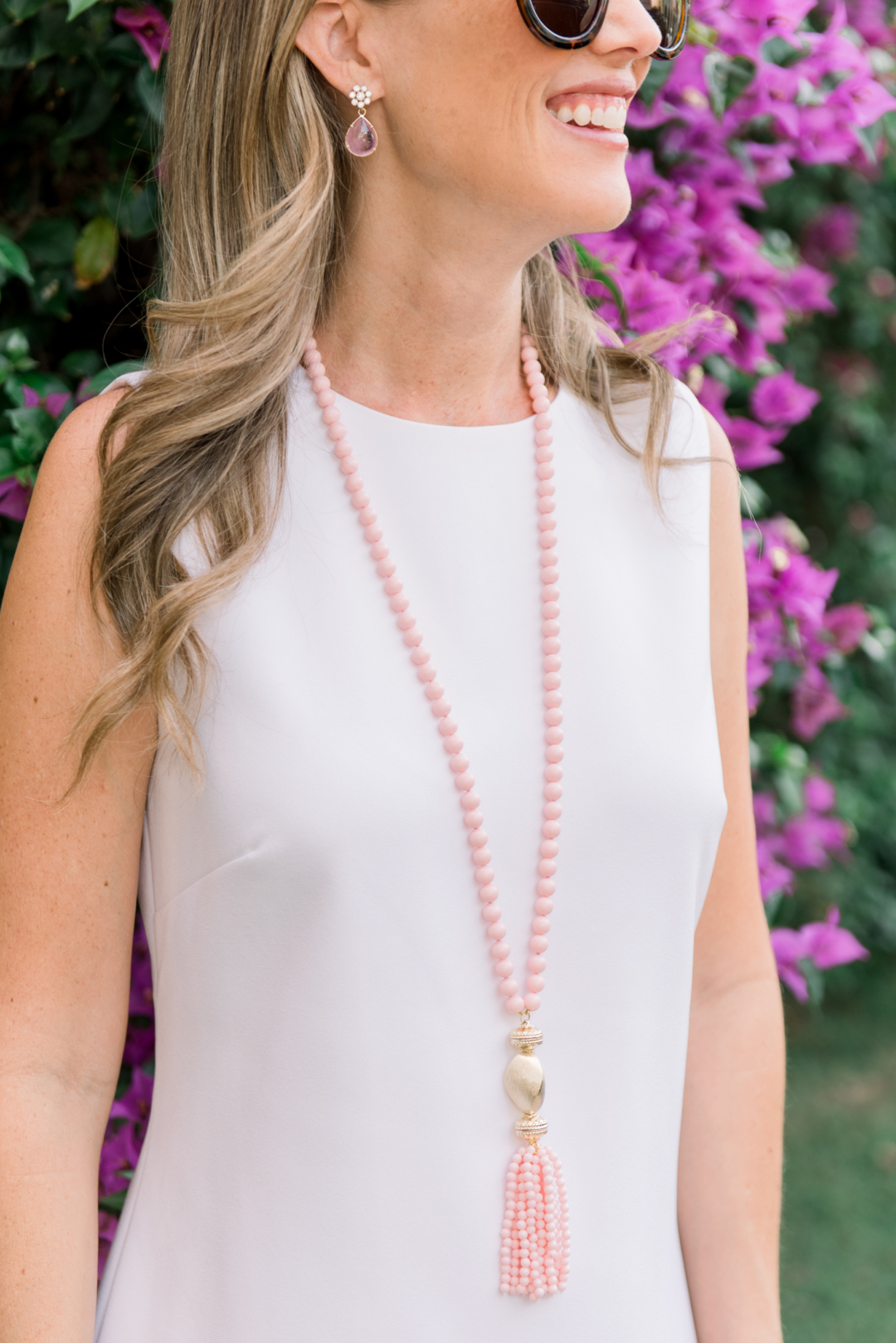 Beth is wearing the 18K Mini Blossom Earrings with the Pink Tourmaline Drops paired with the Victoire Necklace and Silk Dune Centerpiece and Victoire Tassel.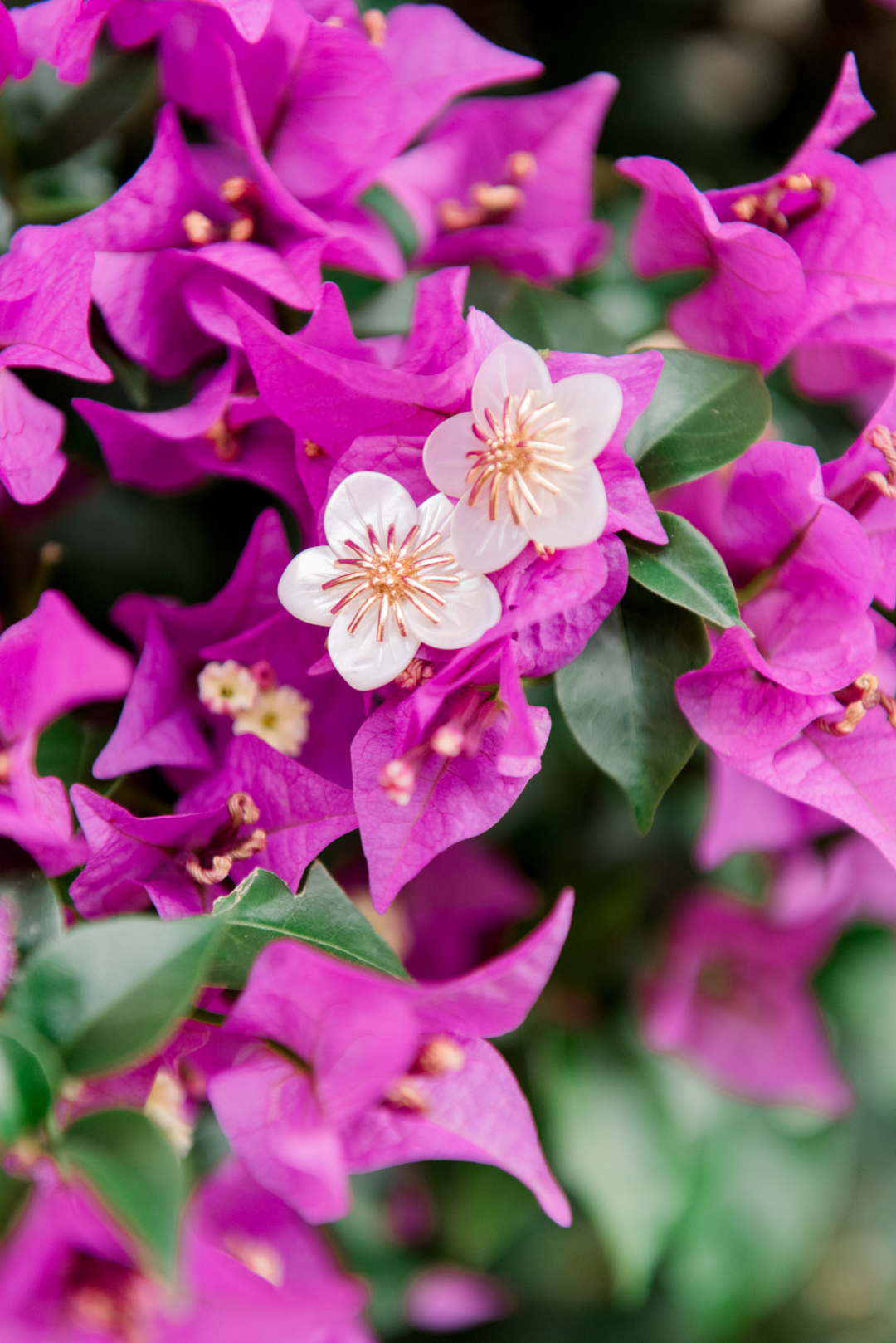 For Mother's Day, Clara Williams is offering 10% off to Palm Beach Lately followers with code: PBL at checkout.
Another amazing feature of Clara Williams jewelry is the magnetic clasp. No fussing over the small hook on your necklace, when trying to put it on.
Thank you Clara Williams for partnering on this post!
Credits:
Jewelry: Clara Williams
Photography: Shea Christine Photography