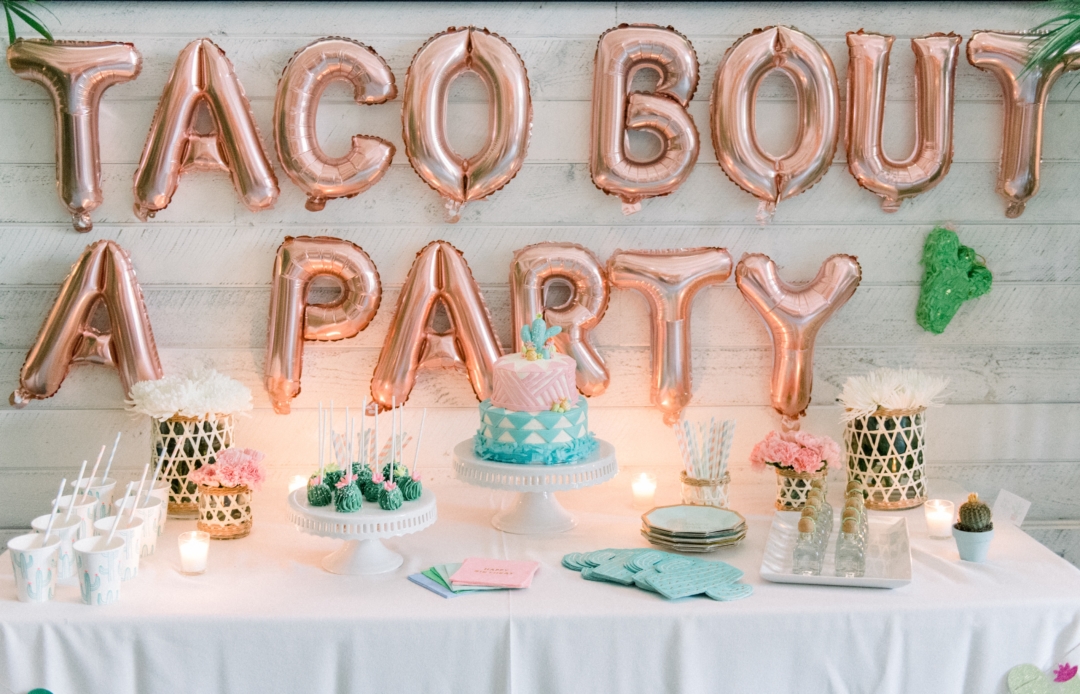 Earlier this summer, we shared our "Summer Lately" Bucket List that included enjoying lobster rolls on Nantucket, playing tennis and climbing the Jupiter Lighthouse. Celebrating Danielle's Birthday was on the list and it was quickly approaching without any plans! My idea snowballed and I decided to plan a "Taco Bout A Party" Birthday Surprise in less than 72 hours ha!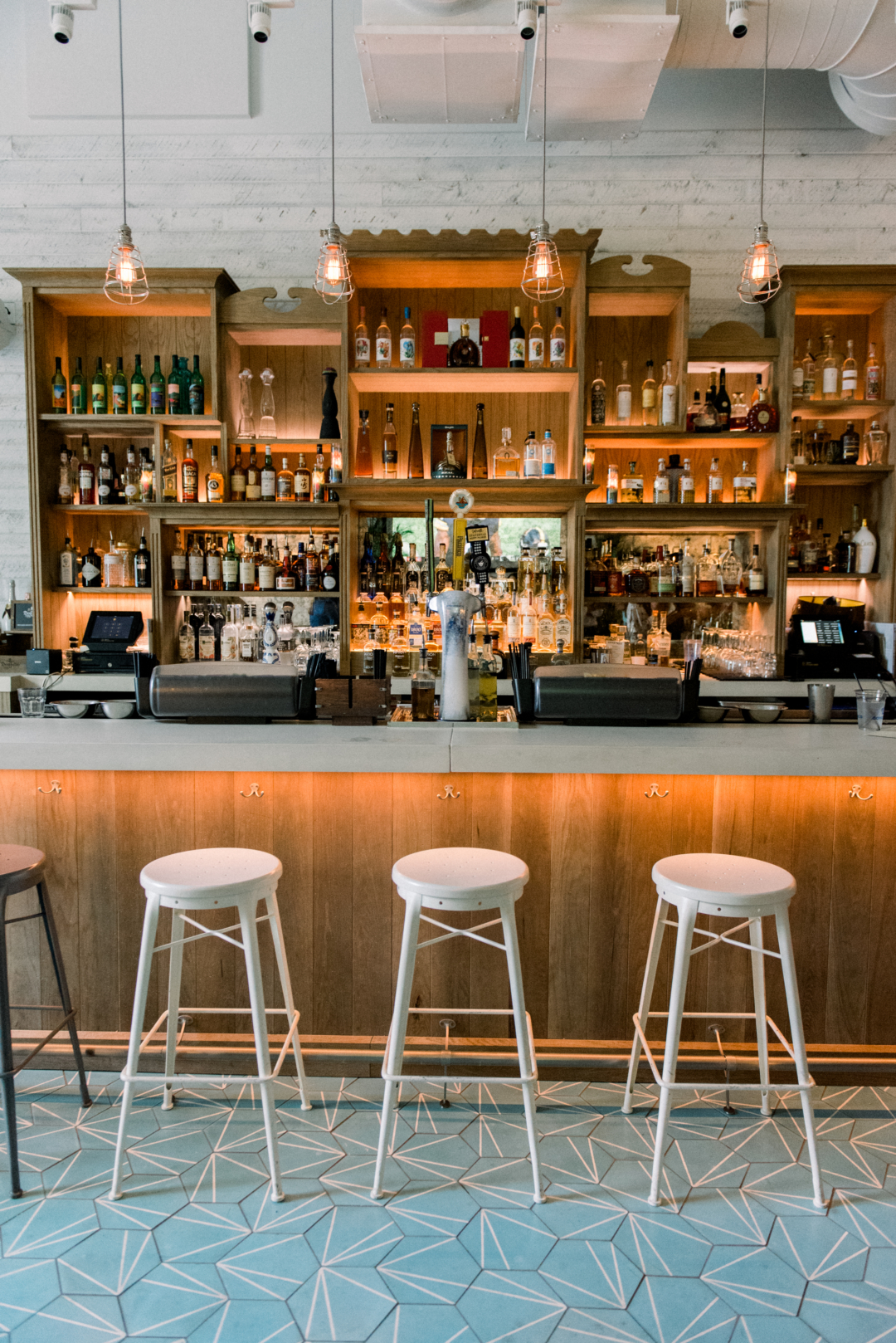 I've been wanting to do something in Coyo Taco's back room at The Royal Poinciana Plaza for months and thought it could be the perfect place to invite some friends to celebrate! The stars aligned and 30 of our closest friends rounded up babysitters or their husbands were kind enough to offer to stay home, so they could celebrate with Danielle!
Our friend Jamie from Southern Belle's Cakery whipped up this adorable cake and cactus cake pops!
Lovely Little Party, made these fun "Yeah, It's Spiked" tags and I got cactus plants from Home Depot and spray painted mini clay pots from Michael's. Aren't these Lindroth Design hurricane vases perfect for flowers or candles for any occasion or home decor!
I spray painted palm leaves from our backyard pink and mint and they originally were for the dessert table, but they didn't fit, so we added them to the bar.
She was suspicious, but had no idea 30 of her closest friends and family would be there waiting for her!
Coyo Taco passed around the most delicious assortment of tacos along with guacamole, salsa, chips and their signature margaritas! Their staff was incredible! They helped us unload, set up, pass food and were the best bartenders and DJ.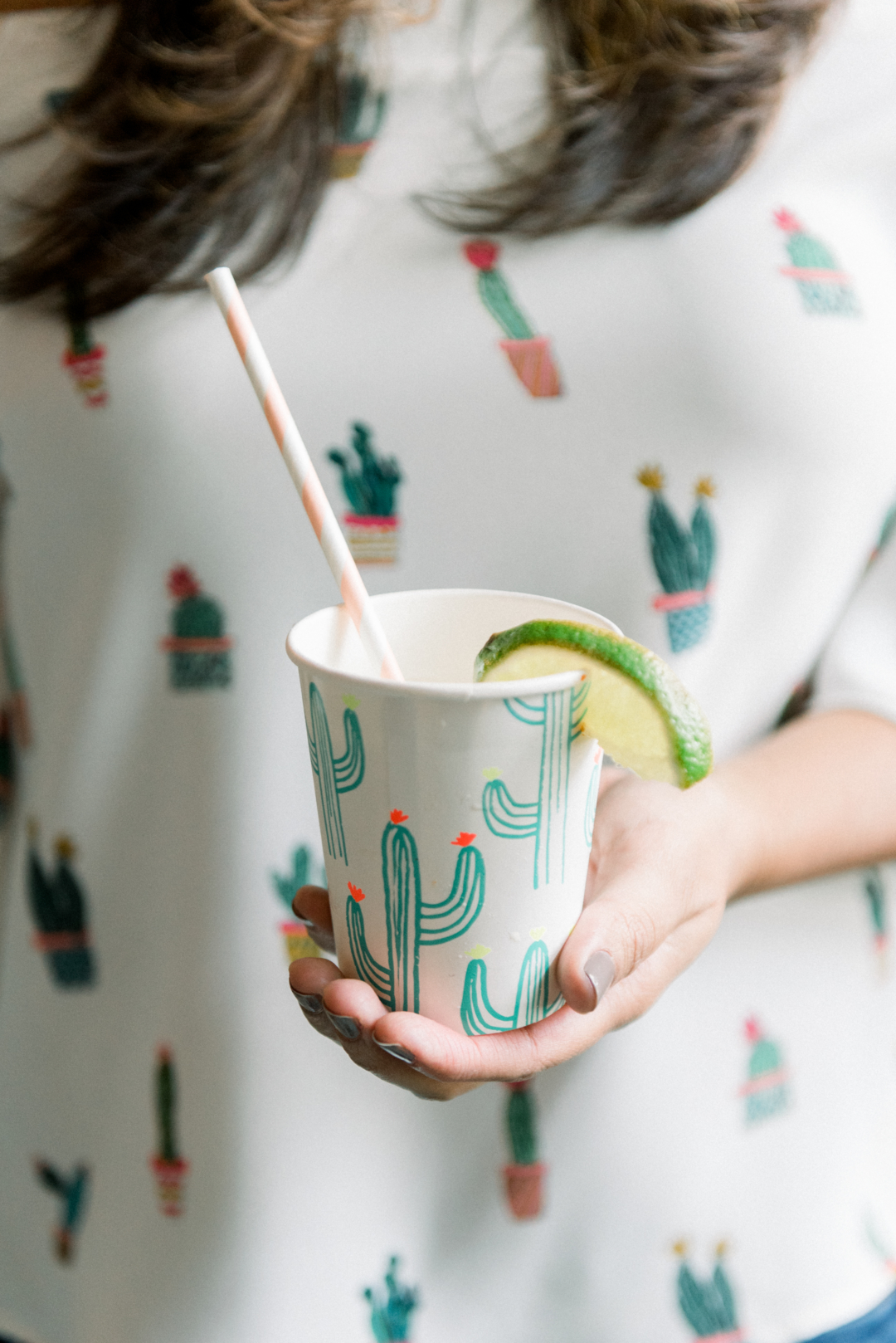 Thank you to our friend Veronica (who by the way had the perfect cactus shirt just waiting for the right occasion lol)! She helped me blown up balloons, get flowers for the arrangements, and other last minute miscellaneous party supplies.
Thank you to everyone who came out to celebrate!
Credits:
Location: Coyo Taco at The Royal Poinciana Plaza
Photography: Shea Christine
Cake and Cake Pops: Southern Belle's Cakery
"Yeah, It's Spiked" cards : Lovely Little Party
Hurricane Vases: Lindroth Design