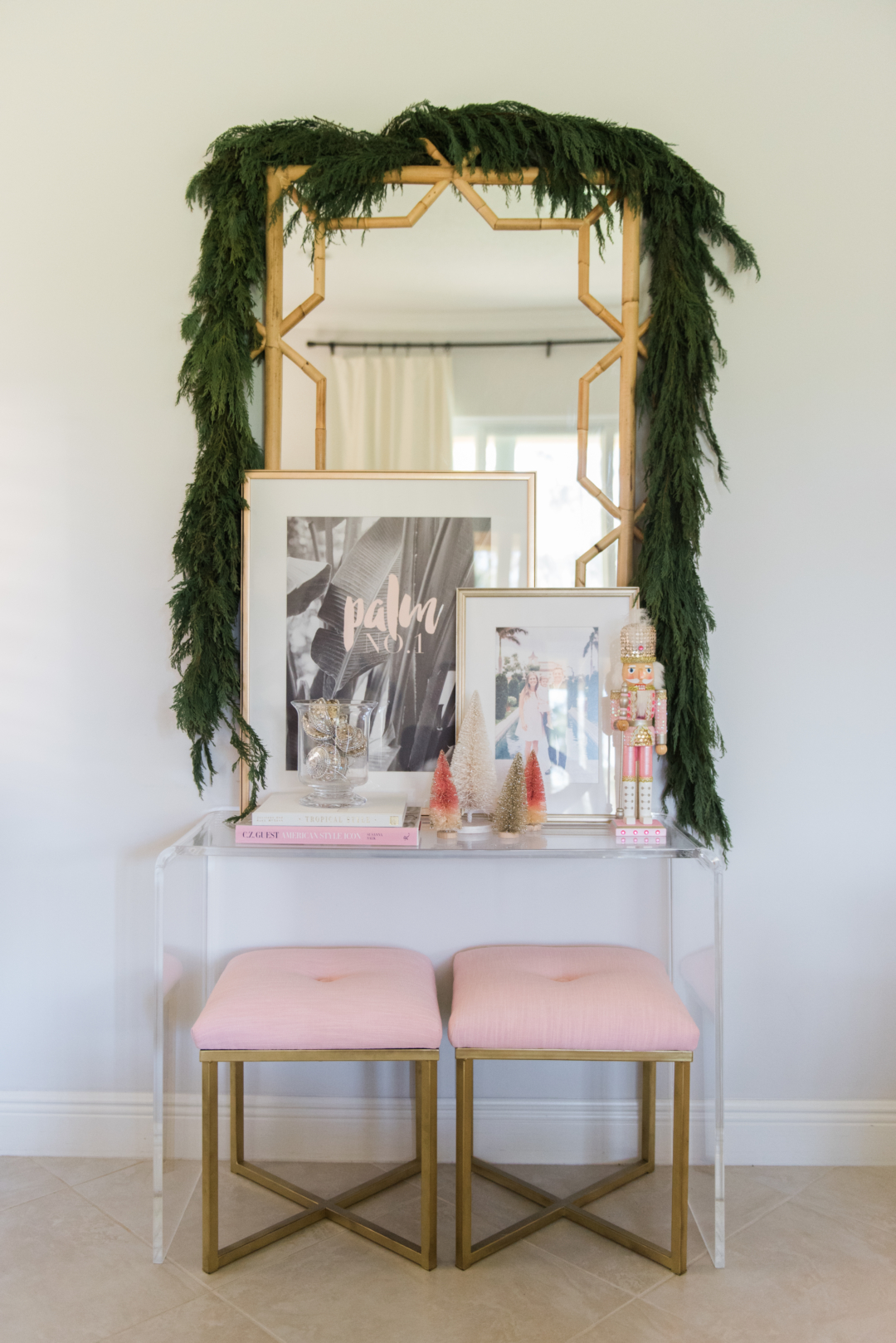 Styling the consoles in our homes each season is now one of our favorite things to do. What used to be intimidating and sometimes frustrating has become a fun way for us to express ourselves in our homes! To take the guesswork out of it, Beth and I are sharing how we recently styled our consoles with framed family photos by our favorite framing company, Framebridge. Come along as we each break down how to style a console step-by-step so you can create a happy little corner that is totally you in your home, too! Best part is… you can get 15% off your Framebridge order with code "PalmBeachLately15" and if you order by Sunday, December 17th, you will receive it in time for Christmas!
Beth's Console Styling Tips
Step 1: Start with key pieces like the console table, stools and mirror in a mixture of textures and materials like acrylic, rattan and brass. Beth also added fresh garland to the mirror for a special holiday touch.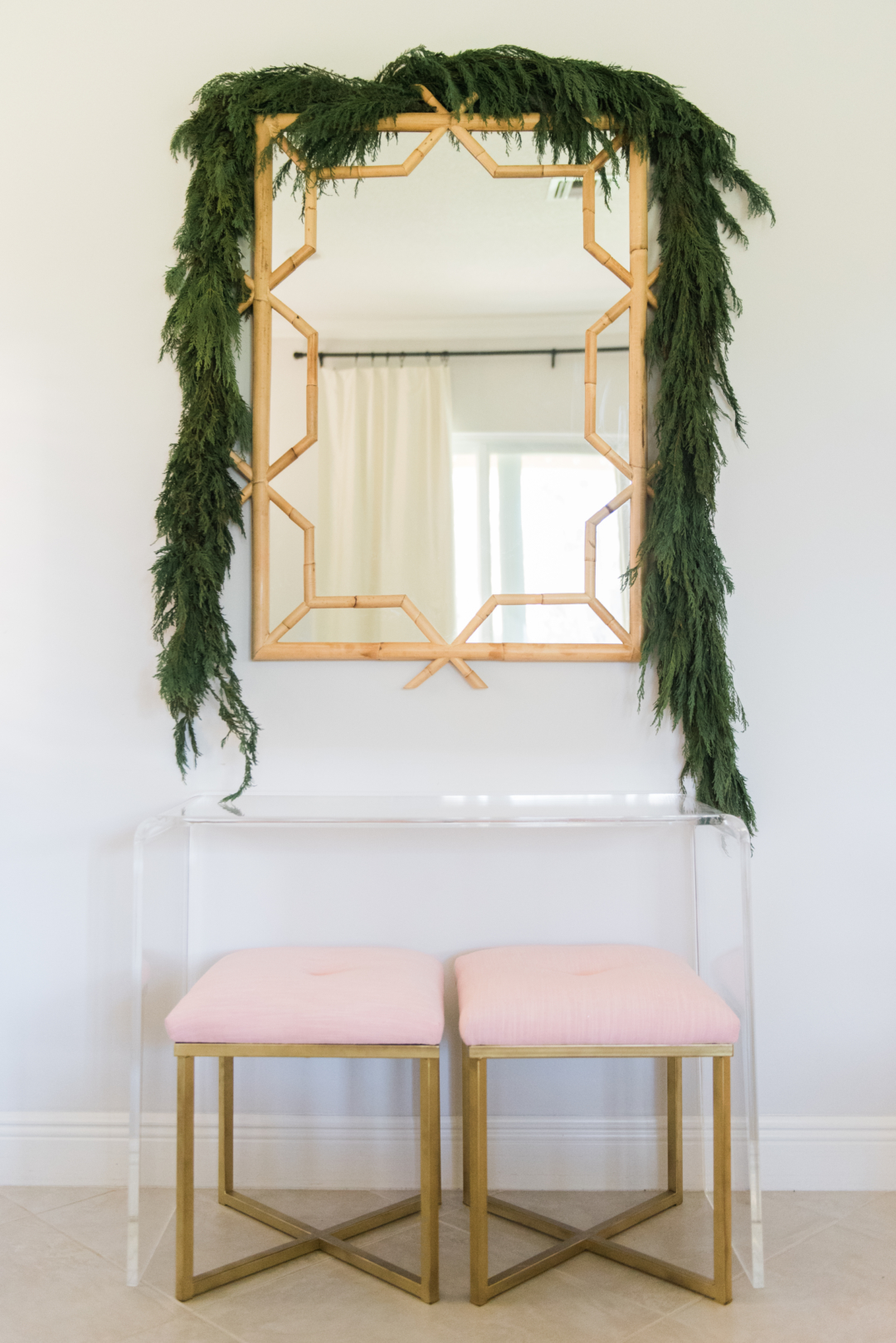 Step two: Layer unique artwork and personal photos framed by Framebridge in various sizes to personalize your console.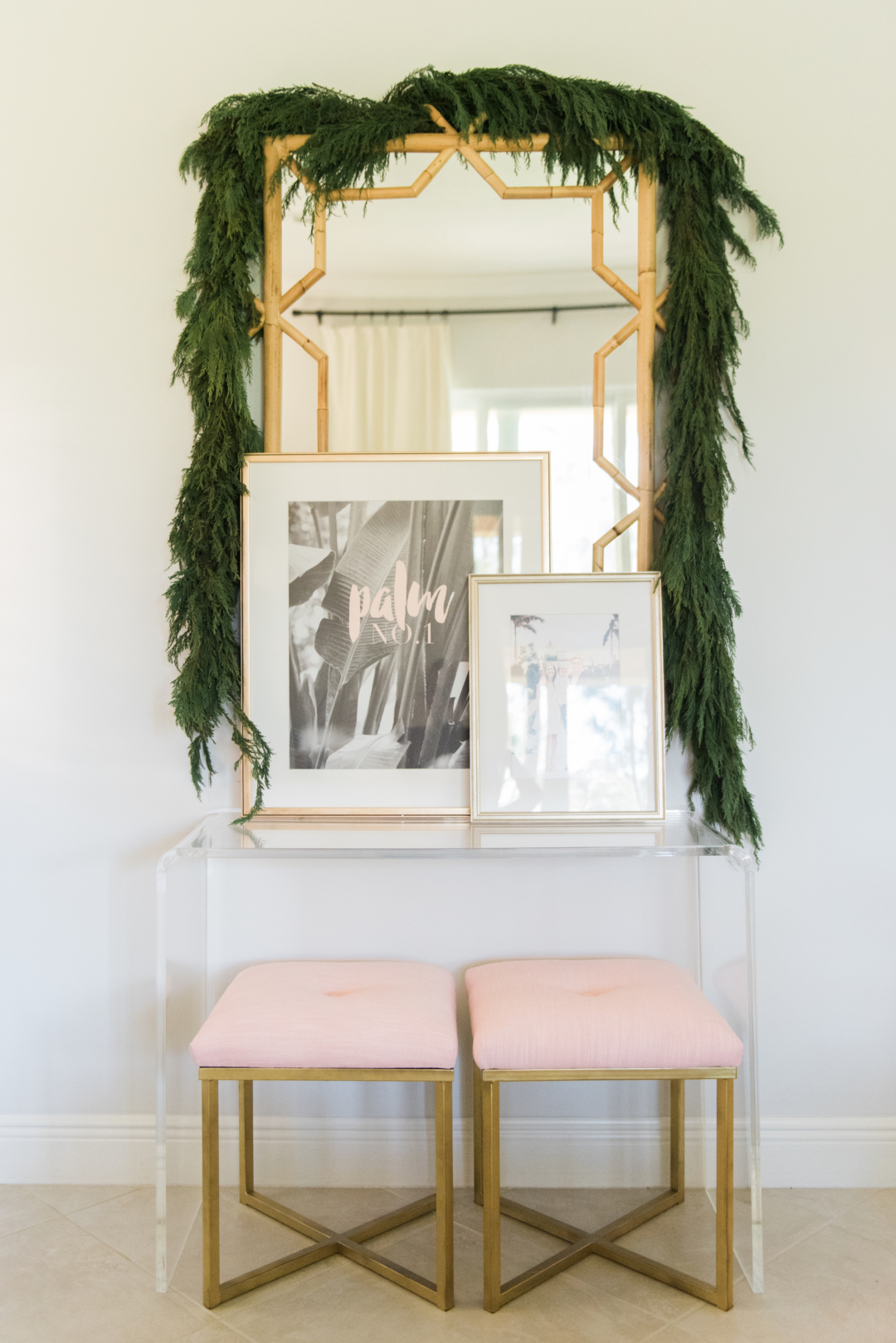 Step three: Stack a couple of your favorite books with complimentary themes and color palettes to share what you love and help fill up space.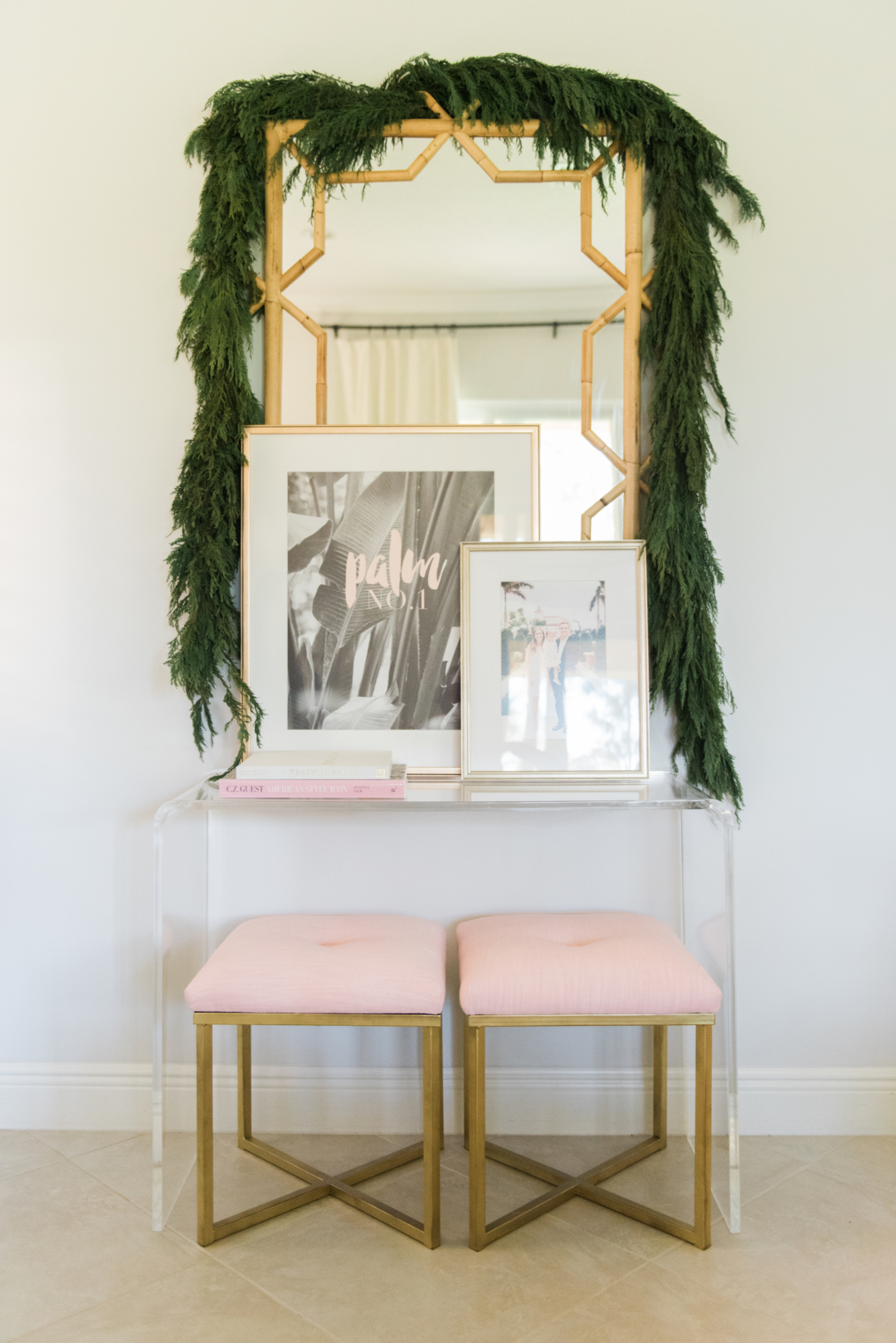 Step four: Add small objects that bring you joy, like a vase filled with ornaments, a Nutcracker and colorful bottle brush trees for the holidays.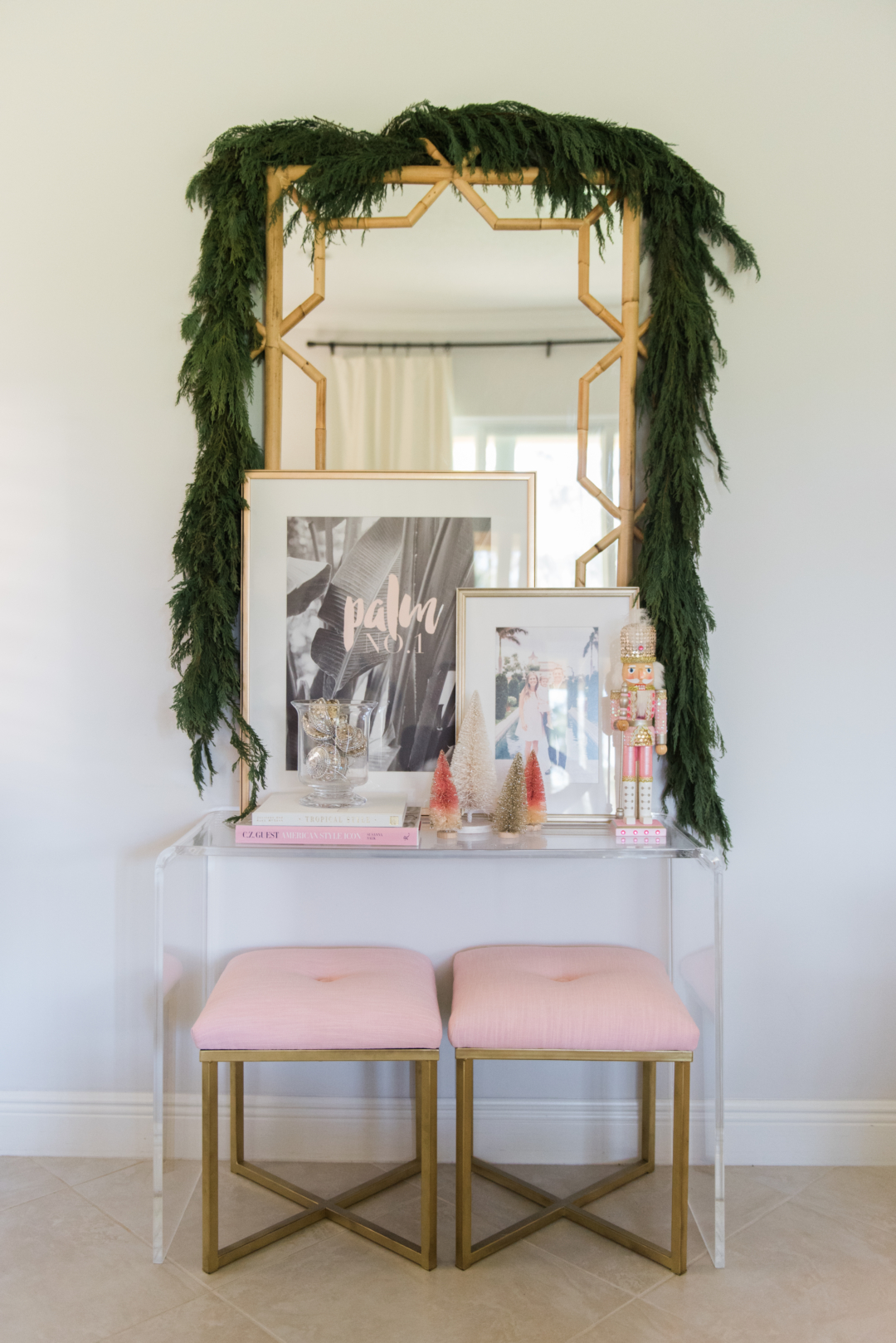 Danielle's Console Styling Tips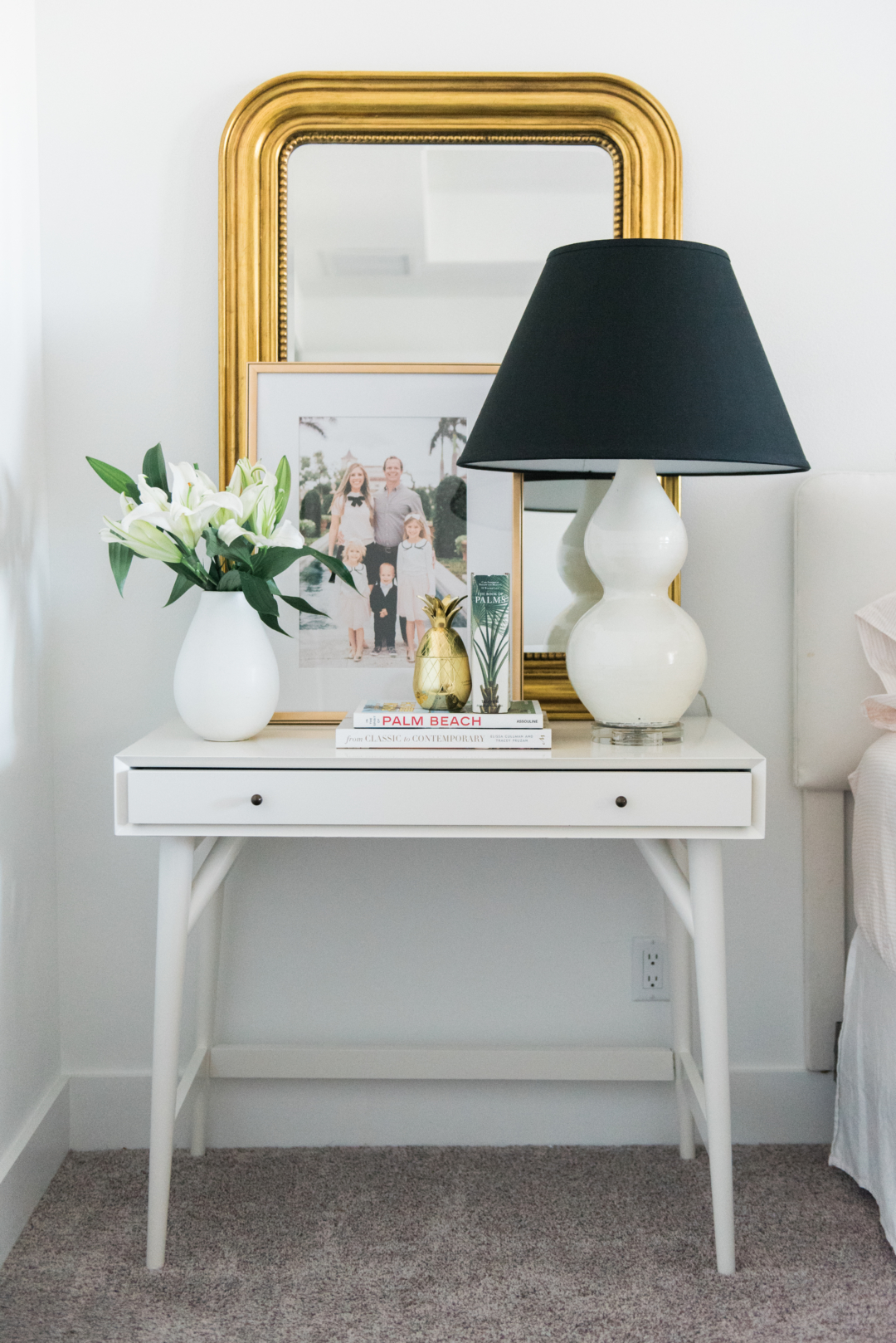 Step 1: Start with a classic white table and timeless gold mirror. Fun fact… the white table is actually a desk that I turned into a nightstand for our room thanks to the larger size and more affordable price.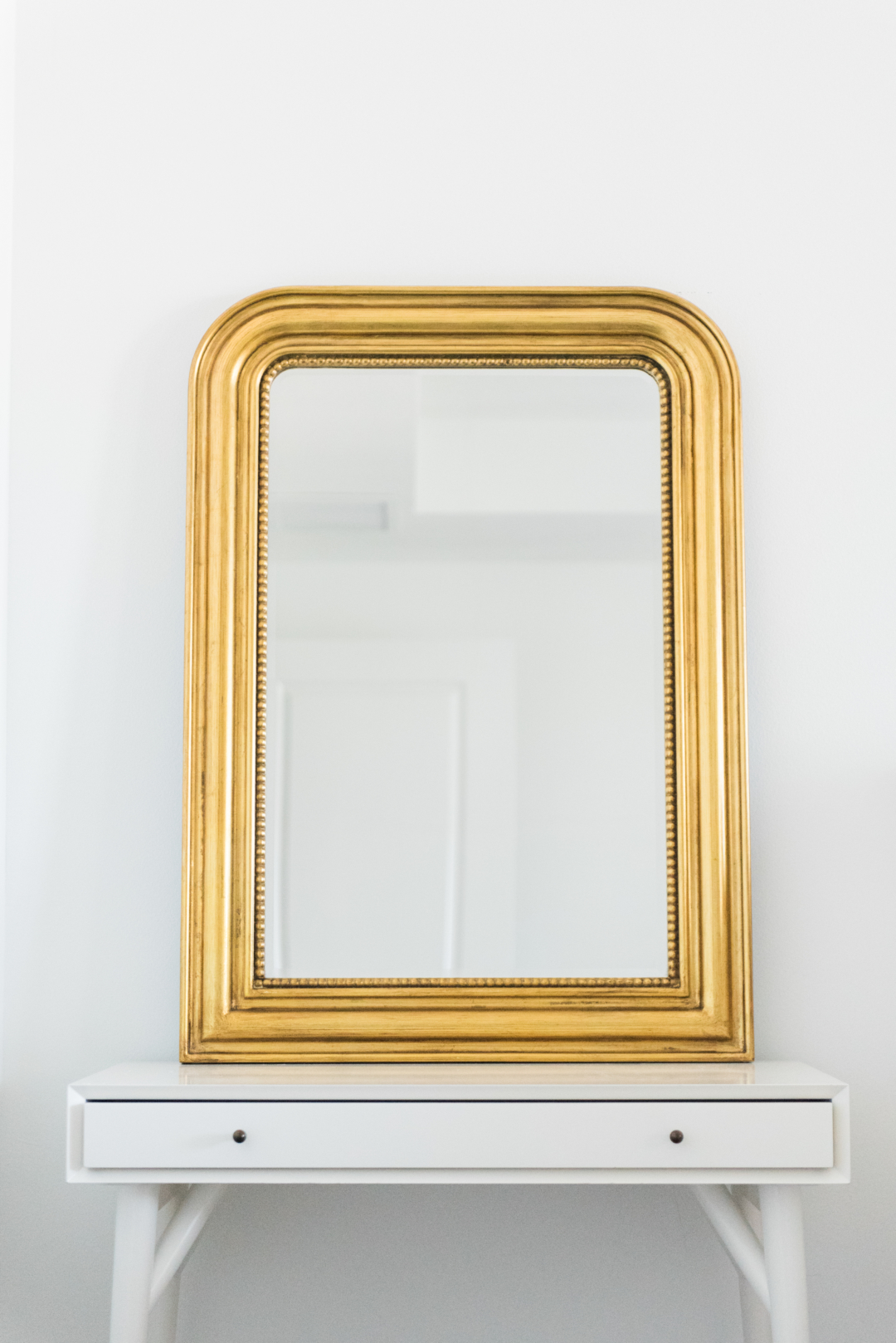 Step two: Add a large, fun shaped lamp with a bold lampshade that pops.
Step three: Layer your most current family photo framed by Framebridge in front of the mirror.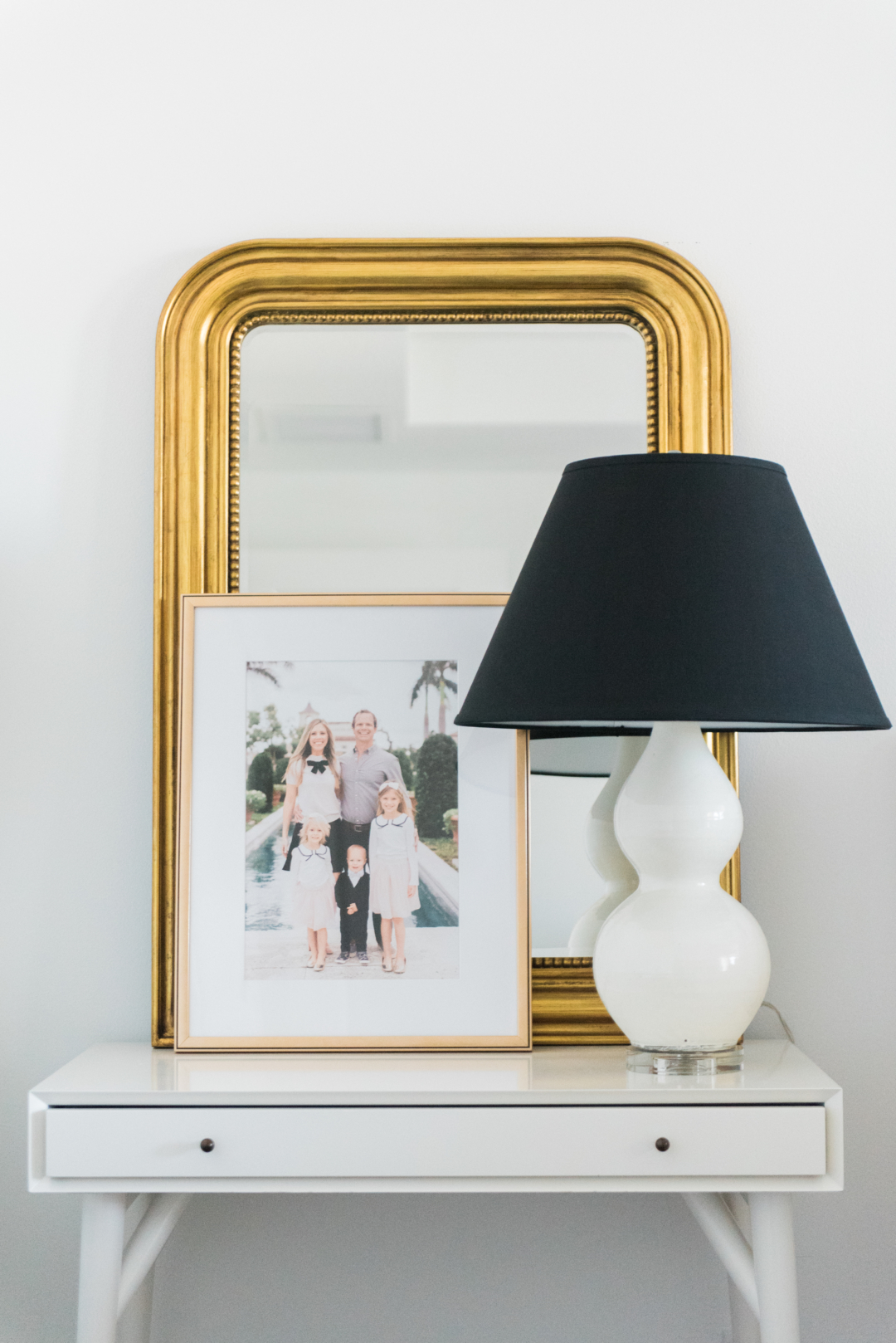 Step four: Add a simple vase with fresh flowers that smell great and brighten your day. Some of our favorite flowers include peonies, lilies and tulips.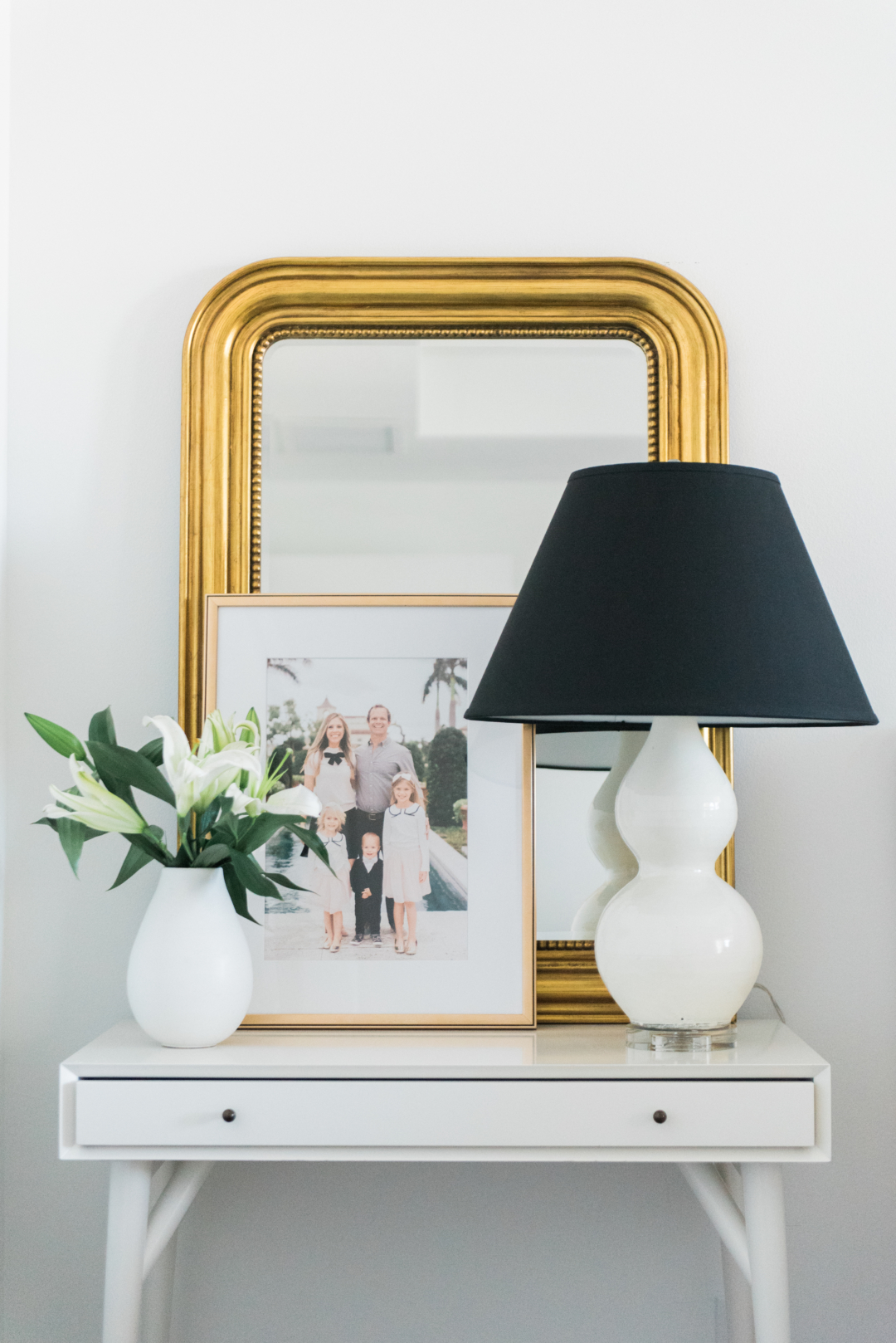 Step five: Complete the look with your favorite books and a brass object.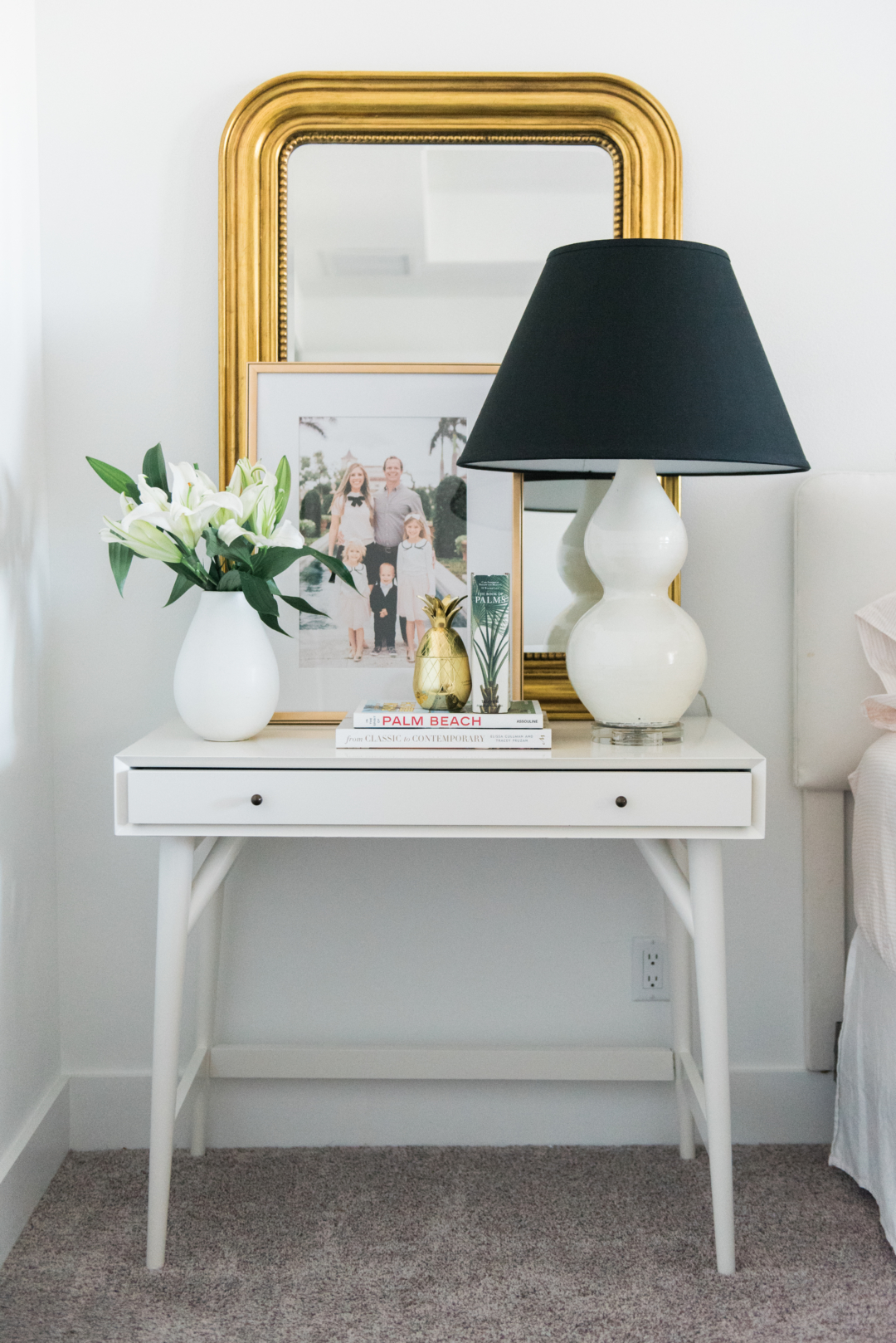 Credits:
Photography: Shea Christine
Framed art print and photos: c/o Framebridge
Beth's mirror: Serena & Lily
Beth's table: CB2
Danielle's mirror and lamp: c/o Frontgate
Danielle's table: c/o West Elm
*Thank you to Framebridge for partnering with us on this post!