<Thank you to Minted for partnering with us on this post>
Happy Monday, gals and guys! By now you probably know that today is not just any Monday – it's Cyber Monday – and we'll have more on that in a minute! First, we wanted to recap our holiday weekend with you. This Thanksgiving break, Beth and I celebrated in two different states. She has been up north in Maryland enjoying all of the perks of cooler weather and farm life with her hubby, their adorable daughter and her sweet in-laws.
Their days have been spent with laid back outdoor activities like feeding cows, petting sheep, riding ponies for the kids, visiting a tree farm and drinking hot apple cider. Slowing down and relaxing, especially during this busy time of year, is so good for the soul. Before her flight home, she can't wait to go into Georgetown and visit one of our favorite stores, Tuckernuck! They have the best dresses, shoes, and earrings – and, they currently have 20-30% off everything today, so you can stock up on their fashions for the holiday season!
Back here in Florida, I celebrated the holiday with my husband and I's families. That has been our annual tradition for as long as I can remember, and we are so grateful to be able to share the holidays with both of our families. You may have caught the Thanksgiving lunch we hosted at our home on Insta Stories that was followed by a friendly game of soccer. The post-meal family soccer match might just be our favorite new tradition!
I love playing like a kid lately, probably because I have three little ones. It brings them so much joy to see their Mom and Dad being silly with them. So we continued the family fun over the weekend by picking out and decorating our Christmas tree, swimming in the pool and riding bikes on the Lake Trail. My Mom, Grandma and I also dined at Restoration Hardware's restaurant in West Palm Beach. If you haven't been, you have to go ASAP. The store is gorgeous, the restaurant is so chic, the food is delicious <we had the Cheese Board, Gem Salad and Lobster Roll – all were great!>, and the view of sunset is spectacular!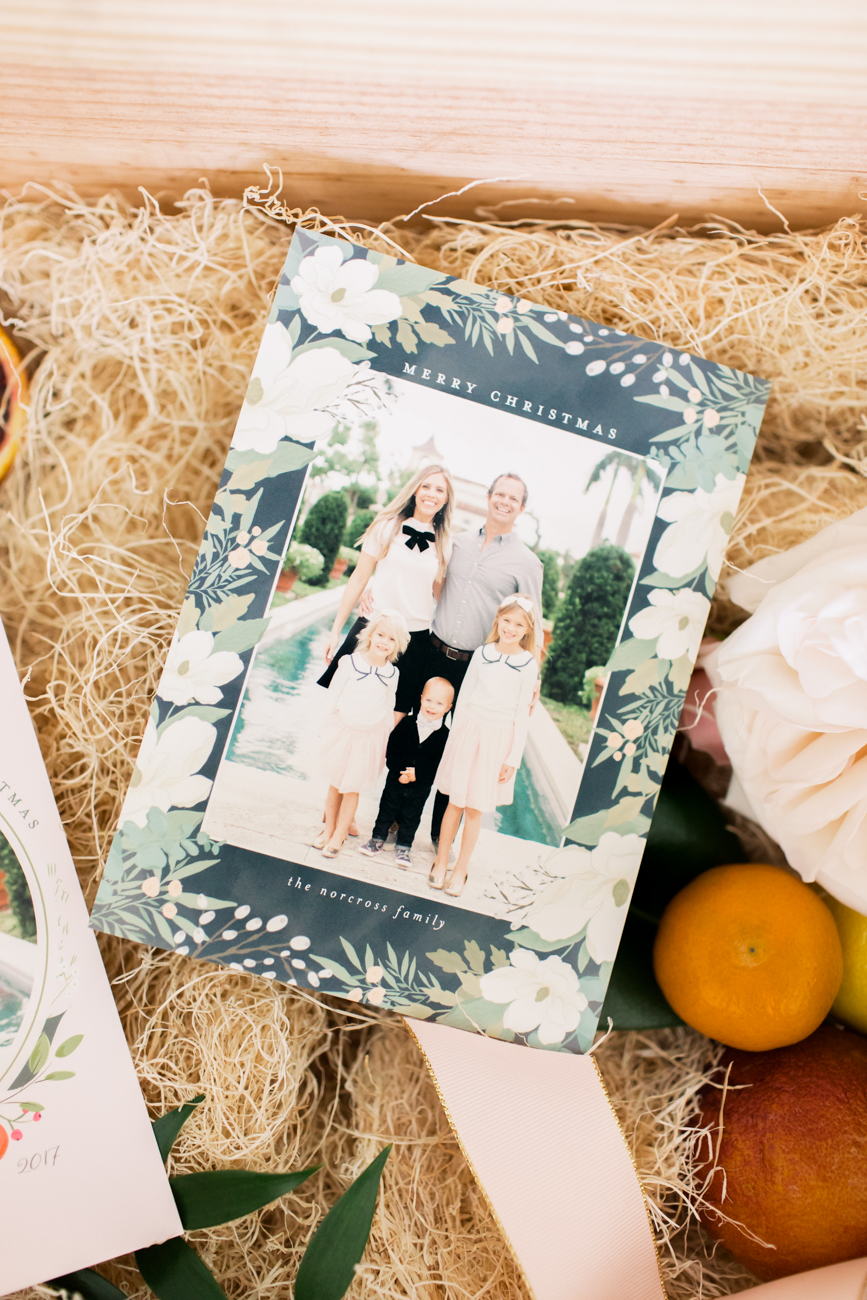 We may be in different places, but both Beth and I's hearts are full with memories we made with our families. One of our favorite shops that helps us to capture these sweet moments in time is Minted. They are always our go-to for holiday cards, but they have so many other great ways to personalize our family's style, like ornaments, art prints, party decor, gifts and wrapping paper! Their selection is stylish no matter what department and the options are endless. Plus, the best part is they are offering 25% off your entire order today for Cyber Monday!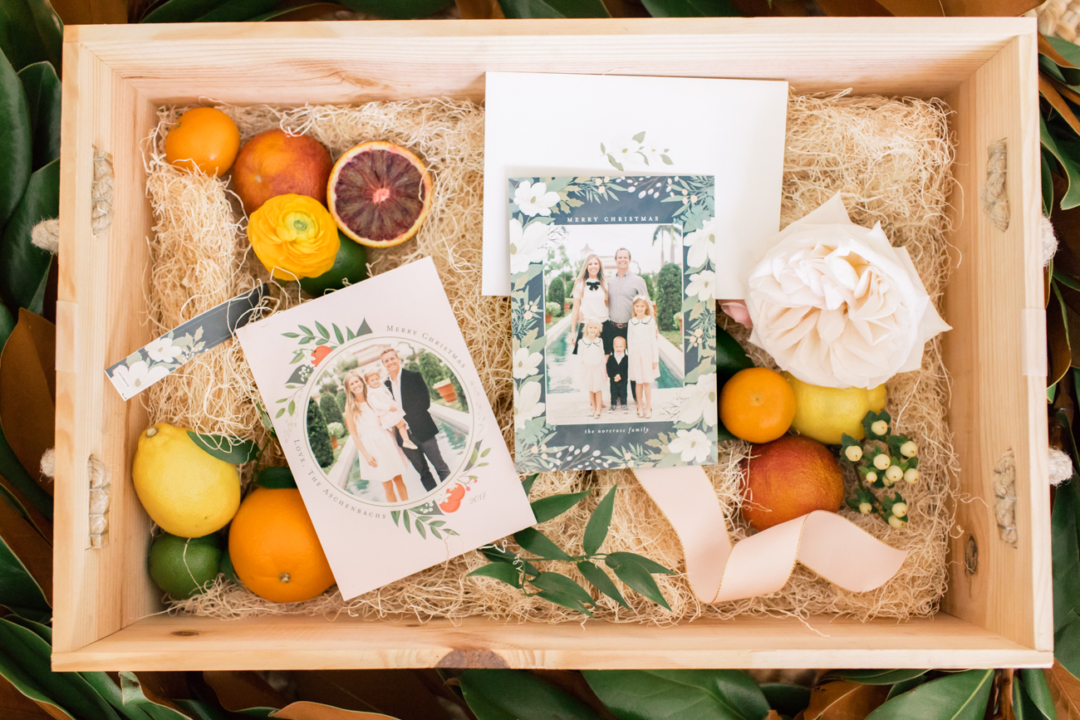 For our holiday cards this year, Beth customized this Orange Blossom design, and I ordered this Garden Frame floral design. We usually keep it simple, but it was fun to switch it up! We go back to Minted year after year because we love their holiday card designs, quality printing and paper and quick turnaround time. If you haven't made your card yet, tonight is the perfect time to cozy up by the computer and make it. You can shop more of our favorite holiday designs in the "Shop the Post" spot below. And because cards can be expensive, make sure to use code CM2017 to get 25% off your order!
Well, that about wraps up what's going on around here lately. You can also check out our new "Guide to Palm Beach" that we launched last week <don't miss our video at the very bottom of it, too!>. The response has been so positive, and we can't wait to see how it inspires visitors and locals to enjoy both old and new things around Palm Beach.
We also recently shared a collection of blush, green and gold holiday dresses <all under $150> on the blog! And coming soon, we have lots of new fashion, home and travel content that we can't wait to share with you. So stay tuned and make sure to follow along on Instagram, too. We are so blessed to do what we love to do, and we can't thank you enough for following along and enjoying what we create for you. It truly means the world to us! xo
Credits:
Photography by: Thompson Photography Group
Photo editing: Iris Moore Photography
Cards: c/o Minted