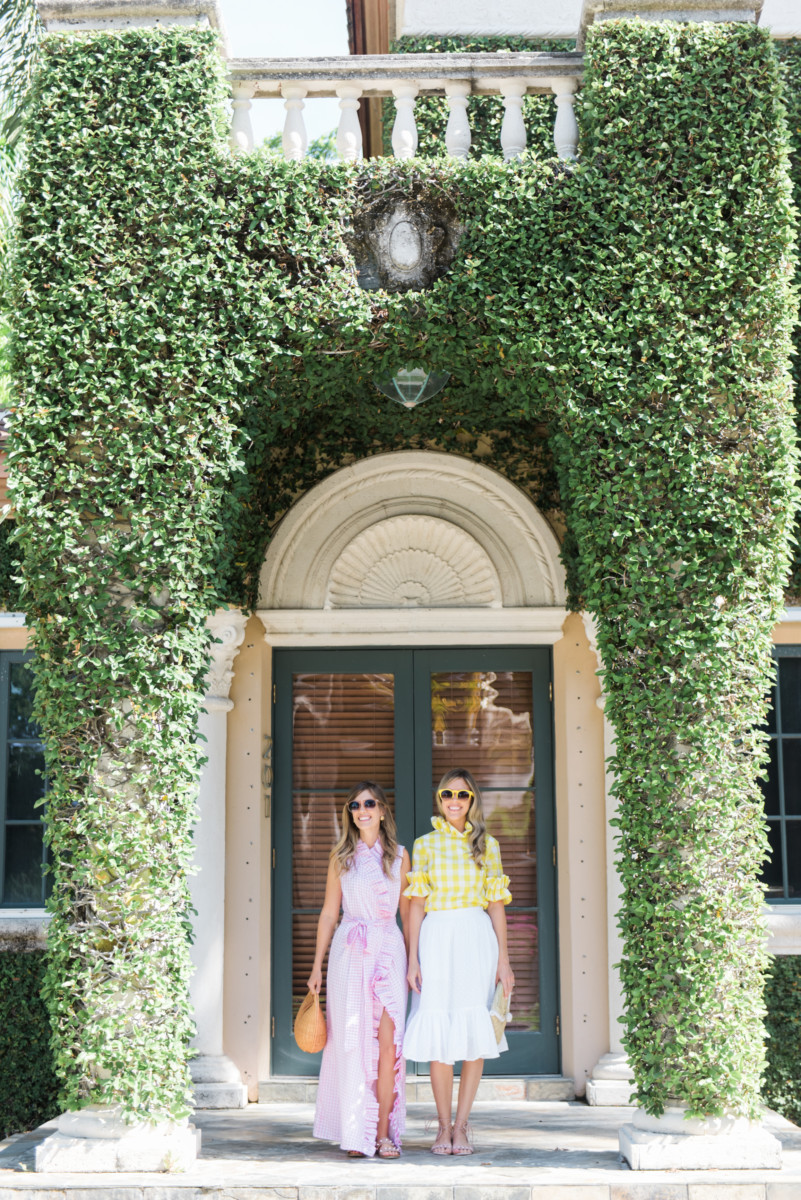 Gingham is one of those patterns that when we see it done right, we have to have it. We especially love modern takes on this classic pattern, so when we were introduced to the new line, Elizabeth Wilson Designs, we immediately fell for her cute, ruffly gingham designs!
Elizabeth Wilson created her collection "out of her love of ginghams, ruffles and a twist of whimsy." Our two favorite styles are the Anne Claire Ruffle Wrap Maxi in light pink <on Beth> and the Nancy Jane Top in yellow <on Danielle>. We especially love that we can wear both pieces now and later through winter once the weather starts cooling down.
These are just two of several adorable designs Elizabeth has created. We also love the Katherine Top in navy, the Judy Lanien Dress in pink stripes and the Nancy Jane Dress in mint. Her pieces are very reasonable, too – tops are around $75/each and dresses are around $125/each, but her attention to detail and quality is exceptional!
We have loved getting to know Elizabeth and hearing more about her story. Her line is so popular that she has a hard time keeping it in stock, but she just added more of the Anne Claire Ruffle Wrap Maxi <so get yours while you can!> and is launching a new game day collection and fall line in just a couple weeks. Hop over to her shop to snag what's currently in stock, and follow her on Instagram to keep an eye on her new lines coming soon!
Credits:
Photography by: Shea Christine Photography
Beth's hair by: AIRBAR
Gingham top and dress: c/o Elizabeth Wilson Designs
Wicker bag: c/o J. McLaughlin
Clutch: c/o Mariella Vilar
Panama hat: c/o Lindroth Design
SaveSaveSaveSave
SaveSave
SaveSave
SaveSave
SaveSave
SaveSave
SaveSave