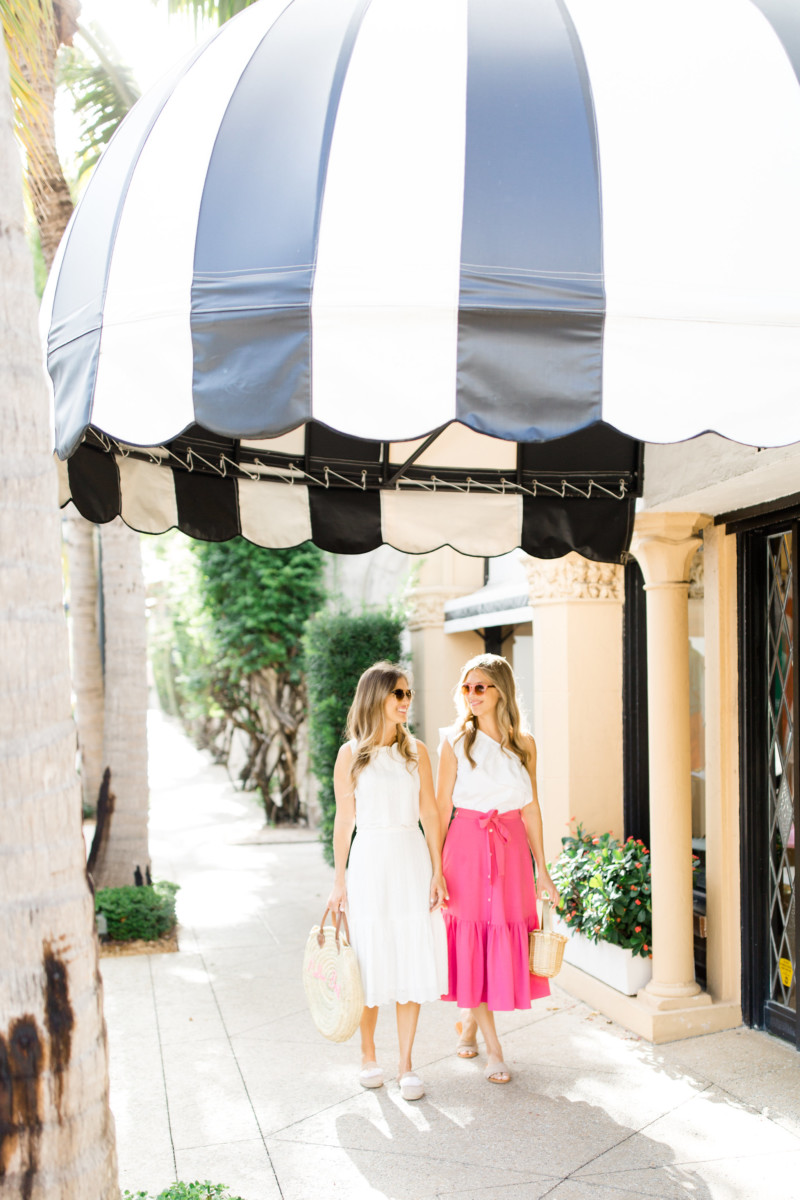 As sisters who were born and raised in South Florida, hurricane season is something we have been familiar with all of our lives. From Hurricane Andrew back in 1992 to Hurricane Irma this week, we have had to "hunker down" or dodge many hurricanes over the years.
When we were kids, hurricane warnings meant fun things like no school and playing in the rain, and as we got older it meant no work and hurricane parties. But now that we have families of our own and see the effects of these storms, we take them more seriously.
Last week we decided to travel out of the state with our families to wait for Hurricane Irma to pass. Even while we were away, we were glued to the storm coverage day and night and can't believe how many lives have been impacted by it. Blogging about fashion feels trivial in times like these, and we honestly haven't felt right talking about style while many of our fellow Floridians and nearby islanders are dealing with much more important issues.
But when we start to think like that, we shift our focus and remember why we do what we do. Yes, we love style and fashion, but more than that, we love to spread sunshine and use the resources we have to do good and help others. So we're ready to get back to blogging and please stay tuned for ways you can help us be the sunshine for those who need it now!
Credits:
Photography: Iris Moore
Clothing: c/o J. Crew
Beth bag: c/o Poolside Bags
Danielle bag: c/o Lindroth Design
SaveSave
SaveSave
SaveSaveSaveSave
SaveSave
SaveSave
SaveSaveSaveSave
SaveSave
SaveSave
SaveSave
SaveSave
SaveSave