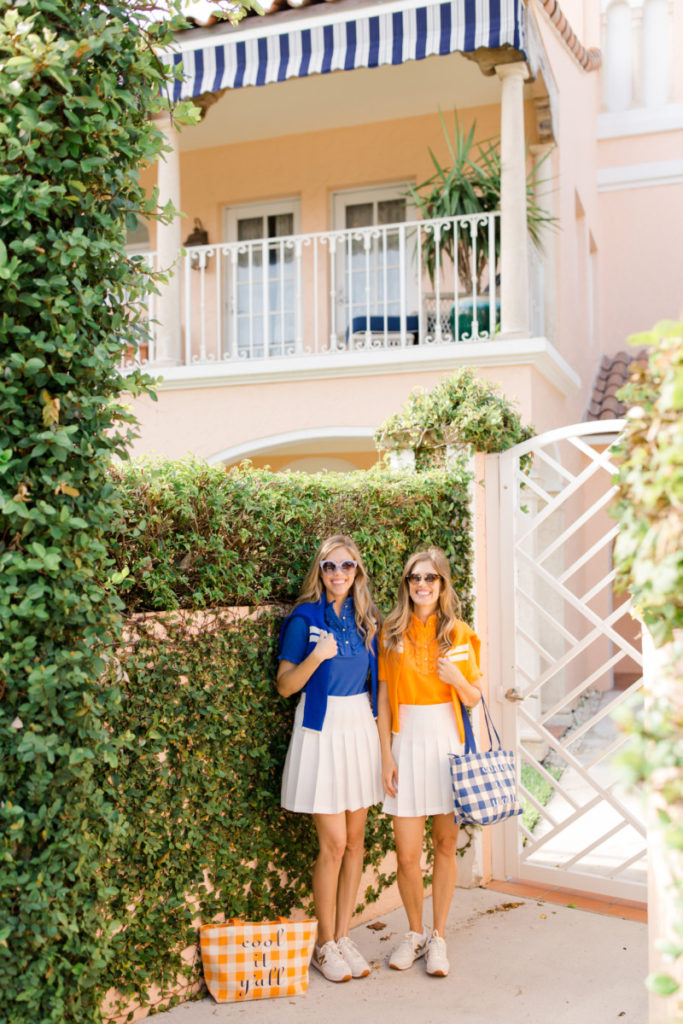 Each fall season, we love bringing back the feeling of college game days at the University of Florida <go Gators!>. Just like the old days, our favorite game day traditions still include watching football with our family and friends and tailgating with yummy food and drinks. We also proudly wear our team colors, but these days we like a more sophisticated spin on game day attire. Luckily, Draper James just launched their new Spirit Collection, and we scooped up these adorable looks just in time for football season to kick-off this weekend!
We think these orange and blue pieces <that also come in several other colors!> are just the cutest game day outfits for both college gals and Alumni. We also have a fun Q+A over on Draper James' blog today, where we are sharing what we are looking forward to this football season, why we love tailgating and what you'll find in our orange and blue coolers!
Be sure to hop over to Draper James' blog to check out our feature, and don't miss your chance to shop these cute school spirit looks for football season. They have polos, t-shirts, gingham tops, sweaters, coolers, cups, earrings and more, but they're selling out fast!
Credits:
Photography by: Iris Moore Photography
Clothing: c/o Draper James
SaveSave
SaveSaveSaveSaveSaveSaveSaveSave
SaveSave
SaveSave
SaveSave
SaveSave
SaveSave