If there is one new thing that has brought me great joy this year, it is definitely gardening! When things slowed down back in the spring, we decided to plant herbs, fruits, vegetables, and roses all around our home. Every day since then, we love walking around the yard each morning or afternoon to water and check on the plants. Fresh new David Austin rose blooms from our local favorite, Whitetrail Social & Garden Club, are the very best to watch grow and bloom! If you can't have a garden in the fall and winter, the next best thing is to scoop up our favorite floral goodies for both you and the other garden lovers in your life!
Cute Nutcracker Palm Needlepoint Stocking
In our home, we love this green watering can for watering our indoor plants. It is cute and petite and perfect for little hands that want to help! We also have been sharing our favorite scallop pots and saucers for indoor plants. Love, love the scallop edge and soft color! The stitched notebook set is where I write my thoughts and prayers for my family, friends and I. And a sweet friend got me this beautiful Vintage Roses book for my birthday. I also recently ordered these very inexpensive set of three rose botanical art prints to hang on a wall in our home. I also just stocked up on this floral personalized stationery to handwrite my notes!
You can shop all of our favorites below: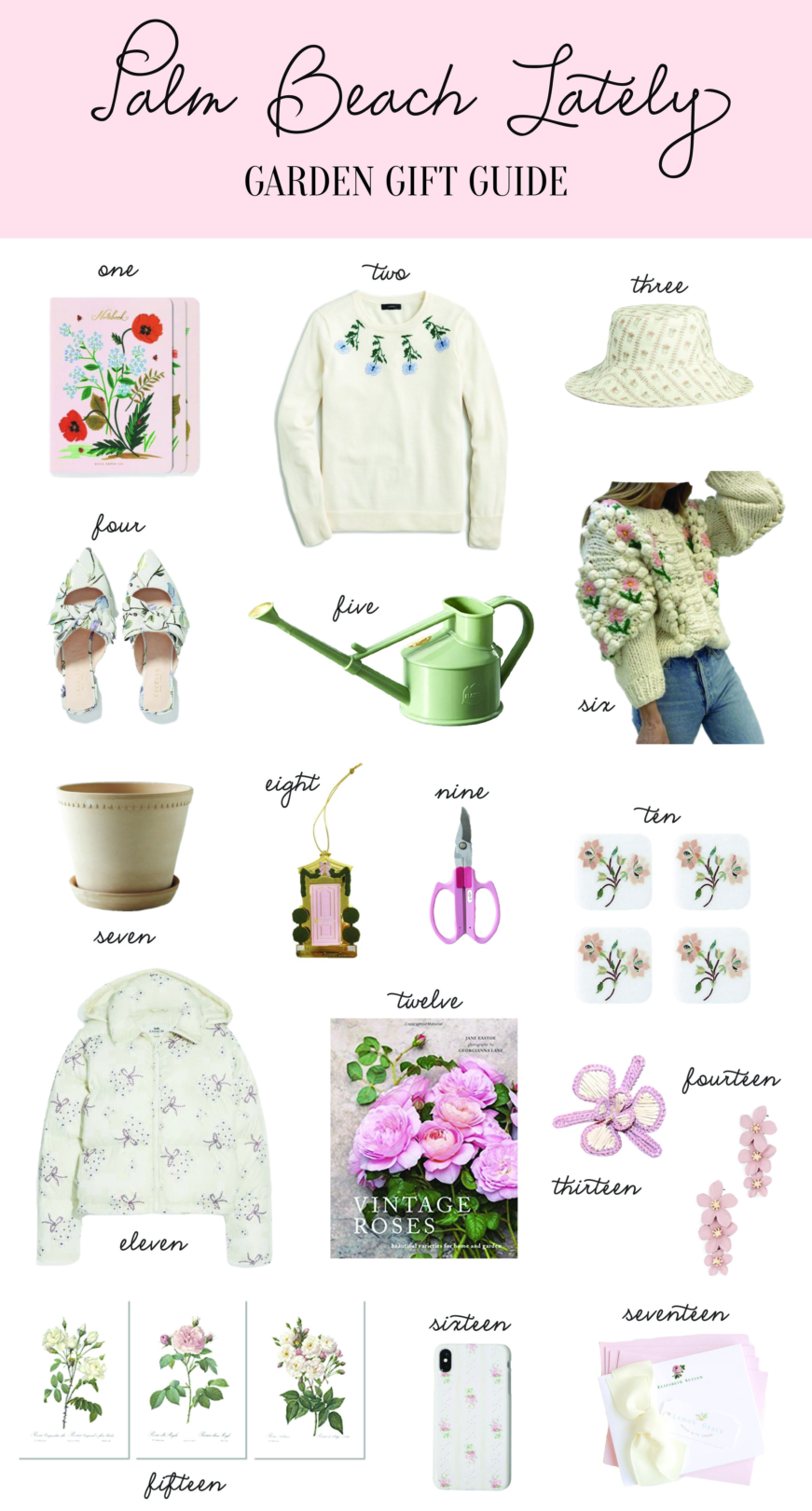 1 Stitched notebook set / 2 Floral embroidery sweater / 3 Floral bucket hat / 4 Floral bow flats / 5 Green watering can / 6 Floral knit cardigan / 7 Scallop pot and saucer / 8 Blush door ornament / 9 Floral shears / 10 Marble bouquet coasters / 11 Floral print puffer / 12 Vintage Roses book / 13 Orchid raffia napkin ring / 14 Blush floral earrings / 15 Three rose botanical art prints / 16 Floral iphone case / 17 Floral personalized stationery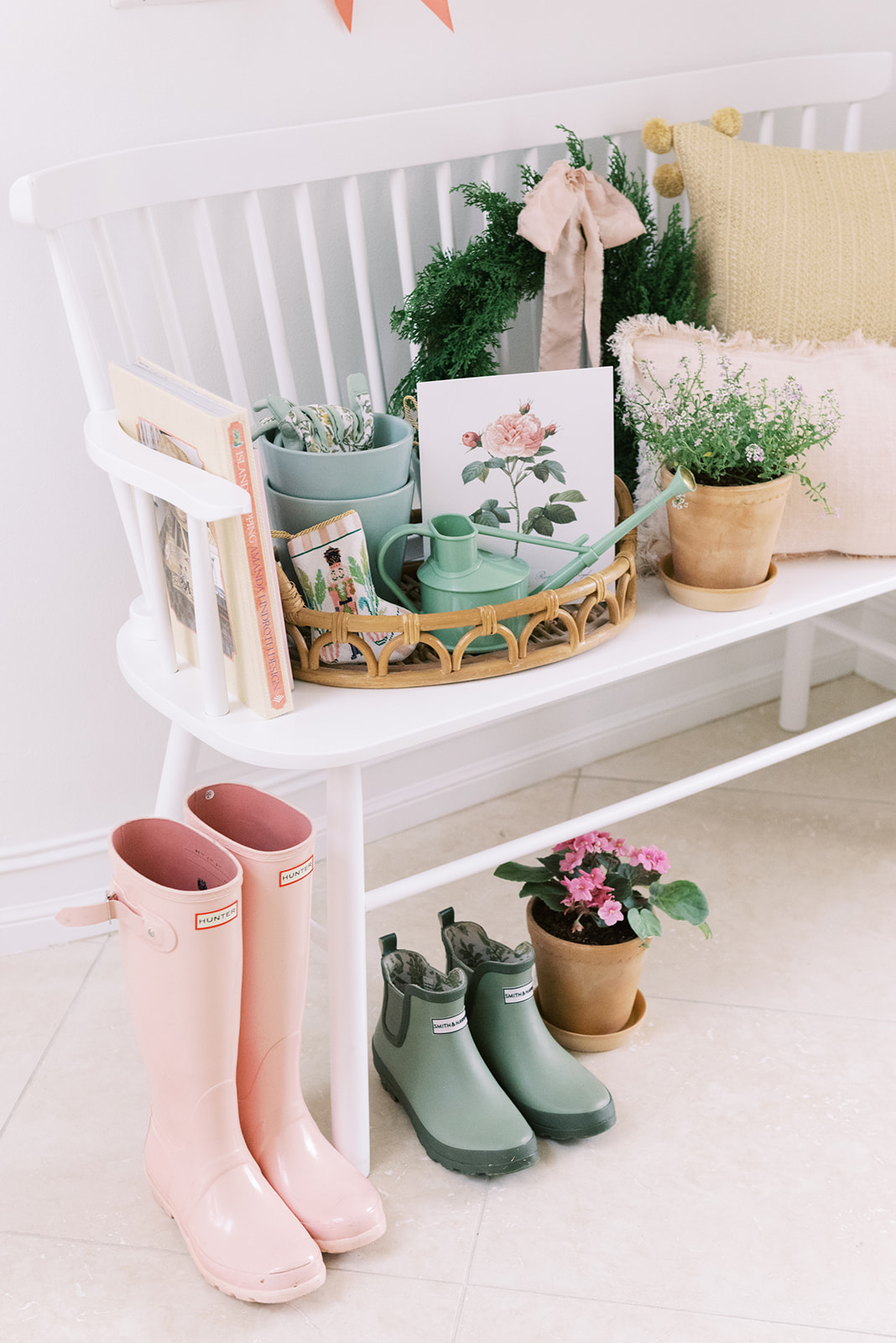 Credits: 
Photography: Shea Christine
Sun hat: c/o Sarah Bray