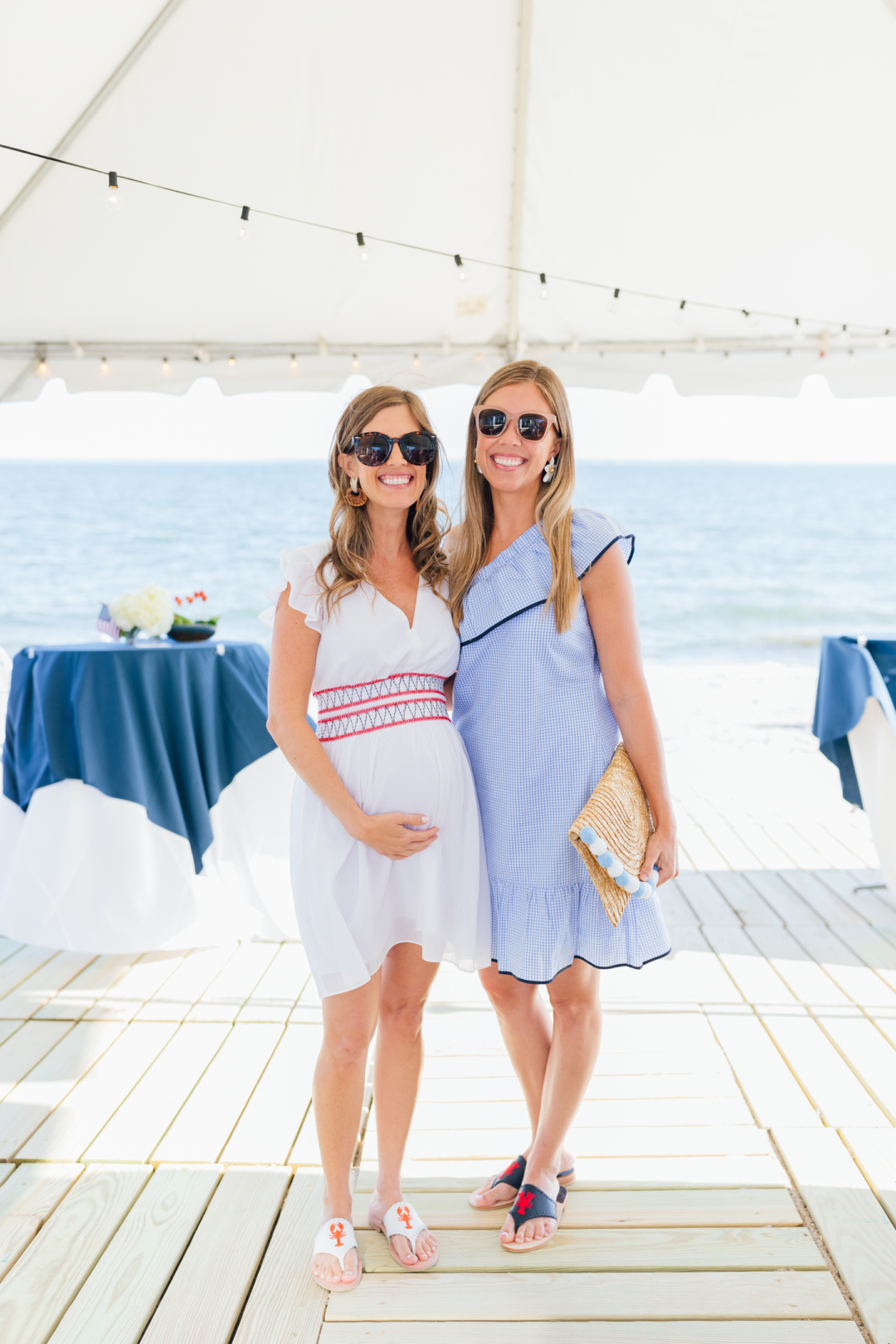 A couple weeks ago, we had the pleasure of traveling to the northeast to Greenwich, CT to host a special summer kick-off event with Sail to Sable! You may recall that seven and a half years ago, we co-hosted the brand's launch event right here in Palm Beach and we have worked with them on our blog every year since. It was really fun to get together again with their wonderful team of gals and a great group of blogger and local friends to celebrate the brand's fabulous success – and set sail on summer!
When the STS team reached out to us about co-hosting the event with Sail to Sable, Jack Rogers and Monogram Mary at the Wee Burn Club in Darien, CT, we couldn't wait to dive into all of the details! We used Sail to Sable's current red, white and blue collection as the overall inspiration and created the event elements and details around it. From a cute, custom event graphic to lots of special monogrammed goodies, we wanted the guests to be inspired by a classic, All-American summer!
As guests made their way to the sandy beach, we chatted over the soft sound of a guitar playing in the background. It was such a special treat to get introduced to new faces, finally meet some of the girls in person, and reconnect with ones we have met before. All of these girls work so hard, and we had fun catching up on life, talking about what we are currently working on and upcoming summer travel plans. We also enjoyed seeing all of the girls looking so beautiful in their Sail to Sable dresses!
At the end of the night, the owner of Sail to Sable, Jennifer Stocker, gave a great toast about working with all of us over the years, and we added how much we have enjoyed working with her and her designs, too. We also wanted the bloggers to know how important they are in the world today and that sharing their words of kindness, encouragement, love and support go a long way. As the sun set over the water, we capped off the evening with sparklers and big hugs before saying bye!
It was one of those evenings that go by way too fast and you don't want it to end. We feel so blessed and grateful to know such a talented group of girls, and we absolutely love supporting this small business/brand that has so much heart and soul poured into it every day. If you'd like to shop any of our looks that are perfect for summer, you can see our favorites in the "Shop this Look" area below! xo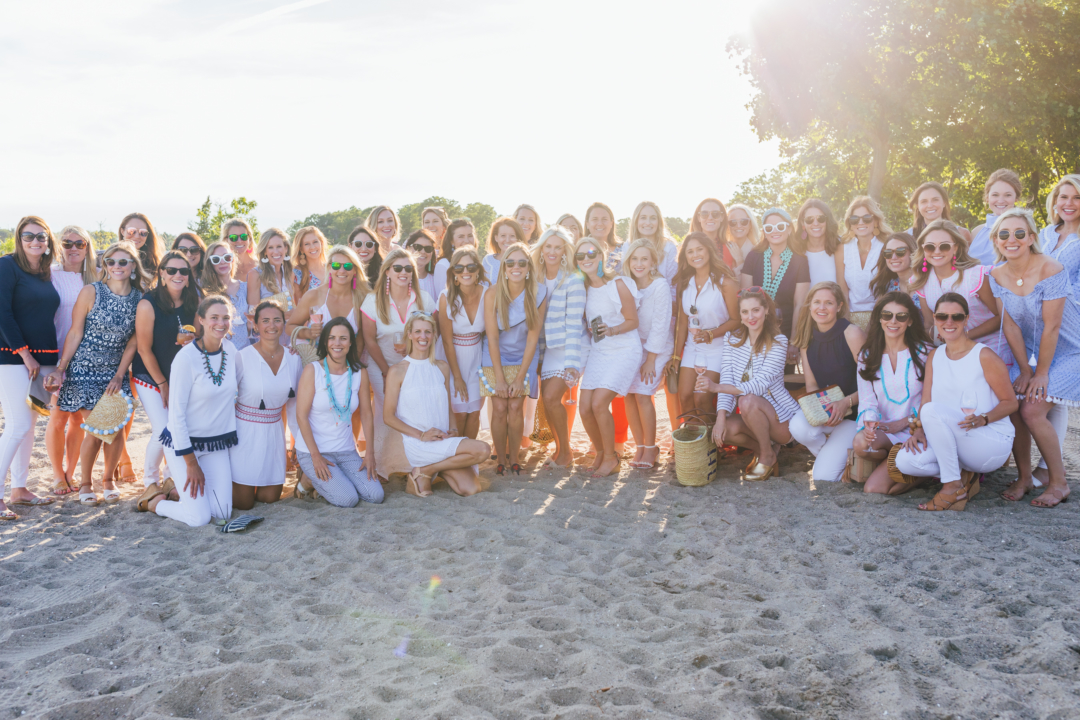 Credits:
Photography: Julia Dags
Outfits: c/o Sail to Sable
Beth and Danielle: c/o Jack Rogers
Monogrammed gifts: Monogram Mary