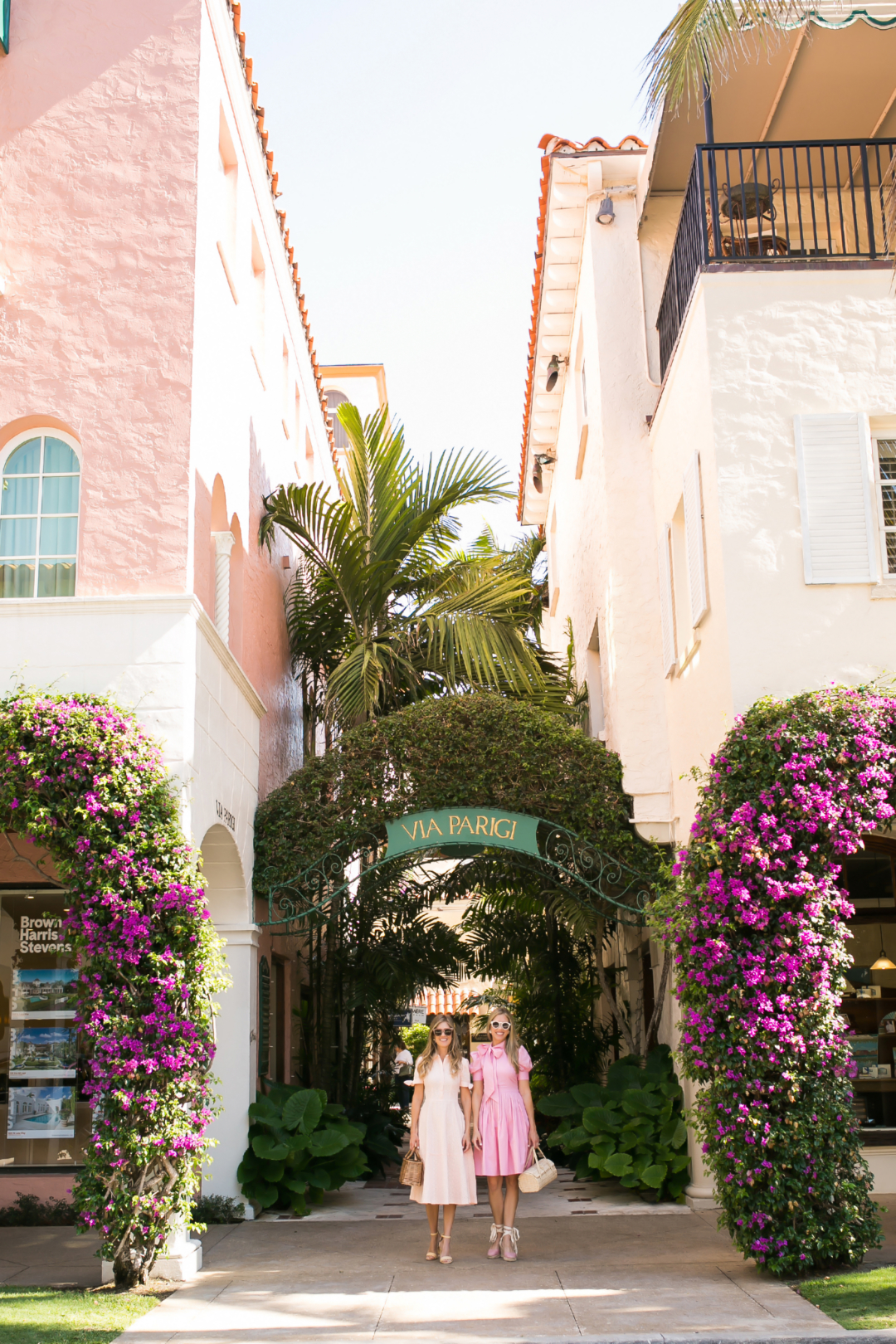 One of our very favorite bloggers, Julia Engel, recently launched her first collection of Gal Meets Glam dresses, and we are in love! We have really enjoyed following Julia over the years, as she puts her whole heart into her content and creates her own distinct style along the way. Her new dress collection reflects that and is so beautiful, feminine and classy, just like her. Come along today as we share two of our favorite styles and why we love them so!
Beth: Finding a midi length dress to fit my petite size hadn't worked for me, until now! Julia's new Judith dress in size 00 actually fits me perfectly without any alterations. It's so fun to wear a new style, and I also love the pale pink color, eyelet fabric and bows on the sleeves. With all of her dresses around $150-ish each, I definitely plan to buy another one!
Danielle: The one dress in Julia's new collection that really stood out to me is her pink bow Hanna dress. It's a statement dress for sure thanks to the unique style and cheery pink color. I can't wait to wear it on Mother's Day and think all of her spring dresses are perfect for special occasions like graduation, bridal showers, baby showers, and weddings!
Julia's dresses are definitely made very well and will last a long time in our closets. We paired ours with raffia heels and blush espadrilles, wicker bags <Beth's here, Danielle's here>, white earrings <Beth's here and Danielle's here>, and sunnies in tan and white!
While most of the dresses in Julia's first collection quickly sold out on both her retail site and Nordstrom's site, you can still shop them in some of the Nordstrom stores and add your name to the waitlist that will re-stock soon. And, each month she will be coming out with a new collection, so hop over to @juliahengel and @galmeetsglam to stay in the loop!
Credits:
Photography: Heather Holt Photo
Location: Worth Avenue, Palm Beach