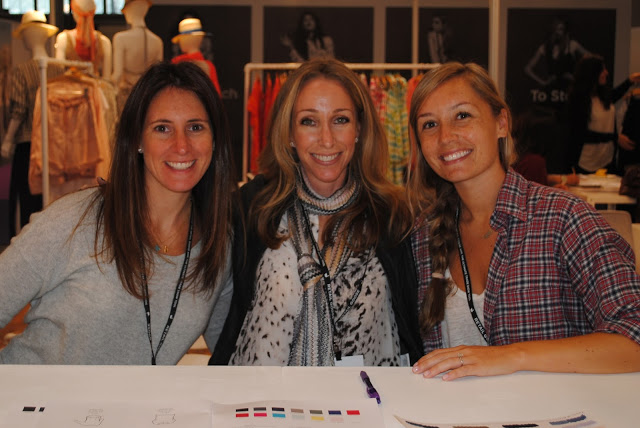 Randi Siegal, Owner
Hallie Rosenthal, Buyer
Stephanie Hall, Store Manager
For almost 11 years,
Rapunzel's Closet
has carried the most coveted clothing lines and fashion finds in their trendy Palm Beach boutique, so have you ever wondered who is working behind the scenes and how they make it happen? We are very excited to bring you an exclusive and rare sneak peek of Rapunzel's key players – owner, Randi Siegal, and buyer, Hallie Rosenthal – from their annual visit to Coterie that wraps up today in NYC! These ladies put their hearts and souls into stocking their iconic store with new trends and classic pieces year after year, and bring their love for New York to our favorite destination, Palm Beach! Hallie and Randi are a force to be reckoned with, and you will
love
hearing about their latest buying experience! Take it away ladies!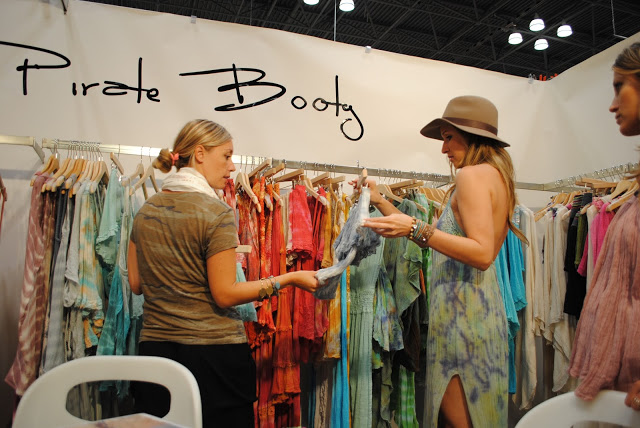 Hallie, you are up first!
1. What's your favorite part of being the buyer for Rapunzel's Closet?
Hallie: I love that in six years of buying for Rapunzel's that the store is constantly evolving and changing our vibe to stay current. We've got customers who are classic, but are still open to buying new things and trying new designers. I love that our selling staff is able to take cues from my buying and help the customers evolve with the store!
Hallie: September Coterie is our biggest show of the year – it's where we buy everything for Spring which is our busiest time of the year. We start at 9 am and visit one booth after another viewing Spring collections from our current vendors and taking notes so that I can write the orders when the show is over. We also walk the entire show scouting for new brands and generally find at least one or two new lines to introduce each Spring!
3. What new brand are you most excited about featuring at Rapunzel's Closet? 
Hallie: Ramy Brook – we got to meet Ramy at another show recently and we love that she started her line of "going out" tops and dresses because she saw a void in her own closet. Every woman is constantly looking for that great girls night out or date night top or dress that makes her feel great and I think that the Ramy Brook pieces will be a great addition to everyone's closet!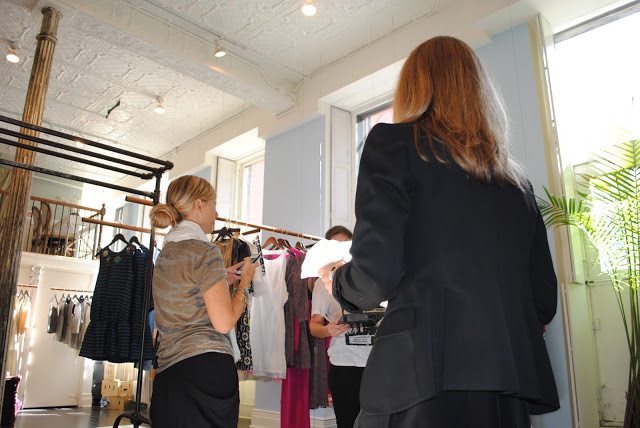 4. What's your staple style for transitioning from summer to fall? 
Hallie: If I could wear a navy blazer, white tank, skinny jeans and a scarf year round I'd be thrilled. I use jackets, vests and scarves as layering pieces to transition from warmer days to cooler nights. 
5. What's your favorite date night spot in NYC? 
Hallie: Recently we've been going to Brooklyn on date nights. It seems like every new restaurant is there. The ambiance is so low key at these small places, and the food is top notch. My Brooklyn favorites right now are St. Anselm and Talde.
Thank you, Hallie! We loved hearing your point of view. Now let's chat with Randi!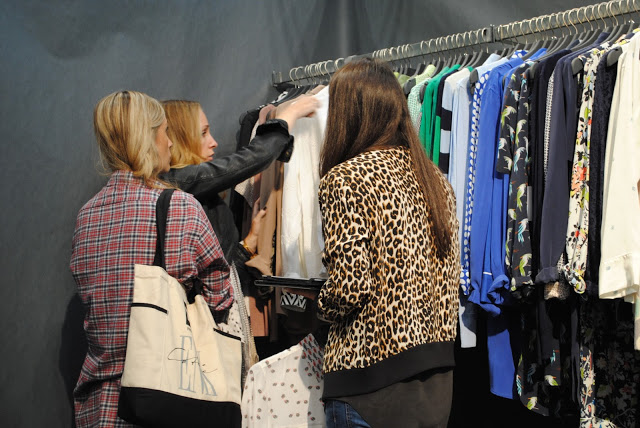 1. How do you make the New York trends work in Palm Beach? 
Randi: We see the trends first up here in NY.  When skinny jeans became the "it" jean style, instead of buying the ripped or more trendy washes that are up in NY, we bought them in more traditional blues, clean washes, whites, etc.  So the denim skinny body is the same, but it's a cleaner wash to go with a more traditional customer in PB. And we would pair it with a colorful pastel top or something more light.
Randi: Thankfully we're going on our 12th year and we've got most of the kinks out. But the secret is the employees. I couldn't do it without the girls who work at Rapunzel's, and I'm lucky that we don't have much turnover. Everyone is family and we all work together.
Randi: Black David Lerner leggings, black hi/lo Michael Stars sleeveless shirt, and black high top converse.
Randi: In the summers we're out east in the Hamptons, and the kids love the pool, the beach, and this year Brett did a bunch of trapeze lessons. In the winter, we're big into basketball lessons on Saturday mornings (both Brett and Brooke) and we run all over town going to lots of birthday parties.
Randi: I love anything in slub by Joie and love Sundry.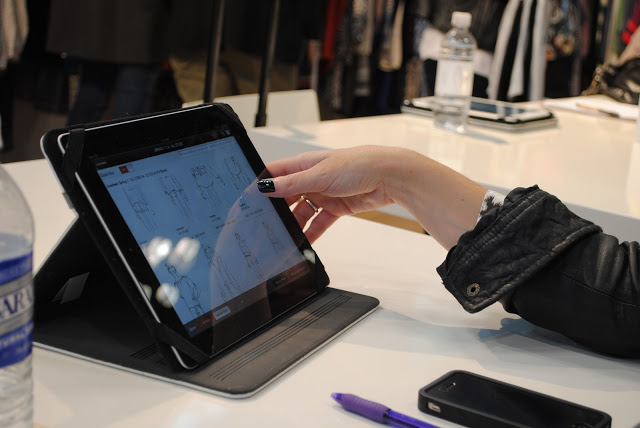 What a fantastic experience and perspective from two women who have operated a successful contemporary clothing boutique for more than 10 years! You ladies are an inspiration, and we can't wait to shop your latest finds! Now get some rest. 🙂 xo
Contact: 561.659.5300
Location: 326 South County Road, Palm Beach, FL 33480
Store Hours: Monday to Saturday from 10 am to 6 pm, closed Sundays until November