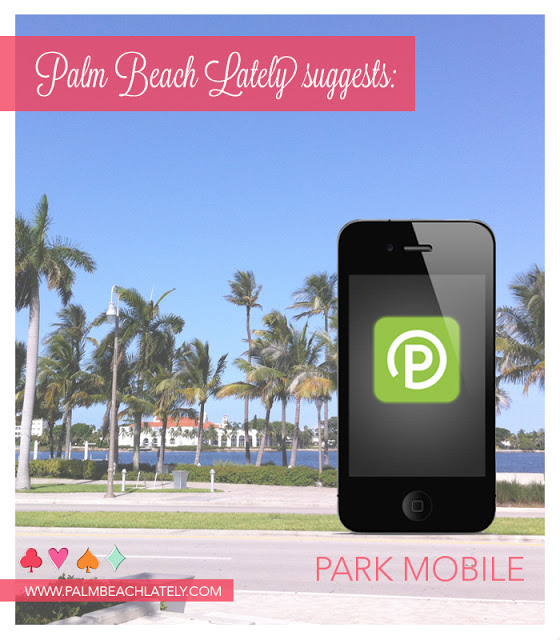 West Palm Beach weekenders, your Friday and Saturday plans just got much easier!  
Park Mobile
is a
fantastic Smartphone app
that is worth its weight in gold – and in your parking peace of mind.
How It Works:
– Use the
app or mobile website
to enter the zone number listed on the sign; many even have QR codes that your phone can automatically scan.  Then, follow the directions to pay for parking.
– That's it!  You're good to go meet up with your friends and get a latte before cruising the
Green Market
or shops.
Choose the option to be notified 15 minutes before your session is about to expire, and where available, you can extend your parking without even leaving the dressing room or brunch table.
For those of you who haven't stumbled upon this little gem yet, jump on your Smartphone and
download it immediately
!  Because really, who wants to fumble with change?  And more importantly, who carries around sacks of quarters in this plastic-friendly modern age?
Also good in spots throughout Ft. Lauderdale, Hollywood, Miami, New Port Richie, St. Petersburg, Orlando and Jacksonville.  Not too shabby!