Today I am sharing our laundry room and can't wait to show you the transformation from the half bath to laundry room!  I had seen this wallpaper on Society Social and new I wanted to incorporate it from the beginning. The Emperor's Garden in Blush is the perfect mix of pink and green floral.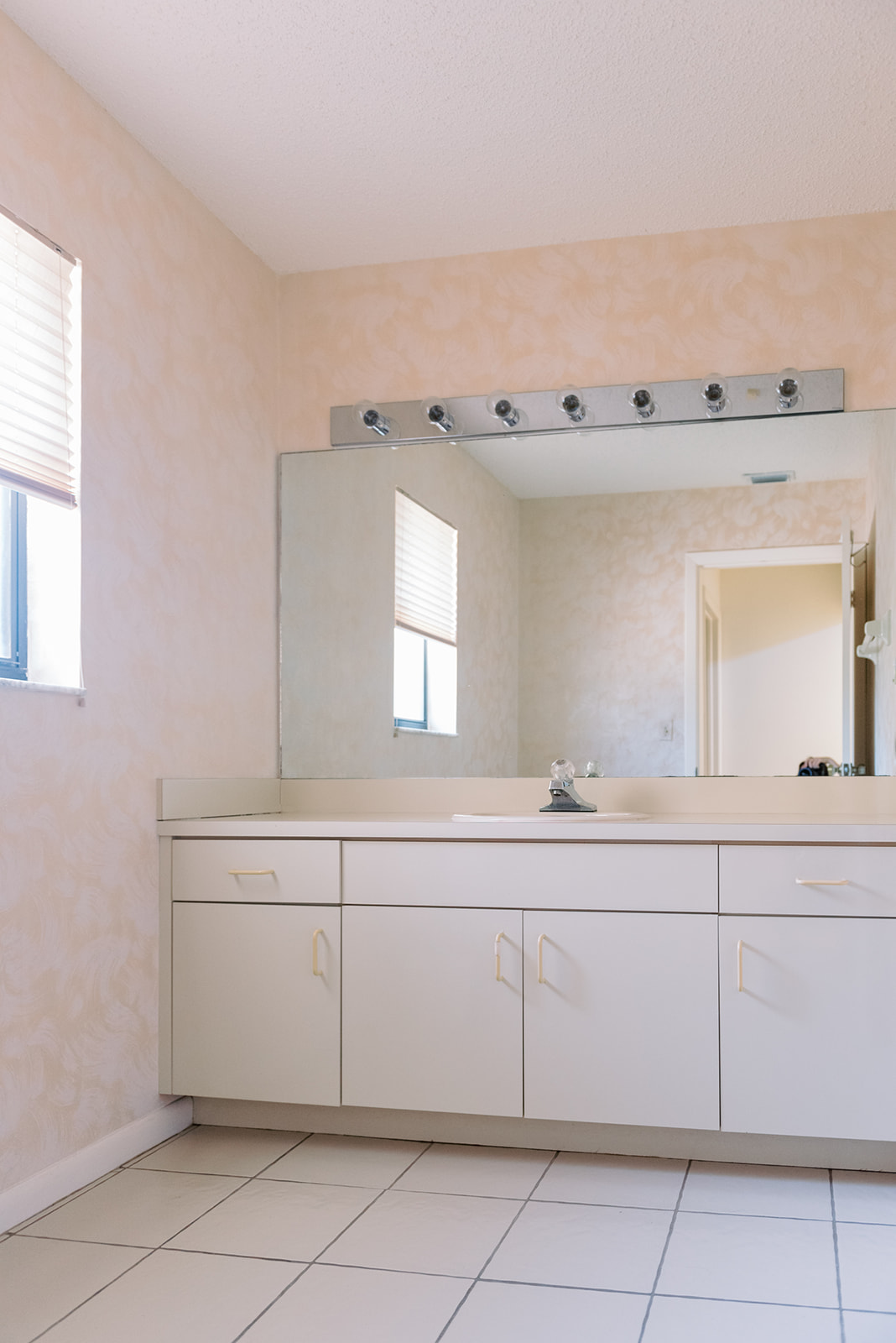 When we bought the house we decided to add on a half bath at the back of the house and thought this space was better used as the laundry room. We then turned the laundry room into a mud room…or in our case, a sand room.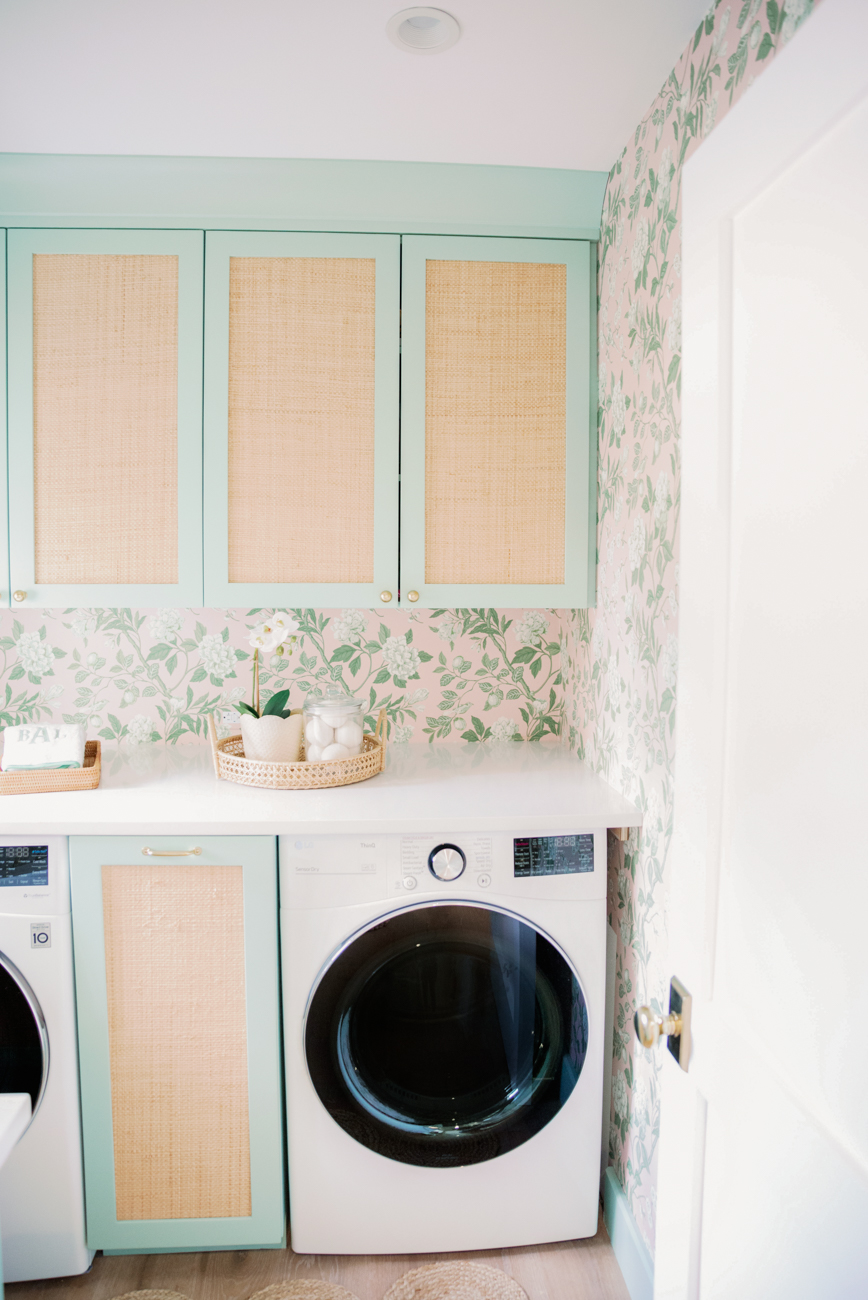 I spend so much time in the laundry room that I wanted it to bring me joy! I thought it would be fun to do woven inlays in the cabinets, and Edwin made this dream a reality.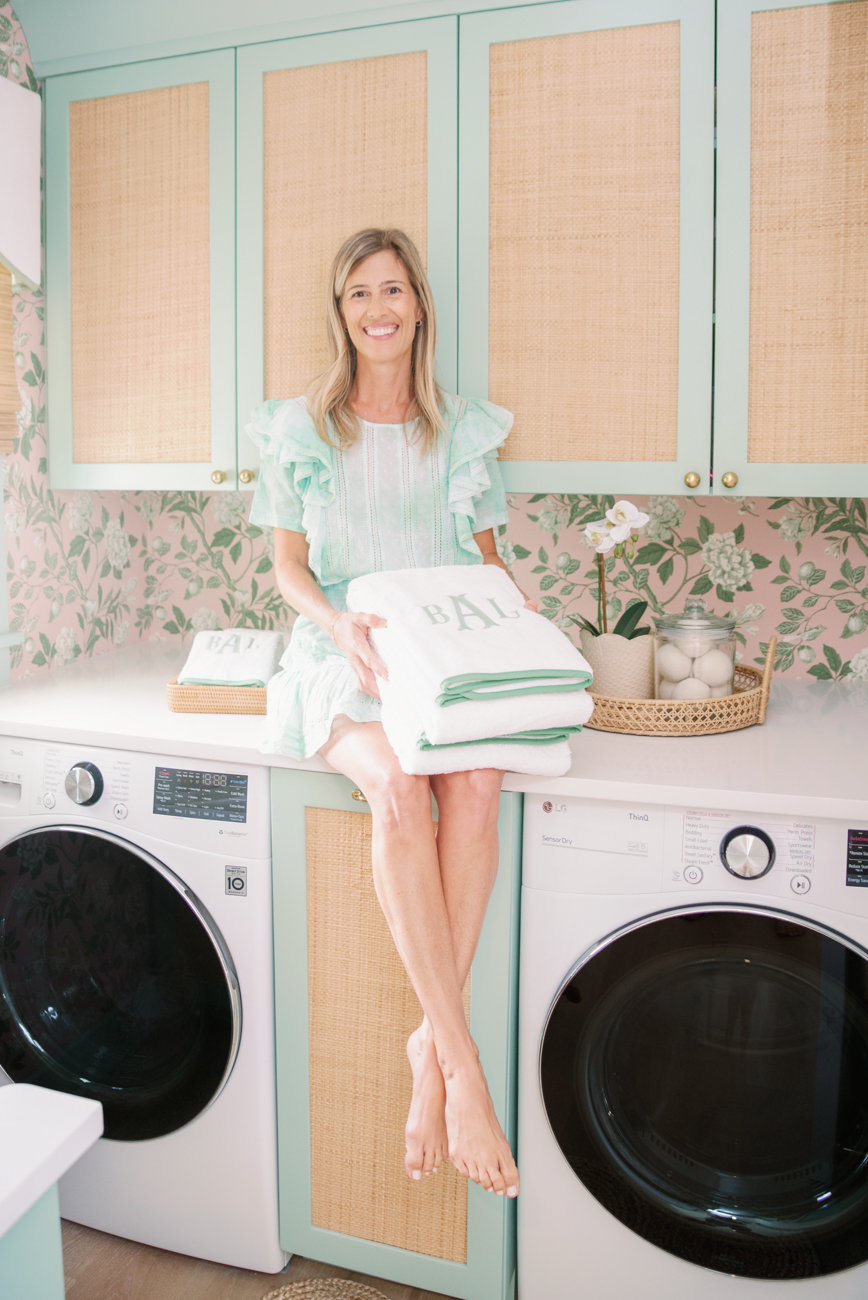 My dad helped us create these cabinets with one of his woodworkers and paint them the same green we used in a few places around the house. He came up with the idea to put a sliding laundry basket between the washer and dryer, too. It's so great to have a spot to hide the dirty laundry.
Weezie Towels is our go-to, and we have many of the Piped Edge Bath Towels bath and hand towels in the bathrooms around the house.
Credits:
Wallpaper: c/o Society Social
Towels: c/o Weezie Towels
Photography: Erica Dunhill
Cleaner: Cloth + Bristle