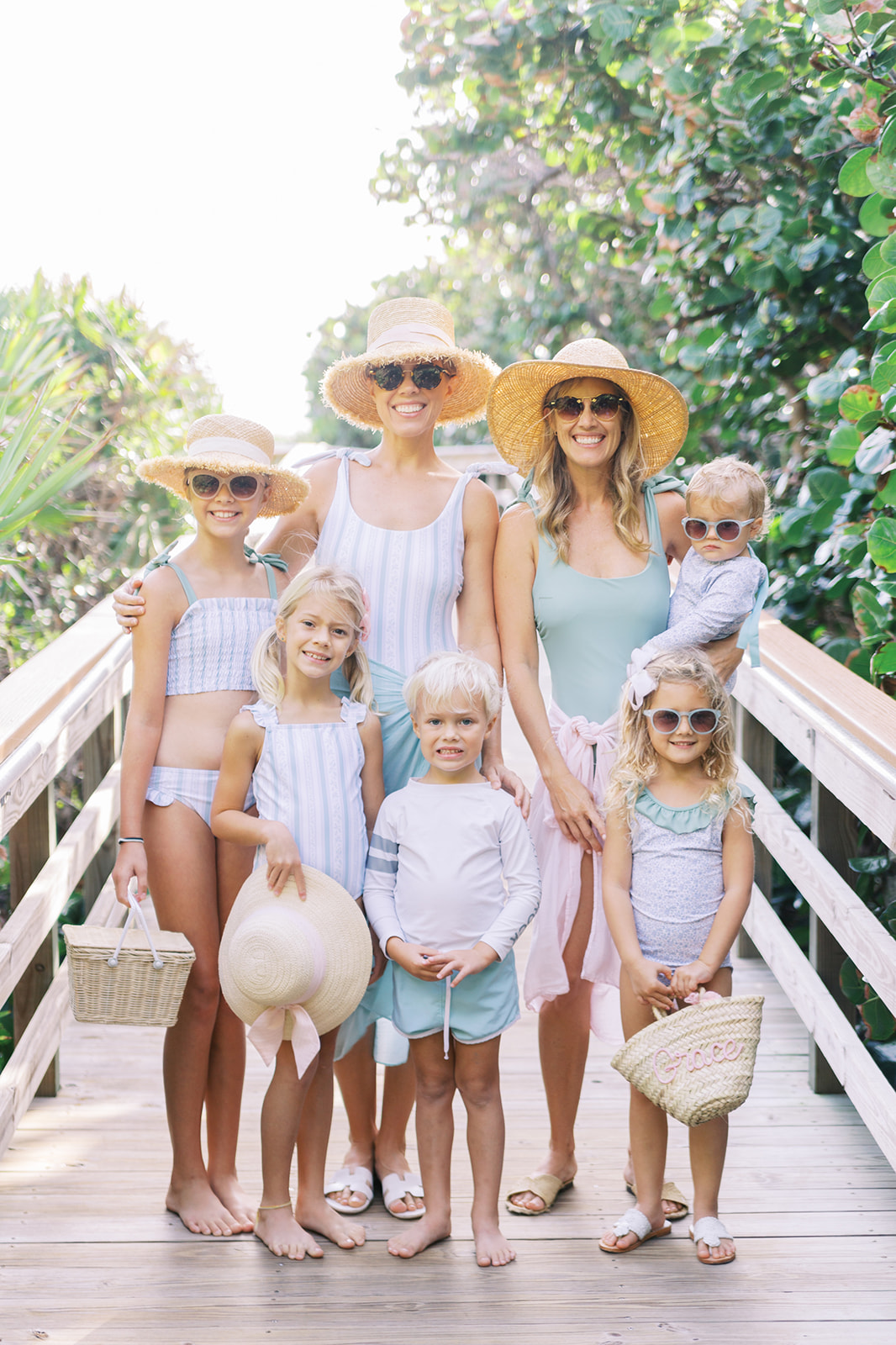 We are kicking off our first holiday gift guide of the season at one of our favorite places, the beach! The beach brings our family so much joy and sunshine, and we are lucky to frequent it all year long here in Florida. If you don't live near the beach, that's ok! You can think ahead to spring or summer and start planning a special getaway to soak in salty air and blue waters. Come along today as we share our favorite beach-friendly gifts from Minnow Swim and a few other shops that will have your crew ready for your next sunny day!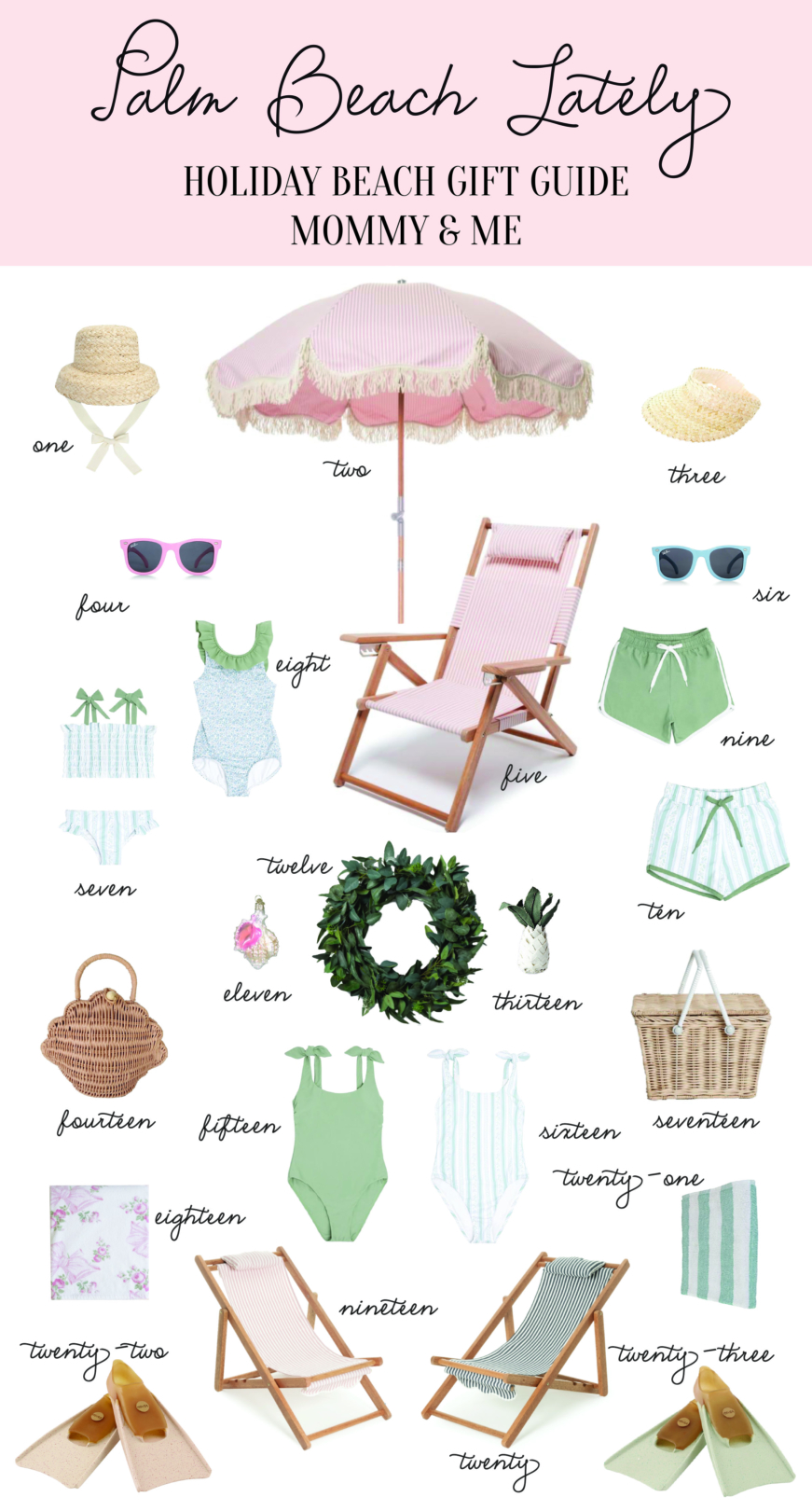 Kids' Straw Beach Hat / 2. Pink Stripe Umbrella / 3. Women's Straw Visor / 4. Pink Kids' Sunglasses/ 5. Pink Stripe Beach Chair/ 6. Blue Kids' Sunglasses / 7. Minnow Floral Smocked Two Piece / 8. Minnow Floral Collar Swimsuit / 9. Minnow Sage Boardies / 10. Minnow Swim Boy Floral Boardies / 11. Shell Ornament / 12. Eucalyptus Wreath / 13. Pineapple Ornament / 14. Shell Wicker Bag / 15. Minnow Women's Sage Knot One Piece Swimsuit / 16. Minnow Women's Linear Floral Knot One Piece Swimsuit / 17. Straw Picnic Basket / 18. LoveShackFancy Towel / 19. Kids' Pink Stripe Sling Chair / 20. Kids' Navy Stripe Sling Chair / 21. Mint Stripe Towel / 22. Kids' Peach Swim Fins / 23. Kids' Mint Swim Fins
Our favorite swimwear line, Minnow Swim, has the best matching swimsuits for women, girls and boys. They recently came out with these precious new designs in pale blue and mint, and we had to have them! Our favorite pieces include the Floral Smocked Two Piece and Floral Ruffle Collar Swimsuit for girls, the Sage Boardies and Floral Boardies for boys, and the Sage Knot One Piece Swimsuit and Floral Knot One Piece Swimsuit for ladies! In addition to swimsuits, Minnow has an adorable Beach Market that is full of other beach must-haves like sun hats, bags, towels, and more!
Credits:
Photography: Shea Christine
Swimsuits: c/o Minnow Swim