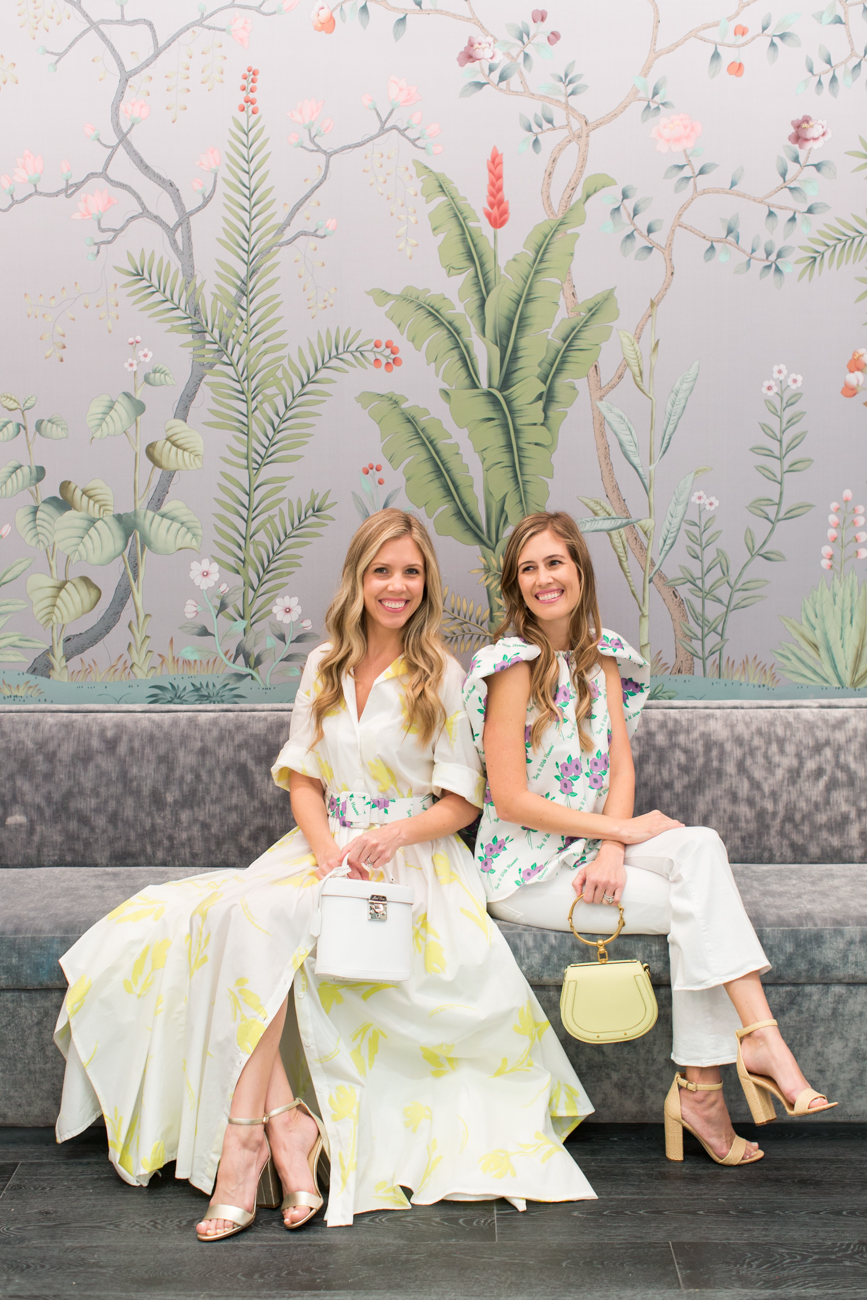 When we first visited Kirna Zabête's new store at The Royal in Palm Beach, we couldn't believe our eyes. Their colorful, high-end clothes and accessories, neon blinking "Keer-nah Zah-bett" sign and oversized black chandeliers all caught our eyes, and we were instantly in love with everything about this statement fashion boutique!
On that day, we were greeted by Beth Buccini, the owner, visionary and gem behind the brand. Beth is known for curating luxury collections that reflect her own style, and she is hands-on in the design details of each of her four stores. <Plus, she has four kids, too!>
It's a real treat to have this new whimsical boutique here on the island, and we can't wait to share all that we love about it with you today!
Beth: I love the eclectic mix of luxury clothing, shoes, handbags, accessories, and jewelry. From Rosie Assoulin to Gucci, the shop is full of fresh and youthful finds that you will want to keep in your closet forever. I had to try on this Floral Ruffle Top by Rosie Assoulin, these Flare Jeans in white by Frame and this Nile Bracelet Bag in pale yellow by Chloe!
Danielle: From colorful hats and pom pom straw totes to cheeky books and birdcage earrings, I love that everything is one-of-a-kind and truly stands out. Some of my favorite pieces were this Poplin Belted Tulips Dress by Rosie Assoulin, this Benchly Pebbled Bag in white by Mark Cross and the chic pom pom hat <pictured above> that was under $100!
The pastel color palette and floral prints of these two Rosie Assoulin looks are so pretty as we head into spring. We especially love the ruffle sleeves on the purple floral top and the full skirt on the yellow floral dress. And this yellow bag and white bag are the perfect final touch! PS If you go into the store, say hi to our friend Shannon who is a fab stylist! xo
Credits:
Photography: Irise Moore Photography
Hair: AIRBAR
Clothes, bags and accessories: Kirna Zabête
Raffia heels: c/o J.McLaughlin
Gold heels: c/o Sam Edelman
*Thank you to Kirna Zabête for partnering with us on this post!