This week, we are having lots of fun picking out festive outfits to wear to our upcoming holiday events! One of our favorite go-to brands for dresses over the past five years has been Sail to Sable <you can see all of our previous posts here>. We love how our friend and the owner/designer of STS, Jennifer Stocker, puts a modern spin on classic designs. Her new holiday collection is full of black, berry pink and winter white hues with plenty of ruffles, fringe and lace details. Come along with us today as we stroll down Worth Avenue and by The Royal to show you how we wore her beautiful holiday dresses!
Beth: I was recently asked what style rule I always break for Southern Living's 50 Most Stylish Southerners and my answer was "no white after Labor Day." Winter white is so chic and my favorite pieces include jeans, dresses and coats, like this new sparkly white dress and coat combo by Sail to Sable. The exposed zipper and gold button detail add the perfect touch of elegance and look great with a nude clutch and pumps!
Danielle: I love soft hues for the holidays, but sometimes it's fun to be adventurous and go bold! To switch up our usual blush color, I decided to play around with another pink hue and get this berry pink ruffled dress by Sail to Sable. The ruffle hem is so feminine and festive, and since this dress is a statement piece, I paired it with soft and contrasting accessories like a blush hair tie and heels and a black bag and earrings!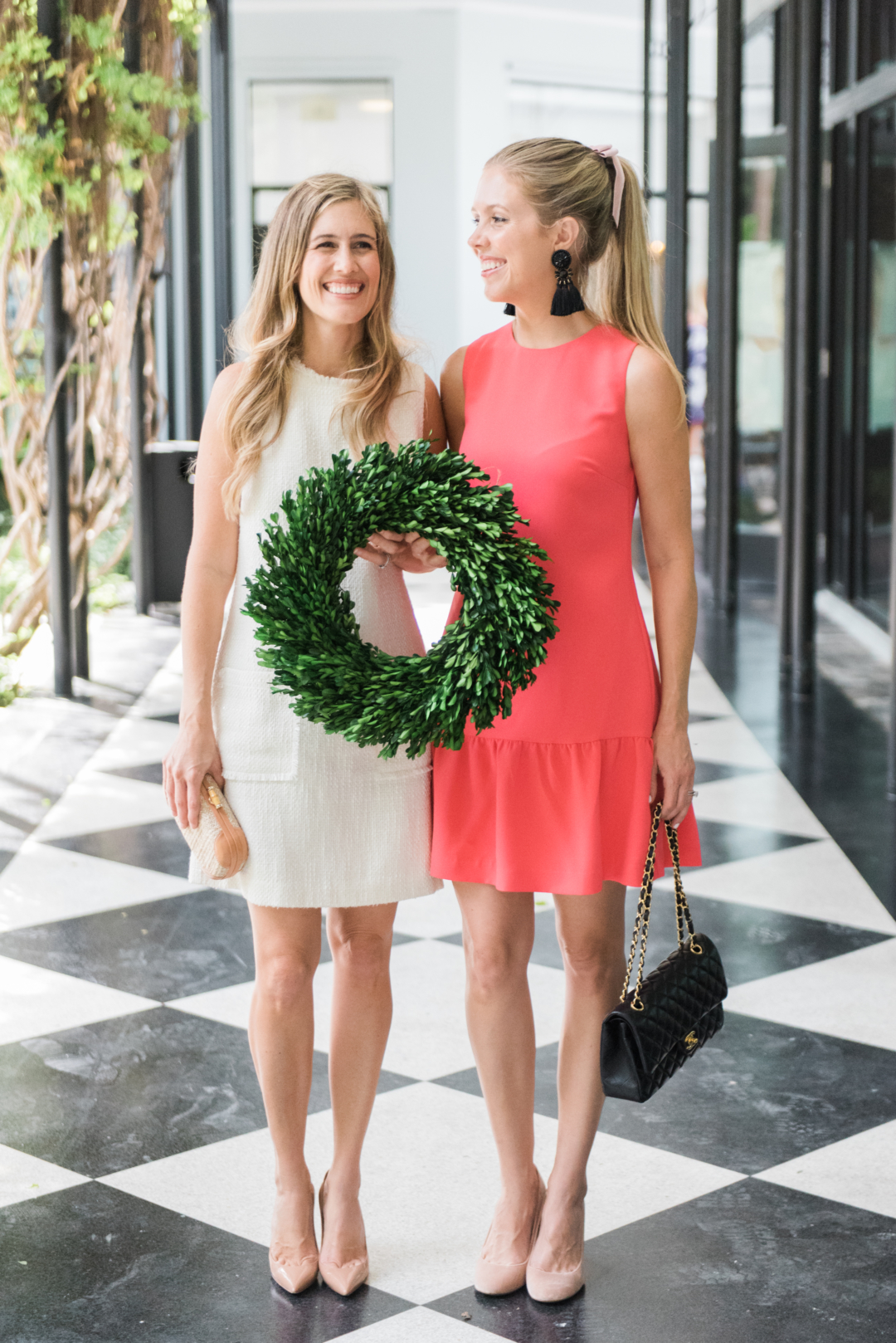 *Thanks to Sail to Sable for partnering with us on this post
Credits:
Photography by: Shea Christine Photography
Hair: AIRBAR