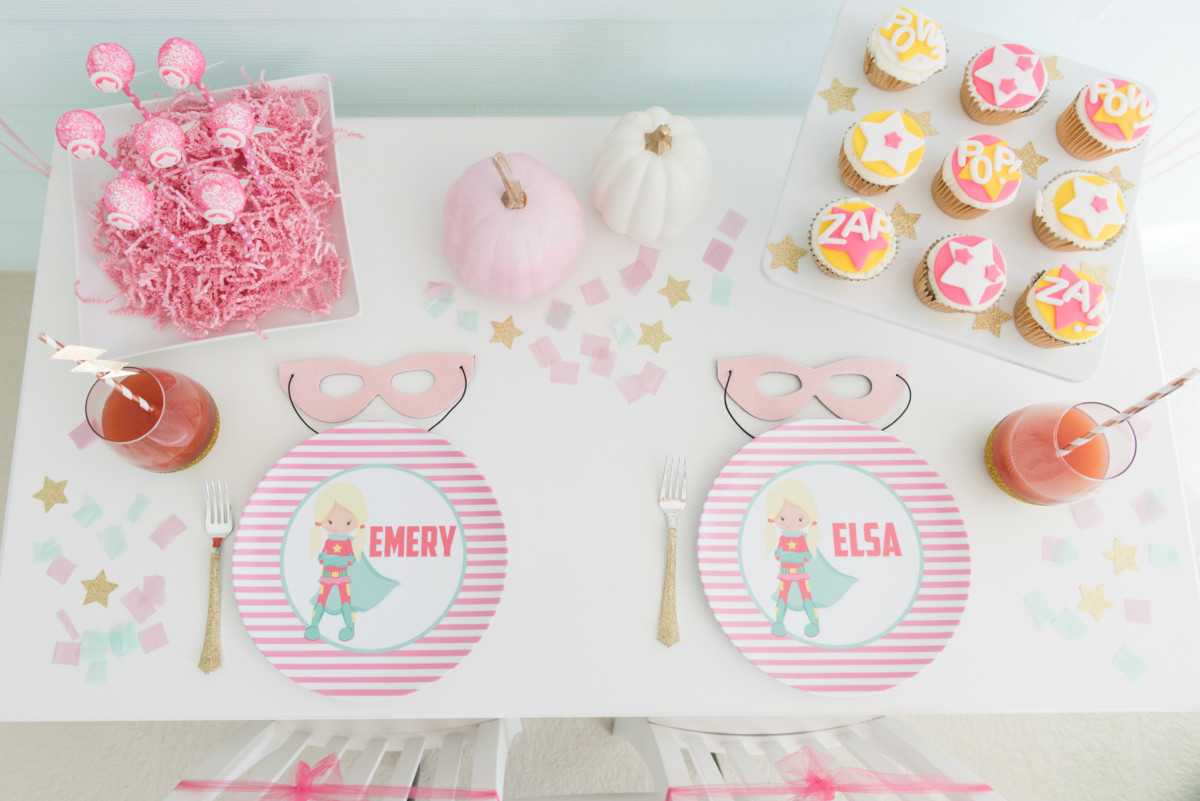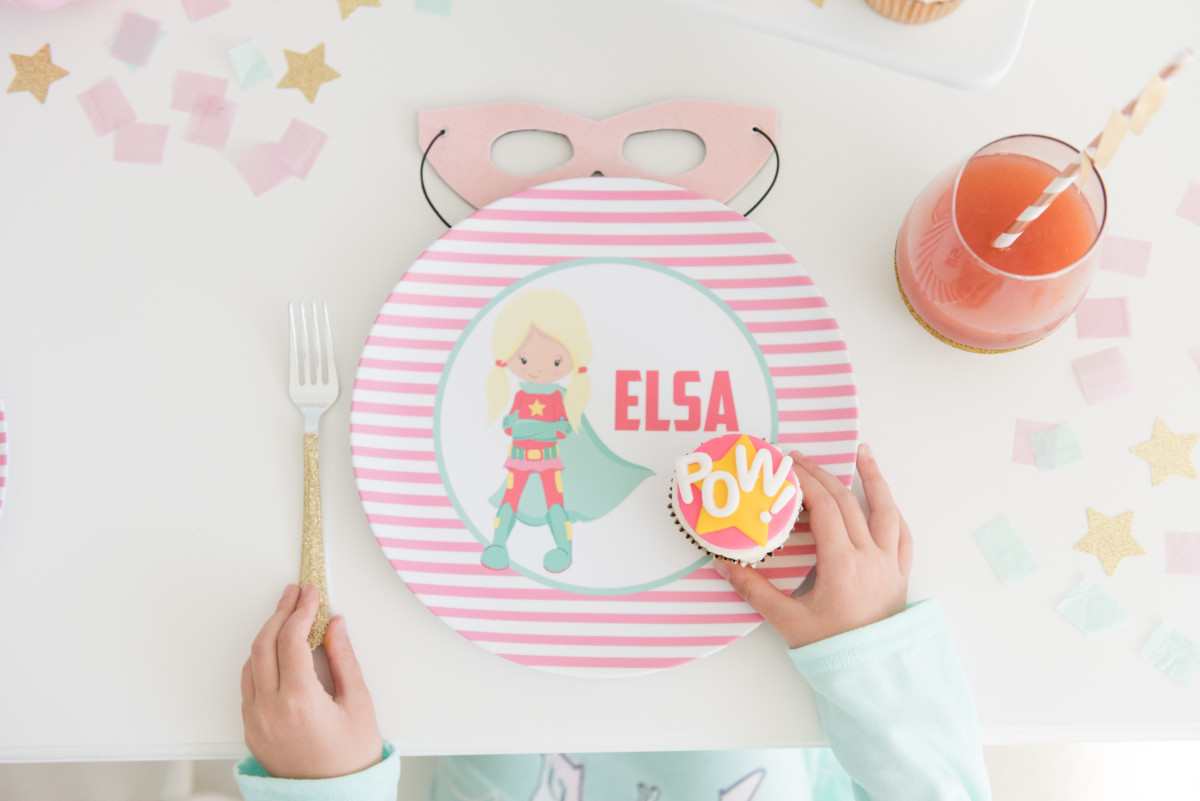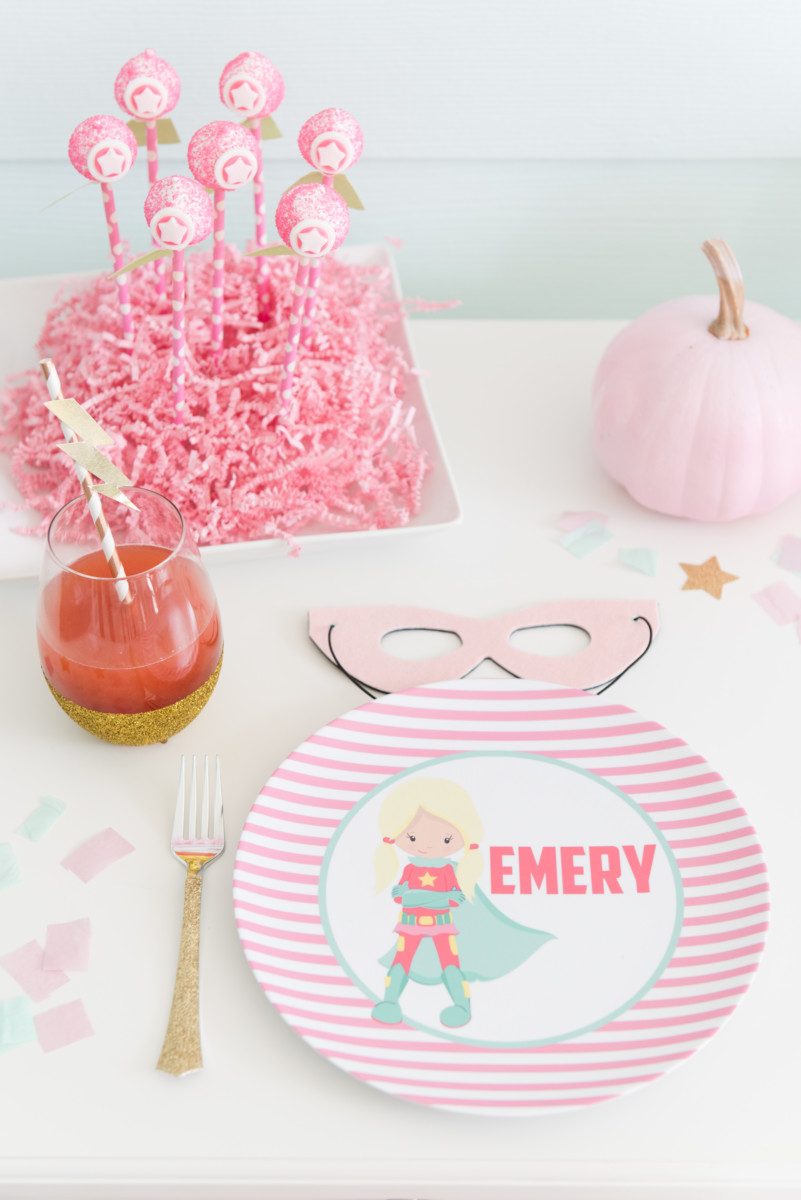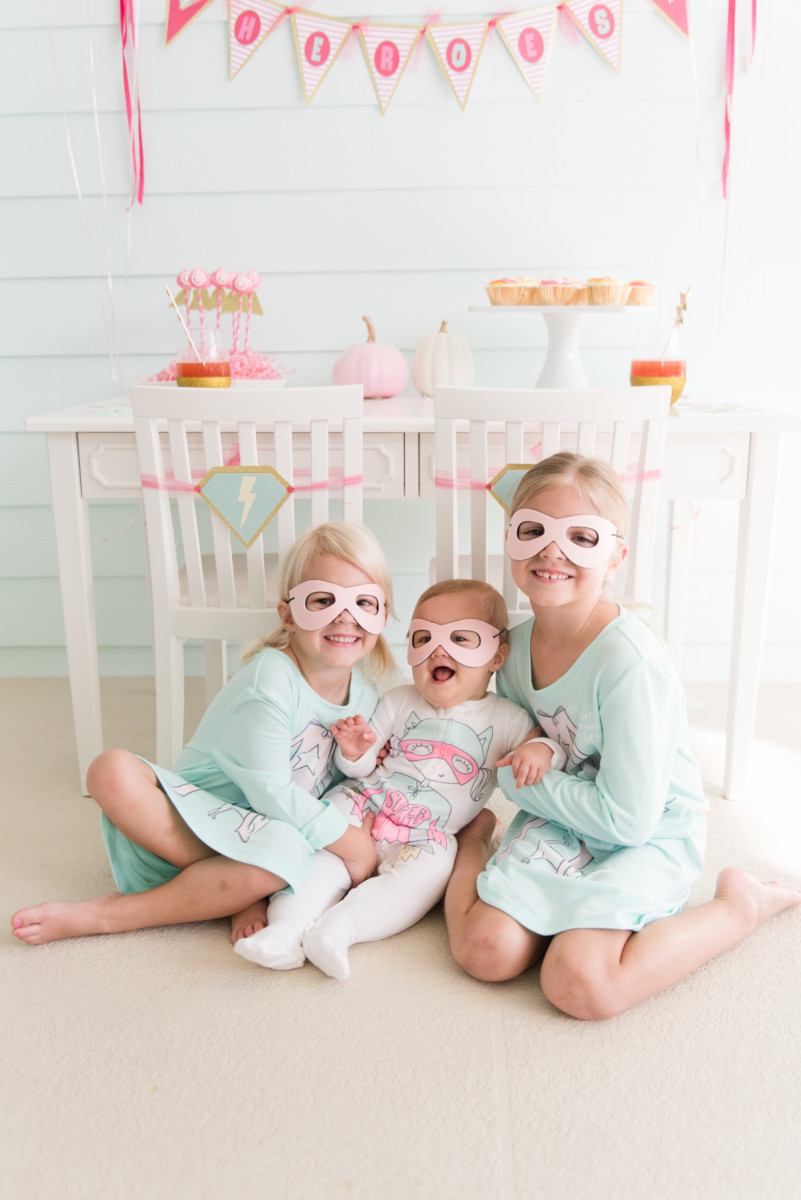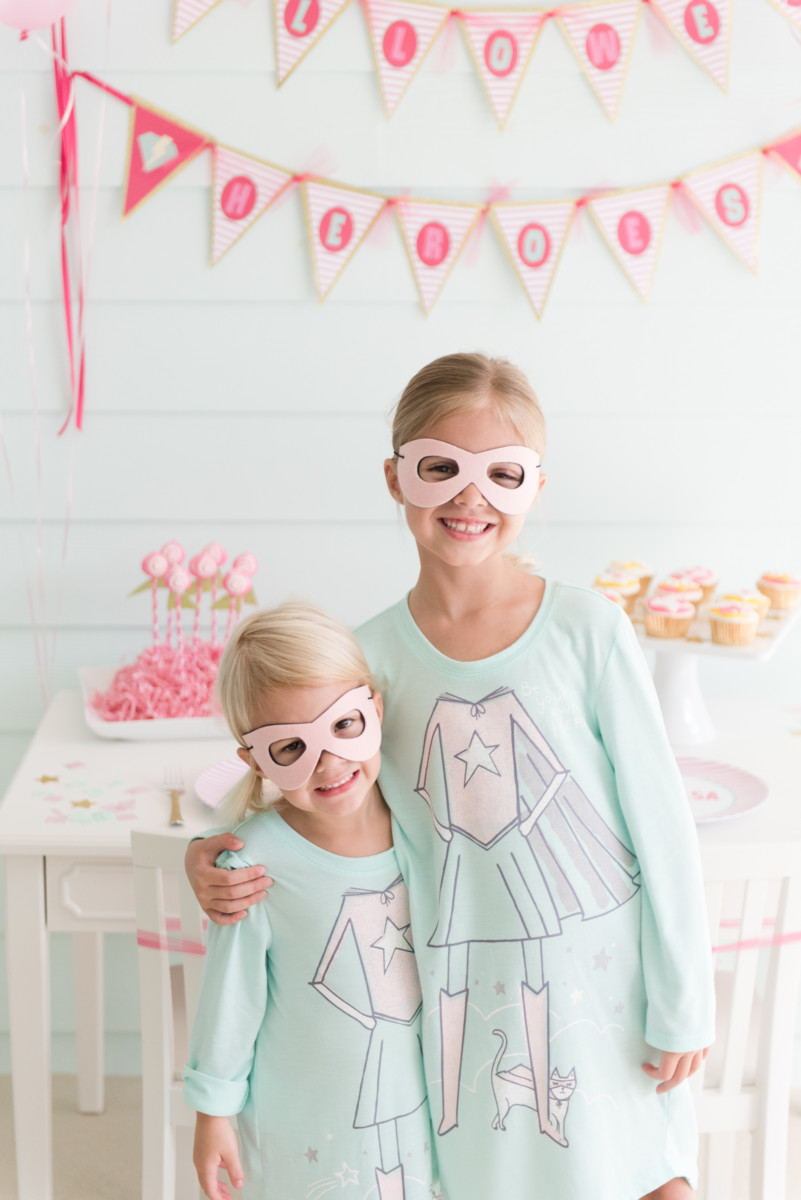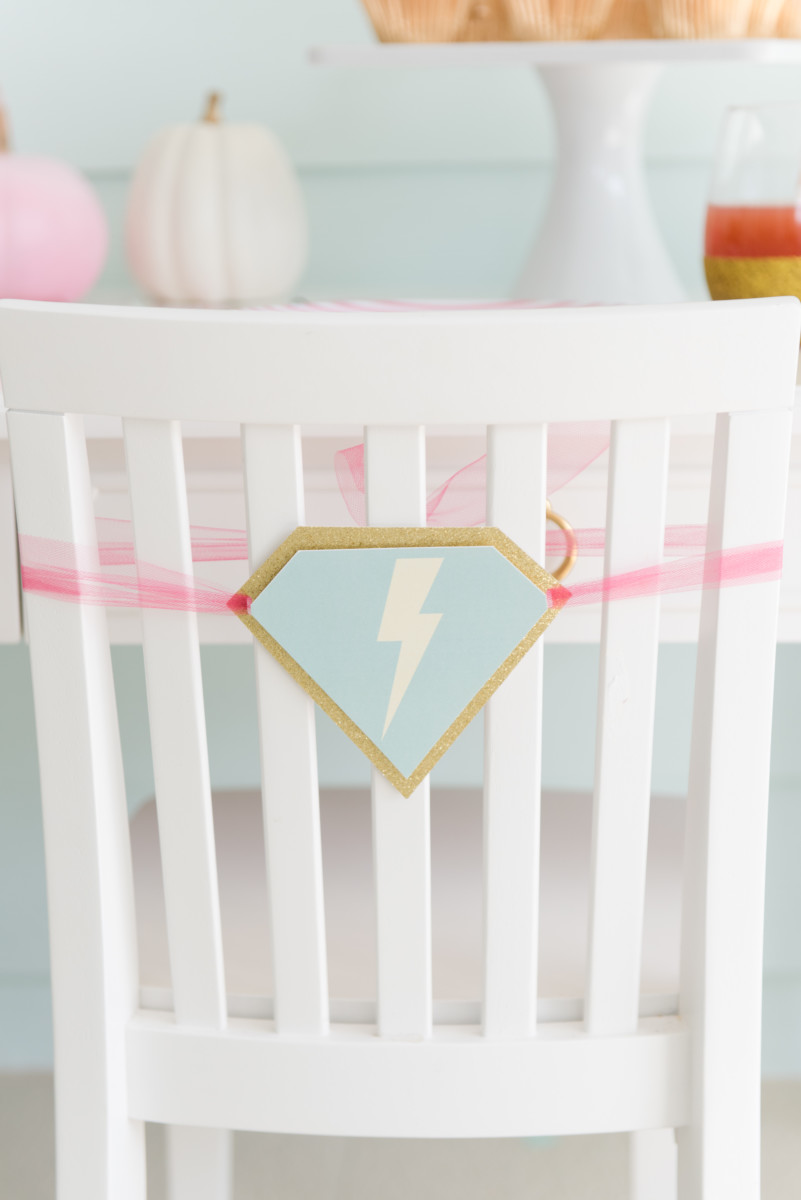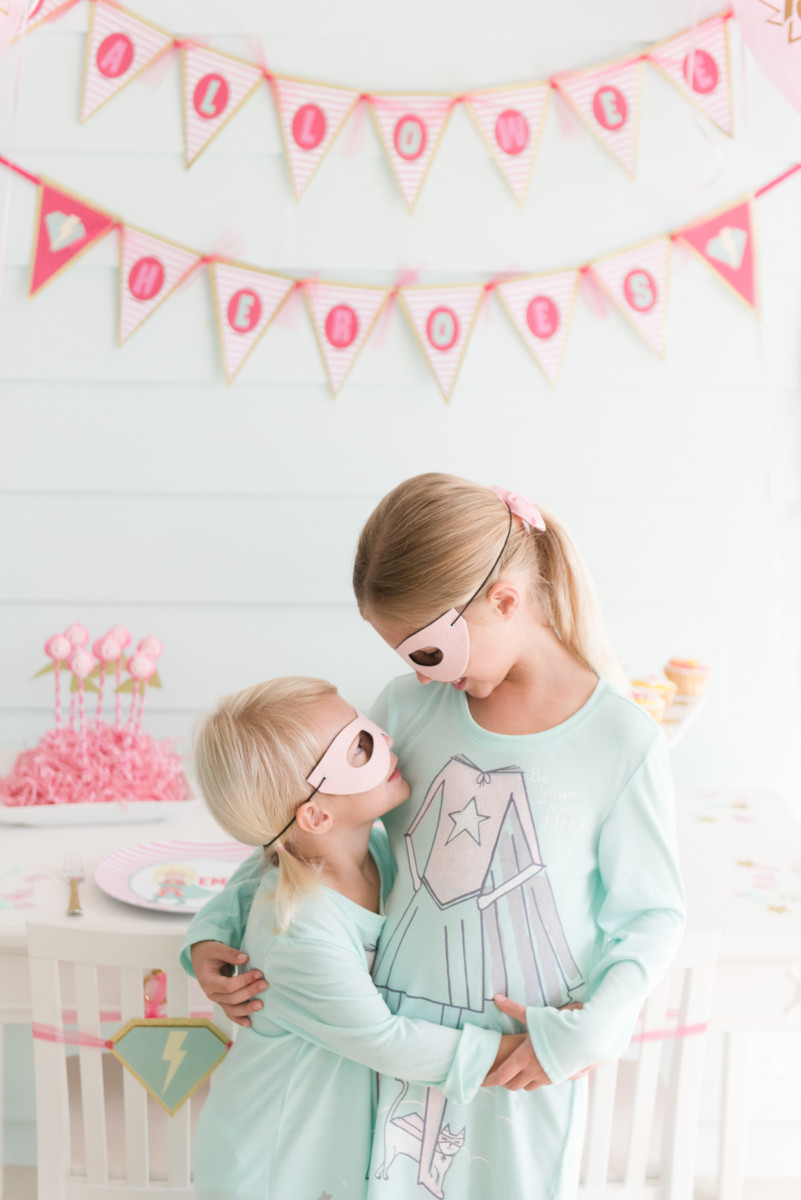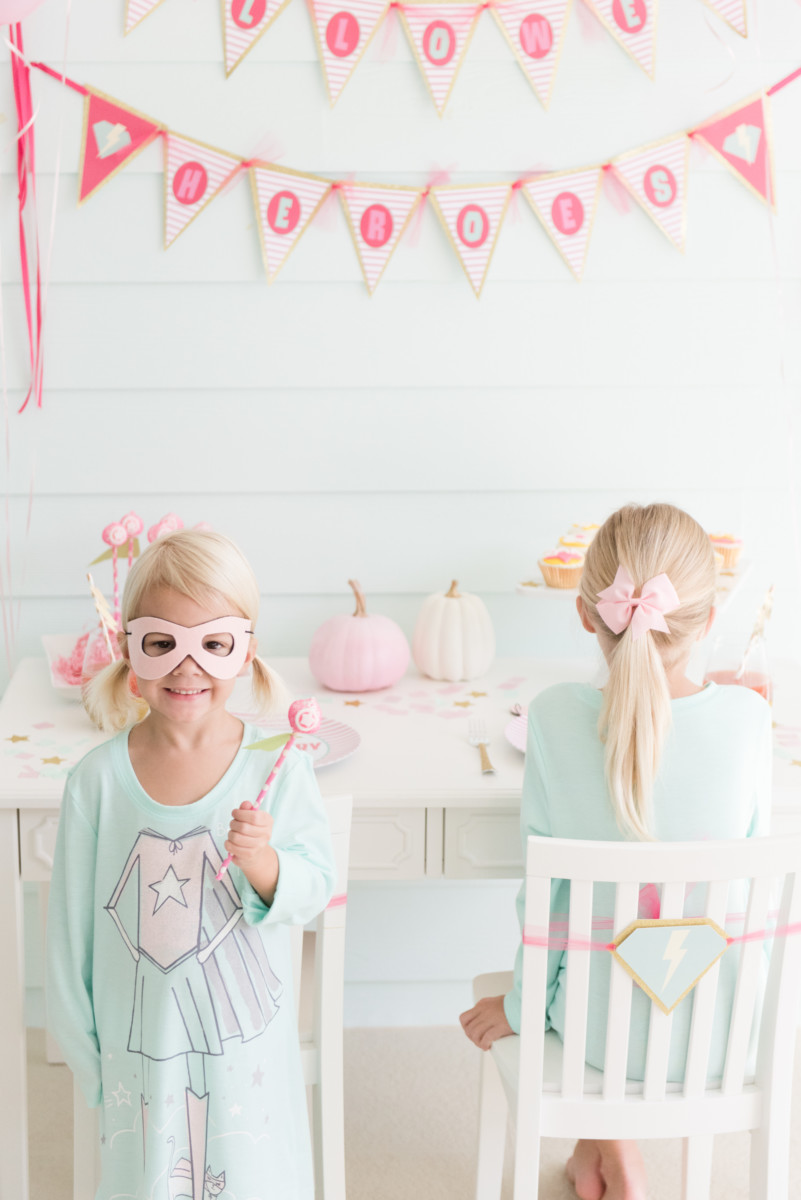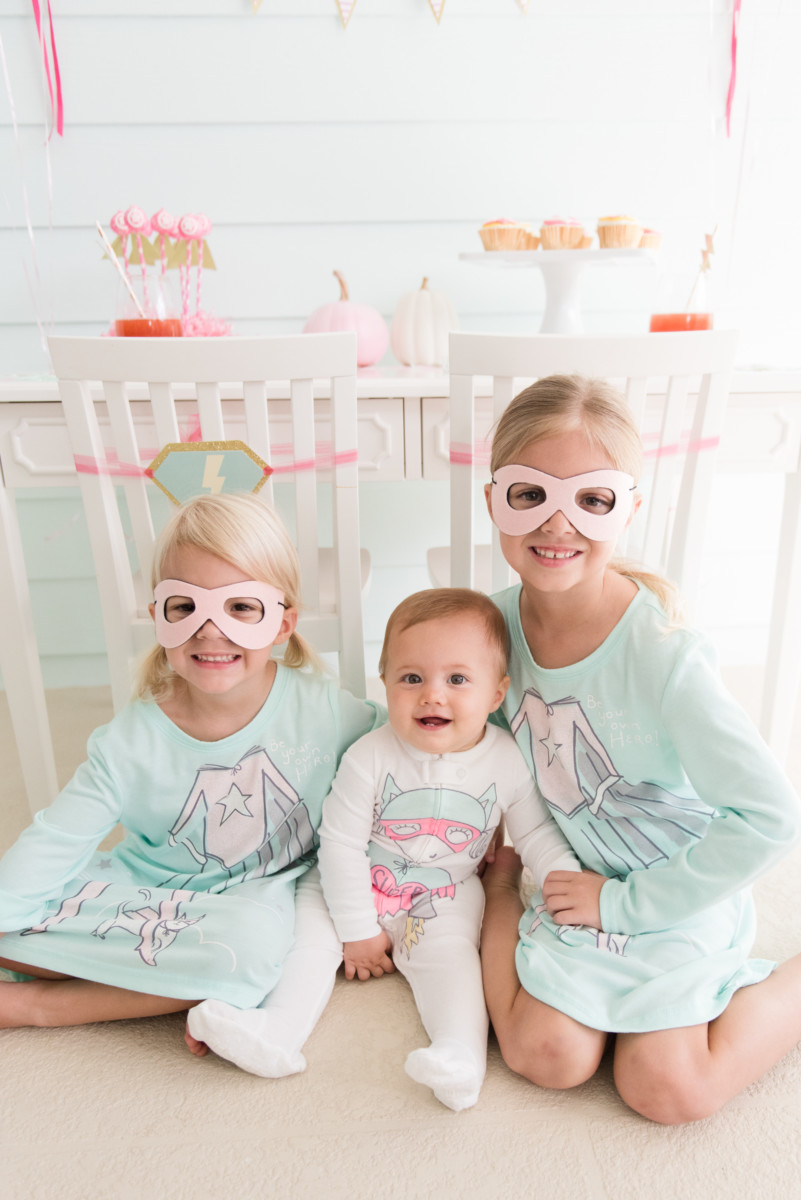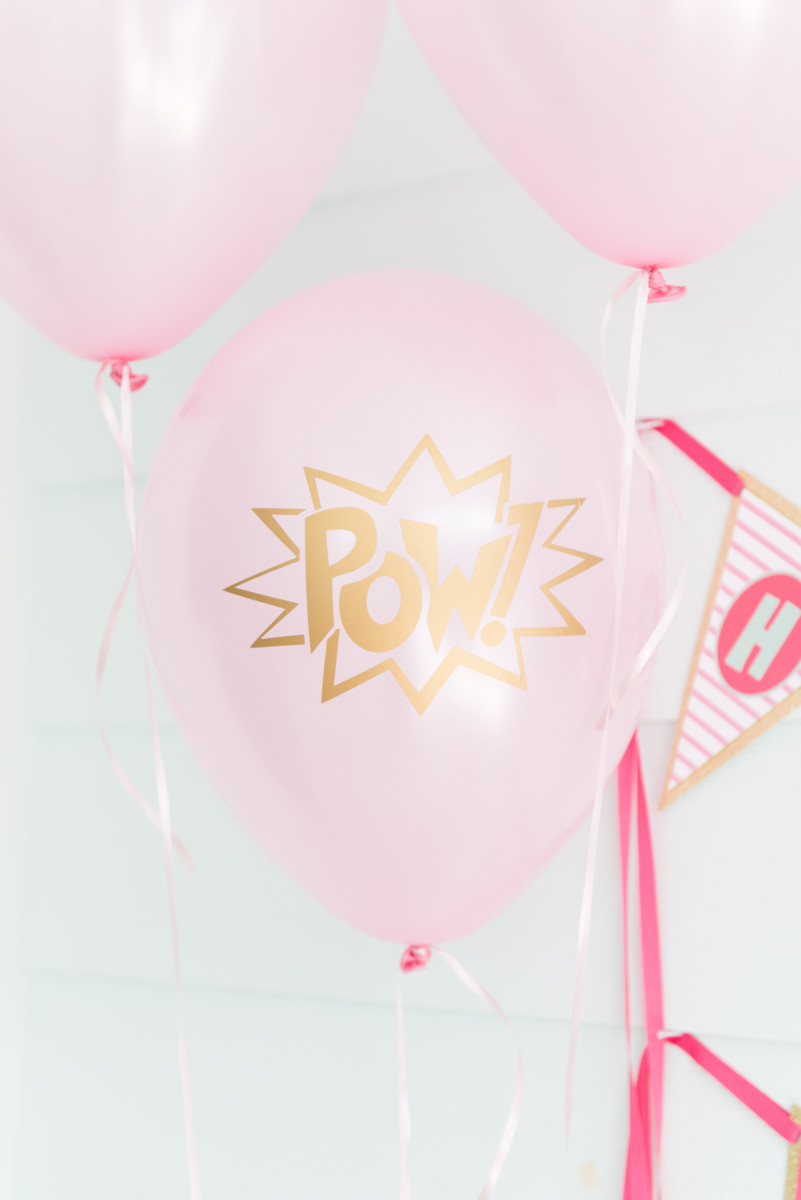 Having little ones around is especially fun for the holidays! We love being creative and using our imagination to wow our munchkins! We recently saw this adorable superhero nightgown <and the baby version!> in our signature pink and mint colors and used it as inspiration to create a whole tablescape for our little Halloween Heroes.
We started with our favorite white kids table <similar one here> and chairs and added personalized superhero plates and a fun banner and chair decor with lightning bolts. To make the table sparkle, we added gold utensils, glitter cups and striped paper straws and sprinkled pink and mint paper confetti with gold stars over the table.
We also LOVE these POW balloon decals that turn plain balloons into custom decorations. The kids thought the balloons, capes and masks were SO fun and they couldn't wait to dig into the sweet treats!
We served cake pops with capes <cape pops!> and pop, pow and zap cupcakes in pink and yellow. Watching the kids pretend to be superheroes was the highlight of the celebration. We hope you and your mini heroes have a fabulous Halloween!
Nightgown / One piece pajama / Table and Chairs / Balloons / Plates Cupcakes and Cake pops / Banner / Masks / Forks / Glitter cups / Cape / Straws
Photography: Shea Christine