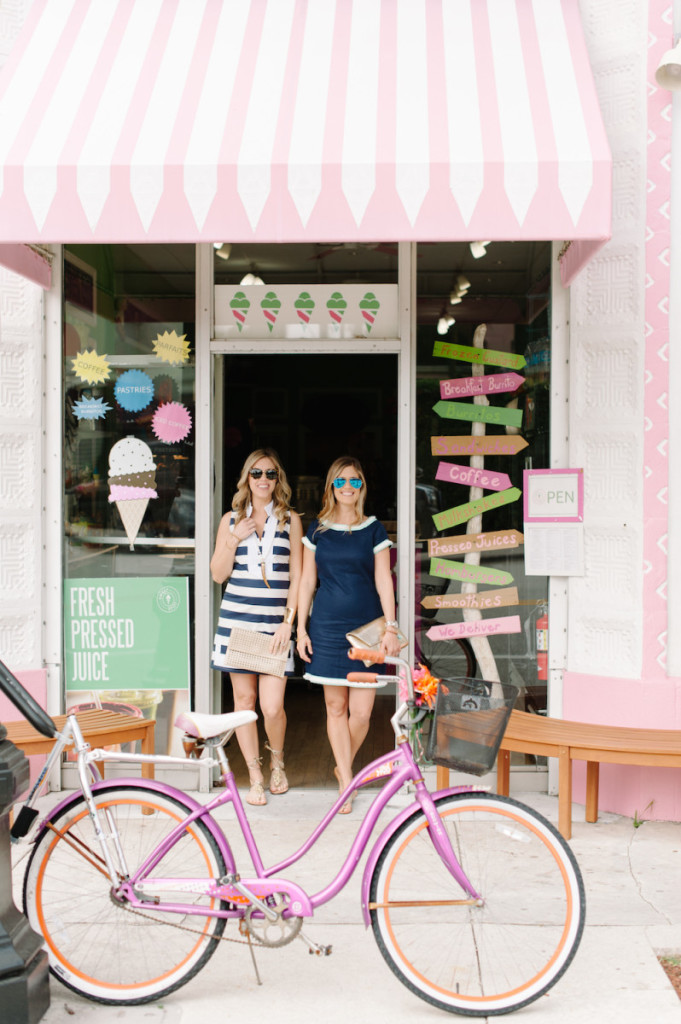 If you have been following Palm Beach Lately for the past few years, you know how much we love Sail To Sable. <If you aren't familiar with the line, you can take a peek at some of our past posts here.> STS gets better every year and the new spring styles are truly our favorite designs yet! The owner and designer, Jennifer Stocker, does an amazing job with quality fabrics and details, like fringe embellishment, scalloped hems and exposed zippers.
We especially love that many of their cute styles, like the Eastern Seaboard Stripes and the Goombay Ready Dress, are still flattering for our baby bump and post-baby bump figures <yay!>. But don't just take our word for how great the spring line is. Come along on our recent trip to one of Palm Beach's best spots for treats, Sweet Spot, so you can see how Sail To Sable's new line will effortlessly take you from spring right into summer!
CREDITS
Photography by: Shea Christine Photography
Beth and Danielle's hair by: AIRBAR
Frozen Custard Shop: Sweet Spot Frozen Custard
Dress and Tunic: c/o Sail to Sable
* special thanks to Sail to Sable for sponsoring this post!