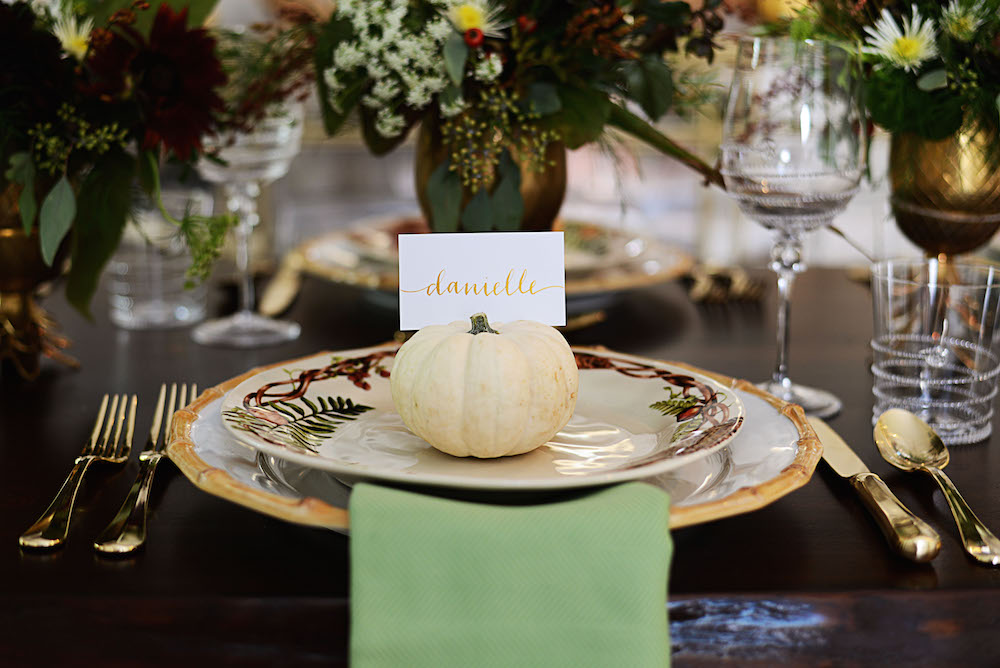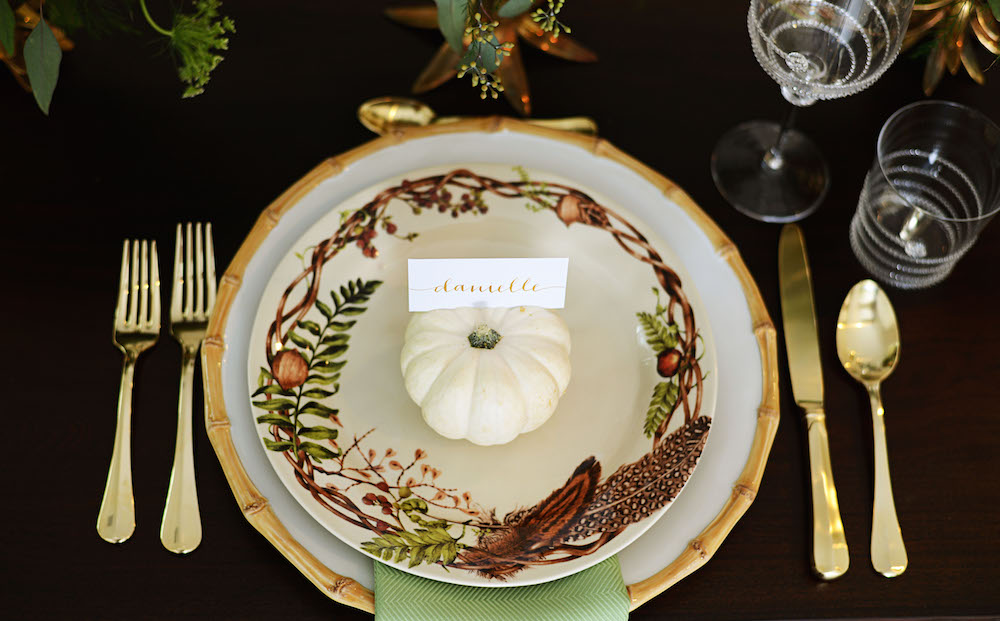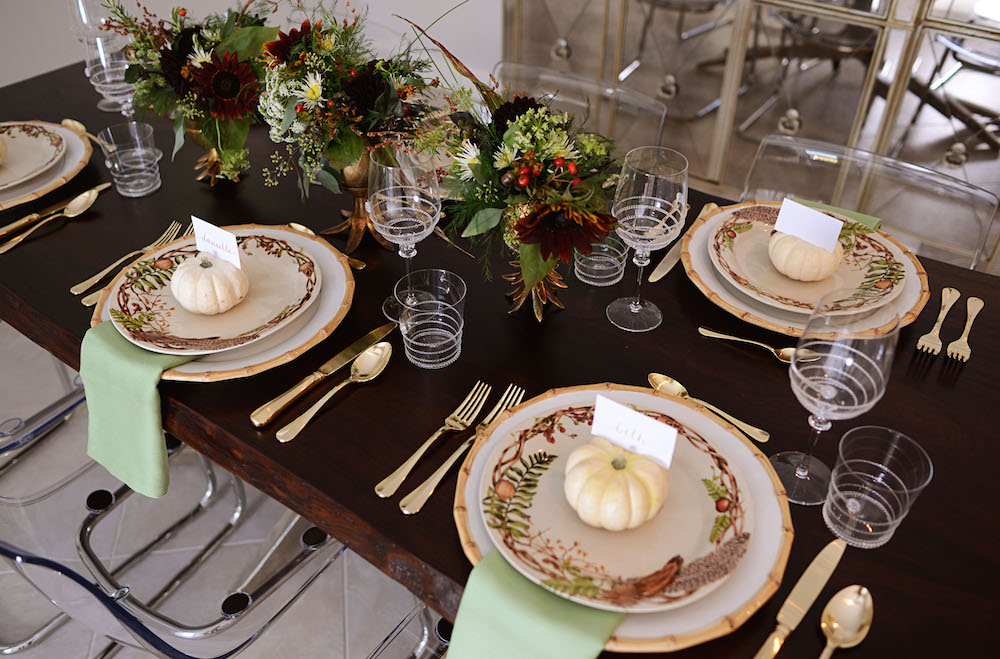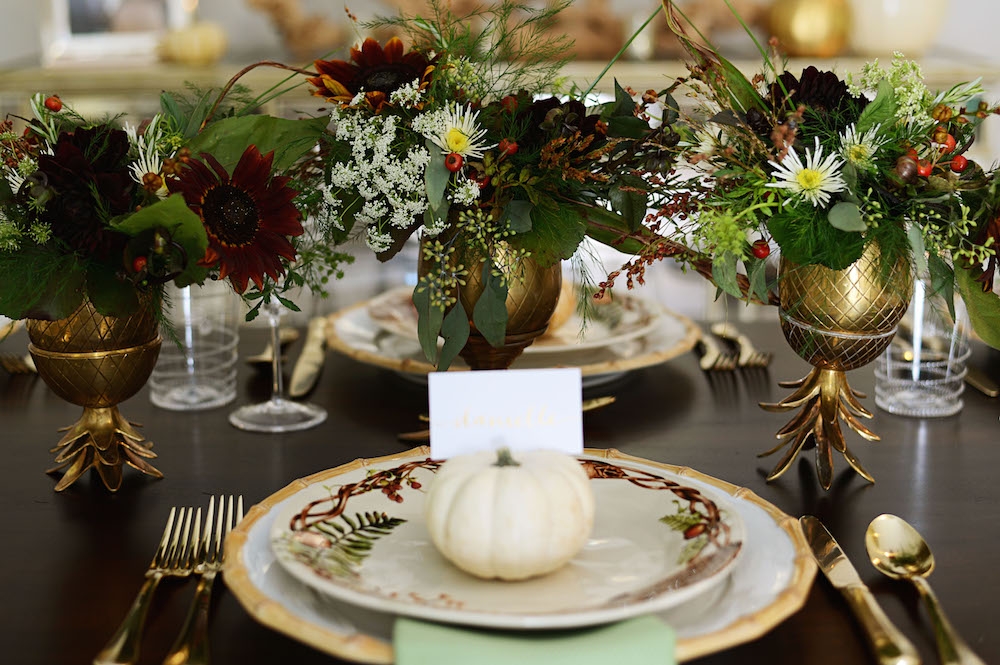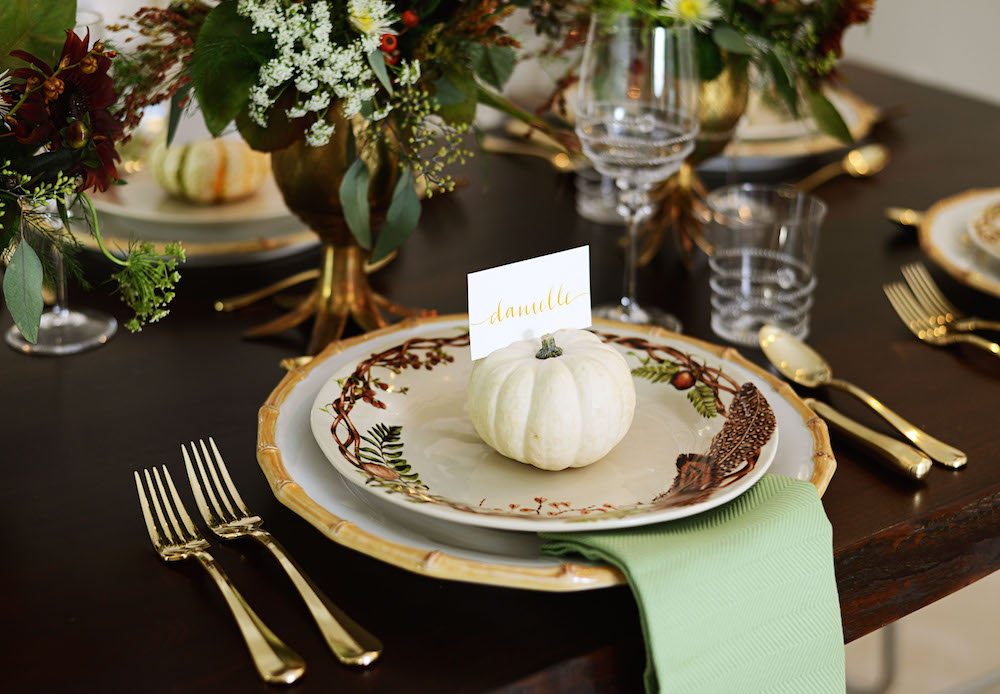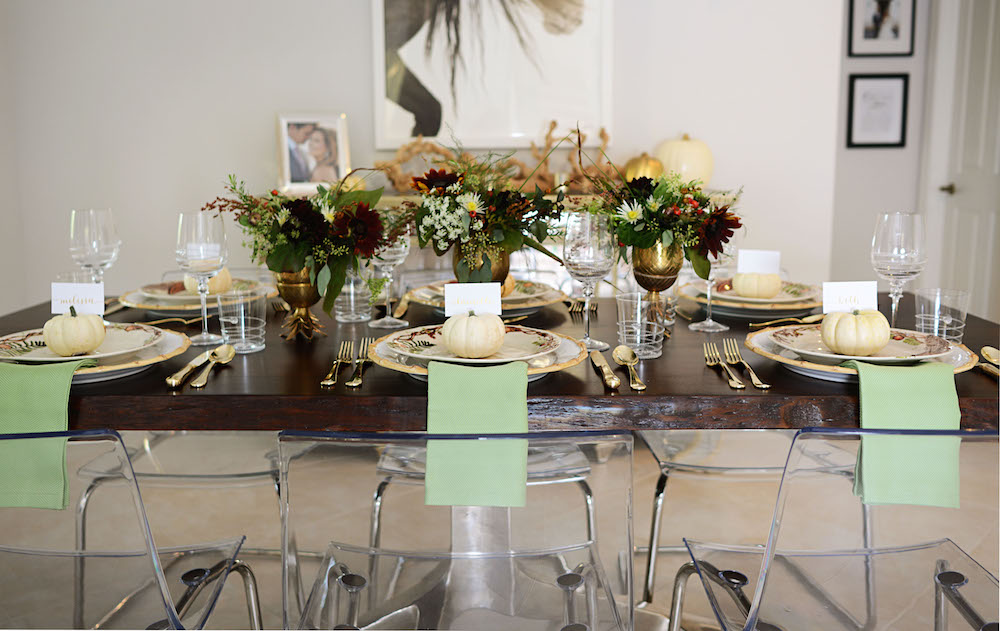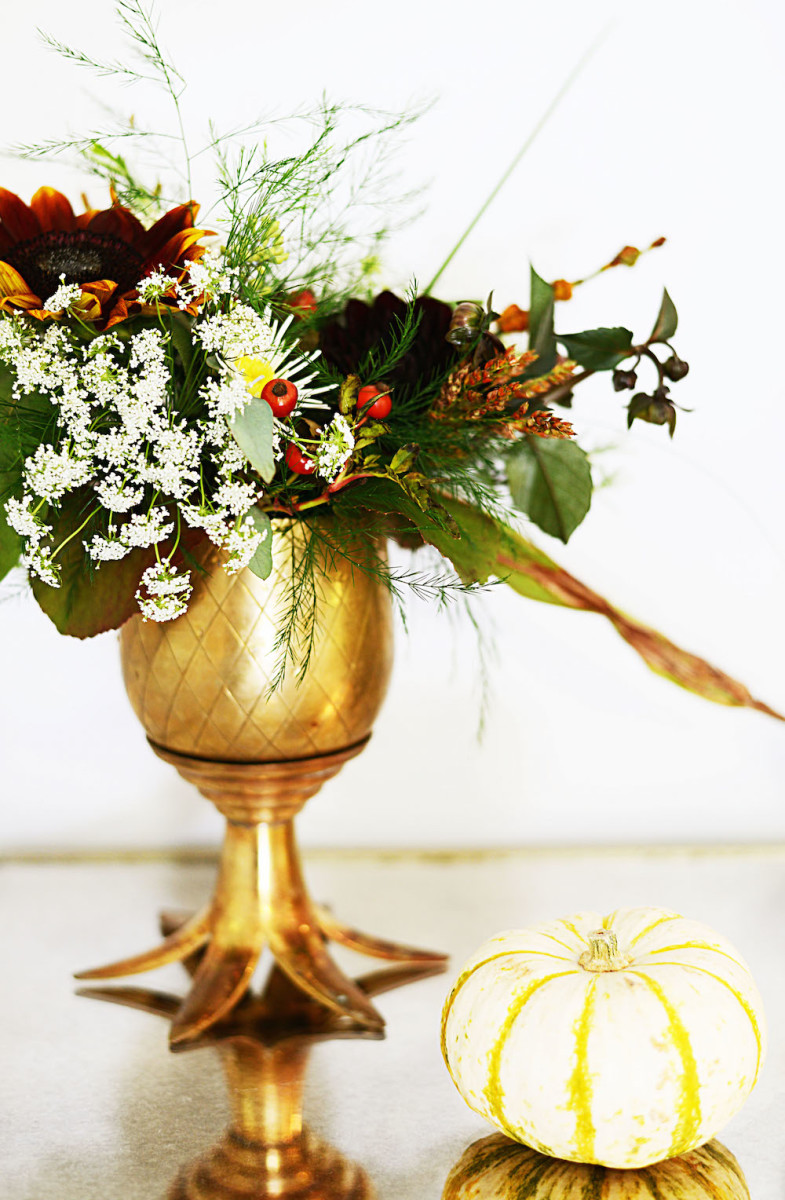 We love to entertain in the fall and enjoy hosting the foodie-meets-family holiday of the year, Thanksgiving. When we prepare for this special occasion, we start with the tablescape and pick a "theme" and color palette for the decor. This year, we instantly fell for Juliska's new "Forest Walk Party Plates" and decided to pull the cool mint and warm plum with touches of gold to elevate the look.
From there, we paired their woodland plates with their Classic Bamboo Charger, Bistro Gold Flatware and Pistachio Herringbone Napkin. The delicate and detailed wine and water glass from their Amalia Collection was the perfect addition to the table. For organic style florals, we turned to the talented local florist Flower and Fringe. She created these beautiful arrangements in brass pineapple candleholders that we transformed into vases from another favorite company of ours, Fig House Vintage. To complete the table, we cut slits into mini white pumpkins and inserted gold calligraphy place cards by Blush by Grotto Graphic.
And voila! We are ready for Thanksgiving with this modern Palm Beach spin on the fall traditional tablescape. Now for the yummy part… what shall we eat?!
Tableware: Juliska / Flowers: Flower and Fringe / Brass Pineapples: Fig House Vintage / Photography: South Moon Photography / Place cards: Blush by Grotto Graphic