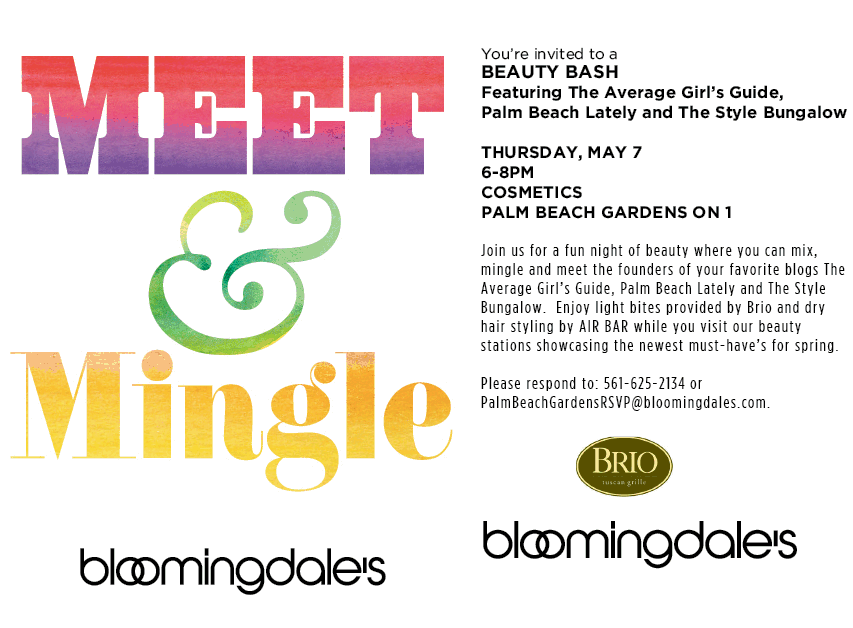 Join Palm Beach Lately, The Average Girl's Guide and The Style Bungalow this Thursday, May 7th from 6-8 p.m. for a night showcasing the newest beauty must-have's for Spring, while enjoying light bites from BRIO and dry hair styling by AIRBAR. To get excited for this fun event, Beth recently stopped by Bloomingdale's at The Gardens Mall to learn new "Spring Eye Trends" with Laura Mercier. See below for her pics and  10 steps to the perfect Spring Eyes!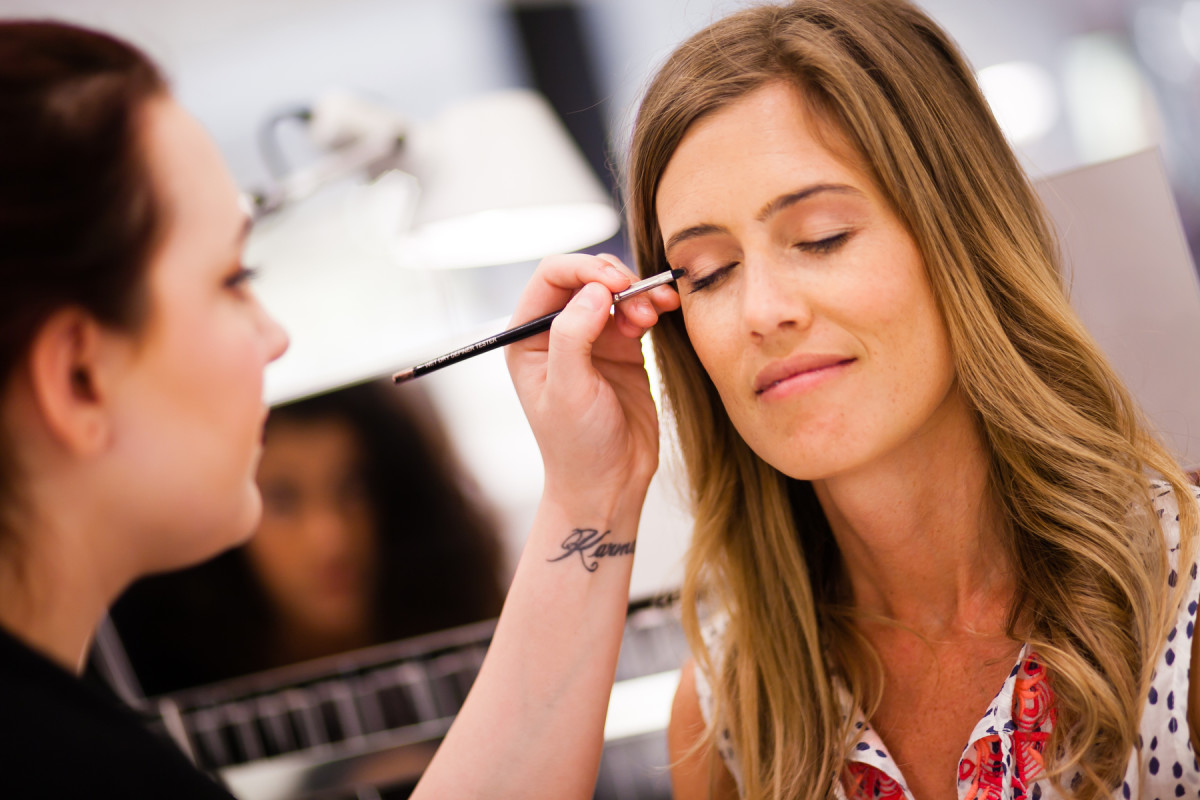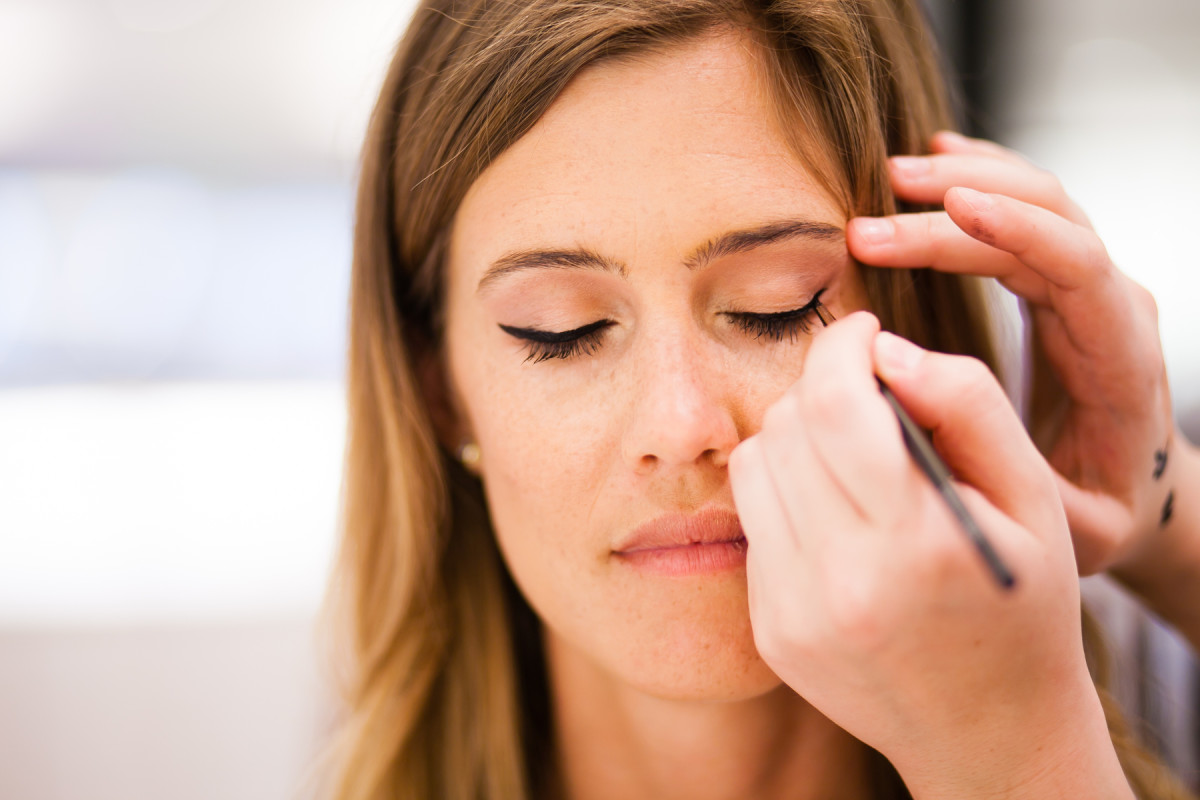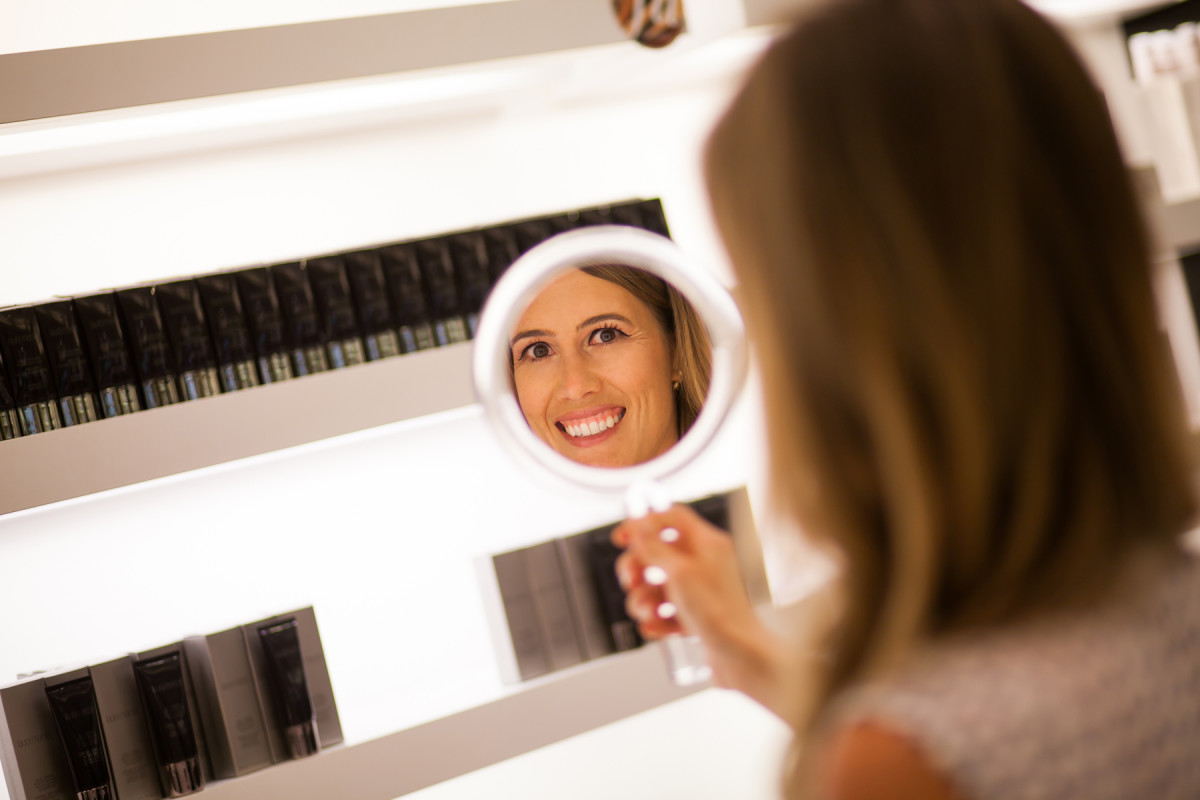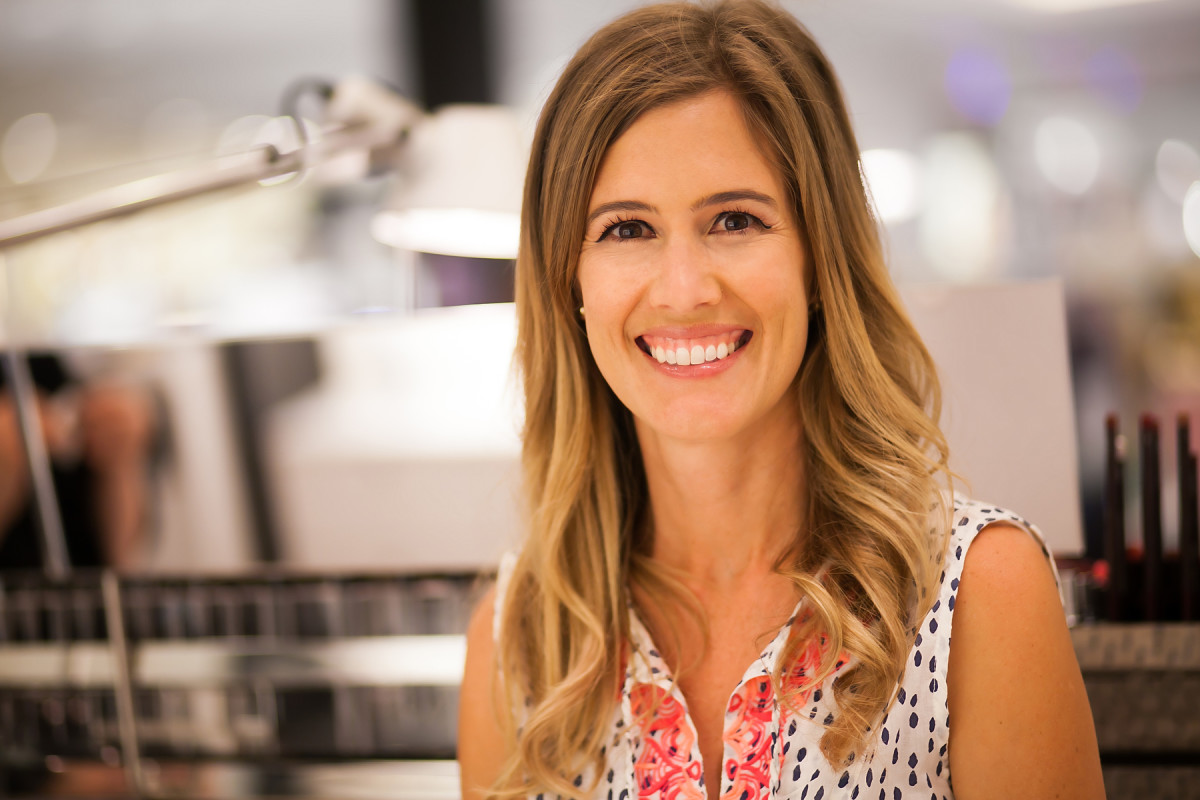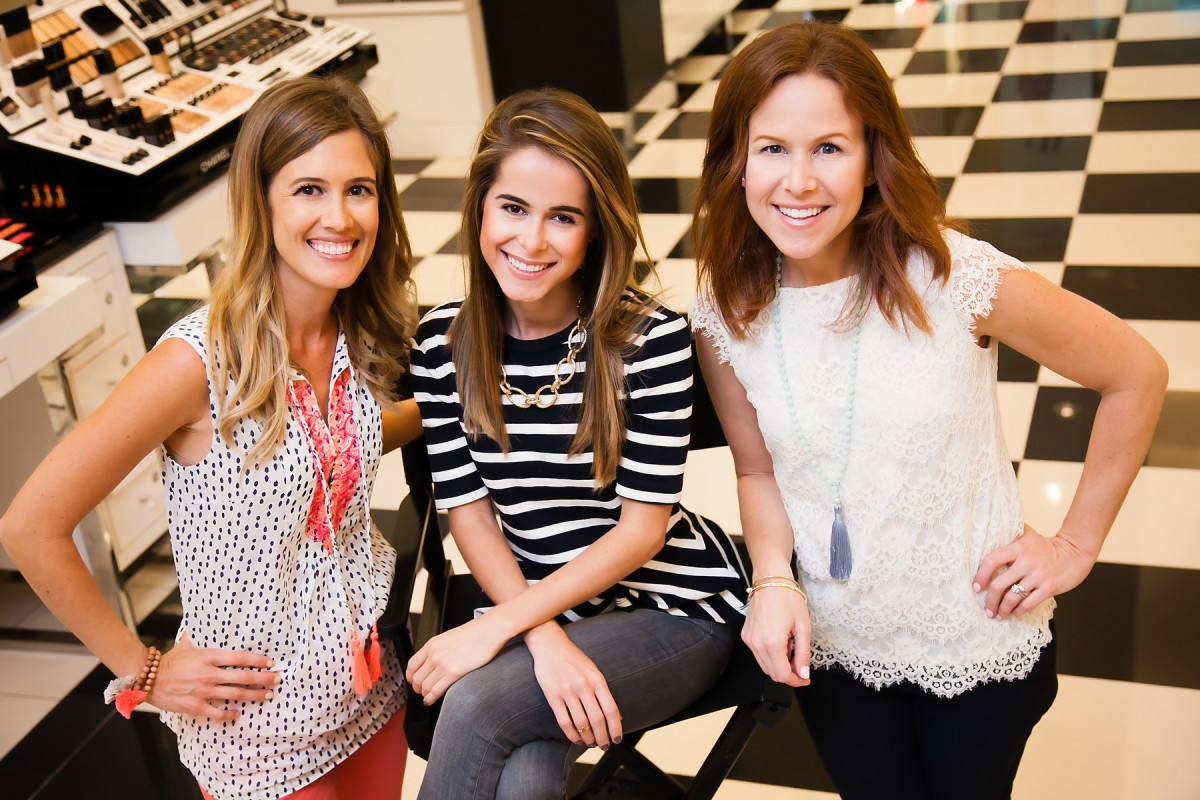 10 Quick Steps to Spring Eyes:
1. Prep the eyelid with Laura Mercier's eye basics in Wheat.
2. With a ponytail brush, apply Cashmere eye shadow in the crease.
3. With an all over eye shadow brush, use Guava eye shadow  on the whole eyelid.  The go back with the ponytail brush to blend it all.
4. Apply Plum Smoke with a pencil brush from the outer to inner crease and blend again with the ponytail brush.
5. Using a smudge brush, highlight the brow bone with Starfruit eye shadow in the arch of the brow.
6. With a pointed eyeliner brush, bring the eyeliner out a little farther than the edge of your eye to create a "winged" eyeliner look.
7. Use makeup remover to sharpen the winged eyeliner.
8. Apply Blonde pencil to brows to fill in eyebrows.
9. Apply Brow Gel to keep your eyebrows smooth.
10. To finish your look, add a pop of color to the lips. Beth's Spring lip color of choice was the Lip Glace in Blush.
If you try the Spring Eye, we'd love to see your look! Share your Spring Eye pics on social media by tagging @Palm BeachLately and hashtagging #PalmBeachLately so we can see! And we hope you will join us for Beauty Bash this week! xo
PHOTO CREDIT: LILA PHOTO