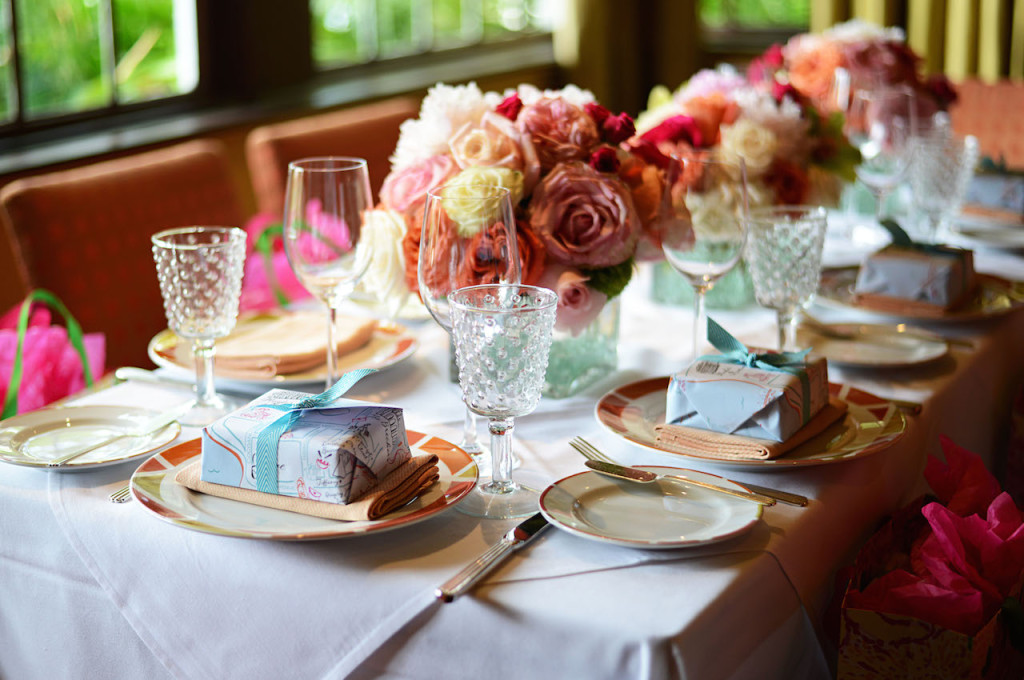 Here at Palm Beach Lately, we love finding new and adorable trends to share with our viewers. Our latest find is Three Jane's very unique and chic map necklaces! Customized with an address of your choice, the map necklace is then engraved onto a yellow gold, rose gold or rhodium charm and marked with a small diamond. Whether the address is the destination of your college campus, wedding chapel, or first home, Katie Schloss, the founder and CEO of Three Jane, has created a way for everyone to wear their favorite memory. The sweet, creative, and hard working Katie has been very successful in New York and has had her map necklaces featured in Lucky, New York Magazine, and People StyleWatch. 
Realizing just how special the map necklaces are, we jumped on the idea to host a fun luncheon to introduce Three Jane to Palm Beach! The afternoon was spent at The Brazilian Court and filled with pink lemonade drinks, a custom menu, and gift bags featuring the Murfee Florida scarf by Lilly Pulitzer. In total, there were 8 wonderful ladies who attended our luncheon: Bettina Anderson, model and dedicated volunteer at The Paradise Fund; Katherine Lande, fashion editor of Palm Beach Illustrated; Lauren Hooks, designer at Celerie Kemble; Hallie Rosenthal, buyer for Rapunzel's Closet; Katie Schloss, founder and CEO of Three Jane; and Beth Beattie, Danielle Norcross, and Monica Little from Palm Beach Lately. All 8 of the ladies loved receiving a personalized map necklace engraved with a special address of their choice.
The Three Jane map necklace is a must have and is the perfect personalized gift for any occasion. Enjoy the pics of our lunch below and stay tuned for the addition of Three Jane's map necklaces to Palm Beach Lately's online shop!