Druids Ball Chair, Druidess India Paull, wearing a Michael Kors top, 
The Rowe leather skirt, Louboutin shoes, John Hardy bracelet and vintage necklace
I love having a reason to go to Neiman Marcus, not that you need one. Last night, 
Neiman Marcus Palm Beach
 hosted a 
pre-event for the 
The American Society of the Druids inaugural Halloween event 
The Druids' Ball
.
 The theme was 
"Rocker Chic." The looks were bolder than usual and the crowd large enough to feel like the social season has begun.
 It was certainly fun to see a little black in Palm Beach.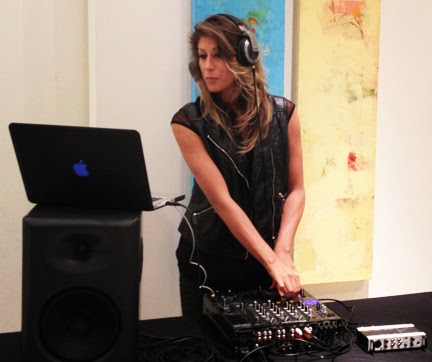 Music was provided by the hot DJ Arlette. Based in Miami and originally 
from Peru, 
DJ Arlette was wearing a Zara tank and pants with an H&M vest
. 
The event was not only a preview of the Halloween vibes to come but of the prominent guests who were already discussing potential costumes. Supporting Druidess India Paull were Christina Macfarland, Maura Smith, Elyse Maschmeyer, Frances Peter, Allison Ridder, Ashley Estabrook Webster, Blair Kirwan, Sterling Kenan McCracken, Elisabeth Munder, Hilary Jordan, Lauriston Segerson, Dusty Macbeth, Katherine Lande, and Mary Kirk Griswold.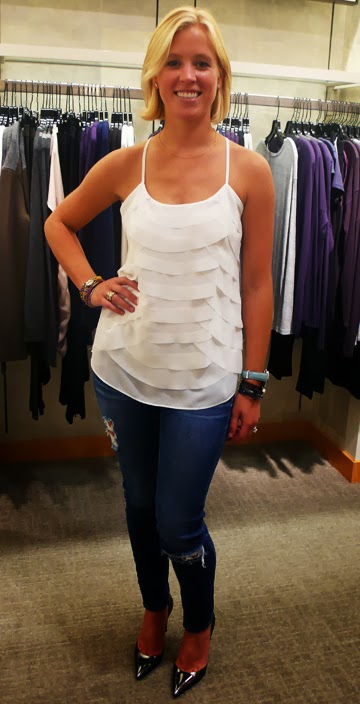 Lauriston Segerson was ready to rock in her torn AG Jeans, Naked Zebra top and Manolos. 
Ashley Fairbanks was wearing YSL shoes topped with H&M, combined with 
an MZ Wallace bag, 
her grandmother's vintage belt and a necklace she found bought at a silent auction.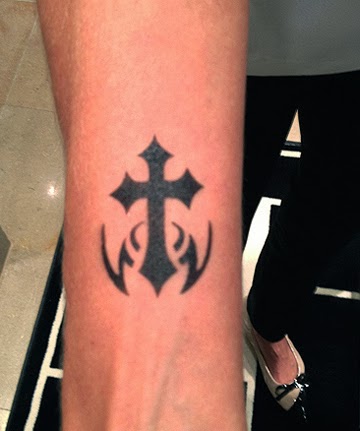 The tattoo station, pain free and temporary.
The always lovely Bettina Anderson was wearing a vintage Chanel jacket, Joie lace top, vintage leather shorts, Sam Edelman shoes, BCBG bag and the original ear piece below designed by Asos.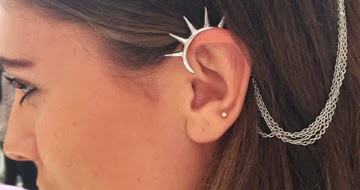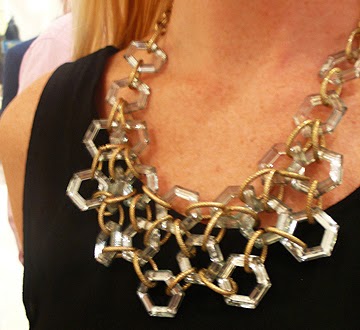 Spotted this unique necklace on Mary Kirk Griswold, 
a piece she discovered in the Hamptons several years ago.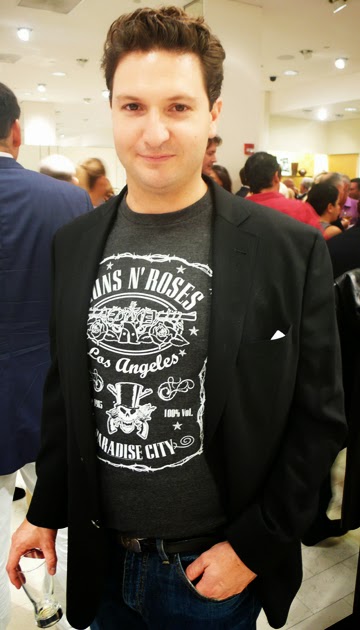 A black Brooks Brothers jacket? I thought they only came in navy, 
but Ben Macfarland III combined one with a Guns and Roses Target tee.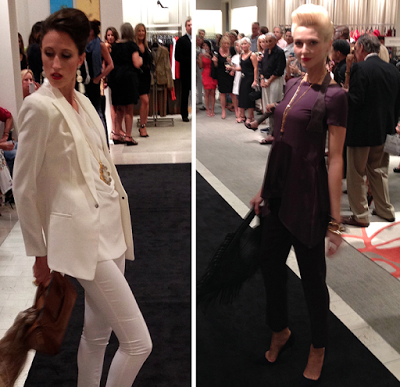 The runway show styled by India Paull was a mix of suits and dresses for day to night. 
Hilary Jordan arrived with a pink stripe in her hair that brought punk to her look 
of American Apparel tights, an Allen Bilzaram belt, a vintage tee and Juicy bracelet.
Kristina McPherson dressed up her black Theory dress with a bright yellow Chanel bag.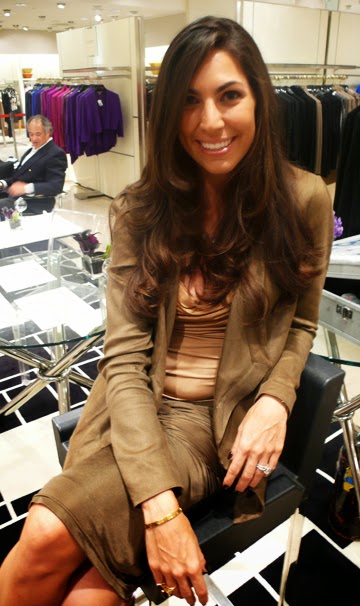 The charming and expecting Elisabeth Munder broke out 
her vintage Tom Ford for Gucci skirt, combined with a DVF jacket.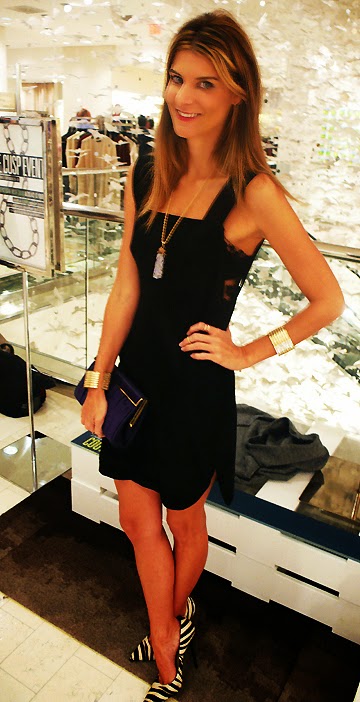 On my way out I passed the local fashion maven Katherine Lande.  She was wearing an ALC dress with Jimmy Choo shoes and clutch and her grandmother's necklace. I asked her, "What is favorite thing about Palm Beach lately?" Her response: "Everyone is coming back from New York so it's exciting that we will soon have a fresh new group of people here."
And what else was the news of the evening? The opening of
Del Friscos Palm Beach
where everyone headed after the fashion show.  
The Druids' Ball
 takes place at the
 Henry Morrison Flagler Museum on Saturday, October 26th. It 
will benefit the Ann Norton Sculpture Garden. 
Click here
 for more information.